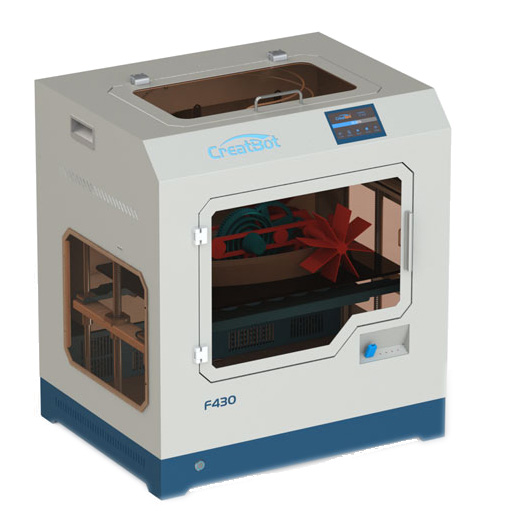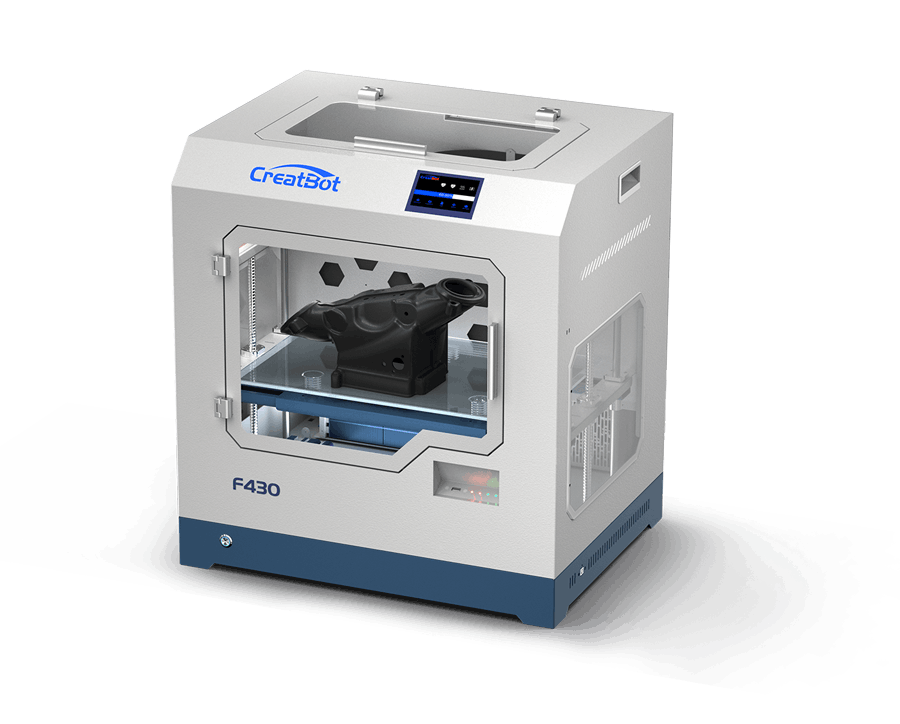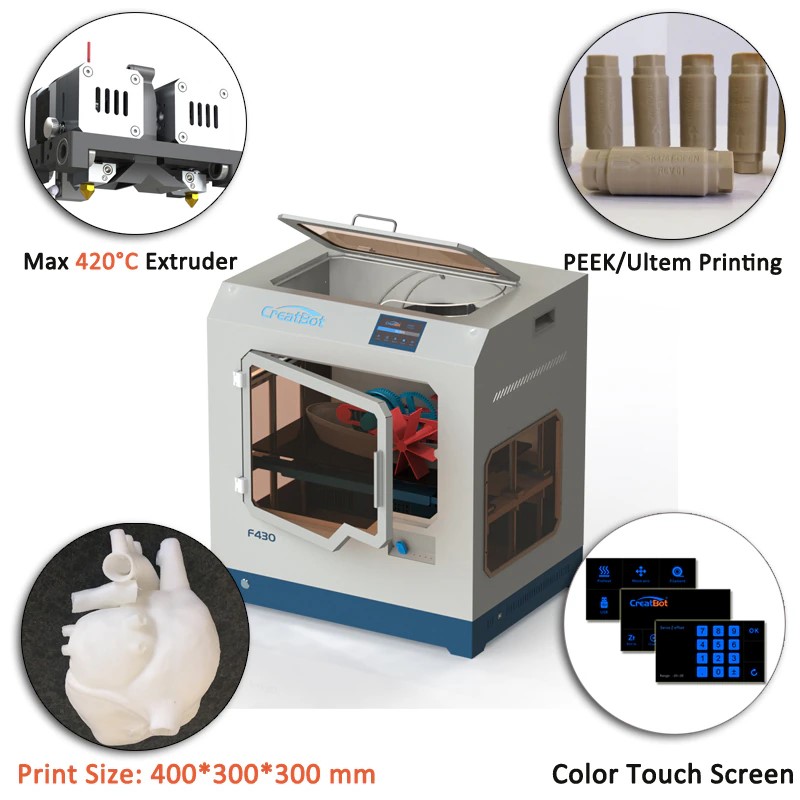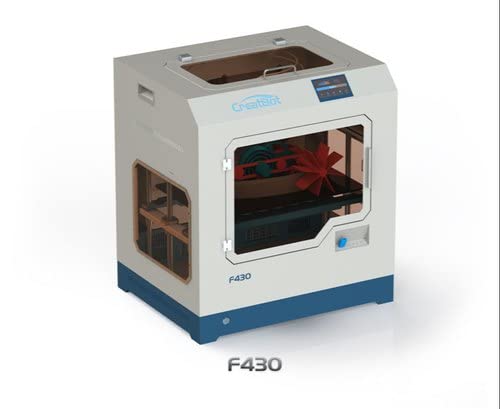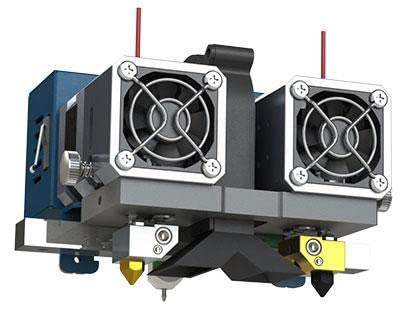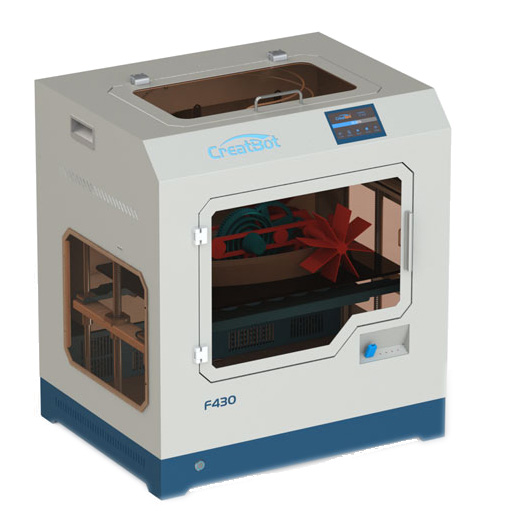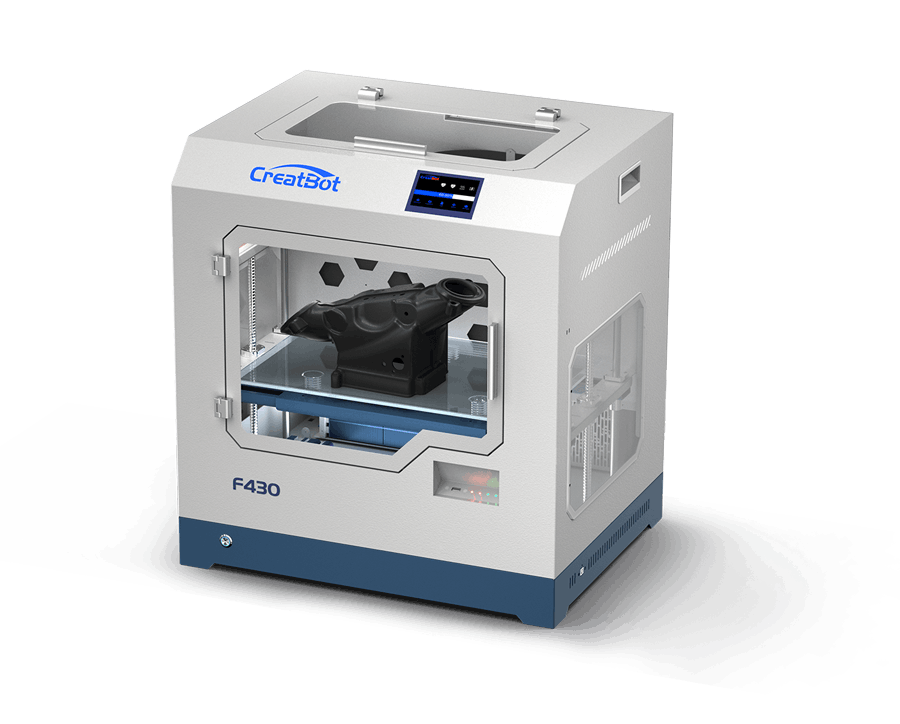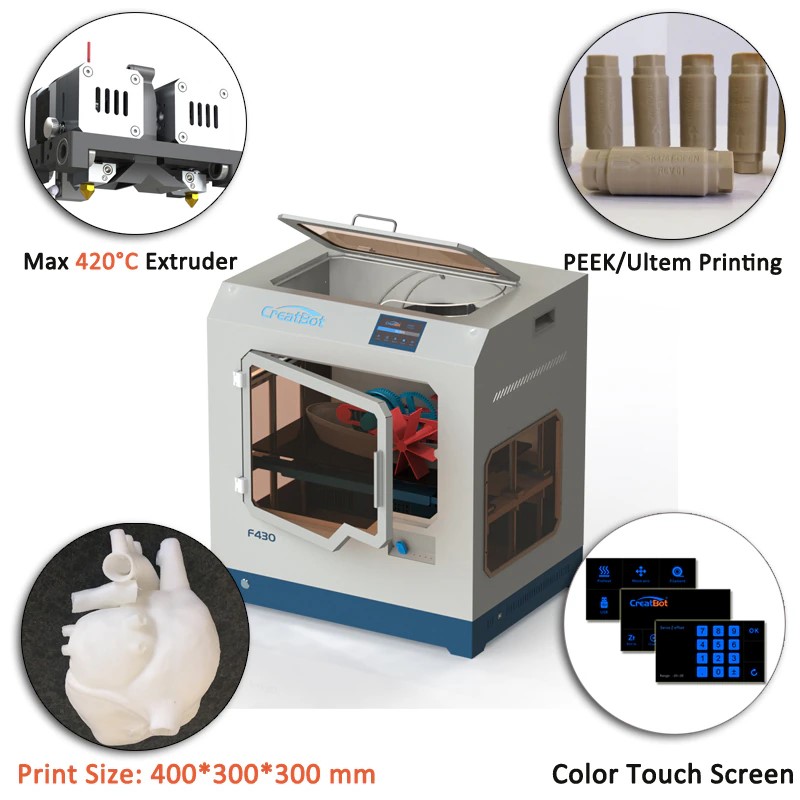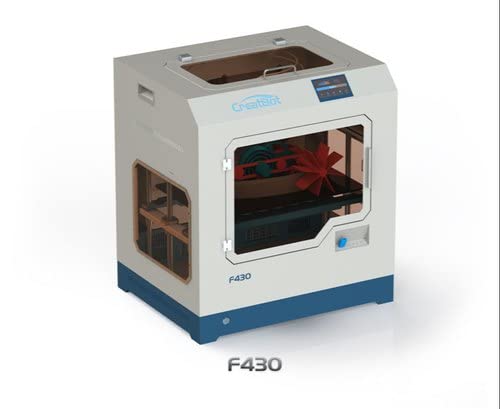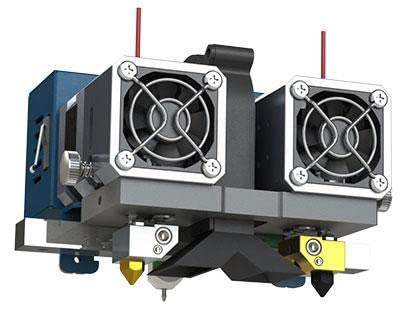 CreatBot F430
616,419
Taxes Included | Free Shipping
Big Build Volume - 400*300*300mm
High Resolution
Heat Control System -Hotend 260°C + 420°C, Hot Bed 120°C, Hot Chamber 70°C
Compatible Filament -
Consumer-grade: PLA, ABS, PETG, PVA, PC, etc
Industrial-grade: UltraPA, PA-CF, PA-GF, ASA, TPU/E, PP, PVDF, etc
High Performance: PEEK, PEEK-CF, PPS, etc
Fully Enclosed+Hot Chamber 70°C
Power loss recovery and filament runout sensor
HEPA Air filter
Aviation aluminum platform + automatic leveling
---
This Product is Out Of Stock......
---
CreatBot F430 is a powerful 3D printer with the most advanced desktop 3D technology. It provides solutions for just about every application from concept to prototype and high-performance material direct production. Its best-in-class technical specifications deliver performance you can rely on.
Nozzle Temperature Up To 420 ℃ - F430 equiped with the 4th generation 1.75mm dual extruders and hotends. The left extruder equipped with 260°C hotend, It is able to print with PLA, ABS, PC, Nylon, Carbon fiber, Flexible, etc. The right extruder 420°C hotend is made of martensite steel, which is able to print high performance materials. The dual hotend is replaceable, which provide more possibility on your application.
High Precision & High Speed- We exclusively research and develop the extruder feeding system and guide rail, which support high-speed printing. Its printing accuracy can reach high to 0.04mm,and it allows to extrude filament steady without block.
Fully Enclosed+Hot Chamber 70°- Fully enclosed chamber can block all external interference and reduce noise. Hot chamber device provides a constant room temperature 70°C, which is able to prevent prints from warping and deforming.
Outage Restore & Filament Detection - The printer will automatically memorize the current position and save print data. Lower the platform and withdraw filament when power off suddenly. It will continue to print from the last stopped point after power on. The printer will avoid invalid printing by stoping print and warning when filament runs out.
HEPA Air Filter - The air filter system can adsorb impurities and gases that generated by printing special filament like ABS, Nylon, PC, more safe and environmental protection which is more suitable for house, school, office space.
Aviation aluminum platform + automatic leveling - The printer is equipped with a heatless aviation aluminum platform with a surface flatness of 0.02mm. The surface of the platform can be attached with PEI special 3D printing film and Buildtak film. Most materials can be squeezed and adhere well to the bed. Auto leveling sensor, through the Z axis intelligent compensation table height in the printing process to achieve fully automatic leveling.
| | |
| --- | --- |
| Print Technology : | Fused Deposition Modeling(FDM) |
| Build Volume : | Single Extrusion |
| Number of Nozzles : | Double |
| Filament Diameter : | 1.75 mm |
| Filament Compatibility : | PLA, ABS, Carbon Fiber, Wood, Nylon, PC, PETG, HIPS, PP, Flexible, TPU, PVA, PEEK, etc. |
| Nozzle Diameter : | 0.4mm (0.3 0.5 0.6 0.8 1.0mm) |
| Print File Type : | STL, OBJ, AMF, Gcode |
| Printing speed 55 mm/s - 180 mm/s : | |
| Max. Nozzle Temperature : | 420 ℃ |
| Max. Bed Temperature : | 140 ℃ |
| Max. Chamber Temperature : | 70 ℃ |
| Power Requirements : | 100V-110V or 200V-240V / 50-60Hz (Depending on your country's default voltage) |
| Rated Power : | 220V |
| Screen : | 4.3'' Touch Screen |
| Storage Media : | U Disk |
| Connectivity : | USB |
| Construction : | Power-Coated Steel, Aluminum Casting for Motion Components |
| Build Plate : | Aviation aluminum plate+PEI sheet |
| Build Plate Leveling : | Automatic |
| Extruder : | Directly Drive |
| Stepper Motors : | 1.8° Step Angle with 1/16 Micro-stepping |
| X Y Positioning Precision : | 12.7 μm |
| Z Positioning Precision : | 1.25 μm |
| Product Dimensions & Weight : | 620*485*680 mm 48 kg |
| Packing Size & Weight : | 750*580*720 mm 62 kg |
| Software : | CreatWare, Simplify 3D, Cura, Slic3r, etc |
| Supported File Types : | STL,OBJ,AMF |
| Operating Systems : | Win7/8/10, macOS |
CreatBot

3D Printer

62.00 KG

White