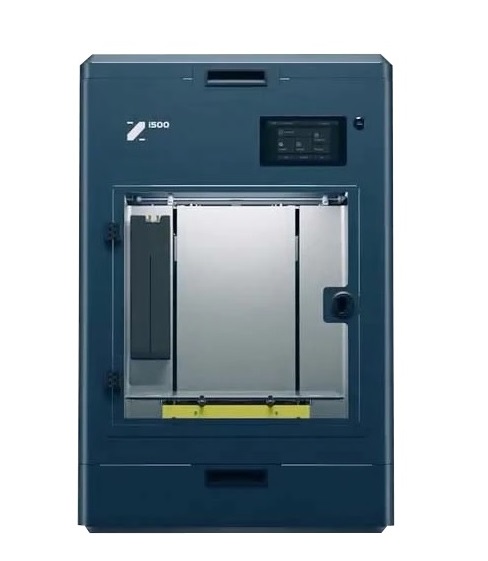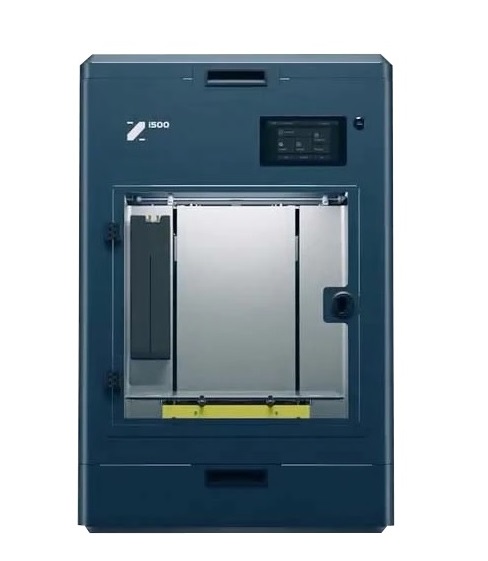 Zmorph i500
1,300,000
Taxes Included | Free Shipping
ZMORPH i500 - High-Performance 3D Printer High-performance, industrial format 3D printer. Large Build Volume to Meet Your Demands: Increase the throughput and productivity by printing huge parts or multiple objects on a single build plate with a class-leading build volume of 460x300x500 mm (18x11x19.6 inches). Cost-effective solution for low-volume production. Create custom tools in great quantities or prototype large parts with complex geometry. Dual Drive Dual Extruder: Replicable Hotends: Nozzle Waste Remover: Material Station with AFLS: Seamless 3D Printing: Filament sensors monitor the material flow in Zmorph i500. Air Flow System: The Air Flow System includes two detachable components equipped with filter inserts and fans. A bulletproof unibody made of high-quality 1.5 mm and 2 mm aluminum parts
---
This Product is Out Of Stock......
---
Features:_
Touch Panel - Mounted on the optimal height, the touch panel with big, 7" screen has a wide angle of view making it very comfortable to use. The intuitive UI keeps the operating process seamless.
Intuitive Calibration - Semi-automatic calibration process is easy to operate and ensures satisfying results with each print.
Connectivity - Numerous ways to connect to your machine. Deliver files by the USB, send files remotely via Wi-Fi or Ethernet or use the Zmorph Hub.
Camera - Zmorph i500 is equipped with a camera inside the enclosure to monitor the printing process.
Auto-Update - Zmorph i500 firmware can be automatically updated when connected to the internet.
Electric Door Lock: Prevents unauthorized access to the working area while the machine is printing. The door will automatically unlock when it is safe to take out the printed model.
| | |
| --- | --- |
| 3D printing technology : | FFF (Fused Filament Fabrication) |
| Toolhead : | Single material 1.75 [mm], Dual material 1.75 [mm] |
| Layer resolution : | 0.05 - 0.4 [mm] |
| Maximum extruder temperature : | 300 [°C] |
| Work area (single material) : | 460 x 300 x 500 [mm] |
| Work area (dual material) : | 440 x 300 x 500 [mm] |
| Maximum bed temp : | 130 [°C] |
| Minimum wall thickness : | 0.4 [mm] |
| Dimensional accuracy : | +/- 0.2 [mm] |
| Work area leveling method : | Semi-automatic. |
| Material form : | Spool, maximum fi300x100 |
| Material diameter : | 1.75 [mm] |
| Nozzle diameter : | 0.4, 0.6, (0.8 - in progress) [mm] |
| Support : | Mechanically and chemically removed - printed with build or support material |
| Connectivity : | USB (pendrive), Ethernet, WiFi Available materials PLA, ABS, PET, Nylon, PVA, ASA, TPE,PC/ABS, HIPS. |
| Third-party materials : | Supported |
| Work speed : | 10 - 110 [mm/s] |
| Travel speed : | 350 [mm/s] |
| WEIGHT AND PHYSICAL DIMENSIONS : | |
| 3D printer : | 703 x 507 x 1075 [mm] |
| Transport package dimensions : | 800 x 600 x 1200 [mm] |
| Transport weight ~ 70 [kg] : | |
| 3D printer weight ~ 55 [kg] : | |
| TEMPERATURE PARAMETERS : | |
| Ambient operation temperature : | 15 - 30 [°C] |
| Storage temperature : | (-10 ~ 40°C ) |
| ELECTRICAL PARAMETERS : | |
| Input current : | 110 [VAC] ~ 9-10 [A] 50/60 [Hz] / 240 [VAC] ~ 5 [A] 50/60 [Hz] |
| Maximum power consumption : | 1000 [W] |
| SOFTWARE PARAMETERS : | |
| Type of software : | Original, dedicated |
| Supported formats : | STL, OBJ |
| AIR FILTRATION PARAMETERS : | |
| Output filter type HEPA/Carbon : | |
| Input filter type G4 (anti-dust) : | |
| Ventilation power 3.1 [W] : | |
| Filter dimensions 80 x 80 x 25 [mm] : | |
| Fitration control : | |
| OTHER : | |
| Toolhead changing system : | Nozzle Lifting System |
| Nozzle Waste Remover : | Brass brushes and Teflon scrapers |
| Filament loading : | Automatic Filament Loading System |
| End of material detection : | Filament sensors + RFID tags* |