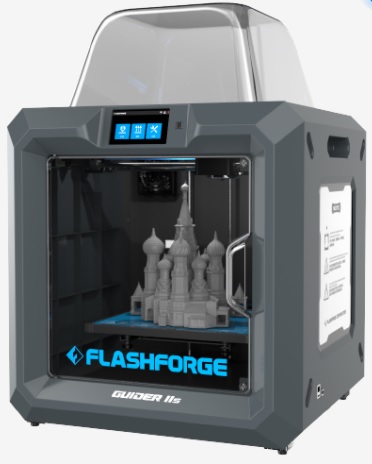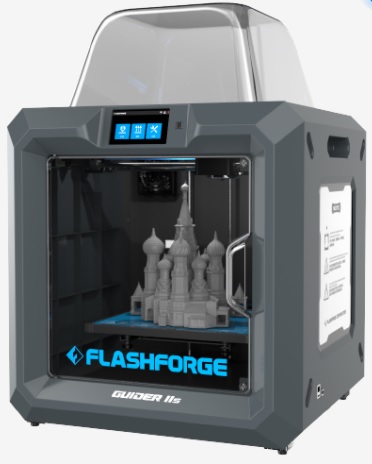 Flashforge GUIDER IIs
300,000
Taxes Included | Free Shipping
With large building volume and multiple nozzle diameter options, Guider lls can meet diversity printing demands of high strength and conventional filaments in offices, schools and industries. Adopting air filtration system, it is safer and more environmental-friendly that Guider Ils is your prior choice to improve production and manufacturing efficiency. All Upgrade High-temperature Extruder It can reach to 300℃, so as to support more filament printing. Instead of coming as a spare part.
---
This Product is Out Of Stock......
---
New Platform, New Experience Glass platform or flexible one, it is at your choice. So as to meet different needs. An upgrade from last version of Flashforge Guider IIs. It now includes a flexible spring build plate assy, helping to take off printed models easily.
Glass Platform: Using glass platform(without sticker) to get smoother model buttom Suggested Filament:ABS/PLA/ASA/ PETG/PC
Hardened Nozzle Support conforming filament, such as PA-CF and PA-GF; It also supports common filament.
Multi nozzle options: 0.4mm hardened nozzle [1.75], 0.3mm, 0.4mm, 0.6mm, 0.8mm.
Hardened feeding gear for printing carbon filled filament.Custom machined teeth on the hobbed gearing for serious grip on filament. PA-GF Model & PA-CF Model
FUNCTIONS: Heat able-platform, Auxiliary-leveling, Filament-detection, Build in-camera, Fully-Enclosed Body, Resume printing, Touch screen, Wif, Ethernet.
Air filtration Safer and more environmentally friendly by filtering fine dust effectively generated during printing process.
| | |
| --- | --- |
| PRINT: | |
| Extruder number: | 1 |
| Extruder diameter: | Optional |
| Optional: | Hardened 0.4mm nozzle. |
| Highest set temperature of extruder: | 300℃. |
| Build Volume: | 280*250*300mm. |
| Print Speed: | 10-150mm/s. |
| Highest set temperature of platform: | 120℃. |
| : | |
| DEVICE: | |
| Printer Volume: | 550*490*570mm |
| Screen: | 5-inch Touch Screen |
| Net Weight: | 30kg |
| Input: | 3MF/STL/OBJ/FPP/BMP/PNG/JPG/JPEG files |
| Power: | 500w |
| Internal Storage: | 8G |
| Spool: | External |
| COMMUNCATION: | |
| Data transmission: | USB cable,USB stick,Wi-Fi,Ethernet,FlashCloud,PolarCloud |
| Software: | FlashPrint |
| Output: | GX/G files |