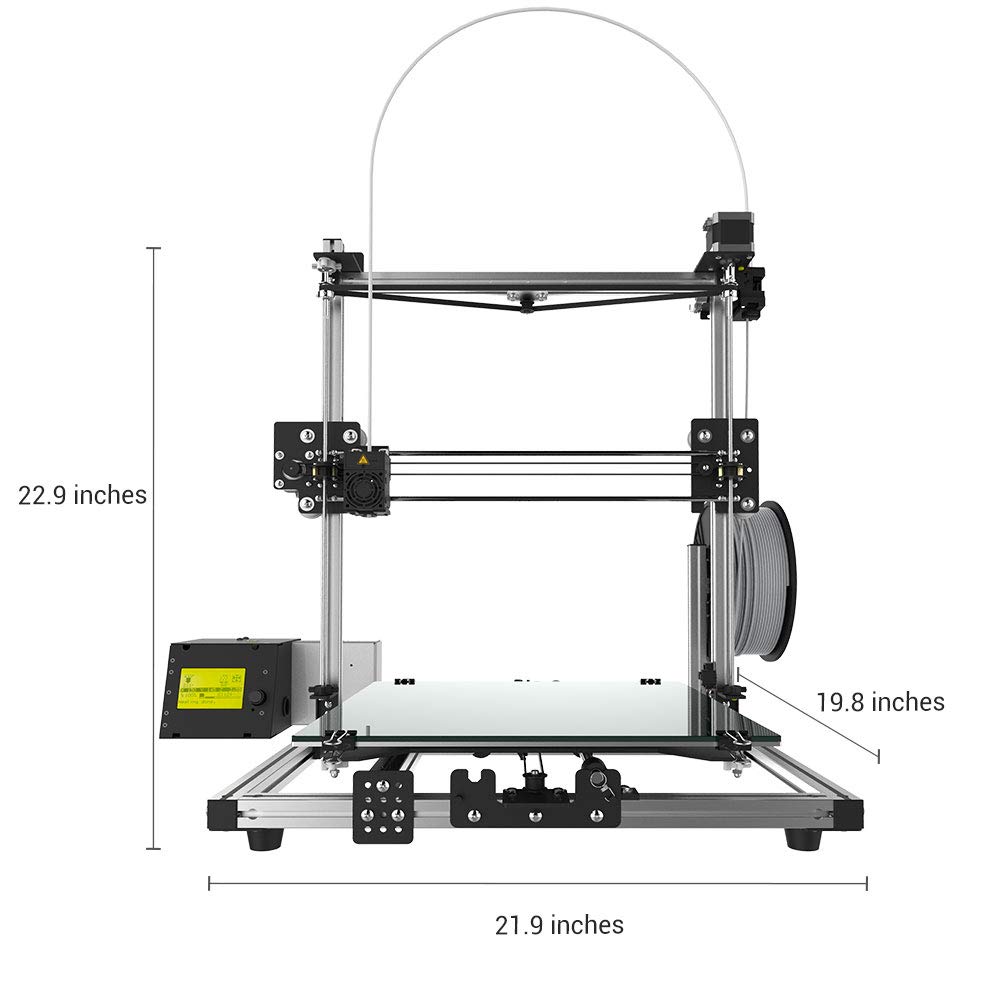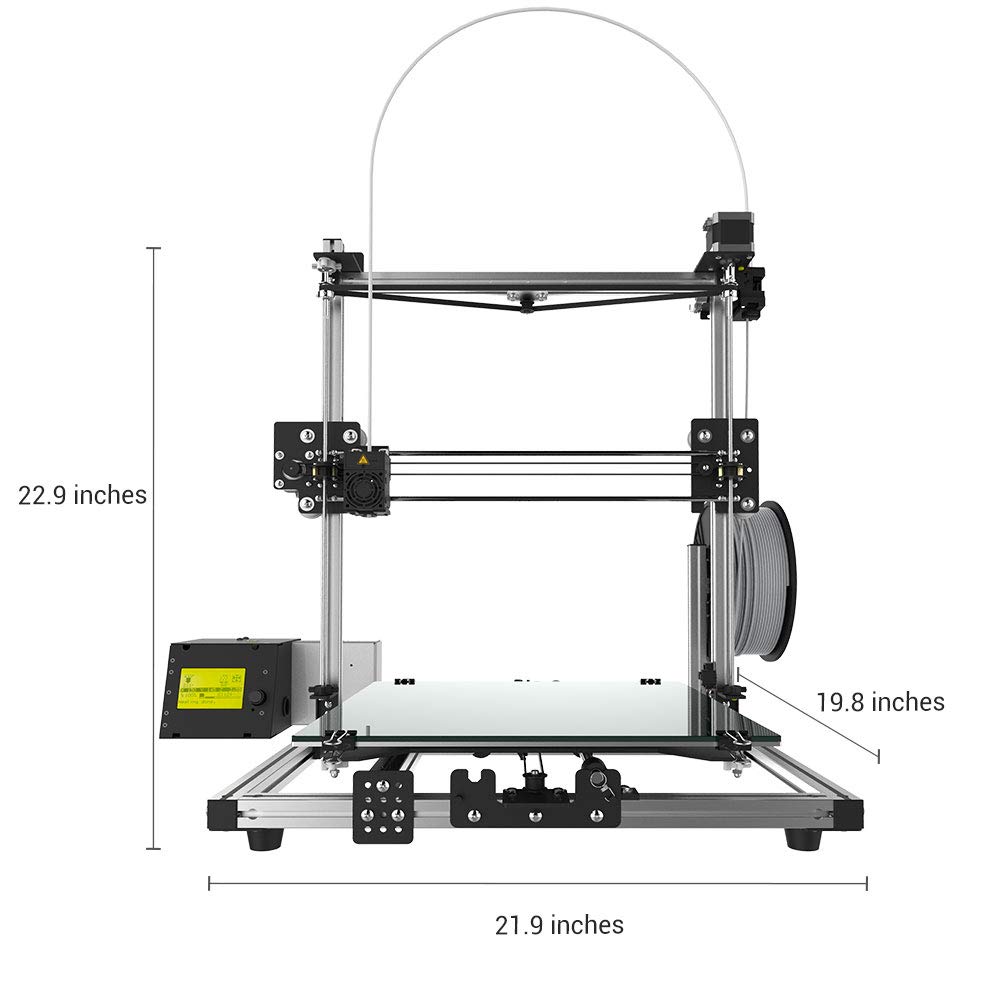 Refurbished CZ-300
9,979
Taxes Included | Free Shipping
The CZ-300 DIY 3D Printer from 3idea technologies is an easy to assemble printer with an open print chamber design. It makes way for large print models, thanks to its 11.8 x 11.8 x 11.8
---
This Product is Out Of Stock......
---
Designed for Functionality:_ The CZ-300 is a compact 3D printer that is designed for DIY and prototyping purposes. It can be connected to a computer via USB 2.0 or print pre-loaded files onto a memory card and SDHC slot.
Hot Bed and Temperature Control:_ Equipped with a heated print bed, this compact DIY printer can function at consistent temperature range of 40 to 90 degree C. This can be helpful when working with filaments that require a heated print bed.
Large Build Area:_ This printer provides a large build area of 11.8x11.8x11.8 inches (300x300x300mm) in length breadth and height. Thus, you can print considerable larger models for better observation and functionality.
LCD Graphical Interface:_ The printer is integrated with a 3 inch LCD display screen. It allows you to view the print status, select the file and other printer parameters. This graphical interface is optimised for friendly usage.
Compatible with Various Filaments:_ The printer supports a wide range of filament types to allow you to explore and experiment more. It is compatible with PLA, ABS, PETG, Carbon PLA, and metallic PLA.
Distinct Nozzle Design:_ The nozzle of CZ-300 is made of copper and has a diameter of 0.4mm. It supports a maximum temperature of 60 degree C. It is designed to deliver high quality printing output.
| | |
| --- | --- |
| Technology : | FFF (Fused Filament Fabrication) |
| Build Size : | 300 x 300 x 300 mm |
| Layer Resolution : | 0.1 - 0.4 mm |
| Nozzle Diameters : | 0.4mm |
| Nozzle Count : | ONE |
| Max. Nozzle Temp : | Max. 260 ℃ |
| Max. Print Bed Temp : | 0~38 °C / 0~104 °F |
| Printing Materials : | PLA, ABS, PETG, Carbon Fiber PLA*, Metallic PLA* etc. (*Option Extruder) |
| Filament Dia : | 1.75mm |
| Z-axis Precision : | 0.004 mm |
| Max Print Speed : | 180mm/s |
| Auto Levelling : | NA |
| Print Bed Removeable : | Yes |
| Supported files : | STL,OBJ,G-Code |
| Camera : | NA |
| Connectivity : | USB or SD CARD |
| Machine size : | 558 x 592 x 295 mm |
| Machine weight : | 14.5 kg |
XYZ Printing

3D Printer

Grey