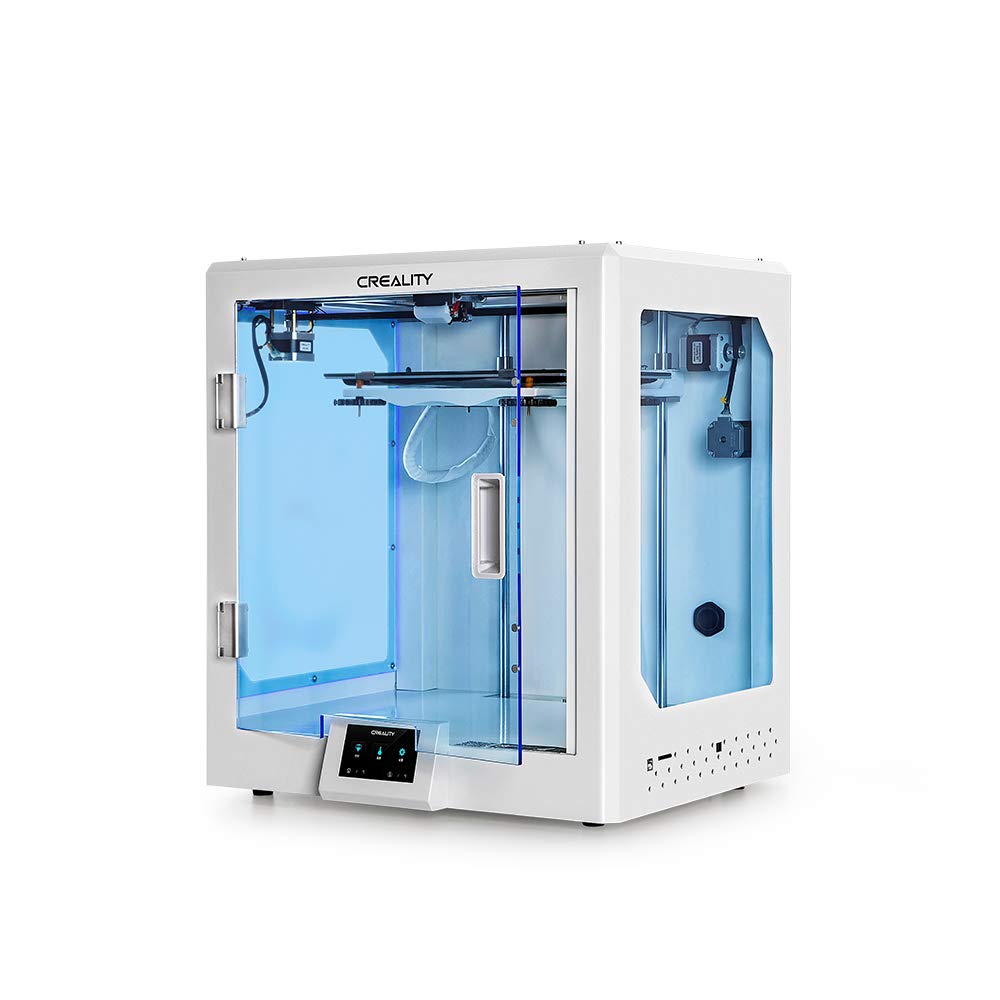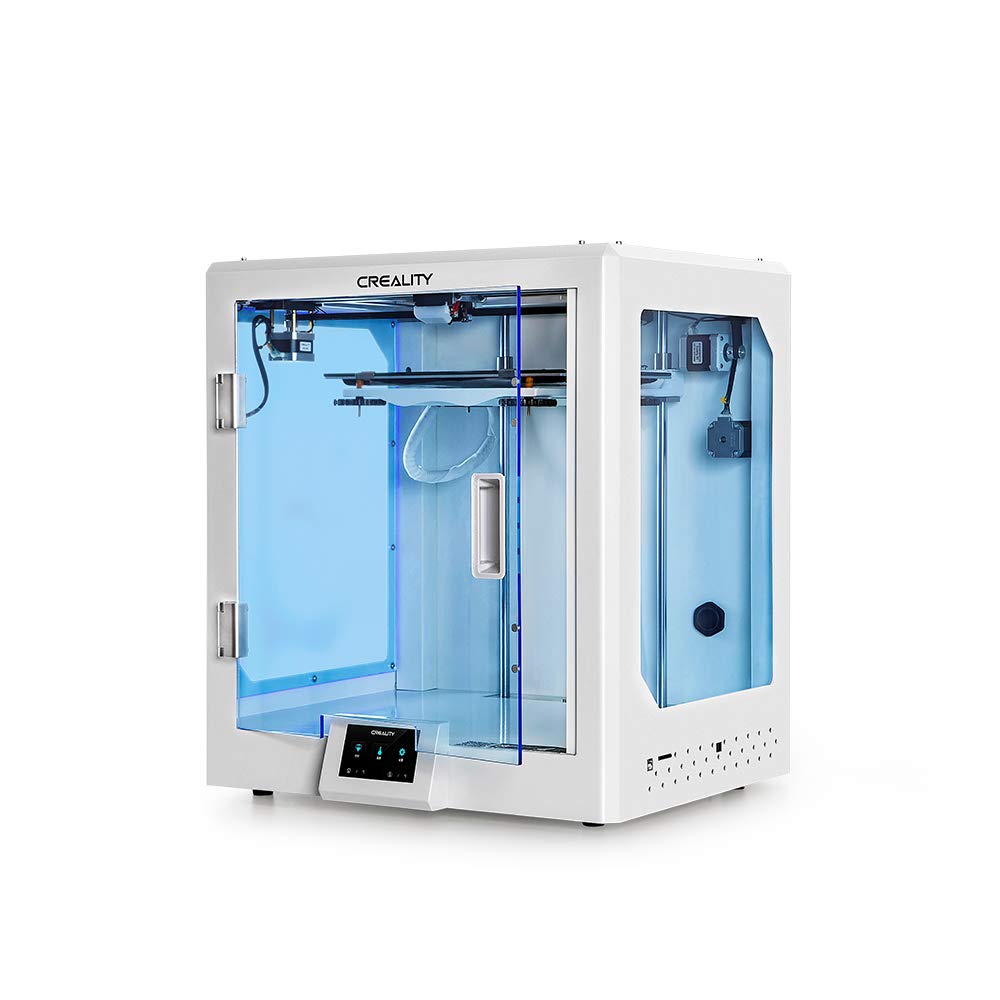 CR-5 Pro
94,987
Taxes Included | Free Shipping
Creality announces the launch of a new FFF desktop 3D printer. CR-5 Pro. It is designed to be a consumer-friendly machine that incorporates a number of important features that make it fit for families, schools, and individual makers.
---
This Product is Out Of Stock......
---
Composed of a cartesian axis system, CR-5 Pro is more rigid and accurate than a delta or polar configuration.
Enclosed Build Chamber: CR-5 Pro will be quite outstanding with an all-metal chamber in white. Transparent Acrylic plates are added on the front, right and left sides, which is convenient to monitor real-time printing and helpful for maintaining the temperature within the print area.
A top enclosure is optional for a DIY upgrade to make the machine completely sealed.
Utilizing a single Bowden extrusion system as the filament feeding mechanism. CR-5 Pro ensures such a stable filament transmission through a PTFE tube to the nozzle in the hot end, meanwhile, allows users to increase print speed and precision, not burdened a heavy hot end. Moreover, the hot end is upgraded to a newly designed nozzle structure with a powerful cooling fan, which makes it more possible to 3D print flexible filaments like ABS and TPU.
Furthermore, the electrical component on CR-5 Pro includes a silent motherboard with the ATMEL 2560 master chip to guarantee smooth motion, effective heat dissipation, and precise voltage control. The quality 24V/350W MeanWell power supply supports voltage adjustment between 115V and 230V, promoting rapid heating-up and electric safety at the same time. CR-5 Pro leaves users with a silent and safe printing experience.
| | |
| --- | --- |
| Technology : | cr 5 pro |
| Build Size : | 300x225x380mm |
| Print Resolution : | ±0.1mm |
| Nozzle Diameters : | 0.4mm |
| Nozzle Count : | one |
| Max. Nozzle Temp : | 250℃ |
| Max. Print Bed Temp : | 110℃ |
| Printing Materials : | PLA, ABS, PETG, flexibles |
| Filament Dia : | 1.75mm |
| XY-axis Precision : | 0.012mm |
| Z-axis Precision : | 0.001mm |
| Max Print Speed : | 100-120mm/sec |
| Auto Levelling : | NA |
| Print Bed Removeable : | NA |
| Supported files : | .stl , .obj , .amf |
| Camera : | NA |
| Connectivity : | SD Card, online USB |
| Machine size : | 530x487x612mm |
| Machine weight : | 32.5kg |
| : | |
Creality

3D Printer

Type D