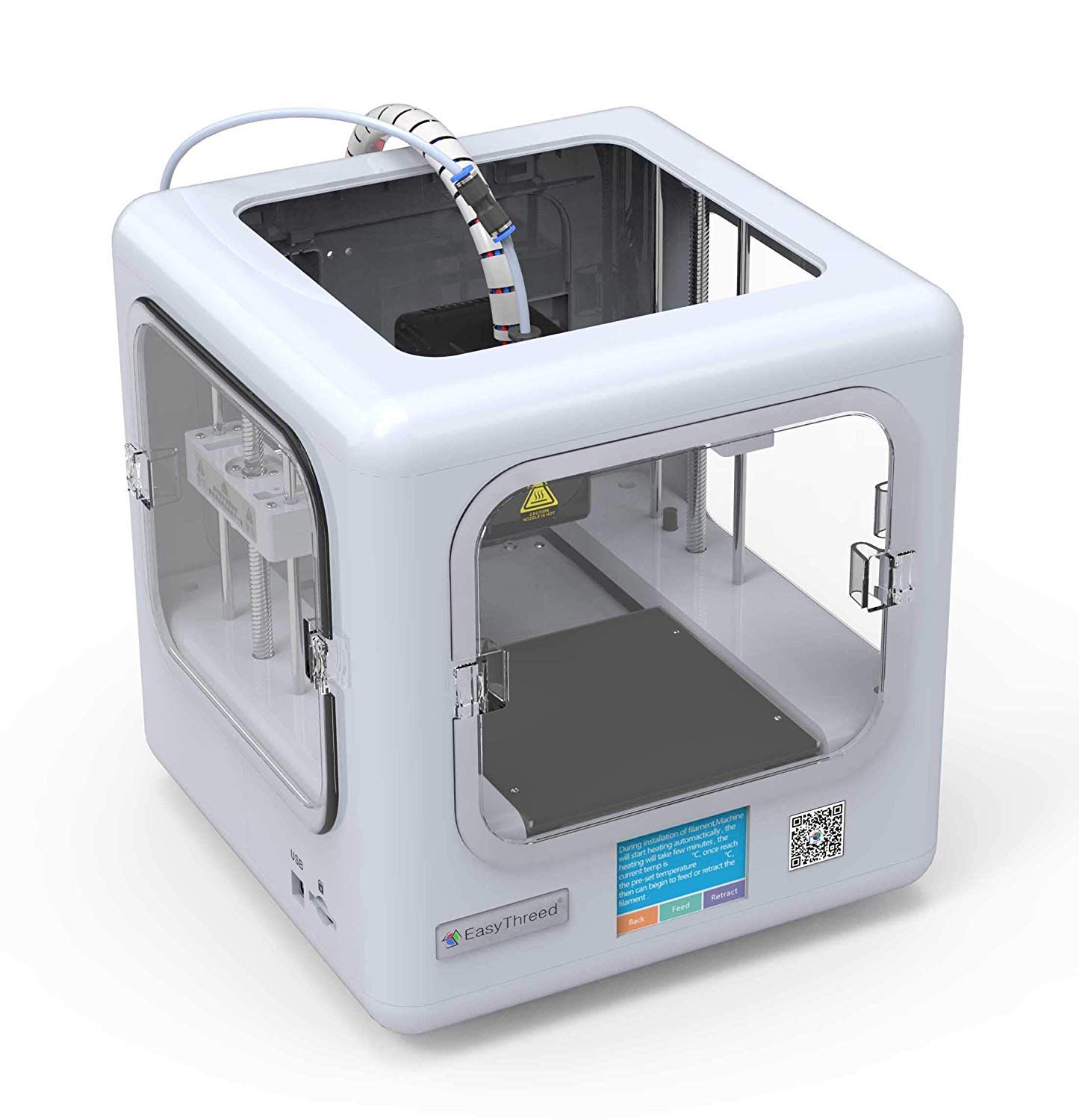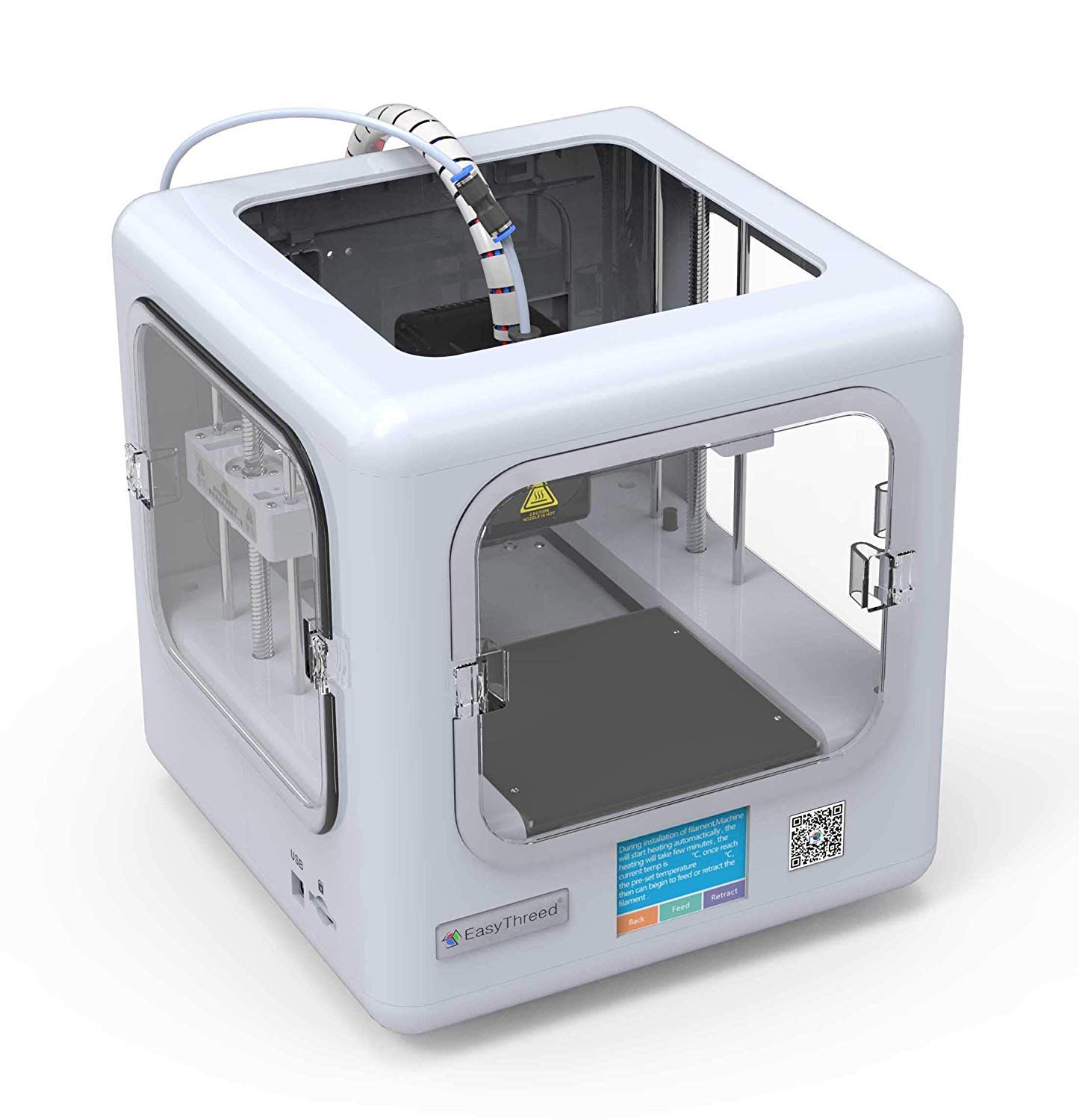 Dora Mini
15,635
Taxes Included | Free Shipping
This is a compact and user-friendly 3D printer from 3 dea. It features automatic and simple user interface to allow young and budding enthusiasts to take a leap into the exciting world of 3D printing. It can be an amazing gift to children to enhance their creativity. It is portable and features transparent window for accurate and stable process.
---
This Product is Out Of Stock......
---
Very light, carry and go.
One key printing, press the print button gently after TF card is inserted, NANO prints automatically after warm-up.
With detachable magnetic platform, experience new fun.
Complete machine 3D printer, simple operation and convenient.
With transparent window,dust-proof and quiet.
Suitable for household education use or DIY amateurs, and also suitable for students 10 years and older.
For those wanting to use a more advanced software to customise printer behaviour and slice models we would recommend Cura. Certificate: CE,FCC,RoHs Because ABS consumables print, it will produce a large plastic burning smell, which will cause slight pollution and damage to the human body.
| | |
| --- | --- |
| 3D printing specifications : | |
| Print technology : | FFF - (Fused Filament Fabrication) |
| Manual Printing volume : | 235 x 250 x 165 [mm] |
| Layer resolution : | 0.05 - 0.4 [mm] |
| Minimum wall thickness : | 0.4 [mm] |
| Dimensional accuracy of the fabricated model : | +/- 0.2 [mm] |
| Platform calibration : | Manual |
| Nozzle temperature max. : | 250 [°C] |
| Build plate temperature max. : | 125 [°C] |
| Filament diameter : | 1.75, 3.00 [mm] |
| Nozzle diameter : | 0.2, 0.3, 0.4, 0.5 [mm] |
| Connectivity : | USB, Ethernet, SD card |
| Printable materials : | PLA, ABS, PET, nylon, PVA, HIPS, ASA, TPE, PP, PC |
| Third party filaments : | YES |
| Printing speed : | 40 [mm/s] |
| Travel speed : | 120 [mm/s] |
| Laser cutting and engraving specifications : | |
| Cutting/engraving volume : | 235 x 250 x 85 [mm] |
| Laser spot size for 50mm : | 0.1 x 0.1 [mm] |
| Laser spot size for 80 mm : | 0.1 x 0.18 [mm] |
| Wavelength : | 450 [nm] |
| Laser class : | 4 |
| Laser power : | 2.8 [W] |
| Cutting/engraving speed : | 1 - 15 [mm/s] |
| Travel speed : | 120 [mm/s] |
| Cutting/engraving materials : | Wood, wood-like, leather, paper, cardboard, felt, foil, laminate, EPP, EVA Foam, CCL FR4 |
| Milling specifications : | |
| Spindle power : | 300 [W] |
| Cutting volume : | 235 x 250 x 85 [mm] |
| Cutting speed : | 0.1 ~ 20 [mm/s] |
| Milling materials : | ABS, nylon, HDPE, PTFE, PC, PP, POM, PMMA, PVC, HIPS, LDPE, PET, carbon fiber, ccl fr4, dibond, tcf, wood, plywood, wood fiber boards, aluminum, brass, copper, cardboard, machining wax, modeling board, styrodur |
| : | |
Easy 3D

3D Printer

Type D