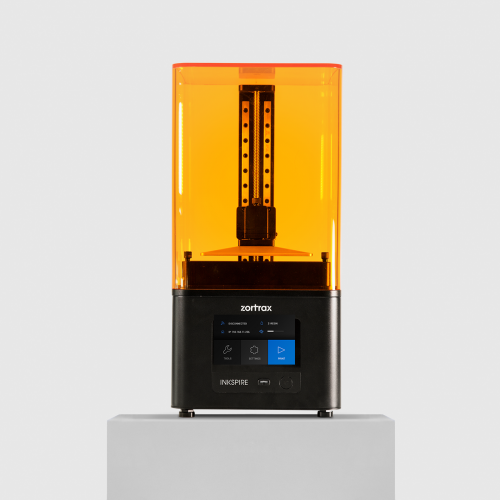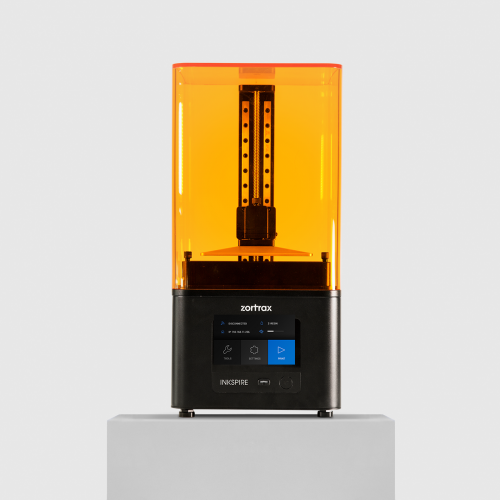 Zortrax Inkspire
215,985
Taxes Included | Free Shipping
Resin 3D printing is a technology perfect for professionals working in fields where very small yet incredibly detailed models are needed. The precision and speed of Zortrax Inkspire makes it a game changing tool for engineers, dentists and jewelers among others.
---
This Product is Out Of Stock......
---
Surgical precision-The XY resolution is 50x50 microns with minimal layer height of only 25 microns.
Consistent speed-High speed of printing is maintained regardless of how much of the workspace is used.
Results repeatability-Industrial build quality ensures consistent dimensional accuracy over multiple prints.
Easy supports removal-Supports can get additional UV light exposure to make them harder and easier to remove.
Wide resins compatibility-All available resins that can be cured by light with 405 nm wavelength are supported.
| | |
| --- | --- |
| Brand : | zortrax |
| Machine : | Inkspire |
| Technique : | LCD/MSLA |
|  Printing Volume : | 132 x 74 x 175 mm |
| Light Source : | 405nm |
| XY-Axis Resolution : | 25um |
| Z-Axis Resolution : | 25-100Micron |
| Printing Speed : | 20mm/H |
| Power : | 50 W |
| Materials : | 405nm UV resin |
| Machine size : | 315 x 312 x 530 mm |
| Display Control : | 4-inch touch screen |
| Recommended Slicer : | Z-SUITE |
| File types : | .stl, .obj, .dxf, .3mf, .zcodex |
| Connectivity : | Wi-Fi, Ethernet, USB |
| Weight : | 9.2 kg |
| : | |
Zortrax

3D Printer

Type D