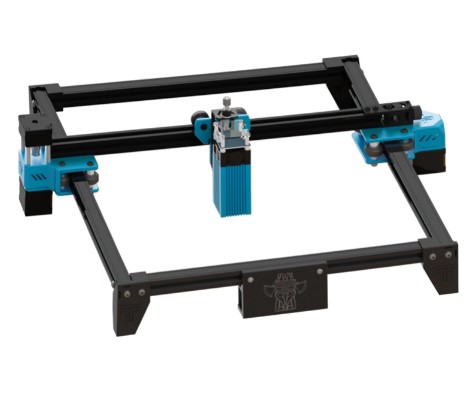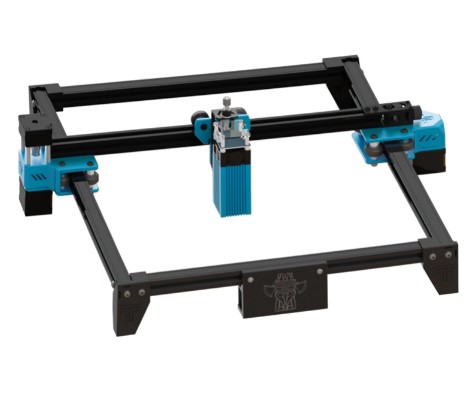 Totem S
49,987
Taxes Included | Free Shipping
With a 300*300mm large worktable and a 40W fixed focus laser module, this professional desktop laser engraver is easy to assemble and capable of delivering 5.5W 450nm laser for high-accuracy and high-efficiency engraving and cutting of various materials such as stainless steel, plastic, wood, paper and so on, which will never disappoint you.
---
This Product is Out Of Stock......
---
[300*300mm Engraving Range] Large carving area, no limit of carving height, so you can carve as you like.
[Lifting Platform & X-axis Belt Adjustment Design] The upgraded lifting device and X-axis belt design are convenient for moving up and down (0~40mm) and better control of carving accuracy.
[Bracket Support] Anti-slip foot pad design, more stable body, and free your hands at the same time.
[5.5W Laser Module] 5.5W laser module with heat sink, high-efficiency laser engraving.
[Motor Integrated Drive Module] Modular design, more stable performance, and the three stepper motor drivers can provide faster moving speed, completing high efficiency engraving.
| | |
| --- | --- |
| Material : | Aluminium alloy |
| Color : | Blue |
| Plug : | EU / US (Optional) |
| Communication Port : | Micro USB |
| Power Input : | AC 100~240V |
| Laser Power : | 40W |
| Luminous Power : | 5000~5500mw |
| Laser Wavelength : | 445±5nm |
| Engraving Area : | 30*30cm |
| Engraving Accuracy : | 0.01mm |
| System Support : | Win XP/7/8/10 |
| Control Board : | LKS main board |
Two Trees

Laser Engraver

Black