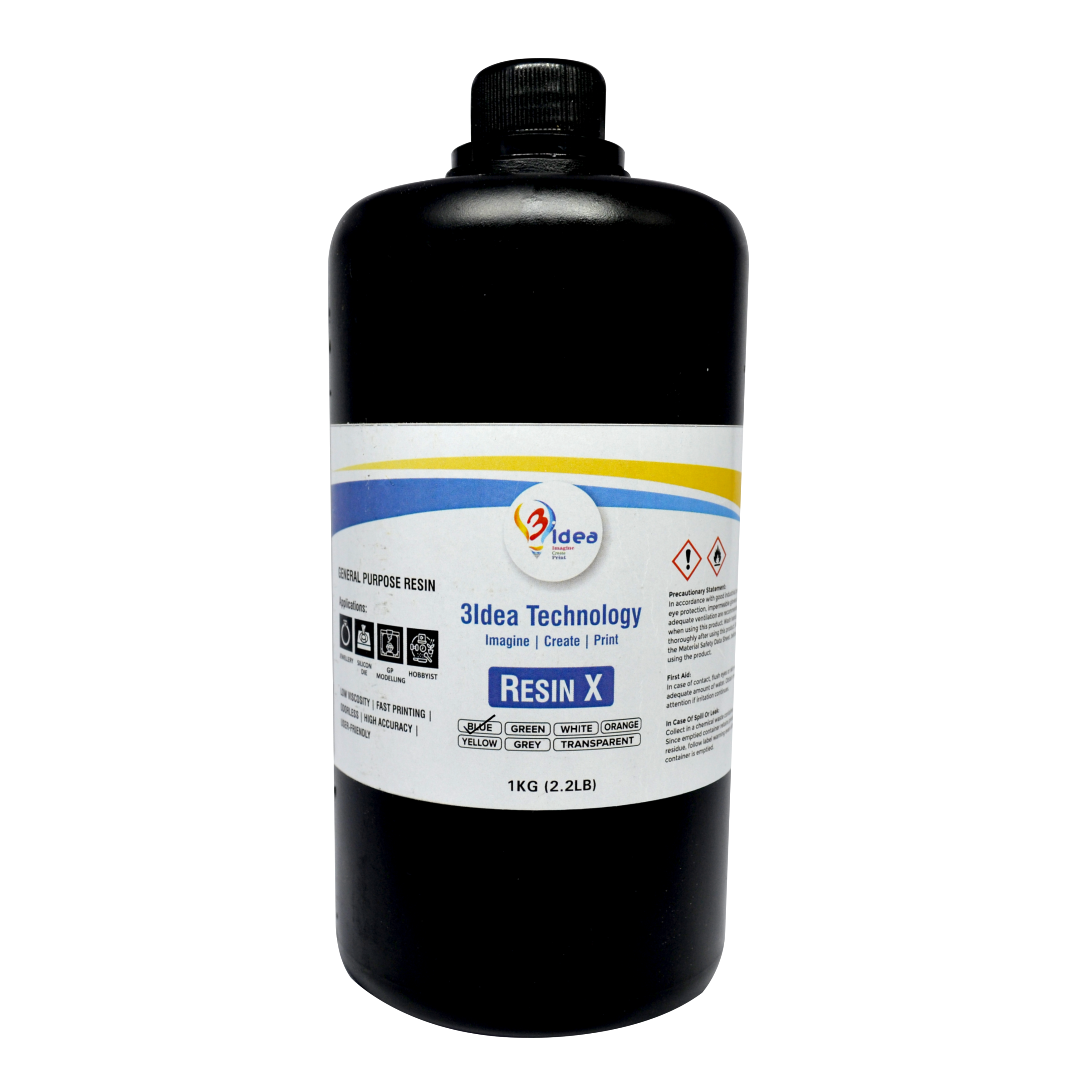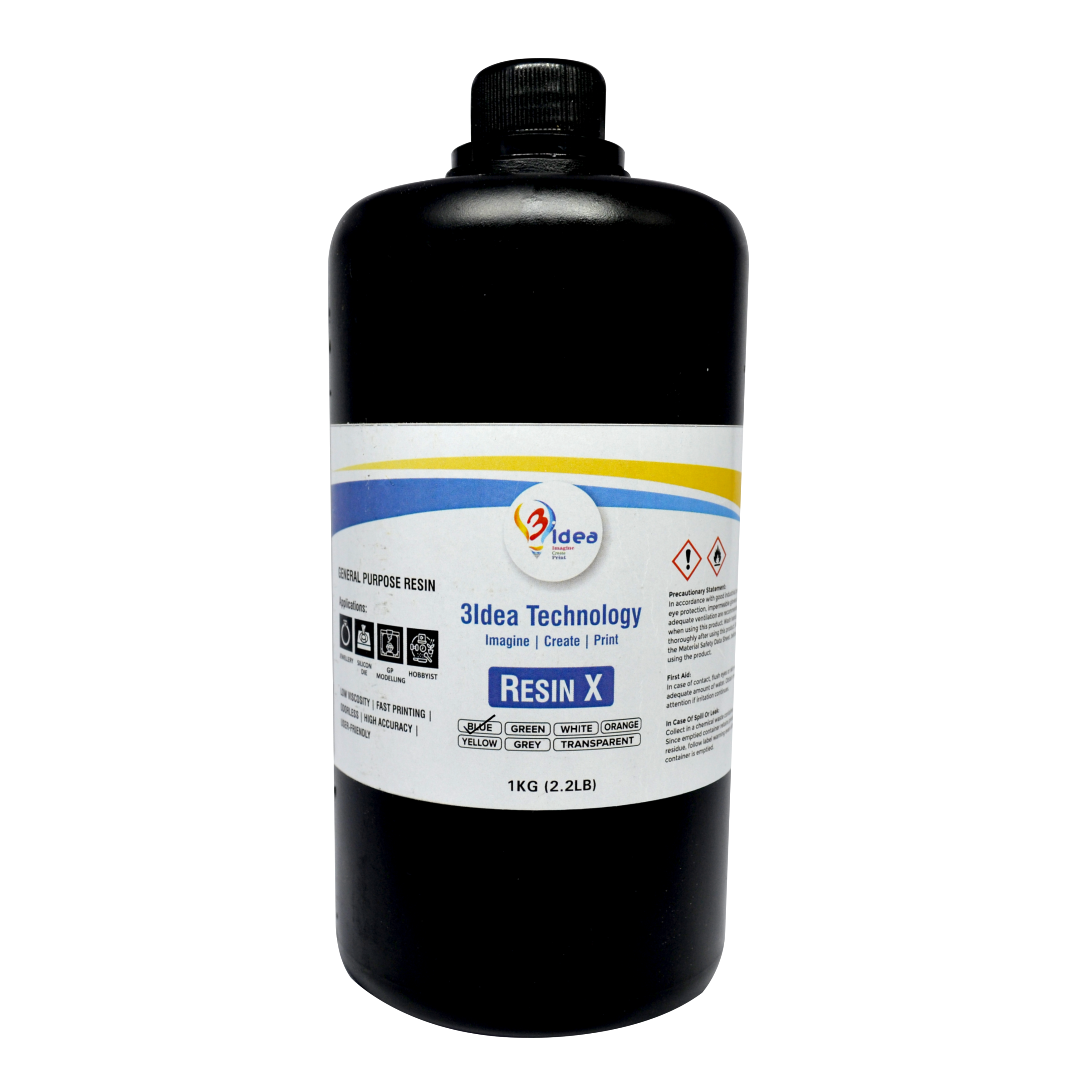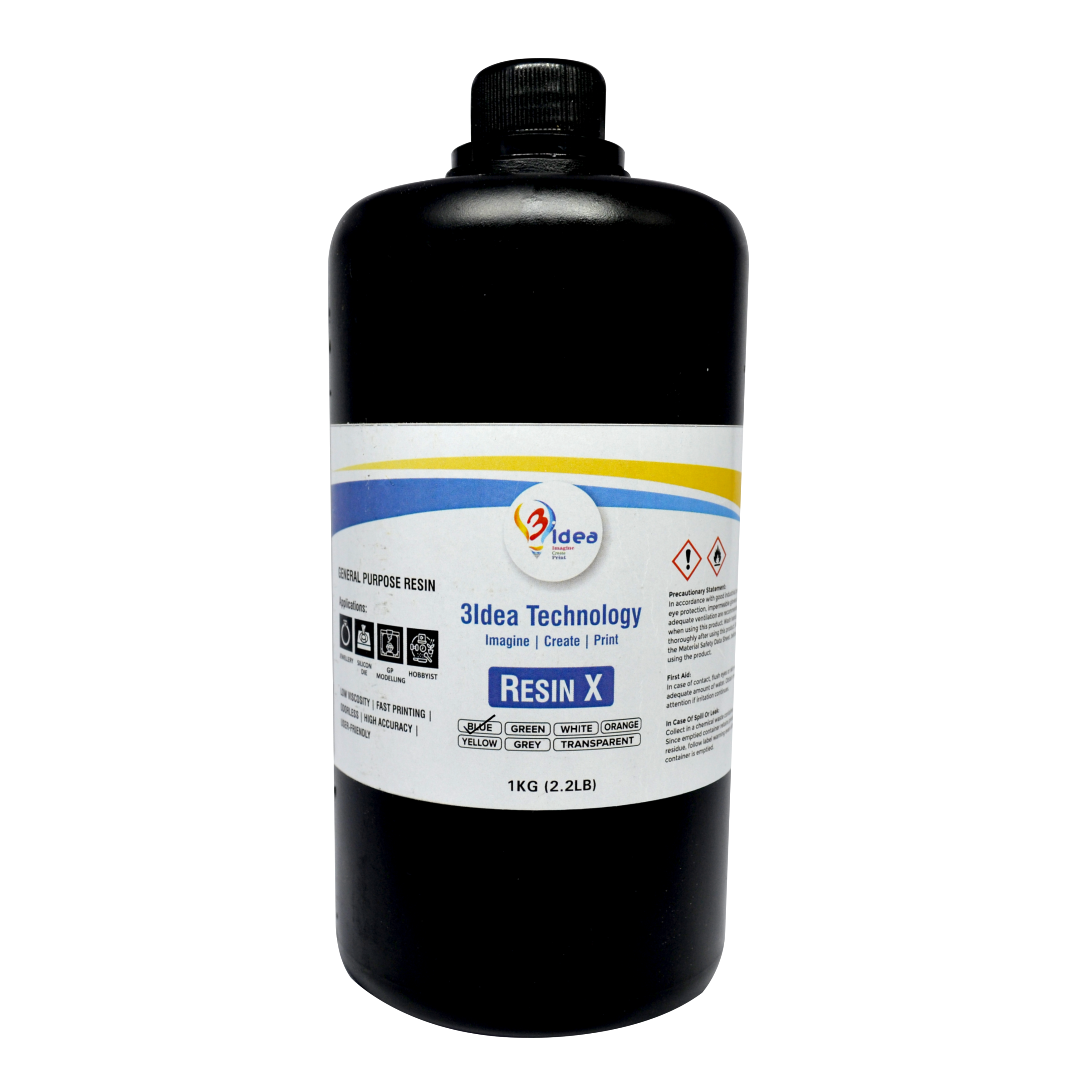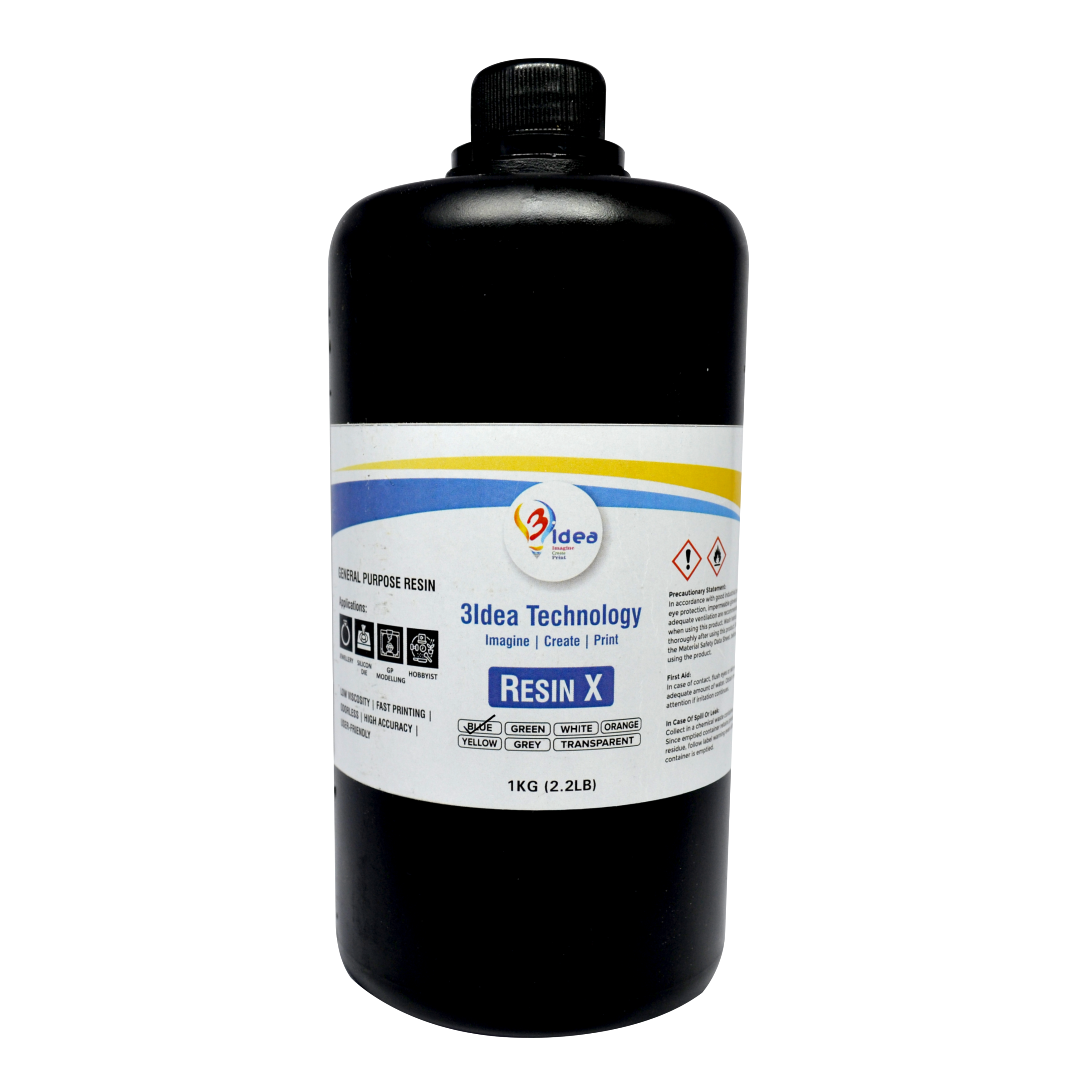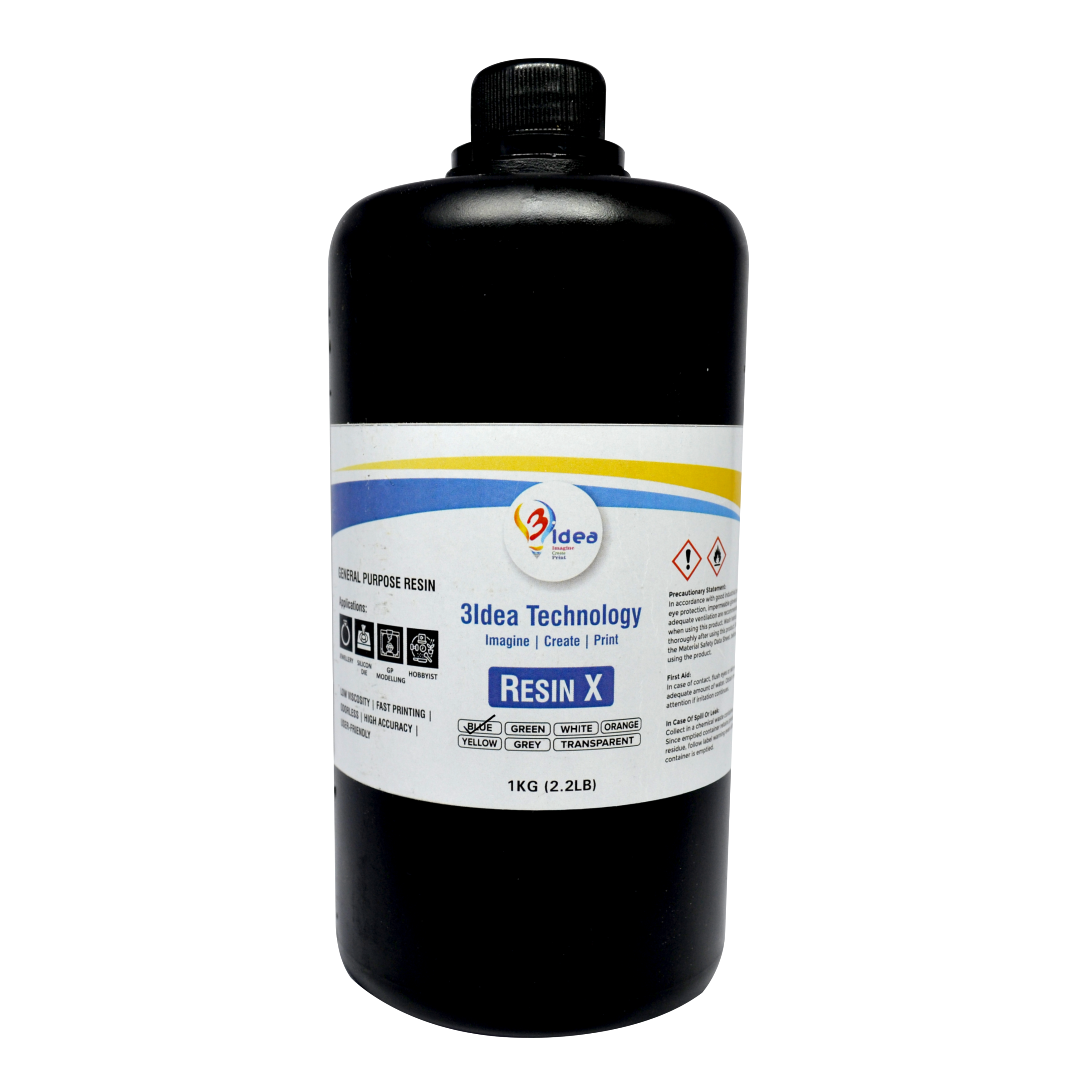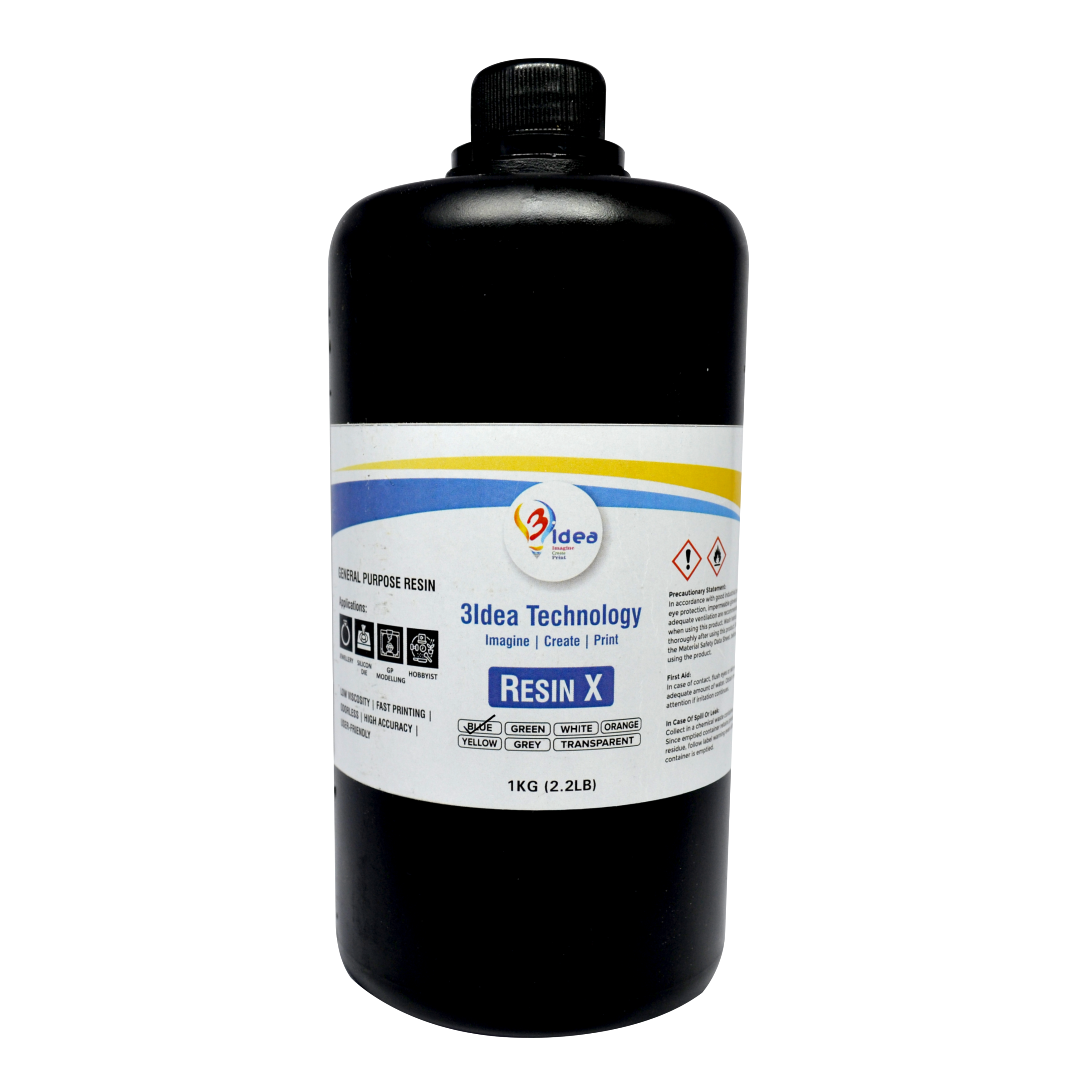 3Idea 104 Green (Resin X)
3,500
Excellent hardness
 Excellent surface properties
 Excellent printability on most 3D printing machines
 Easy to finish and polish
 Excellent compatibility with silicone encapsulant systems
 Available in a wide range of colors
 Non-cytotoxic and Non-mutagenic

Uncured Resin
- Appearance : Viscous colored fluid
- Viscosity : 110 mPa⋅s ± 5% at NTP
- Density : 1058 Kg/m3 ± 1% at NTP
- Odor : Moderate Acrylic Odor
- Solids content : >99.9 wt%
- Curing spectrum : 365 - 405 nm
- Curing time : 5 - 10 secs

Cured Photopolymer
- Flexural Strength : >25 MPa
- Elongation : 8 - 10%
- Sorption : <40 ug/mm3
- Solubility : <11 ug/mm3
- Shrinkage : <0.3%
- Hardness : 85 Shore D
- Biocompatibility : Non-cytotoxic, non-mutagenic and non-sensitizing

---
---
3IDEA 104 series is photopolymer resin series intended for prototype 3D printing. The rheology characteristics of 104 series provides stable and consistent performance on most DLP and SLA 3D printing machines.
Excellent printability on most 3D printing machines, non-cytotoxic and Non-mutagenic. Excellent printability on most 3D printing machines
3IDEA 104 series resins can be cleaned up with IP Alcohol or other environmentally friendly UV blanket washes. Printing equipment should be cleaned before and after use.
The product can be stored and handled in stainless steel, dark glass or black plastic containers. This product should be stored in a sealed container, away from heat exceeding 40˚ C, in a well-ventilated area and should not be exposed to any direct light source.
Please refer the MSDS before handling the material. 6 months from the date of manufacture, provided the recommended storage conditions are followed.
3d resin printer sla design liquid castable dlp flexible grey uv 4k wanhao creality uv cure tough photon nova lcd high resolution module mold jewelry prototype designer form laser mini wax rapid castable.