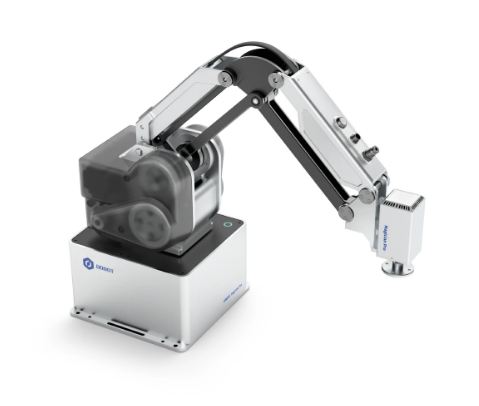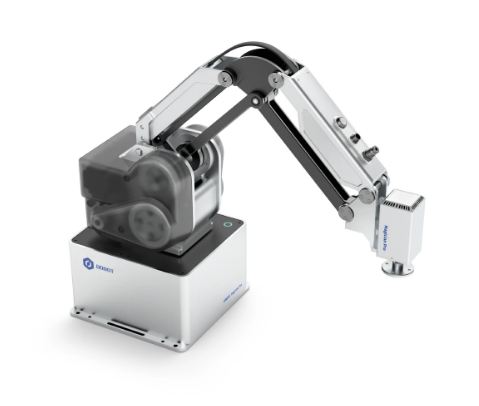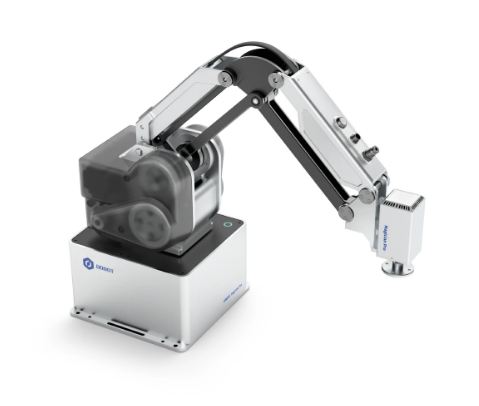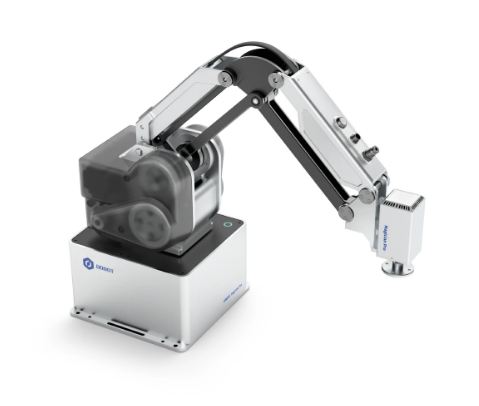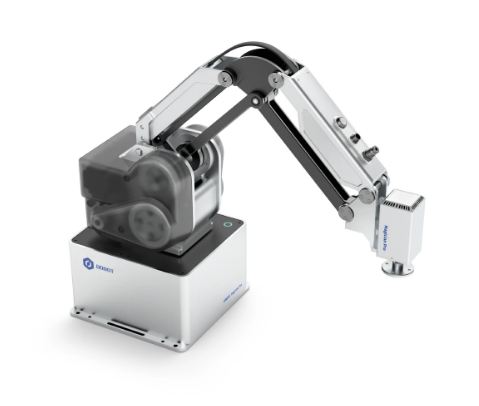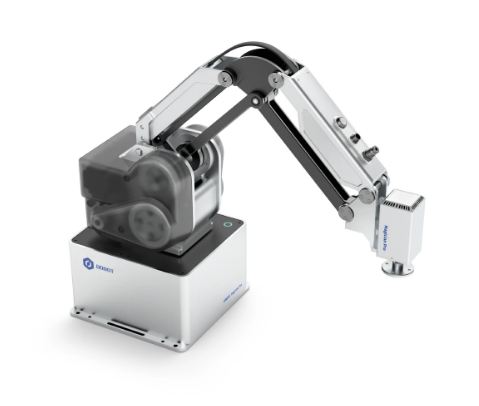 DOBOT Robotic Arm MG400
149,999
MG400 is a lightweight desktop robot with a footprint smaller than a piece of A4 paper. Engineered to be lightweight, user-friendly and safe, MG400 can be easily integrated into any production line or lab bench, making it universally accessible and affordable. Because of its cost and capabilities, MG400 thrives in applications with small-scale production, laboratory automation, research and development.
---
---
Professional Hardware: MG400 has a controller design based on Linux real-time system, and makes use of the most advanced 1-to-4 servo drive technology.
High Precision: All axes use low-voltage DC servo motors with high-precision absolute position encoders, and mechanical transmission parts with low backlash. All these put MG400 in a superior position to produce repeatability up to ±0.05mm.
With safety as its core, MG400 adopts an advanced collision detection algorithm with a collision force threshold less than 12N. The robot stops immediately when it touches an obstacle, putting it in the same league as the world's best cobots.
The adopted vibration suppression algorithm increases repeatability bandwidth stability by 60% and reduces residual vibration by 70% without affecting the space trajectory accuracy of multi-axis motion. This means that the robot's tool will move more steadily without jittering, ensuring smooth execution of tasks.
| | |
| --- | --- |
| Commercially Available Industrial : | Grade Performance |
| Inherently Safe : | So Gentle It Can't Even Hurt a Balloon |
| Vibration Suppression Algorithm : | Fulfill Tasks Smoothly & Steadily |
| TrueMotion Algorithm for Applications Requiring High : | Accuracy Trajectory |