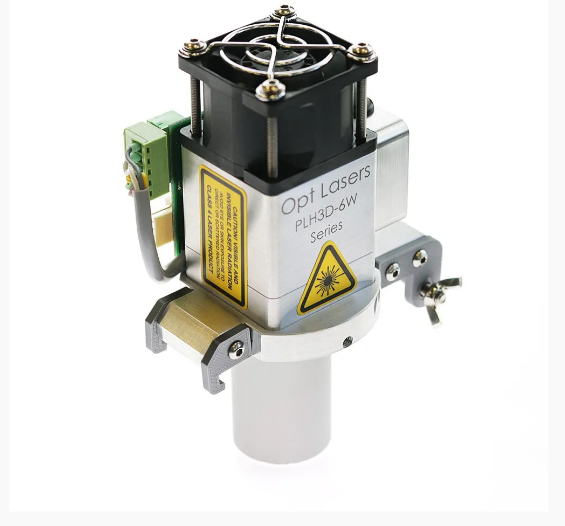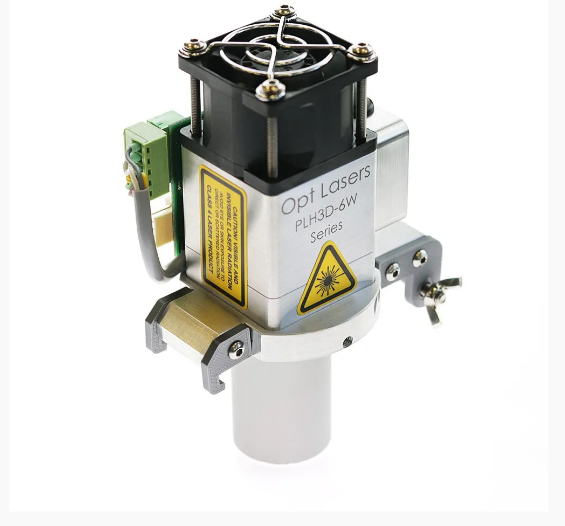 Zmorph 3D Printing laser head-PLH3D-6W-XF
46,999
Taxes Included | Free Shipping
The leading 6W laser from PLH3D series. Professional engraving laser head designed for industrial applications. Robust design, compatibility with all types of control signals used in CNC in 3D printing market as well as with a wide range of PSUs, strongest available in its size fan providing best cooling and smoke removal. By following the link ahead, you can learn further information about our 6W Z-Morph 3D engraving laser.
---
This Product is Out Of Stock......
---
Cutting and Engraving - PLH3D-6W-XF blue laser allows to laser cut and engrave various materials such as wood, cardboard, rubber, paper, textiles, leather, plastic, balsa, plywood, among other choices, as well as mark stainless steel, titanium and low-heat conductance subtypes of steel. To find out more, please visit our Manuals and Articles section.
Factory Set Lens - the engraving laser head is shipped with the High-Resolution Triplet lens installed and adjusted to focus at 60.0 mm (measured from the front-face surface of the laser head to the engraving plane). This focal distance produces a well-optimized focal spot size that is suitable for many laser engraving and cutting applications. This is the best-optimized focus distance to start with!
The Built-in Driver inside the Engraving Laser Head - Opt Lasers is the very first company that integrated the laser diode driver directly inside the cutting and engraving laser head. The shortened connection between the laser diode and the driver ensures enhanced protection of the diode, the possibility of high-frequency current modulation, as well as eliminates inductance effects during the switch-on.
Accepts a Wide Range of Power Supplies - 12 - 24 V, the integrated high-efficiency DC-DC converter is adjusting the input voltage to proper diode compliance voltage. This feature cuts down the amount of heat generated and provides over-voltage protection.
No Additional Cooling Required - the unique shape of our cutting and engraving lasers provides the best achievable cooling method for a 6 W laser diode. A number of prototypes have been tested to achieve the best solution for cooling the laser diode. Current design allows the engraving laser to heat up by only 2-3 degrees Celsius after an hour of continuous work at full power.
| | |
| --- | --- |
| Maximum output current capacity : | 5 A |
| Typical output current : | 3-3.5 A |
| Input voltage 12-24 V : | |
| Input current max 2 A : | |
| Integrated microcontroller for temp. measurement and soft start : | |
| Thermal protection system : | 45 °C 1 |
| Soft start for diode protection : | |
| Electrostatic discharge (ESD) protection : | |
| Reverse voltage protection : | |
| Overcurrent protection : | |
| Compact size and 90% efficiency : | |
| CW Mode and Input Control Mode : | |
| PWM/TTL and analog inputs : | |
| Modulation bandwidth 0-30 kHz : | |