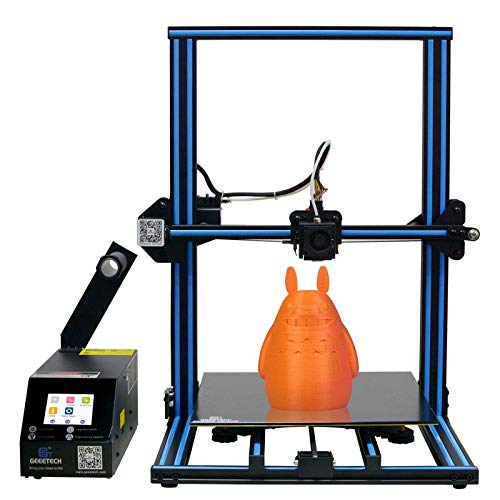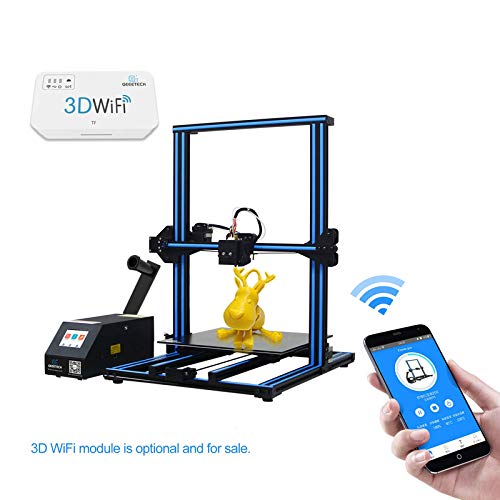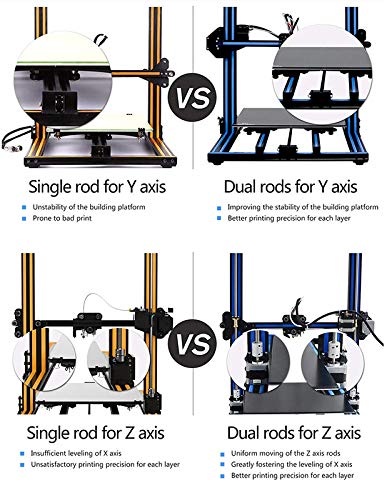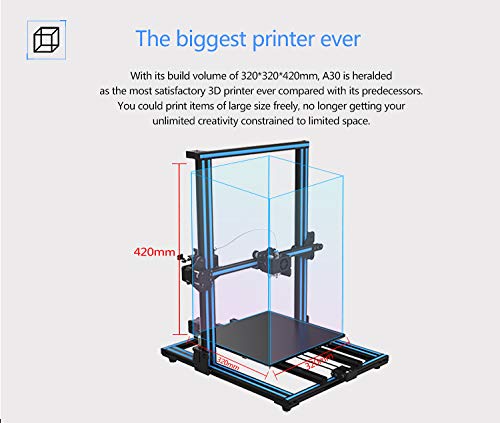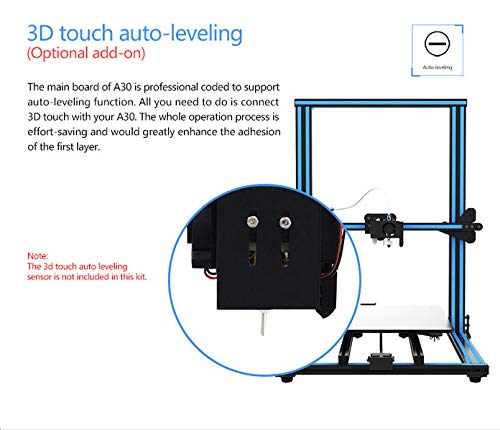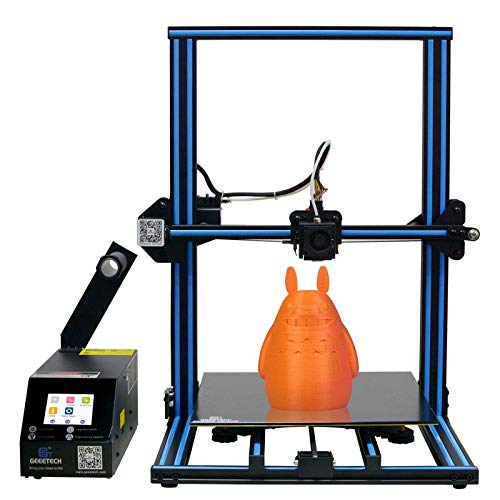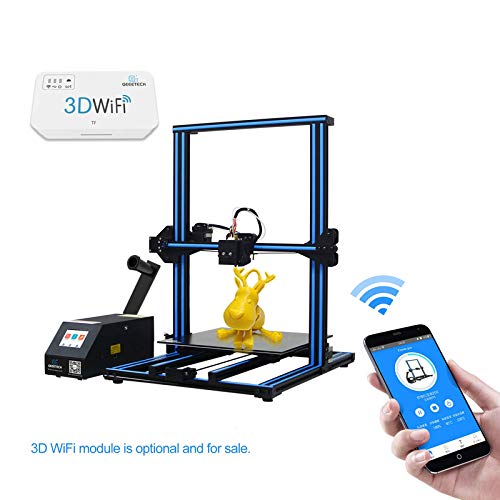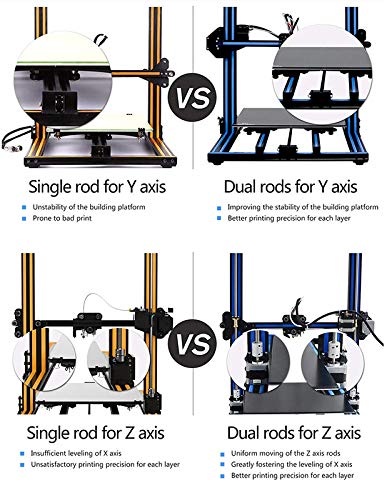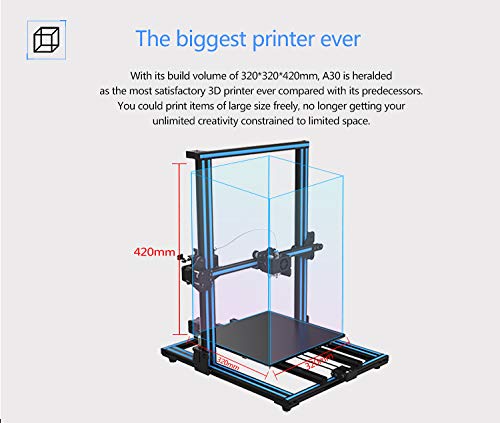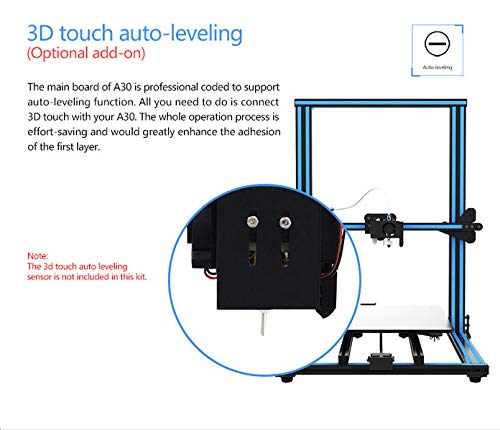 A30
41,159
Taxes Included | Free Shipping
Geeetech A30 Pro 3D printer, adopting GTM32 control board, greatly enriches your 3D printing life. Keeping the good performance of Geeetech's portfolio of 3D printers, it aims to provide users with quality printout and satisfactory printing experience. With its build volume as 320*320*420mm³, and the classic Prusa I3 3D printers' gantry structure, A30pro makes the best of the building platform and enables you to view the printing details in 360°. Printing at the accuracy of 0.1mm, it delivers objects with smooth surface, clear angles and strong structure. Besides, A30 pro comes with filament detector and break-resuming capability, greatly enhancing your 3D printing experience. Different from other models, the A30pro uses brand PSU, longer life time, more stable and safe to enrich your printing experience.
---
This Product is Out Of Stock......
---
With a build volume of 320*320*420 mm, A30 enables you to print large-size 3D models.
A30 prints at the accuracy of 0.05mm and at the speed of 80-110mm/s, able to deliver items with nice surface and strong structure. The building platform is of good adhesion, freeing you from the headache of first layer warping.
A30 supports auto-leveling function with a capacitive proximity sensor (optional add-on), ensuring that the printout has a flat first layer and strong structure.
| | |
| --- | --- |
| Technology; : | FDM/FFF |
| Build Size : | 320 x 320 x 420 mm |
| Print Resolution : | 100µm To 300µm |
| Nozzle Diameters : | 0.4 mm |
| Nozzle Count : | 1 |
| Max. Nozzle Temp : | 250 ℃ |
| Max. Print Bed Temp : | 110 ℃ |
| Printing Materials : | PLA, ABS, PETG, HIPS, Wood |
| Filament Dia : | 1.75 mm |
| XY-axis Precision : | 0.11mm |
| Z-axis Precision : | 0.0025mm |
| Max Print Speed : | 110 mm/s |
| Auto Levelling : | Yes |
| Print Bed Removeable : | Yes |
| Supported files : | STL, OBJ, JPG |
| Camera : | No |
| Connectivity : | SD card, Wifi (optional |
| Machine size : | 508 x 616 x 631 mm |
| Machine weight : | 11Kg |
Geeetech

3D Printer

11.70 KG

Type D