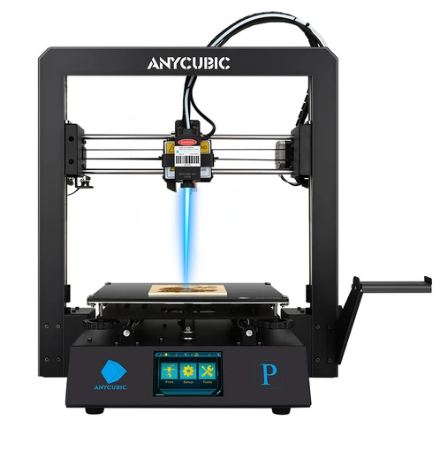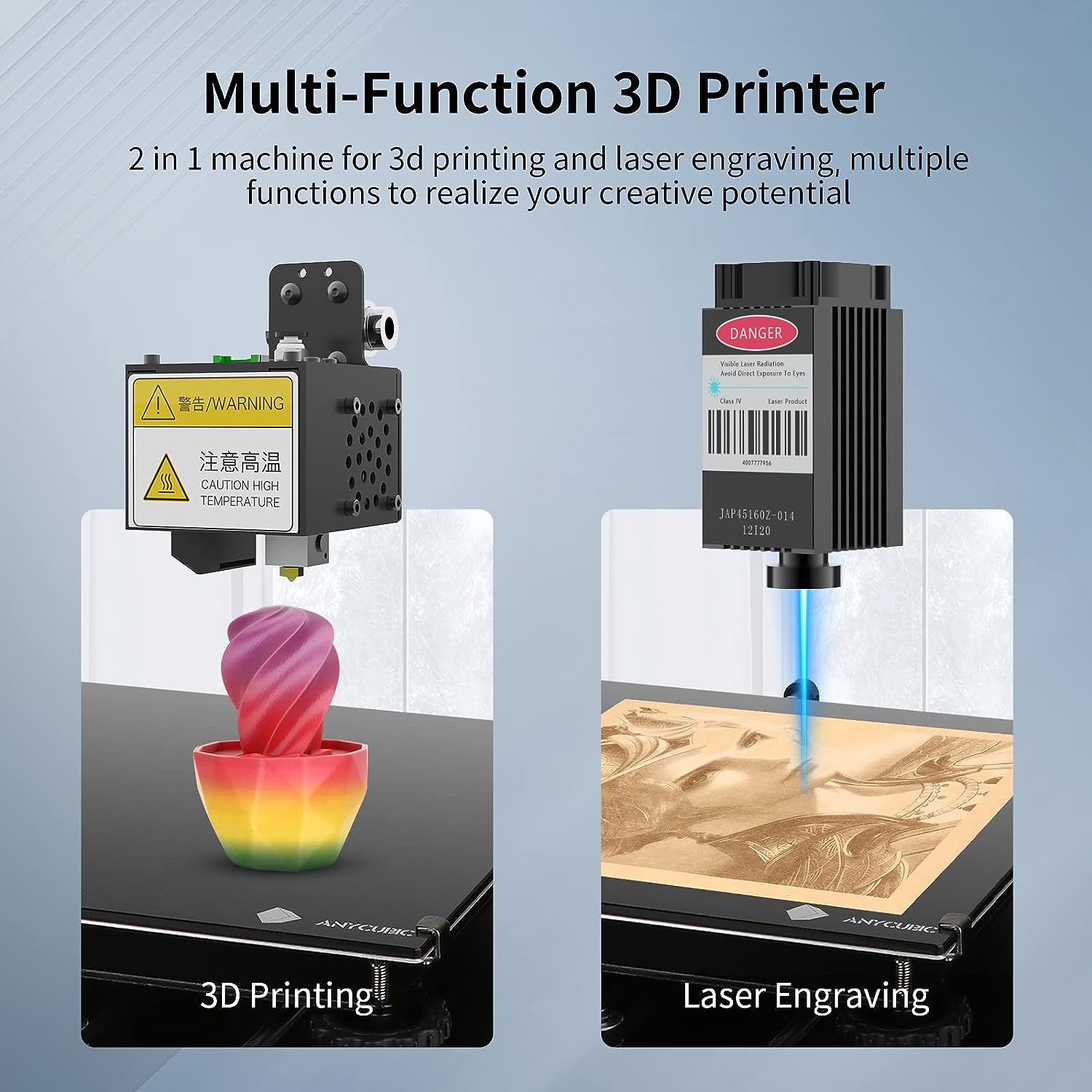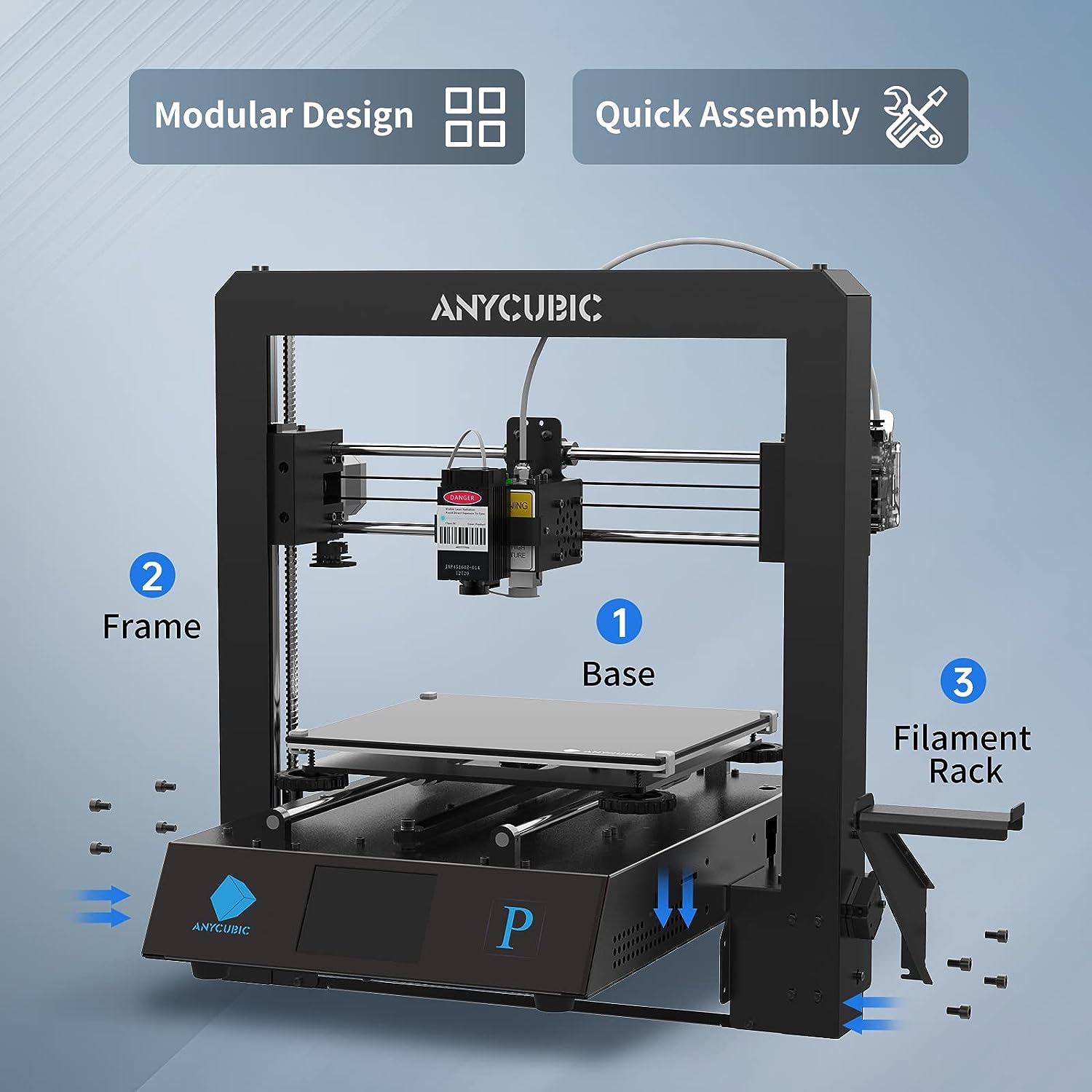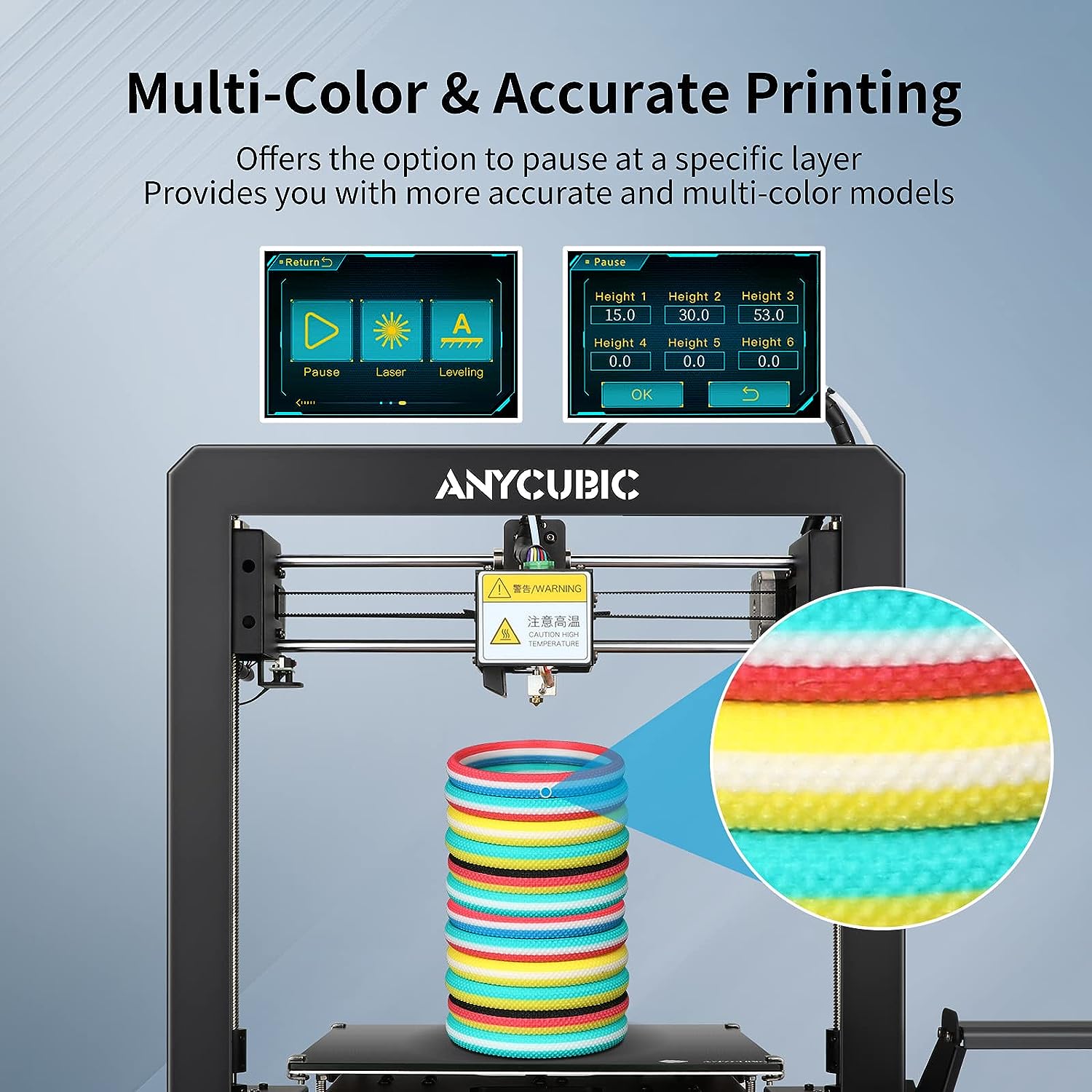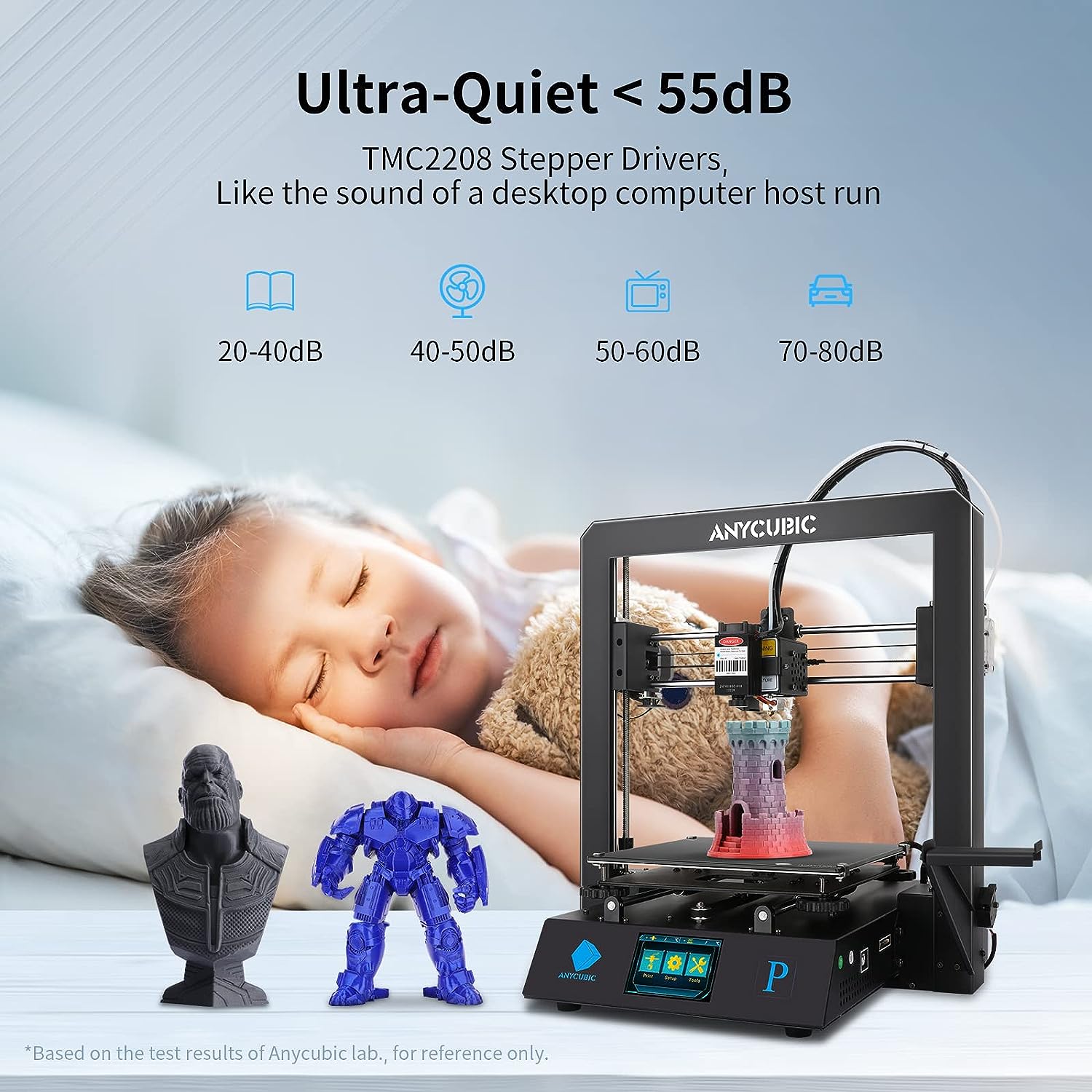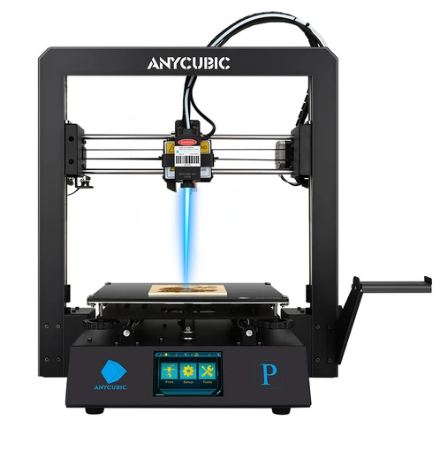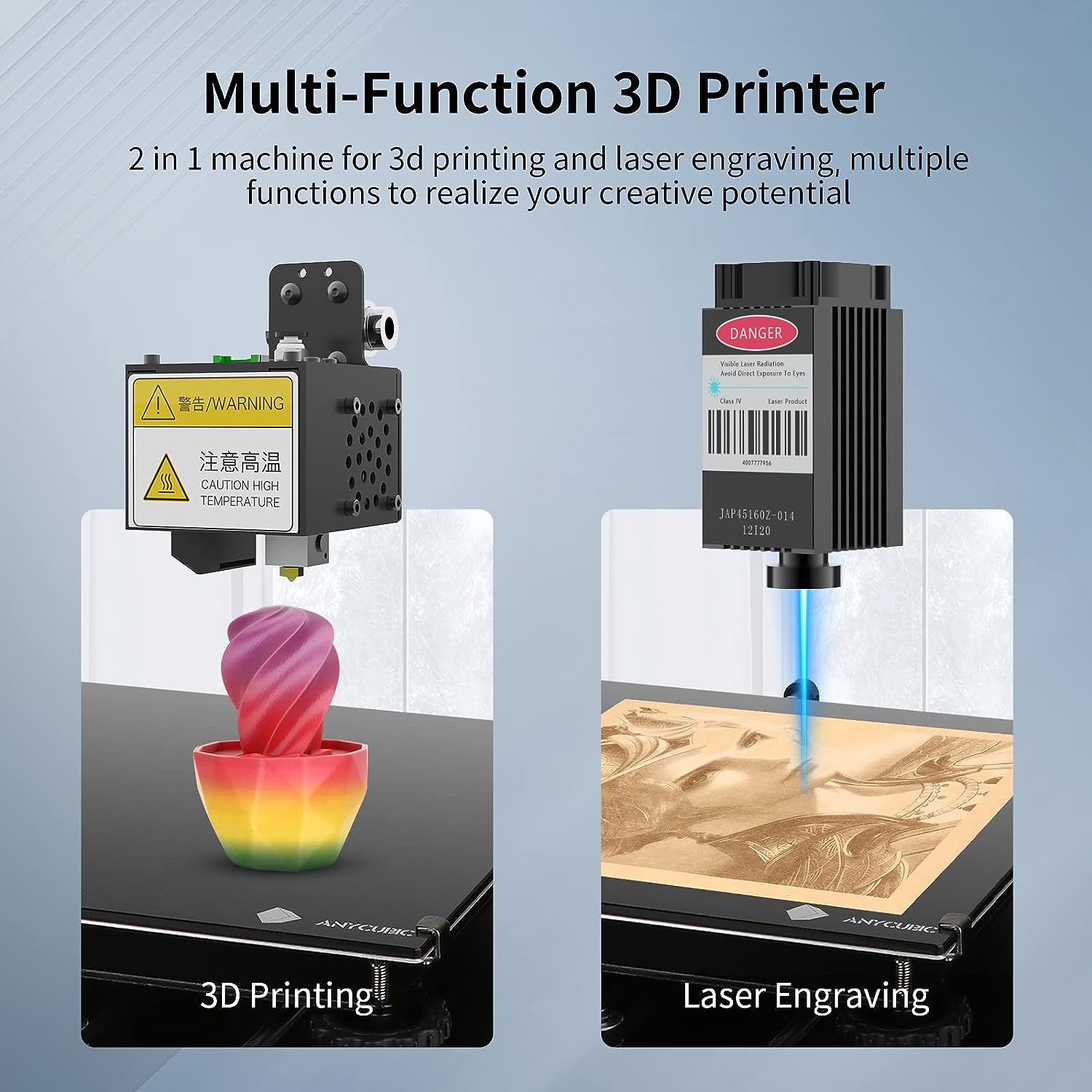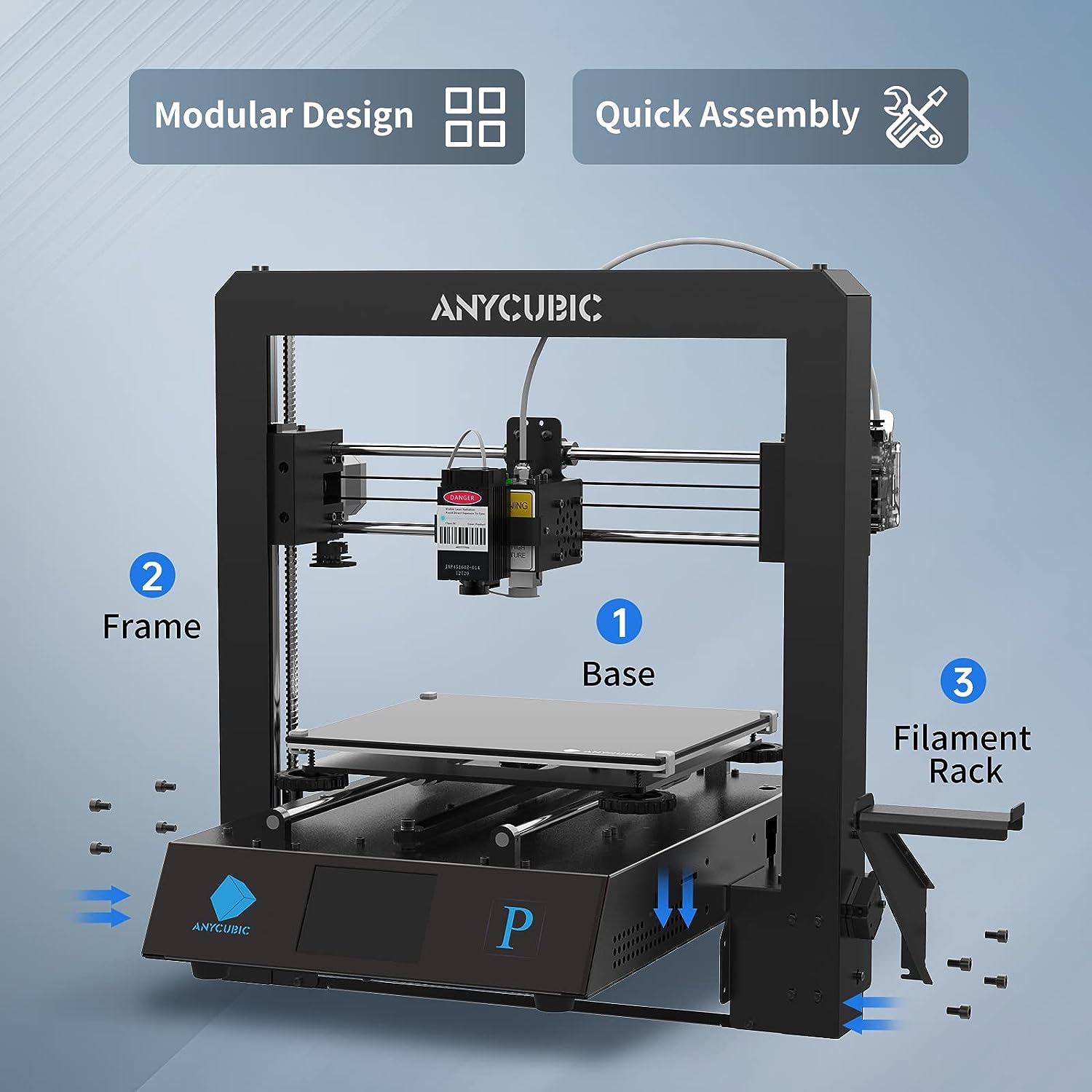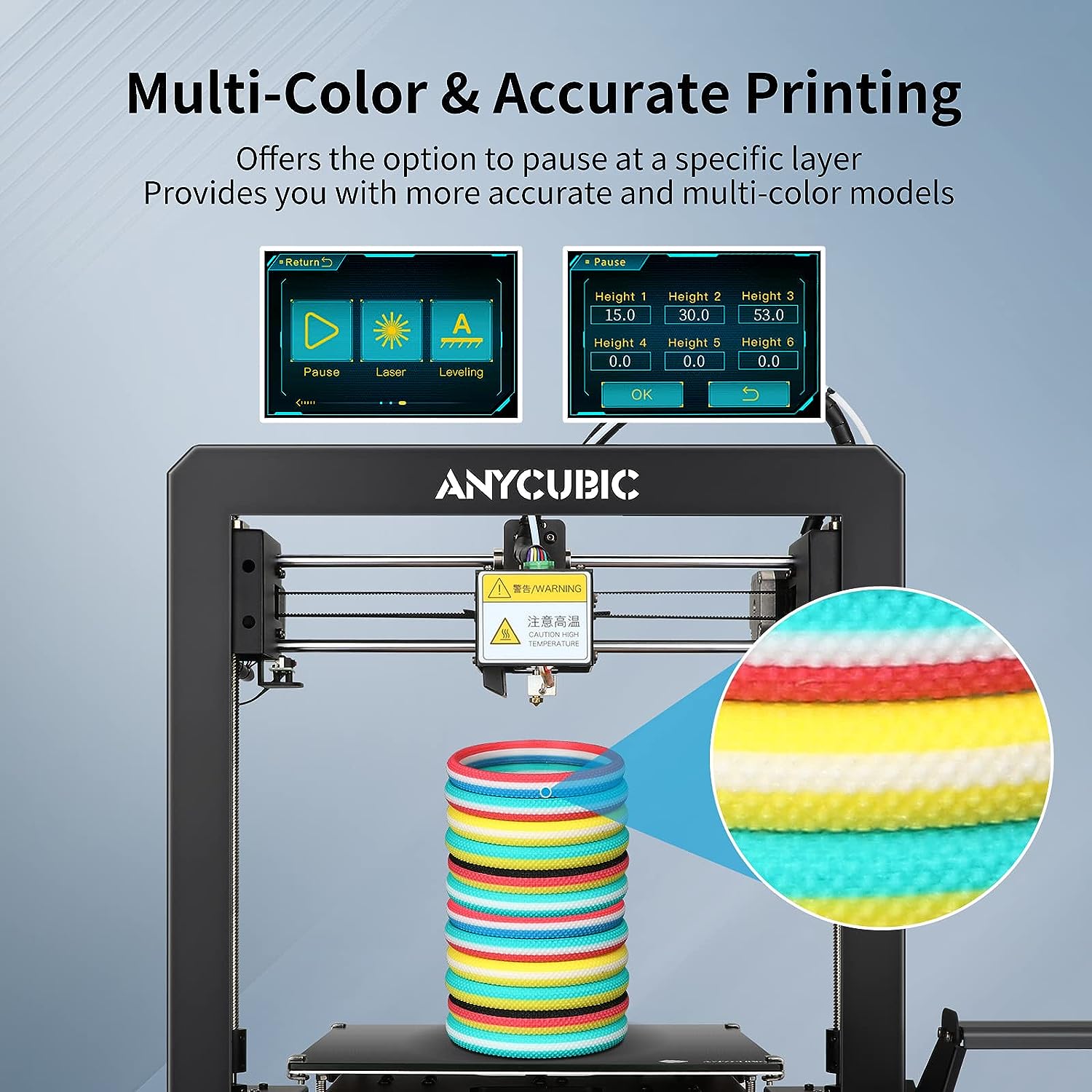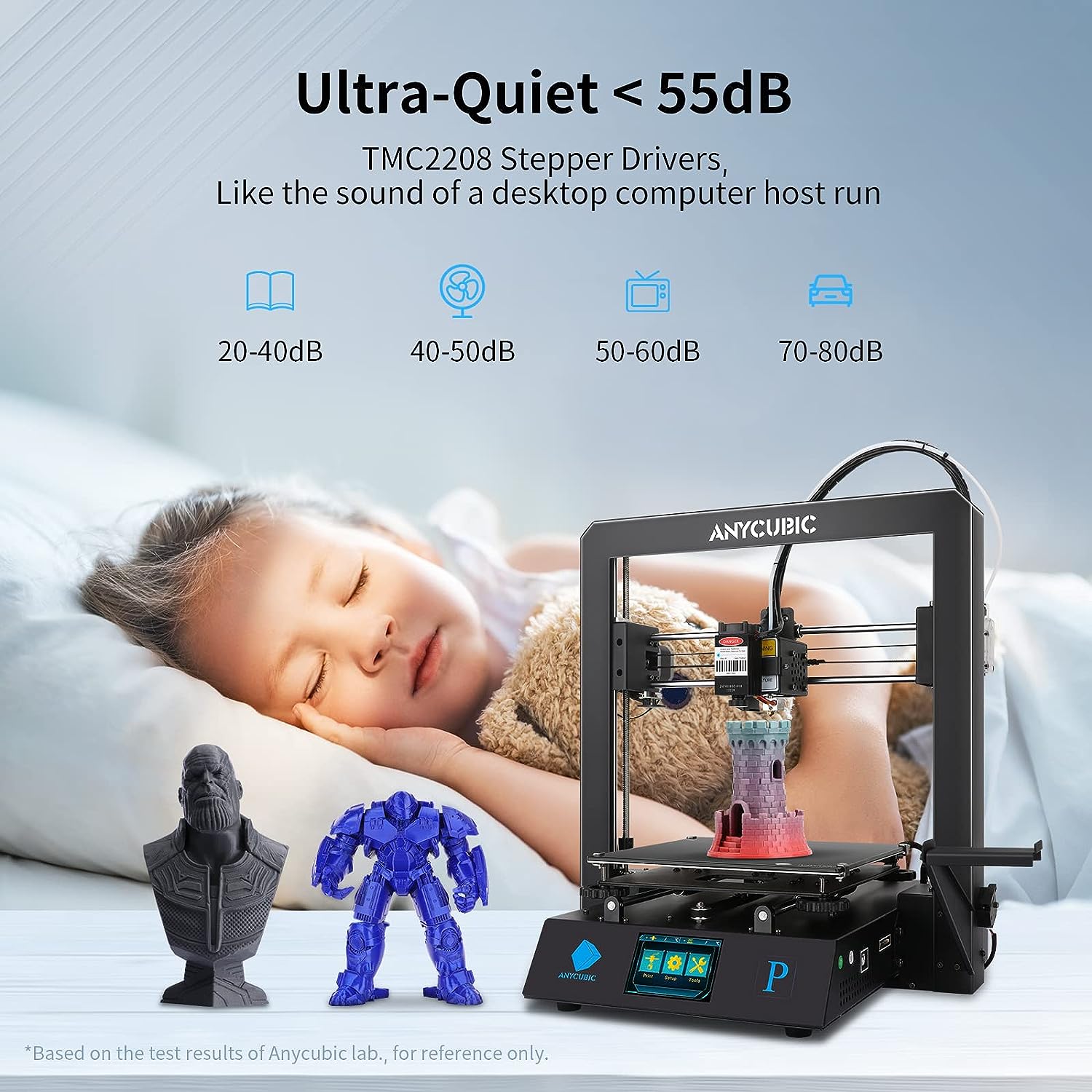 Anycubic Mega Pro
24,499
Taxes Included | Free Shipping
Optimized extrusion torque and path orientation. Compatible with flexible filaments like TPU. Modular design, assembly can be as easy in just a few minutes. Offer the option to pause at a specific layer, print with different colors on a single nozzle.
2 in 1 machine for 3d printing and laser engraving. Multiple functions to realize your creative potential.
---
This Product is Out Of Stock......
---
Printing Technology: FDM (Fused Deposition Modeling)
Build Volume: 210×210×205 mm³
Layer Resolution: 0.05-0.3 mm; Travel Speed: 100mm/s
Positioning Accuracy: X/Y- 0.0125mm;Z- 0.002mm
Extruder Quantity: Single; Nozzle Diameter: 0.4 mm
Print Speed: 20~100mm/s (suggested 60mm/s)
Supported Materials: PLA, TPU, etc
Ambient Operating Temperature: 8°C - 40°C
Operational Extruder Temperature: max 260°C
Input Formats: .STL, .OBJ,.DAE, .AMF
Connectivity: SD Card; USB cable(expert users only)
Filament Sensor: Yes; Input Rating: 110V-220V AC, 50/60Hz
Printer Dimensions: 405X410X453mm³; Net Weight:~15kg;
| | |
| --- | --- |
| Printing Technology : | FDM (Fused Deposition Modeling) |
| Build Volume : | 210×210×205 mm³ |
| Layer Resolution : | 0.05-0.3 mm; Travel Speed |
| Positioning Accuracy : | X/Y- 0.0125mm;Z- 0.002mm |
| Extruder Quantity : | Single; Nozzle Diameter |
| Print Speed : | 20~100mm/s (suggested 60mm/s) |
| Supported Materials : | PLA, TPU, etc |
| Ambient Operating Temperature : | 8°C - 40°C |
| Operational Extruder Temperature : | max 260°C |
| Input Formats : | .STL, .OBJ,.DAE, .AMF |
| Connectivity : | SD Card; USB cable(expert users only) |
| Filament Sensor : | Yes; Input Rating |
| Printer Dimensions : | 405X410X453mm³; Net Weight |
| Image Format : | Engraving Size |
| Engraving Mode : | Bitmap; Rated Power |
| Pixel Size : | 0.05-0.4mm (suggested 0.1mm) |
Anycubic

3D Printer

15.00 KG

Black