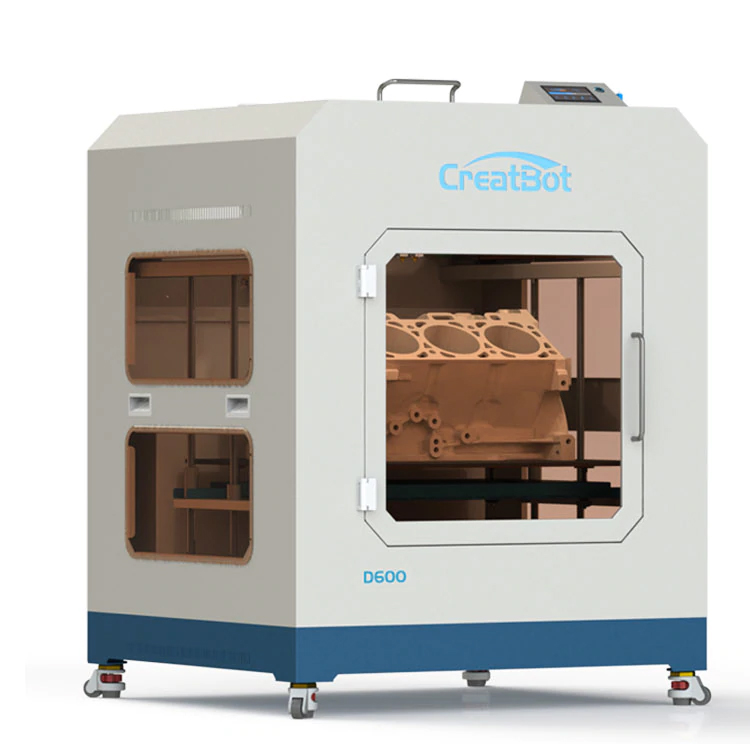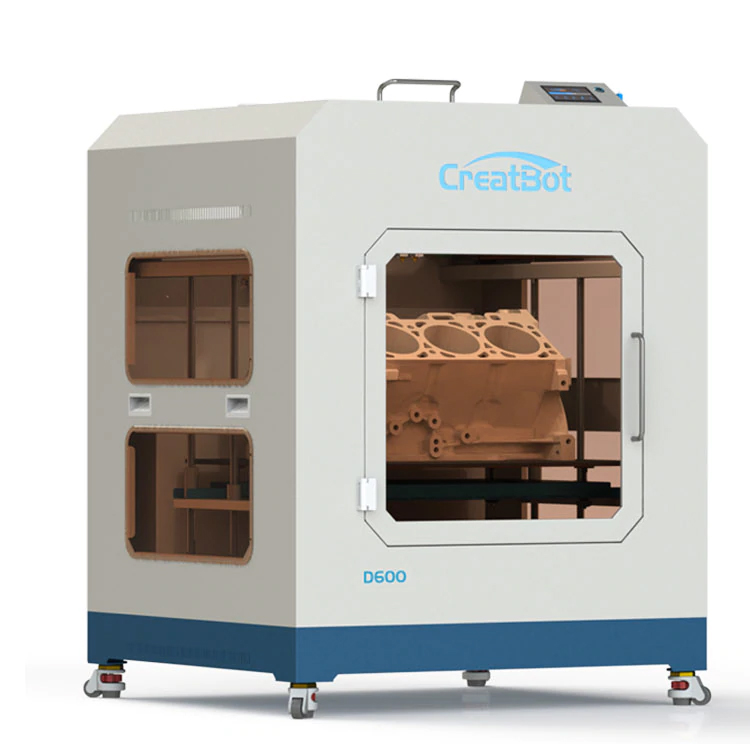 CreatBot D600 Pro
1,612,078
Taxes Included | Free Shipping
3D print with the CreatBot D600 Pro very large and complex parts and objects. The D600 Pro is an industrial high temperature 3D printer with a very high manufacturing quality and enormously large heated installation space (60x60x60 cm). Use it to produce high-quality and sophisticated components additive.
---
This Product is Out Of Stock......
---
The all-metal steel frame provides high and continuous stability for 3D printing. In addition, it considerably extends the product life cycle of the 3D printer. The optimization and cooperation of the overall structure ensures sustainable and efficient operation. In the meantime, the first series of CreatBot 3D printers has been working continuously and reliably for more than 5 years and more than 8000 hours.
The CreatBot D600 Pro is a true industrial 3D printer. 3D print with it extremely large objects and components of up to 600*600*600 mm. Its installation space is 30 times larger than any other ordinary 3D printer in today's mass market.
The fully enclosed building chamber keeps all environmental influences away from your 3D prints. This minimizes warping and keeps moisture out. So you can 3D print without worries. Furthermore, the closed design reduces noise and keeps the building temperature constant.
Control the CreatBot D600 Pro and automatically level its building platform. Over 25 measuring points, the BL sensor measures the distance between the building platform and the extruder unit. It stores the individual distances at the different points of the platform. Based on this information, this 3D printer automatically compensates for any unevenness.
| | |
| --- | --- |
| Usable Filament Diameter : | 1,75 mm |
| Nozzle Temperatur Max : | 420 °C |
| Open Filament System : | Yes |
| Extruder Typ : | direct drive |
| Printing Speed Max : | 120 mm/s (depends on material) |
| Build Area : | 600 mm x 600 mm x 600 mm |
| Dual Build Area : | 600 mm x 600 mm x 600 mm |
| Heated Build Plate : | Yes |
CreatBot

3D Printer

White