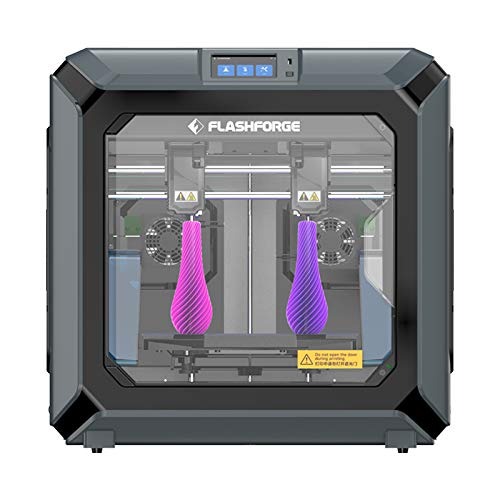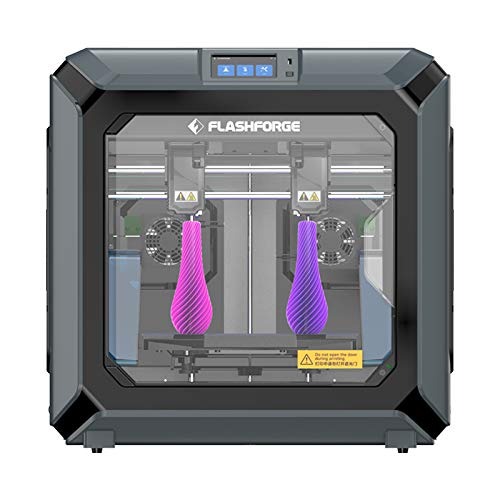 CREATOR 3 PRO
199,999
Taxes Included | Free Shipping
Flashforge Creator 3 Pro - Highly Effective and Professional 3D Printing Equipment. Creator 3 Pro realizes further optimization of the extruder structure and printing motion control. It adopts new-type extruders, optimizes the extruder blowing structure and heating assembly, configures the second-generation upgraded leveling sensors, changes the position of extruder sensors, and greatly improves the temperature rise speed of the platform, which enables better printing quality and more efficient printing services.
---
This Product is Out Of Stock......
---
New Extruder Structure and Heating Assembly Optimization
Dual-fan Configuration:_ Controllable wind speed for better printing quality of engineering filaments
New Heating Assembly Optimization:_ Integral detachable nozzle and heating assembly with easy maintenance and more convenient operation.
New Extruder Sensor Upgrade Adjustment:_ It improves the success rate of leveling and makes the printing positioning more accurate. The heating speed of the platform is increased by 5 times. It takes only 3 minutes to heat up the build plate to 110℃.
| | |
| --- | --- |
| Extruder Number : | 2 Independent Extruders |
| Nozzle Diameter : | 0.4mm (0.6/0.8mm) |
| Maximum Extruder Temperature : | 320℃ |
| Maximum Set Temp. of Platform : | 120 ℃ |
| Print Speed : | 10-150mm/s |
| Support Filament : | PLA / ABS / PA / PC / PVA / HIPS / PETG / Wood / ASA / PACF |
| Print Resolution : | ±0.2 mm |
| Touch Screen : | 4.3-inch |
| Printing Technology : | FFF (Fused Filament Fabrication) |
| Build Volume : | 300 x 250 x 200mm |
| Support Filament : | PLA / ABS / PA / PC / PVA / HIPS / PETG / Wood / ASA / PACF |
| Connectivity : | USB/Wi-Fi/Ethernet |
| Extruder Type : | IDEX (Independent dual extruders) |
Flashforge

3D Printer

Type D