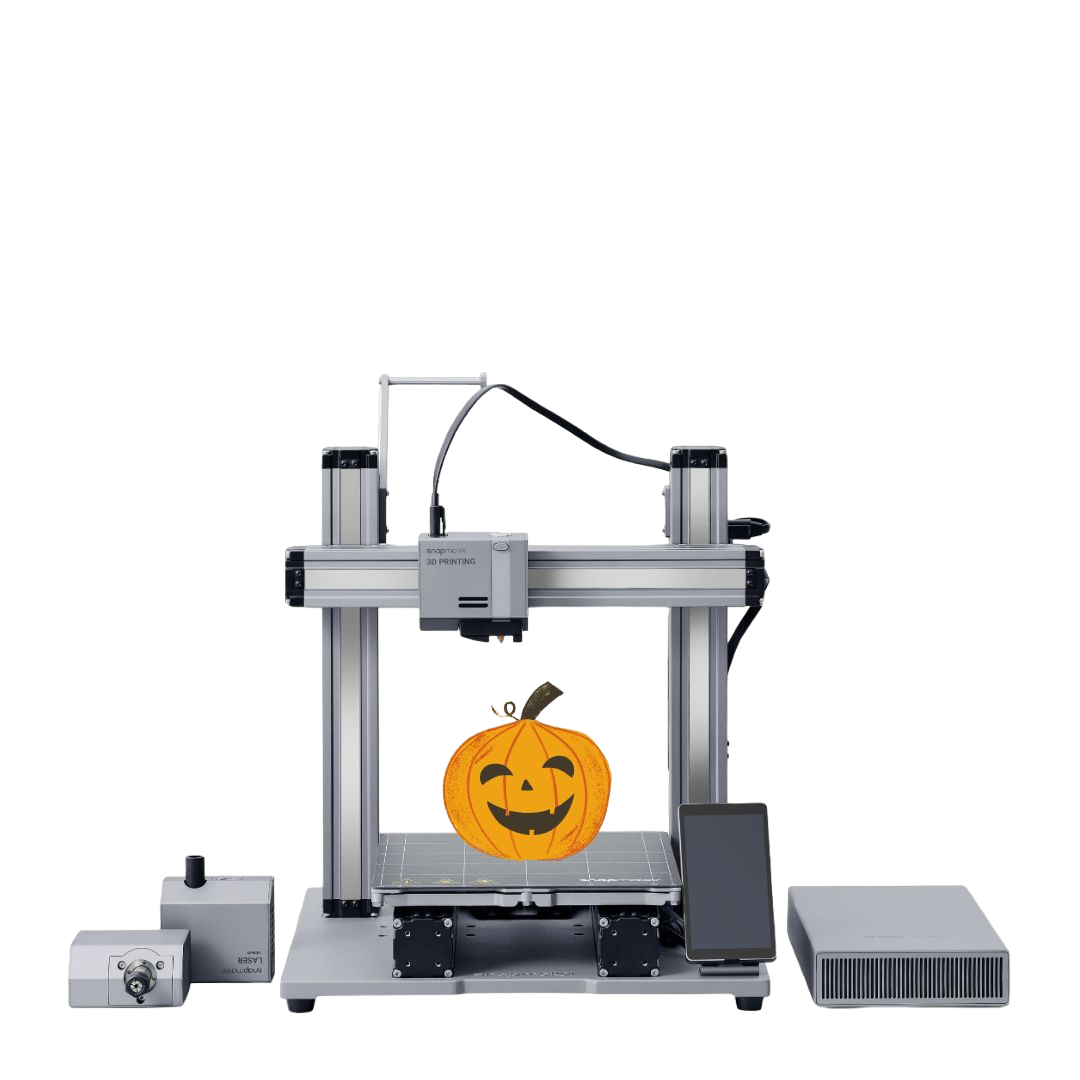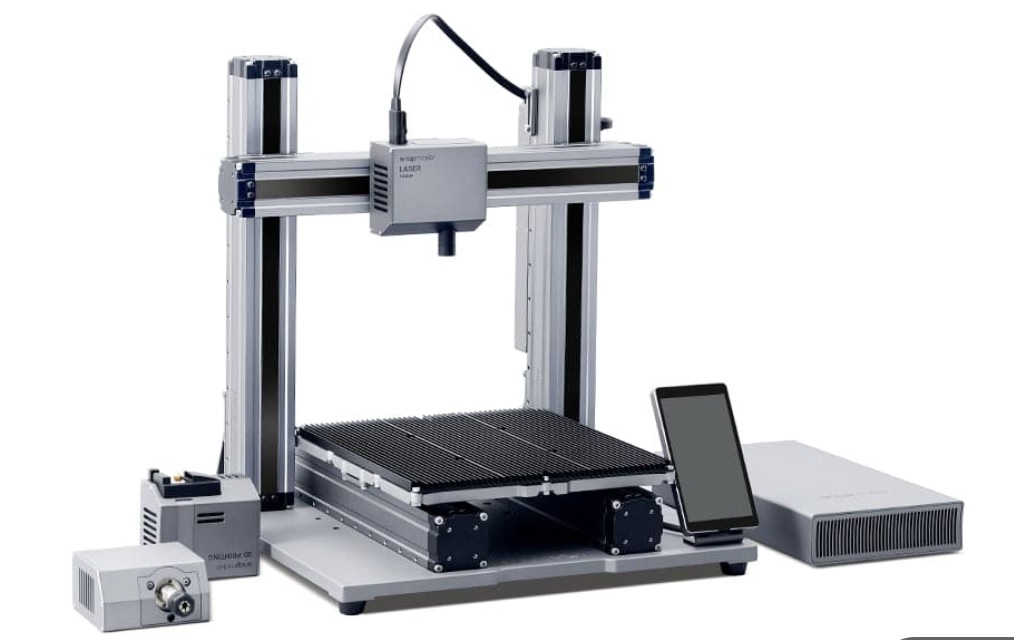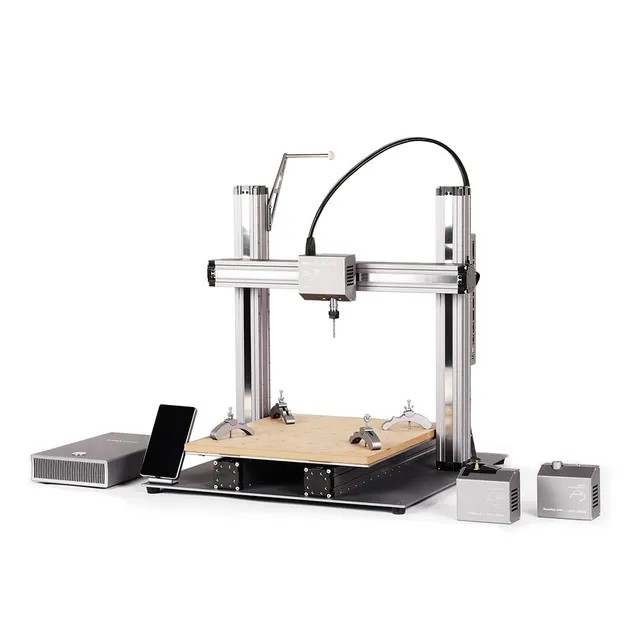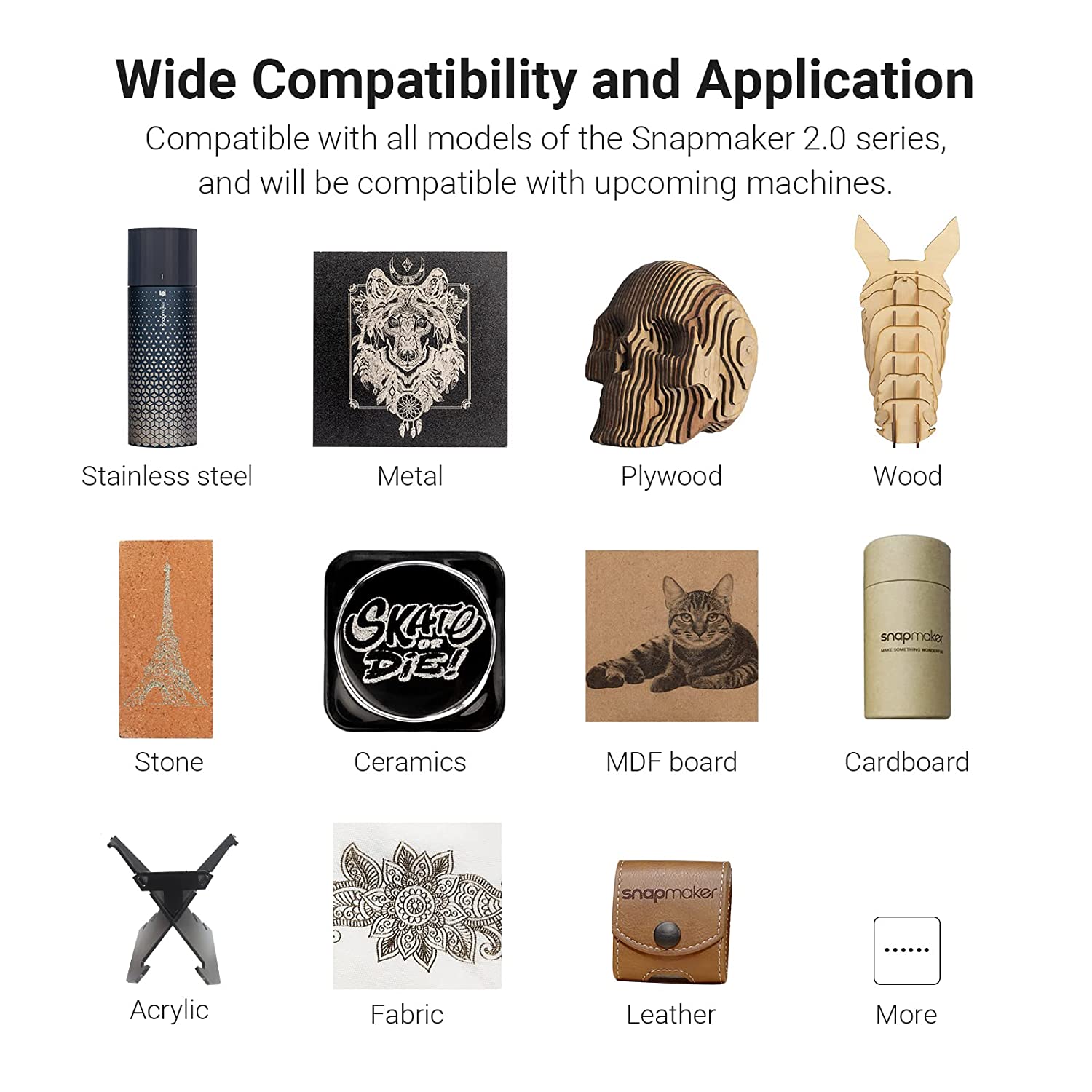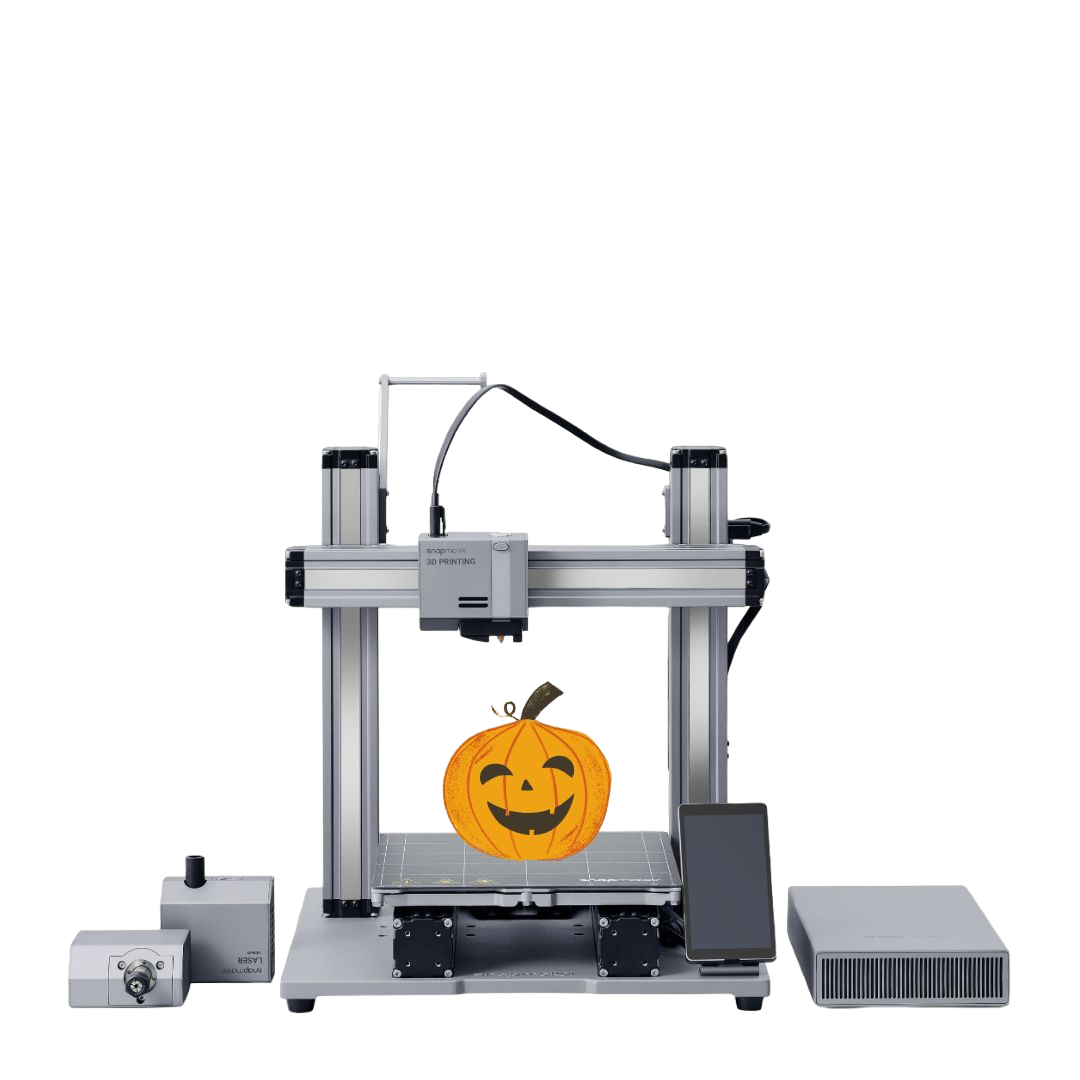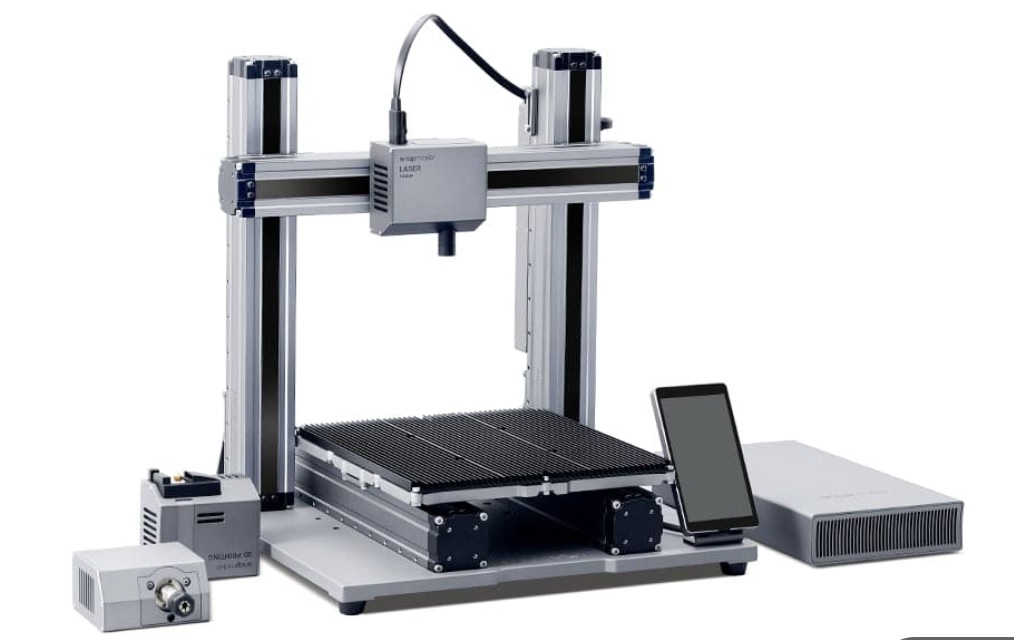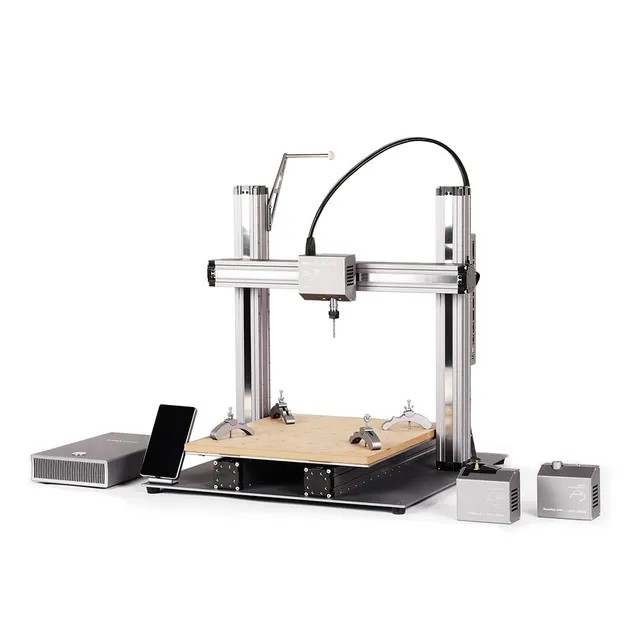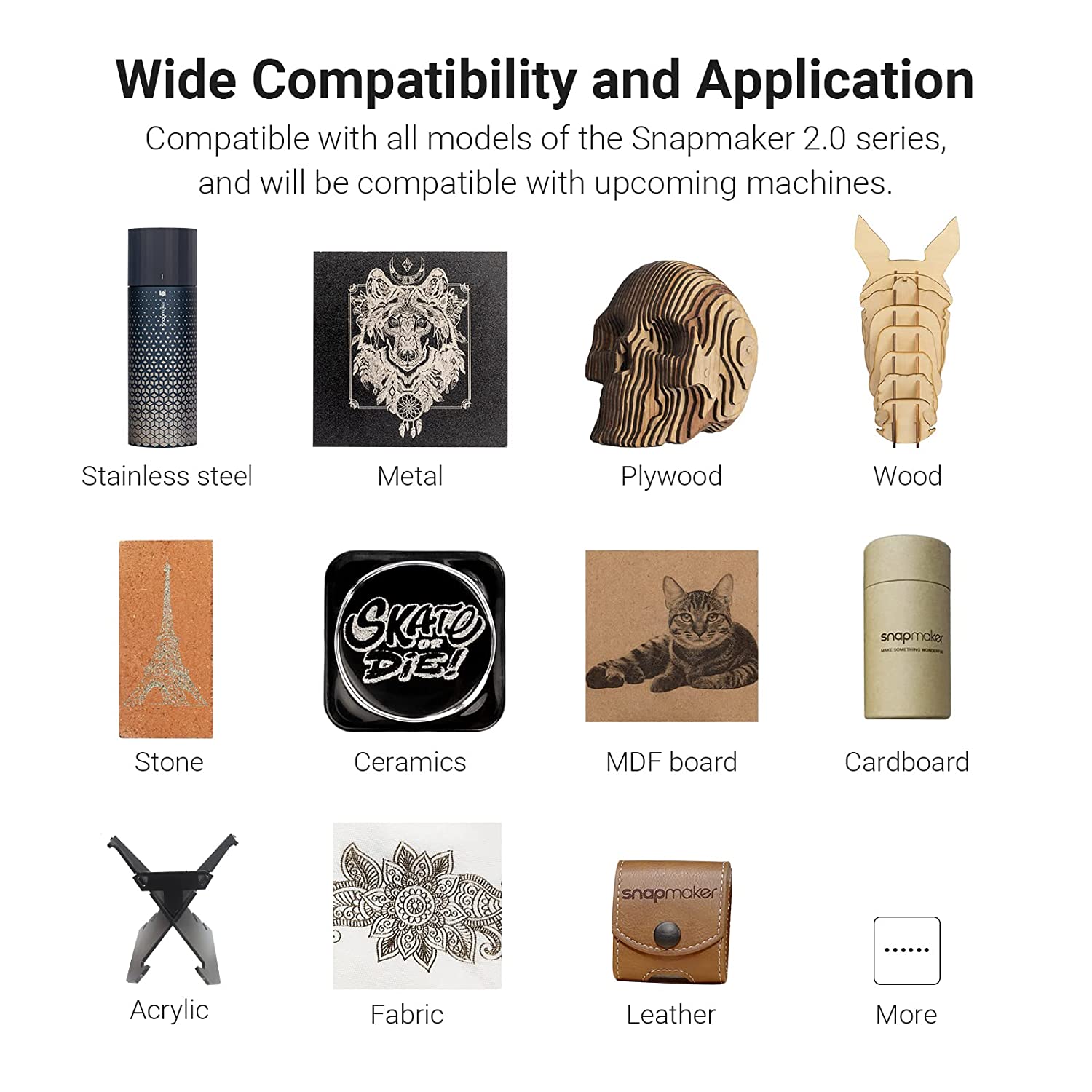 Snapmaker 2.0 A250T
150,000
Taxes Included | Free Shipping
All-in-One 3D printer, CNC carver, and laser engraver
3D Printing (230 × 250 × 235 mm) - PLA, ABS, PETG, TPU, wood filled PLA, etc
Laser Engraving and Cutting (230 × 250 mm) - Wood, leather, plastic, fabric, paper, non-transparent acrylic, etc
CNC Carving (230 × 250 × 180 mm) - Wood, acrylic, PCB, carbon fiber sheet, jade, etc
Auto-leveling and calibration
Modular and easy to assemble
User-friendly touchscreen interface
Compatibility with multiple materials
---
This Product is Out Of Stock......
---
Large Work Area: A250T offers a large work area of 230 × 250 × 235 mm, where you can make large prototypes, or multiple smaller objects in one go.
Ease of Use: Custom 3-in-1 Software: Snapmaker Luban is tailor-made for your Snapmaker machines. One single and powerful software for all your tasks. The software from version 4.0 on comes with various user manuals and tutorial videos for you to start quickly. And with a plugin system and API, Snapmaker Luban even enables you to develop new features for your customized modules.
Power Loss Recovery: You don't have to worry about power outages anymore. A250T can automatically detect power loss, and then resumes exactly where it left off. You can recover any project and get perfect results all the time.
5-inch Touchscreen: A250T comes with an intelligent touchscreen that simplifies the workflow of your daily projects, letting you manage the most-used tasks directly from the touchscreen. Similar to a smartphone, this 5-inch (720 × 1280 pixels) movable touchscreen is equipped with a Quad-Core A7 CPU @1.1GHz, running under Android OS., providing a smooth and effortless user experience.
Wi-Fi Connectivity: With the Wi-Fi feature and the USB port, you can connect your machine to any configuration for your convenience. You can upload designs via Wi-Fi or USB flash drive and print with the touch of a button. In addition, you can update the firmware over Wi-Fi directly.
Easy To Assemble: If you build a thing, you know a thing. Assembling a working 3D printer sounds like a tough task, let alone assembling a laser cutter or a CNC router. Yet, we're super confident that you'll enjoy the process of assembling your own A250T, and find it simpler than you've ever thought.
Auto Leveling: To make bed leveling less tricky, we developed Auto Leveling. An induction sensor can probe the bed in a grid and apply mesh-based compensation that ensures you print on a level bed every time, all without complicated operations by yourself.
| | |
| --- | --- |
| Machine Dimensions (W x D x H) : | 405 × 424 × 490 mm |
| Package Dimensions (W × D × H) : | 554× 554 × 312 mm (A250T) |
| Package Weight : | 24.0kg |
| : | |
| 3D Printing work area : | 230 × 250 × 235 mm |
| Maximum bed temperature : | 100℃ |
| Layer Resolution : | 50–300 microns |
| Nozzle Diameter : | 0.4 mm |
| Max Nozzle Temperature : | 275°C |
| Laser Engraving and Cutting work area : | 230 × 250 mm |
| Camera : | Built-in camera |
| Laser Power : | 1600 mW |
| Wavelength : | 450 nm |
| Safety Class : | Class 4 |
| CNC Carving work area : | 230 × 250 × 180 mm |
| Shank Diameter : | 0.5–6.35 mm |
| Spindle Speed : | 6,000–12,000 RPM |
| Supported Materials : | Wood, acrylic, PCB, carbon fiber sheet, jade, and more being tested |
Snapmaker

3D Printer

28.00 KG

Type D