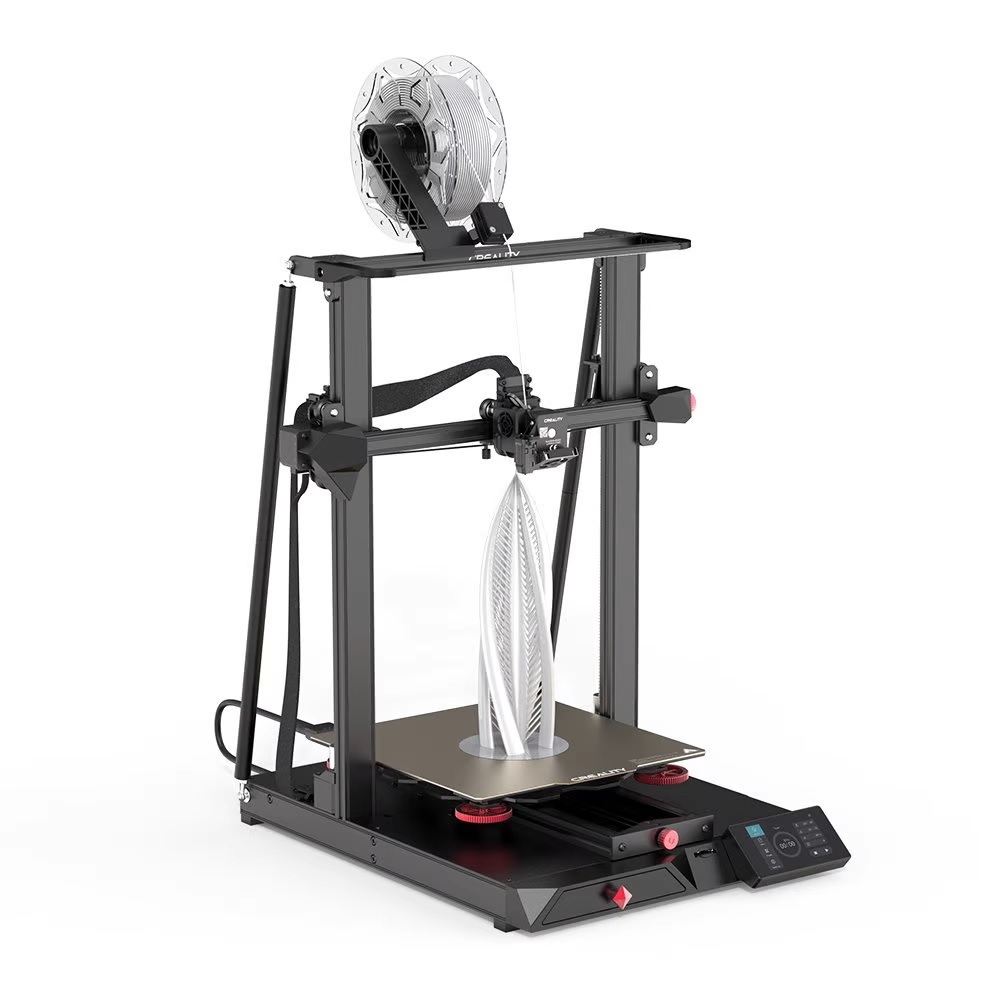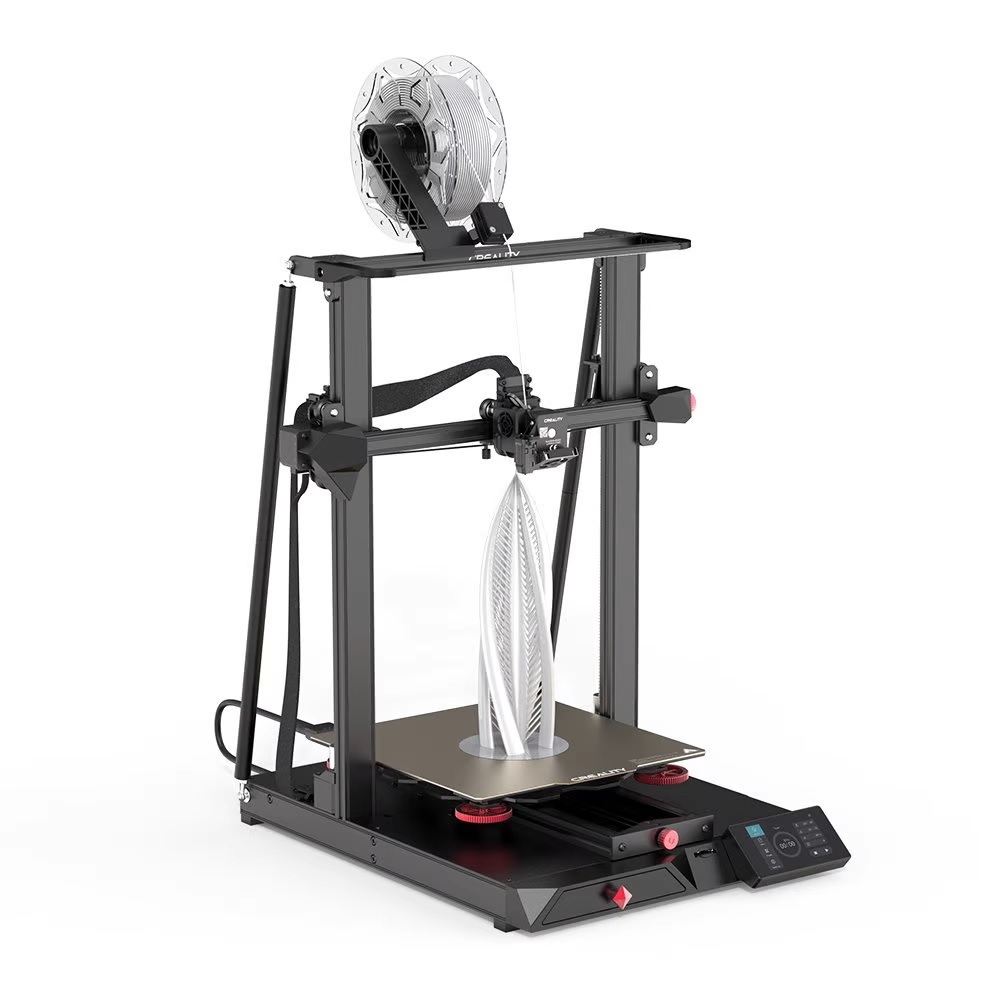 CR-10 Smart Pro
63,999
Taxes Included | Free Shipping
Creality CR-10 Smart Pro, Intelligent Control Enjoyable Printing, Full Metal Dual Gear Direct Extruder, AI Could Control, Empower Creative Freedom. Infinite wisdom let the world see your creativity. App Controls Integrate Intelligence and Pleasure, Build in Wi-Fi, Bluetooth & RJ45 Creality Cloud APP allows you to manage efficiently anytime, anywhere, remote control, fun printing, Massive models, Cloud slicing, One button print.
---
---
1. Multi-mode Networking, Print with Joy - Wi-Fi/Bluetooth/RJ45 are accessible. Connect to Creality Cloud App, abundant models are offered to download. One click to slice, to print and to monitor. Enjoy printing with convenience and joy.
2. Double Assurance for Leveling - By adopting both the smart and manual leveling modes, the accuracy is guaranteed, enabling worry-free using experience.
3. AIoT HD Camera for Remote Monitoring - Equipped with AIoT HD camera, you can have a check on the printing model whenever you want, having no restriction on your location or time.
4. Even Fill-in Light, Environmental-Friendliness - The LED light installed at the top of Z-axis with low power consumption is eco-friendly. The even fill-in light enables a clear observation no matter day or night.
5. Full-metal Dual-gear Direct Extruder, Stable Performance - Self-developed "Sprite" direct extruder in modularized design enables high precision printing. Excellent performance is maintained when printing with TPU, PA, carbon fiber and so on.
6. Modularized Structure, Higher Printing Precision - Integrated structure with 7 modules made of aircraft-grade aluminum enables the assembly to be completed in 10 minutes. Gantry together with metal diagonal drawbars, steady enough for high precision outputs.
7. Tabbed UI Interaction, Easy to Use - 4.3-inch HD full-view screen offers brand new UI interaction. Sensitive touch plus OTA upgrade online, enjoy the ease of use.
8. Flexible for Model Taking Out - Printing Platform covered by the Spring Steel PEI Magnetic Sheet has good adhesion to models, ensuring steadiness. The sheet is durable and bendable for easier model taking out.
| | |
| --- | --- |
| Molding Technology : | FDM (Fused Deposition Modeling) |
| Build Volume : | 300 x 300 x 400mm |
| Printer Dimensions : | 578 x 522 x 648mm |
| Packaging Dimensions : | 660 x 575 x 290mm |
| Net Weight : | 13.6kg |
| Package Gross Weight : | 17kg. |
| Slicing Software : | Creality SLicer / Cure |
| Printing Precision : | 0.1mm |
| Nozzle Diameter : | 0.4mm |
| Nozzle Material : | Chromium zirconium copper |
| Extrusion Method : | Direct Drive |
| Heat-bed Temperature : | 100C |
| Nozzle Temperature : | 300C |
| Layer Height : | 0.1mm-0.4mm |
| Print Sheet : | Spring Steel PEI Magnetic Sheet. |
| Rated Power : | 350W |
| Power Requirement : | AC 100 / 240V, DC24V. |
| Supported Materials : | PLA/ TPU/ PETG/ ABS/ Wood high temperature printable PA, carbon fiber. |
| Filament Diameter : | 1.75mm |
| Cloud Platform Support : | Creality Cloud |
| Display : | 4.3-inch HD full viewing angle screen. |
| Camera : | AI Camera. |
| Print Medium : | SD Card/ Wi-fi/ Bluetooth/ RJ45. |
| Support Languages : | English, Chinese, German, French, Italian, Portuguese, Russian, & Turkish. |