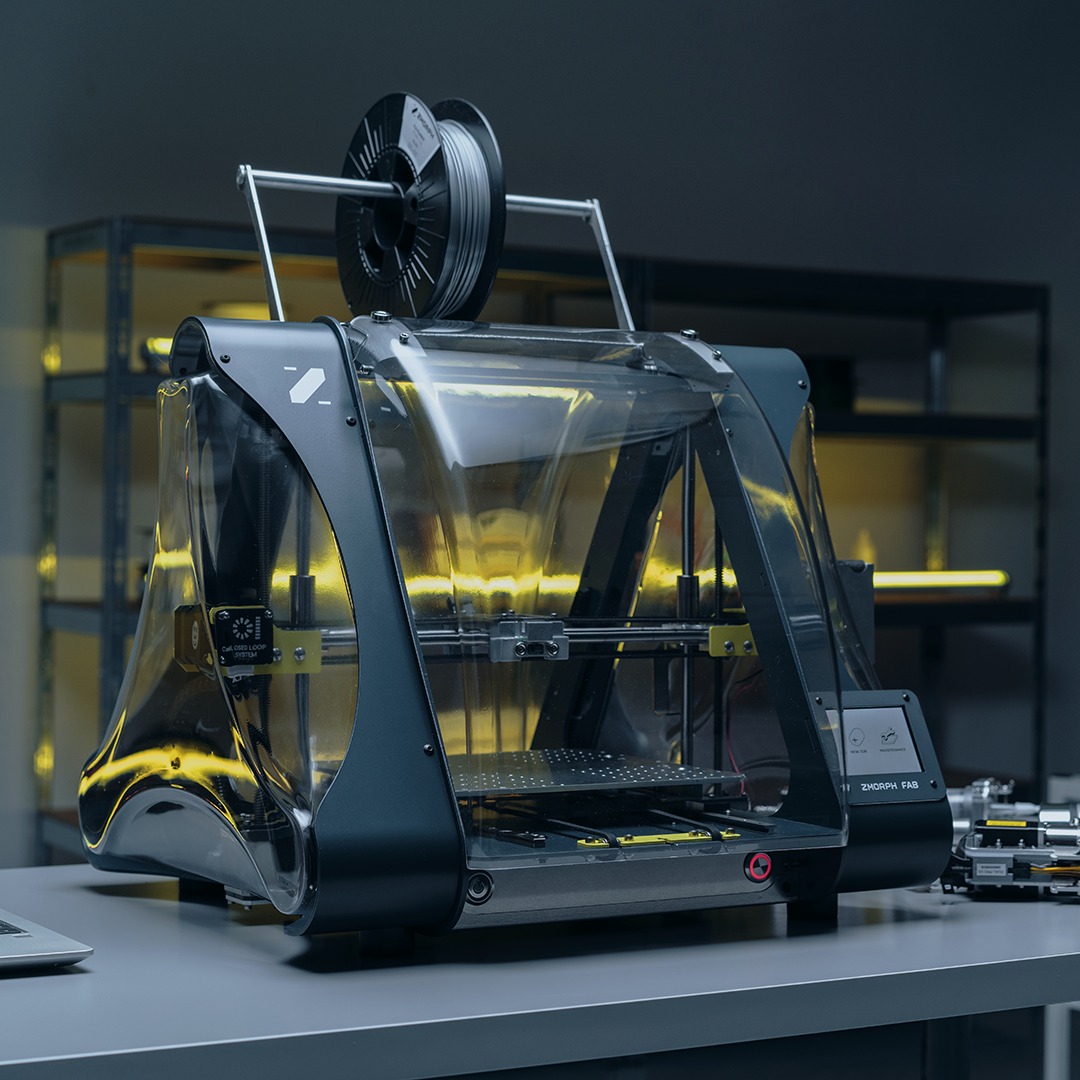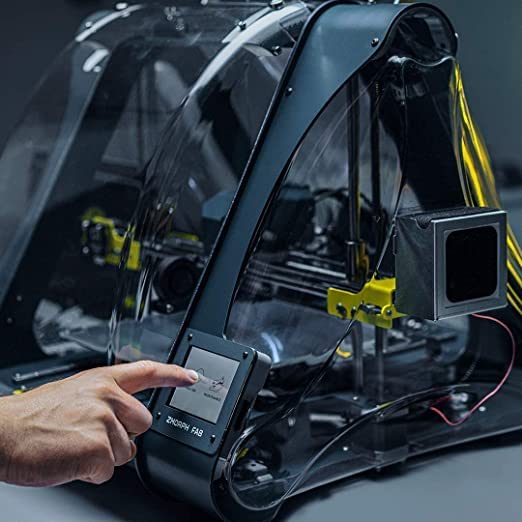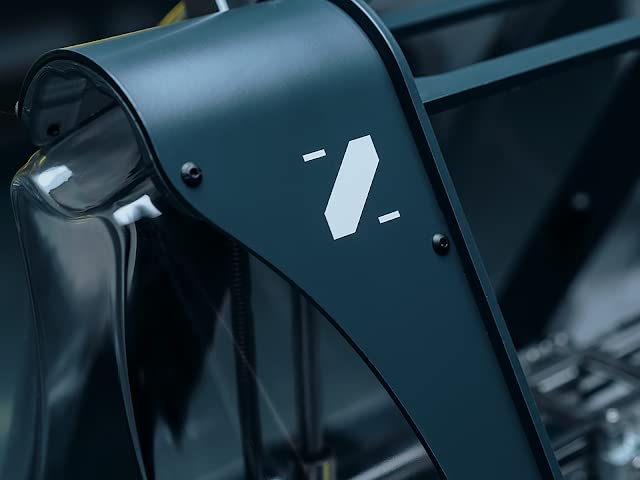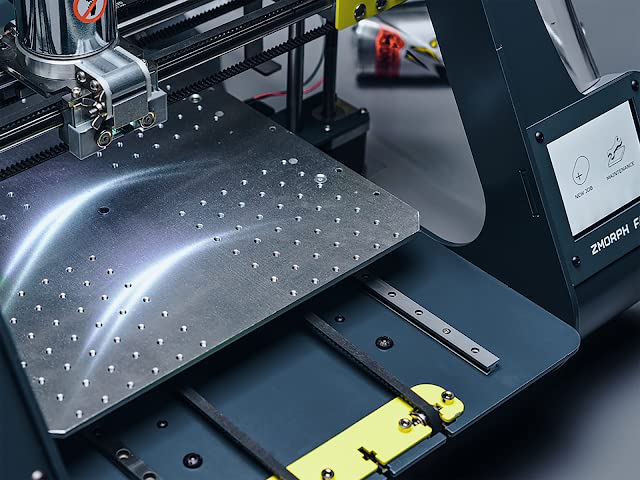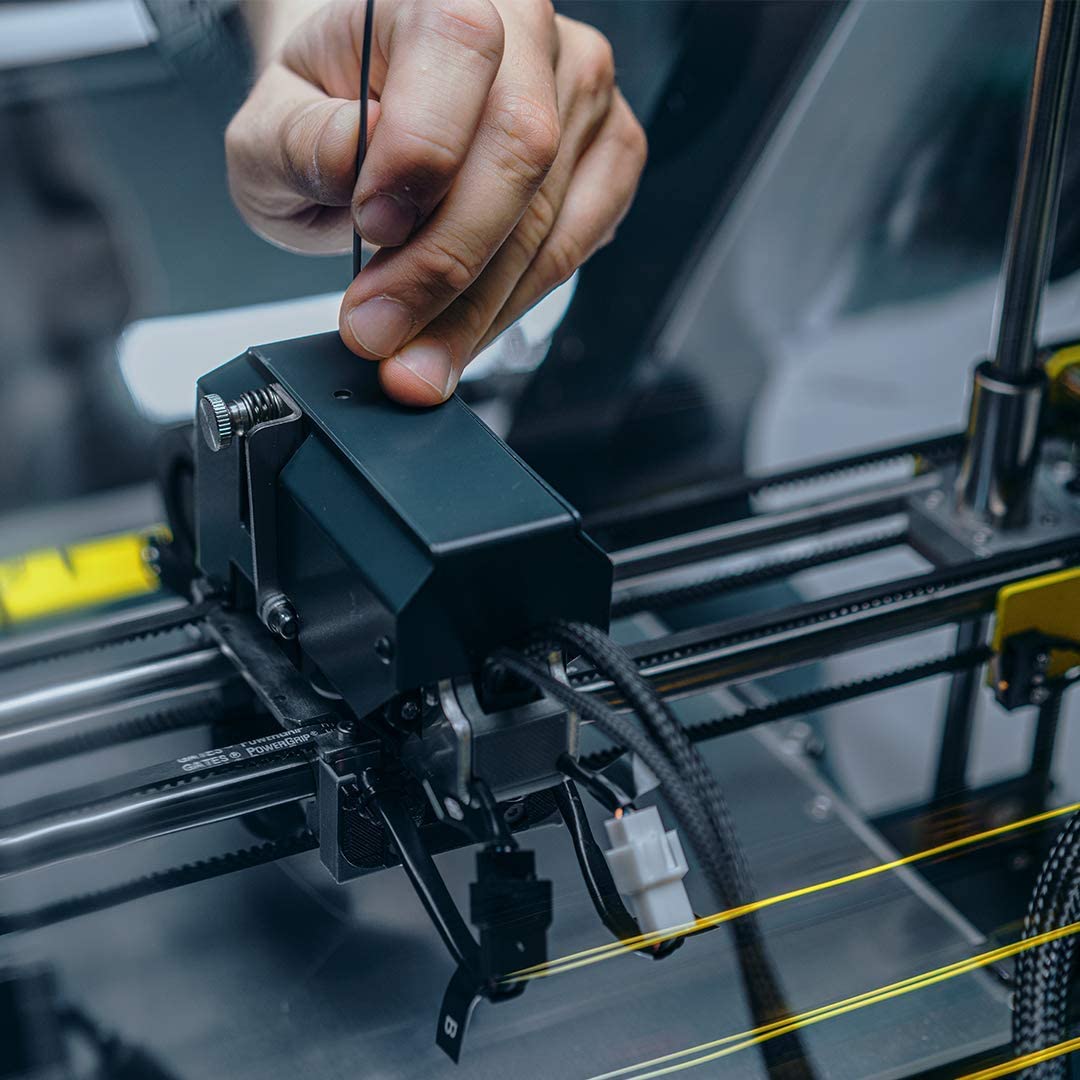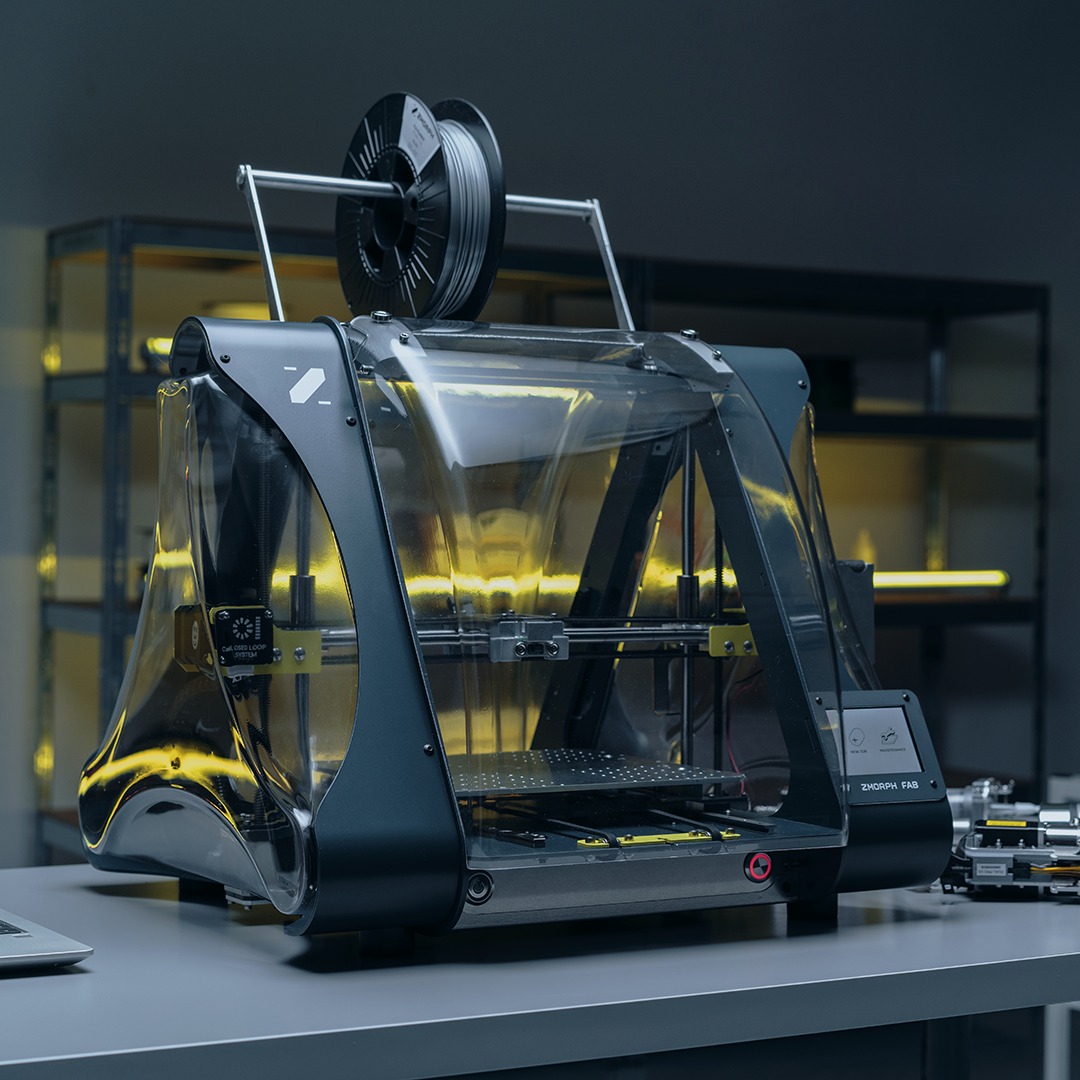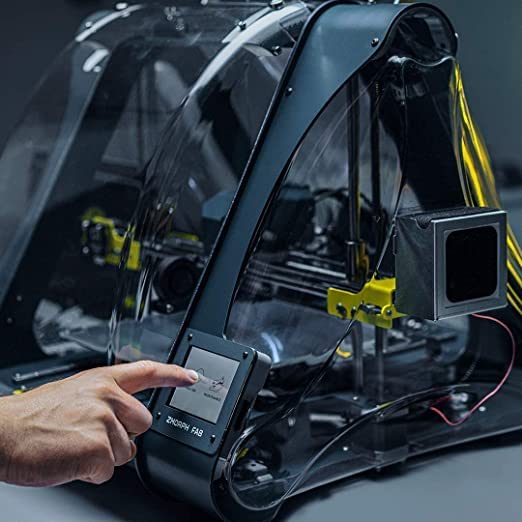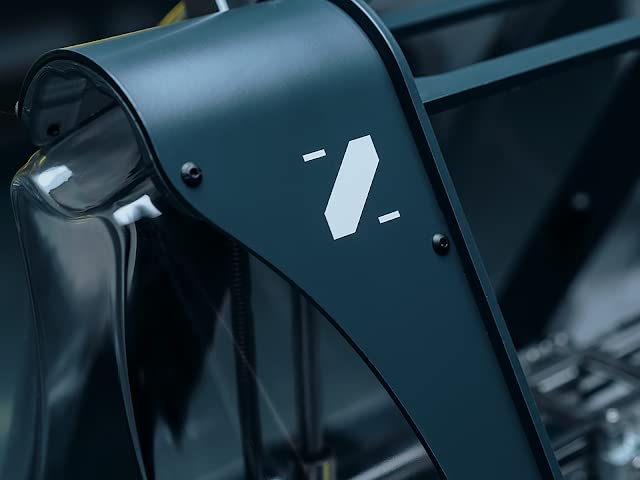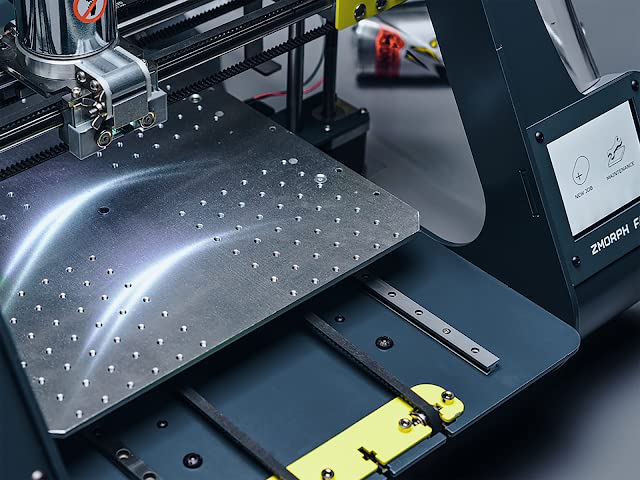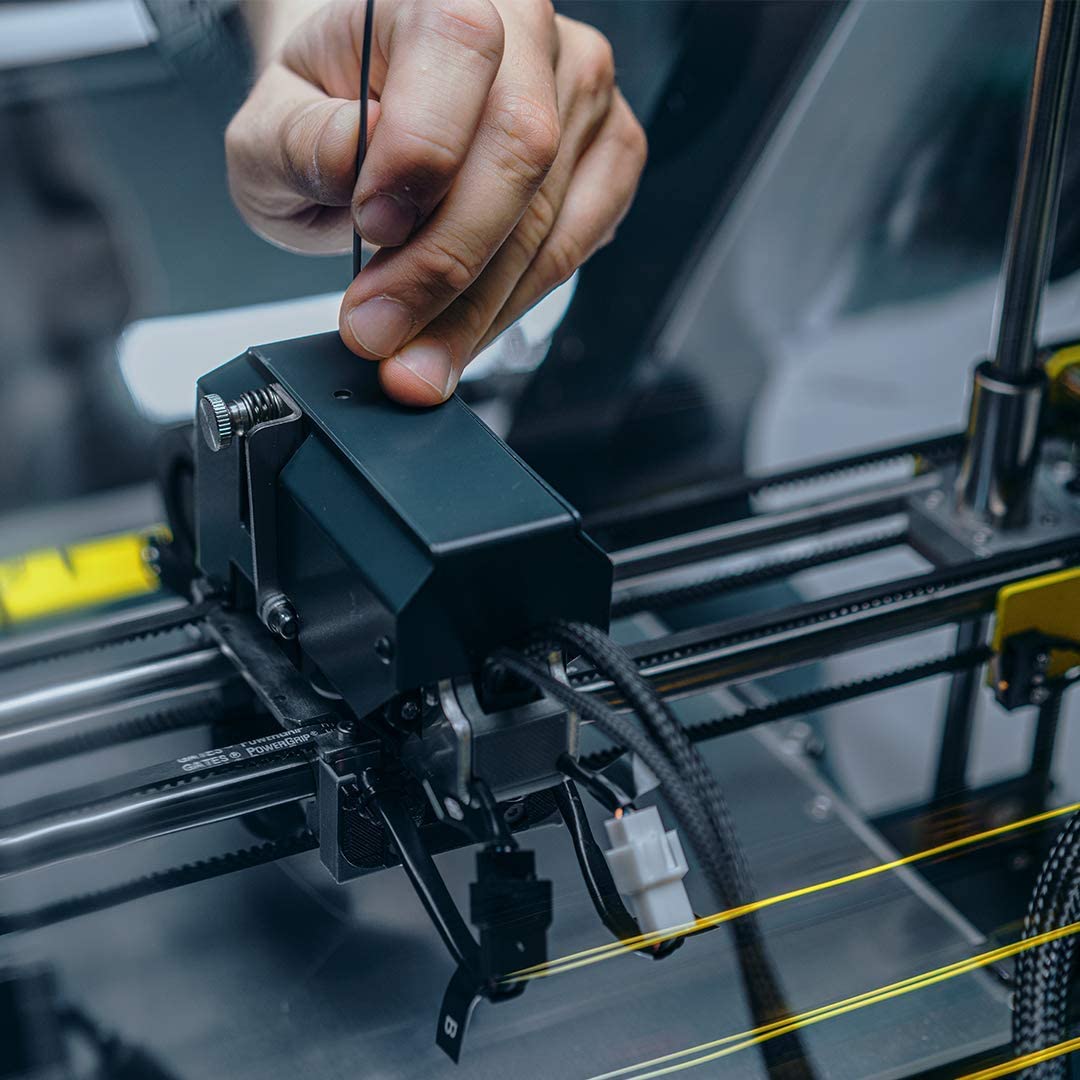 Zmorph Fab Advance 2-in-1
319,999
Taxes Included | Free Shipping
Zmorph Fab Advanced set -
1. Dual Extruder Toolhead 1.75mm
2. CNC Milling Toolhead
3. Thick Paste Extruder Toolhead
3D Printing - Work Area : 235 x 250 x 165mm ; Materials: PLA, ABS, PET, Nylon, PVA, HIPS, ASA, TPE, PP, PC, PMMA, PC/ABS
CNC Milling - Work Area : 235 x 250 x 85 mm; Materials: ABS, Nylon, HDPE, PTFE, PC, PP, POM, PMMA, PVC, HIPS, LDPE, PET, Carbon, CCL FR4, Dibond, TCF, Wood, Wood-like, Aluminum, Brass, Copper, Cardboard, Wax, Modeling board, Styrodur
Thick Paste Extruder - Work Area : up to 250x235x165 mm; Material capacity - 100ml; Material - ceramics, Nutella, chocolate and sugar toppings, and cookie dough.
Comes with "Voxelizer" all in one software compatible with all tool heads.
---
---
---
1. CNC Environment:Zmorph Fab is equipped with a professional CNC worktable with a simple solution for materials mounting. Safely work with various shapes and sizes of different materials. Zmorph's Software now features CAM-standard workflow for CNC procedures with STEP operations, ability to change the tool within one G-code, and path visualisation.
2. Seamless UI :Accessible and intuitive user interface is designed for both professionals and first-timers. Effortlessly maneuver through the menu.
3. Voxelizer:The all-in-one software for 3D printing, CNC milling. All Zmorph toolheads supported. Try the materials presets or work on your own. Voxelizer has an optimized workflow for Zmorph 3D printers ensuring the best and fastest results.
4. SMART Toolheads : Changing workflows in Zmorph Fab is fast and easy with the automatic toolhead detection. Switching tools takes just a few easy steps and no more than a minute. You can work right away without extra tinkering.
5. Quiet Work: You can comfortably work next to the machine as Zmorph Fab generates almost no noise. Behind the quiet work stands the design of the 3D printer enhanced by high-quality electronics and carefully programmed drivers.
6. Electronics: Zmorph Fab is a desktop 2-in-1 3D printer, but has a heart of an industry-grade machine. The electronics provide reliability and repeatability. No need to worry about the outcome.
| | |
| --- | --- |
| Packing Dimensions : | 600 x 600 x 570 mm |
| Net weight : | 28.70 kg |
| : | |
| 3D Printing : | |
| Technology : | FFF (Fused Filament Fabrication) |
| Toolheads : | Single Extruder Toolhead 1.75, Dual Extruder Toolhead |
| Work area : | 235 x 250 x 165​ mm |
| Diameter of material : | 1.75 / 3.00 mm |
| Diameter of nozzle : | 0.3 / 0.4 / 0.6 mm |
| Maximum temperature of nozzle : | 250 °C |
| Maximum temperature of heatbed : | 115 °C |
| Compatibility : | PLA, ABS, PET, Nylon, PVA, HIPS, ASA, TPE, PP, PC, PMMA, PC/ABS |
| : | |
| CNC milling : | |
| Spindle toolhead max. power : | 300 W |
| Noise : | 70 dB |
| Work area : | 235 x 250 x 85 mm |
| Work speed : | 0.1 - 20 mm/s |
| Compatibility : | ABS, Nylon, HDPE, PTFE, PC, PP, POM, PMMA, PVC, HIPS, LDPE, PET, Carbon, CCL FR4, Dibond, TCF, Wood, Wood-like, Aluminum, Brass, Copper, Cardboard, Wax, Modeling board, Styrodur |
| Software : | |
| Name : | Voxelizer |
| Supported file types : | .stl, .obj, .step, .dxf, .png, .bmp |
| Supported operating systems : | Mac OS 10.13 or higher, Windows 7/10 or higher |
| Connectivity : | WI-FI, ethernet, USB |
| : | |
| Temperatures : | |
| Ambient operating temperature : | 15 ~ 30 °C |
| Storage temperature : | -10 ~ 40 °C |
| Power Consumption : | |
| AC input : | 100V AC , ~ 4A 50/60 Hz / 240V AC, 2A 50/60 Hz |
| Maximum power consumption : | 350 W |
Zmorph

3D Printer

30.00 KG