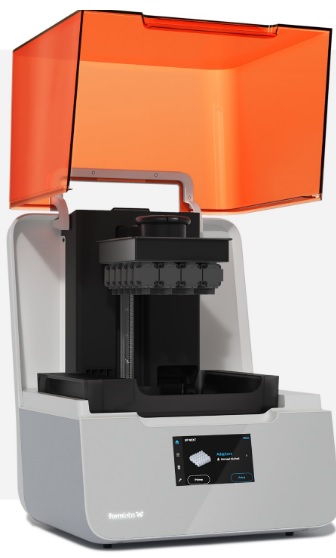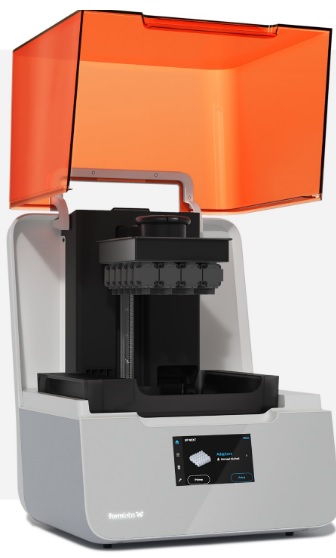 Form 3B+
460,799
Taxes Included | Free Shipping
Rapidly print patient specific parts at the point of care and bring innovative R&D and commercial production in house with the Form 3B+, an advanced 3D printer for healthcare professionals and medical device engineers.The Form 3B+ is compatible with our entire SLA materials library, including biocompatible, sterilizable materials. With a compact footprint, affordable price point, and access to our full materials library, use the Form 3B+ for your first print and add more as you scale.
---
This Product is Out Of Stock......
---
1. Precision 3D Prints: The Form 3B+ is large enough to print several surgical instruments and medical devices. With a compact footprint, nimbly scale capacity as demand increases. Over 70M medical devices were printed on Formlabs SLA printers in 2020 alone.
2. On-Demand Printing: From time-sensitive point of care printing to ground breaking medical devices, work faster and have full control with a versatile, accessible, and scalable 3D printer on site.
3. Validated Workflows: The Form 3B+ has been validated in FDA cleared workflows. It is also compatible with a wide range of biocompatible, sterilizable materials manufactured in our FDA registered, ISO 13485 certified facility.
4. Always on call: The Form 3B+ works around the clock with minimal supervision. With finely tuned settings that optimize print times, the Form 3B+ helps you meet critical deadlines, even for time sensitive parts and models for trauma surgery.
5. Intuitive and efficient: Seamlessly integrate the Form 3B+ into your existing clinical workflows. With automatic resin dispensing, simple print preparation software, and intuitive accessories like Build Platform 2 with patented Quick Release Technology, the Form 3B+ is designed for efficiency.
6. Incredible part quality: The Form 3B+ resolves fine details down to the micron level, critical for printing surgical tools and intricate medical devices, while the smooth surface finish and high accuracy of the Form 3B+ ensure medical devices meet production standards.
7. Materials for a Wide Array of Applications: Access a library of over 30 materials compatible with the Form 3B+. Our technology has been validated in multiple FDA cleared workflows and we develop and manufacture our own biocompatible materials in an ISO 13485 certified, FDA registered facility. Parts can be sterilized using steam, e beam, gamma, or EtO.
8. Quick Release Technology: Build Platform 2 with patented Quick Release Technology quickly and easily releases parts from the build platform without tools.
9. Enhanced Light Touch Supports: Decrease post processing time with our enhanced light touch supports structures that break off easier and cleaner than ever before.
10. Remove Part: Instantly release parts from the print surface with Build Platform 2 and our patented Quick Release Technology.
11. Remove Supports: Enhanced light touch support structures detach from the parts in seconds.
12. Cure: Transfer the parts to the Form Cure to maximize material properties and ensure peak dimensional accuracy.
| | |
| --- | --- |
| 1. Laser Power-250mW: | |
| 2. Layer Thickness-25-300μm: | |
| 3. XY Resolution-25μm: | |
| 4. Laser Spot Size-85μm: | |