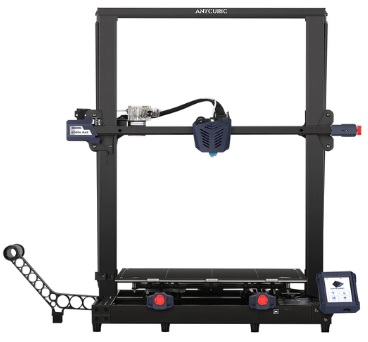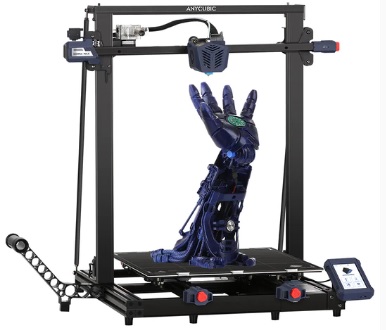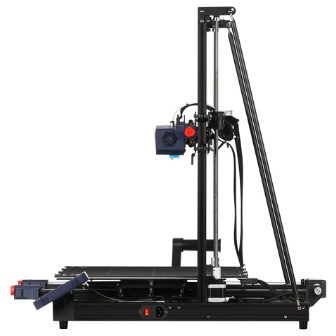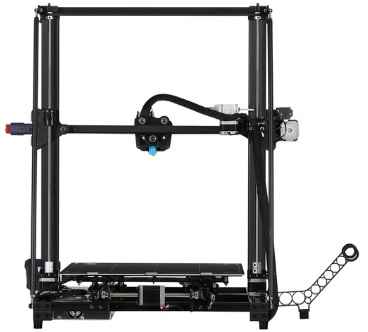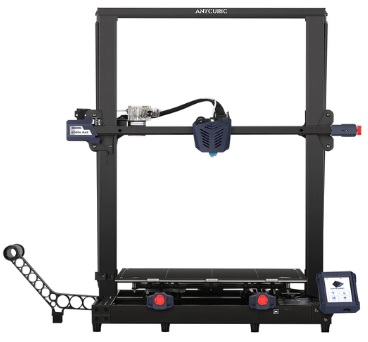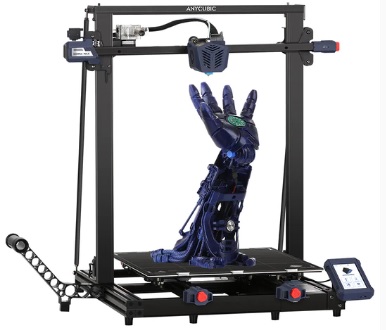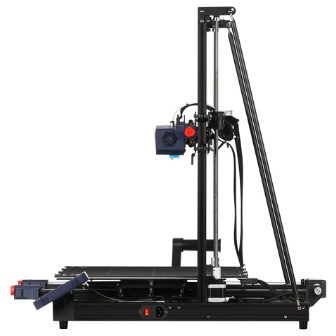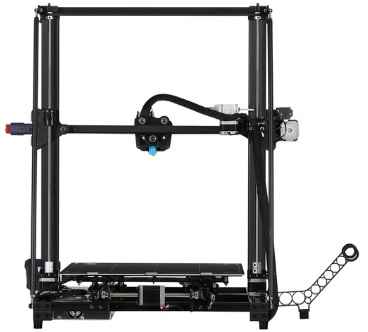 Anycubic Kobra Max
77,599
Taxes Included | Free Shipping
Anycubic Kobra Max maximize your imagination. Huge print size, anycubic leviQ and stable double z-axis.
---
---
1. Unlock Unlimited Creativity: The size increased again, reaching to 400*400*450mm. Creating a world for imagination to run wild.
2. Worry-free Leveling: Anycubic LeviQ leveling can automatically compensate the hot bed unevenness. Leveling and printing can be completed with one button, simple operation and great user experience.
3. Smooth & Stable Operation: Double thread Z-axis moving parts to reduce printing wobbles.
4. User-friendly Touch Screen: The printer is equipped with a responsive 4.3-inch LCD touch screen which has a full color display, making navigation easier.
5. Needless to Wait: The maximum printing speed is 180mm/s (average speed is 80mm/s, 167% faster than competitive products). Faster speed enables you to enjoy more joy of 3d printing.
6. Get Started Quickly: Modular design allows the printer to be assembled only in 10 minutes, which is very easy to use.
7. Great Adhesion & Removal: The print bed locks parts down during printing when hot, and after cooling parts can be took off easily. It can be used repeatedly without loss of performance.
8. Filament Runout Detection: Equipped with a filament runout sensor, it can monitor the supply of filament intelligently. If your printer runs out of filament, it will automatically stop without losing your printing progress.
9. All Filaments Supported: Anycubic provides various kinds and colors of filaments, which has even and smooth output, giving you more choices for your creativity.
| | |
| --- | --- |
| ● Leveling : | Automatic, 25 points leveling |
| ● Panel area : | 7.95 in² / 51.3 cm² |
| ● Filament run-out detection : | support |
| ● Printing material : | PLA / ABS / PETG & TPU |
| ● Nozzle size : | ø 0.4 mm (replaceable) |
| ● Nozzle temperature : | ≤ 500 °F / 260 °C |
| ● Hot bed temperature : | ≤ 194 °F / 90 °C |
| ● Average speed : | 3.1 - 3.9 in./s /8 - 10 cm/s |
| ● Control panel : | 4.3 inch LCD touch screen |
| ● Z-axis : | double threaded rod |
| ● Print size : | 17.7 x 15.7 x 15.7 in. / 45 x 40 x 40 cm (HWD) |
| ● Printing volume : | 19.02 gal. / 72.0 L |
| ● Machine dimensions : | 72 x 71.5 x 66.5cm |
Anycubic

3D Printer

Black