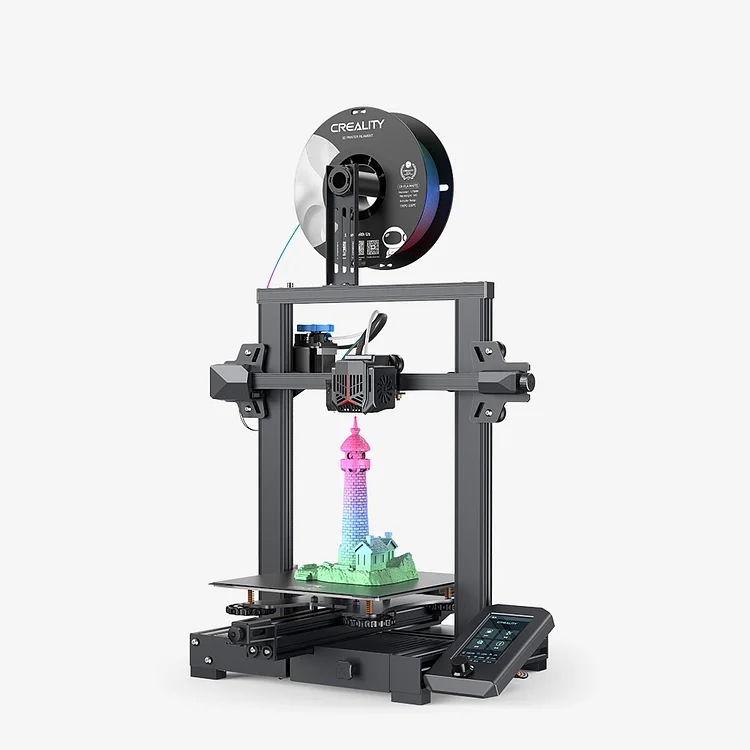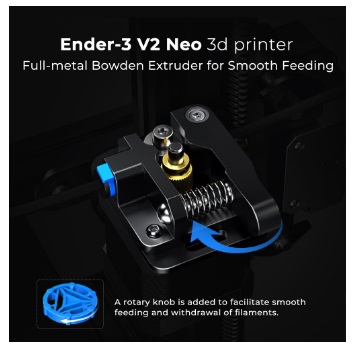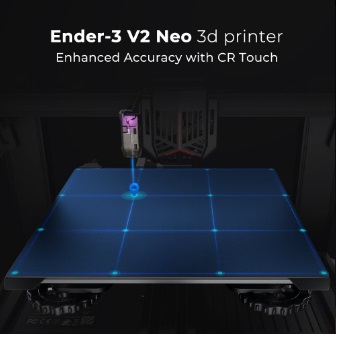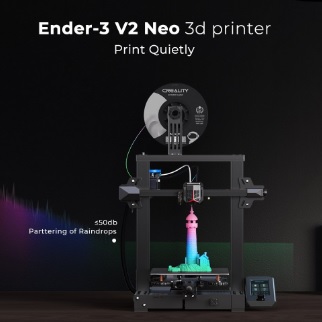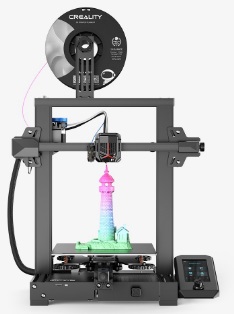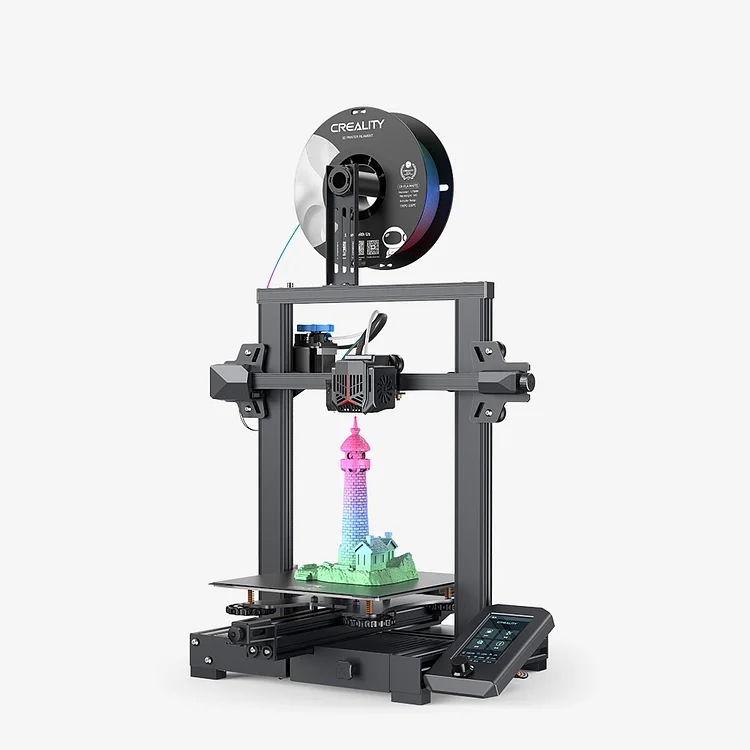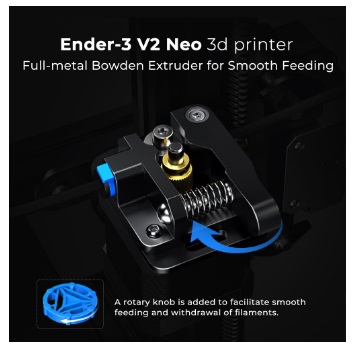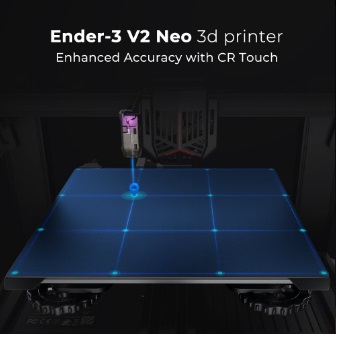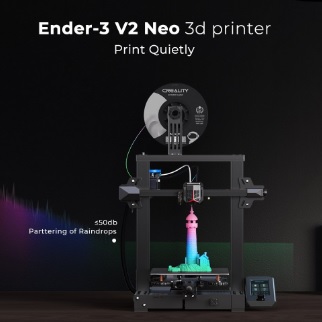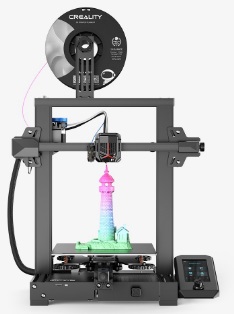 Ender-3 V2 Neo
21,388
Taxes Included | Free Shipping
Quick Assembly, Easy to Handle
PC spring steel magnetic build plate
Full-metal Bowden Extruder
16-point CR Touch auto-leveling
Silent Printing
Print Volume: 220 x 220 x 250mm
Materials: PLA / PETG / ABS
---
---
---
1. Classic and Stable Integrated Design: Full-metal integrated design with a sturdy gantry for stable printing. The smooth surface of the gantry looks more simple and aesthetic.
2.. Enhanced Accuracy with CR Touch- CR Touch auto-leveling completes the 16-point print height's compensation on the build surface, ensuring the leveling accuracy and improving the printing quality.
3. Full-metal Bowden Extruder for Smooth Feeding- The full-metal Bowden extruder has greater extrusion force and is more durable. A rotary knob is added to facilitate smooth feeding and withdrawal of filaments.
4. Adhesive and Bendable Build Plate: The PC spring steel magnetic build plate has good adhesion to the model and it enables quick removal of the print with just a slight bend.
5. Quick Assembly, Easy to Handle: With some parts pre-installed, the assembly can be completed in 3 steps. Not a challenge at all!
6. Preview the Print with New UI: The newly upgraded UI adds a model preview function, making it easier to observe the exact shape.
7. Print Quietly: The silent mainboard enables low-decibel operation, not bothering study or sleep.
8. Human-centered Design- Built-in toolbox - a perfect container for gadgets. The knob tensioner helps quickly adjust the tightness of the belt, maintaining a good printing condition. The resume printing function can record the data during outage and recover the print from where it's left off, reducing the risks of printing failure and filament wasting.
| | |
| --- | --- |
| Molding Technology : | FDM |
| Machine size : | 438*424*472mm |
| Build Volume : | 220*220*250mm |
| Package Dimension : | 520*505*280mm |
| Net Weight : | 7.8kg |
| Gross Weight : | 9.8kg |
| Printing Speed : | Maximum 120mm/s |
| Printing Precison : | ±0.1mm |
| Layer Height : | 0.05~0.35mm |
| Filament Diameter : | 1.75mm |
| Nozzle Quantity : | 1 |
| Nozzle Diameter : | 0.4 mm (standard) |
| Nozzle Temperature : | up to 260℃ |
| Heat Bed Temperature : | up to 100℃ |
| Build Surface : | PC Spring Steel Magnetic Build Plate |
| Extruders : | Bowden extruders |
| Extruder Material : | Full-metal |
| Leveling Mode : | CR Touch Auto-leveling |
| Display : | 4.3'' Color Knob Screen |
| Mainboard : | 32-bit Silent Mainboard |
| Resume Printing : | Yes |
| Rated Voltage : | 100-120V~, 200-240V~, 50/60Hz |
| Rated Power : | 350W |
| Slicing Software : | Creality Slicer/Cura/Simplify3D |
| Data Transmission Method : | Micro USB/TF Card |
| 3D File Format : | STL/OBJ/AMF |
| Supported Filament : | PLA/PETG/ABS |
| Supported Language : | Chinese/ English |
Creality

3D Printer

7.80 KG

Grey