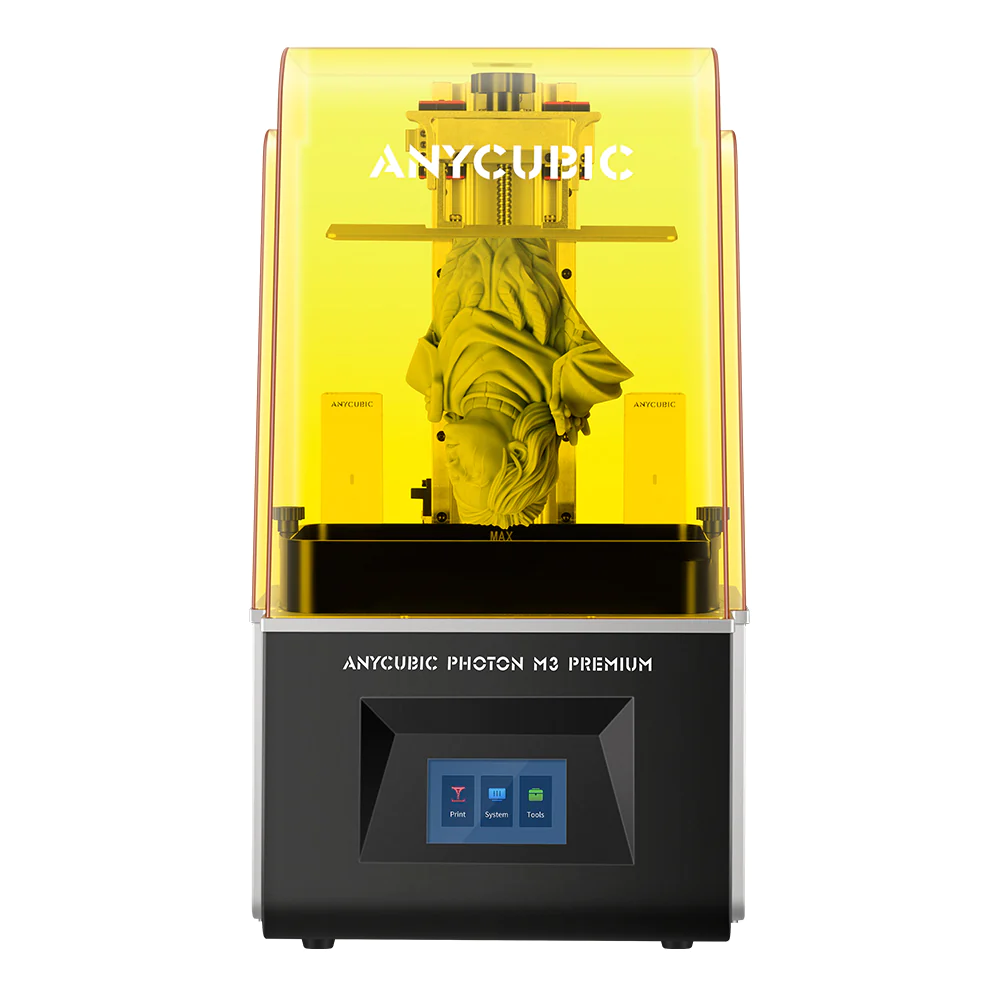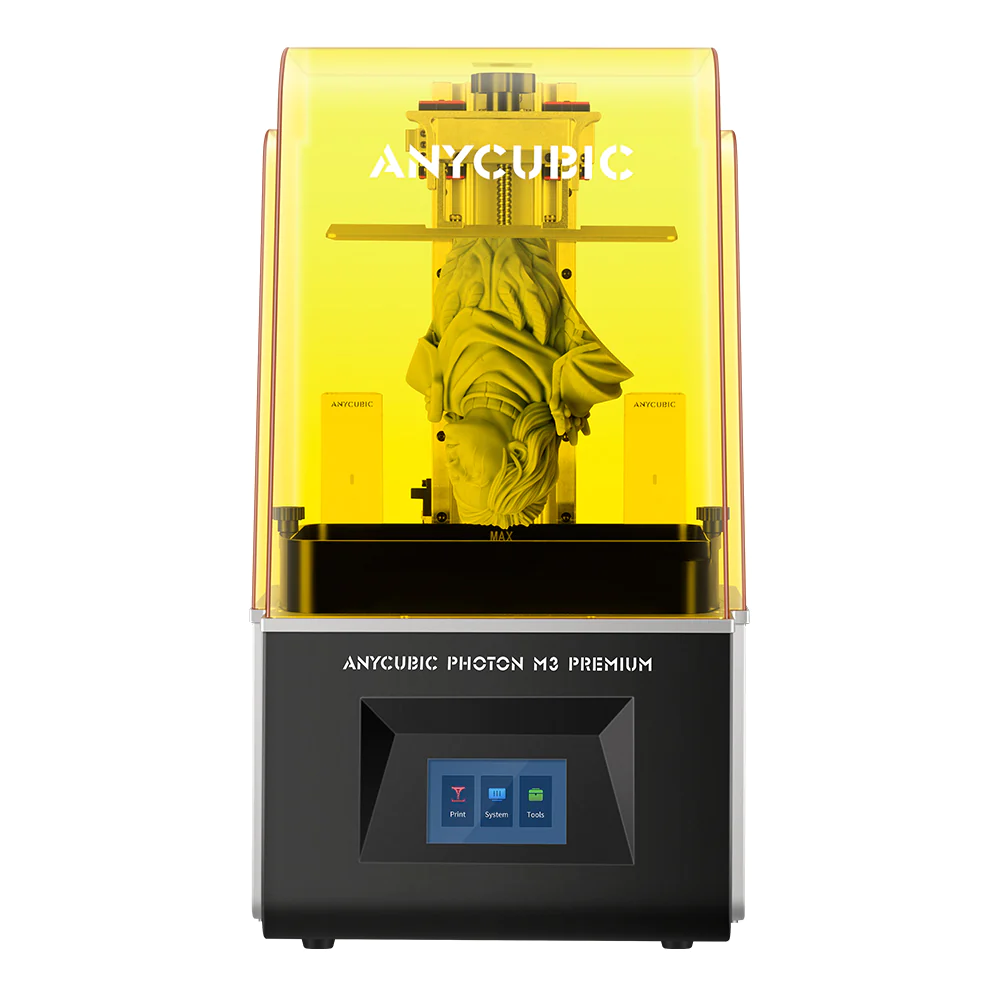 Anycubic Photon M3 Premium 8K
64,999
Taxes Included | Free Shipping
The Anycubic Photon M3 Premium lives up to its premium name, with a high-resolution 8K screen and LightTurbo 2 0 feature helping to deliver extremely high-quality prints. In our testing, fine details on our models were rendered perfectly The only faults we had were with Anycubic free Photon Workshop slicing software rather than the printer itself This printer isn't just for making small finely detailed figurines. Thanks to its massive 9.9 4.9 8.6-inch 250 123 219 mm maximum build volume you can make some huge prints And with its 1.35l resin vat volume you shouldn t need to pause the printer too often to refill it when creating larger models. A larger print volume has one clear downside: this printer is big. It won't be easy to find space for this 25 13 14-inch 630 330 350 mm machine in your garage or workshop especially with its awkward USB-port placement on the right side rather than at the front Before buying this printer we recommend measuring out the space for it first adding a couple of extra inches to the width to account for any USB sticks.
---
---
8K High Precision Anycubic Photon M3 Premium Designed with a 10 inch monochrome LCD screen with a 7680 4320 resolution and an XY-resolution of 28.5μm respectively 216 and 40 higher than the Photon Mono 4K.The models sharp corners and delicate edges are perfectly printed revealing the beauty of sharper details
Details Beyond 8K Anycubic LightTurbo 2.0 light source of Photon M3 Premium provides the high light uniformity of the COB light source system while elimining stray light creating a delicate and smooth model surface.
Anycubic APP With Anycubic APP users can select models slice online, print in one touch, and monitor printing progress with their smartphones. Anycubic APP which allows you to print anywhere, anytime and feel the fun of realizing your creativity with just one touch also comes with a practical help center.
Fast and Precise Anycubic 8K resin printer adopts the ball screw double-threaded rods offering even more lifting structural precision at 0.005 mm half that of a regular T-shaped rod printer significantly reducing the layer line effects. The double-threaded rods minimize the lifting resistance of the platform while printing by adopting the rolling friction principle, making the printing speed max up to 95 mm hr
Large Printing Size The 3d printing size is 250 220 120 mm HWD and the maximum printing volume reaches 6.7L which provides the creator with more creative space while ensuring printing accuracy.
Upgrade Function Efficient and replaceable built-in dual activated carbon odor absorption system. And the dual cooling system can remain within 65 which effectively improves the light source lifespan.
| | |
| --- | --- |
| Technical Specifications : | |
| ZAxis Double liners with 5 accrace : | |
| Resin Tank : | Unibody design with scale lines |
| Build Platform Laser Carved Metal : | |
| Exposure Screen 10.1 monochrome 7680 4320 px 28.5μm XY Resolution : | |
| Light Source Anycubic LighTurb 2 0 Light Source : | |
| Power Supply 150W rated power : | |
| Control Panel : | 4.3 TFT touch-control |
| Data input : | USB Type A2.0 Wi-Fi Port |
| Machine Leveling 4-point manual leveling : | |
| Printing Speed 95 mm or 3.7in hr : | |
| Printing Volume 6.7L 226.5oz : | |
| Machine Dimensions : | 25 13 14 in 630 330 350 mm HWD |
| Printing Dimensions : | 9.9 4.9 8.6 in 250 123 219 mm HWD |
| Machine Weight 19kg 41lb : | |
Anycubic

3D Printer

Black