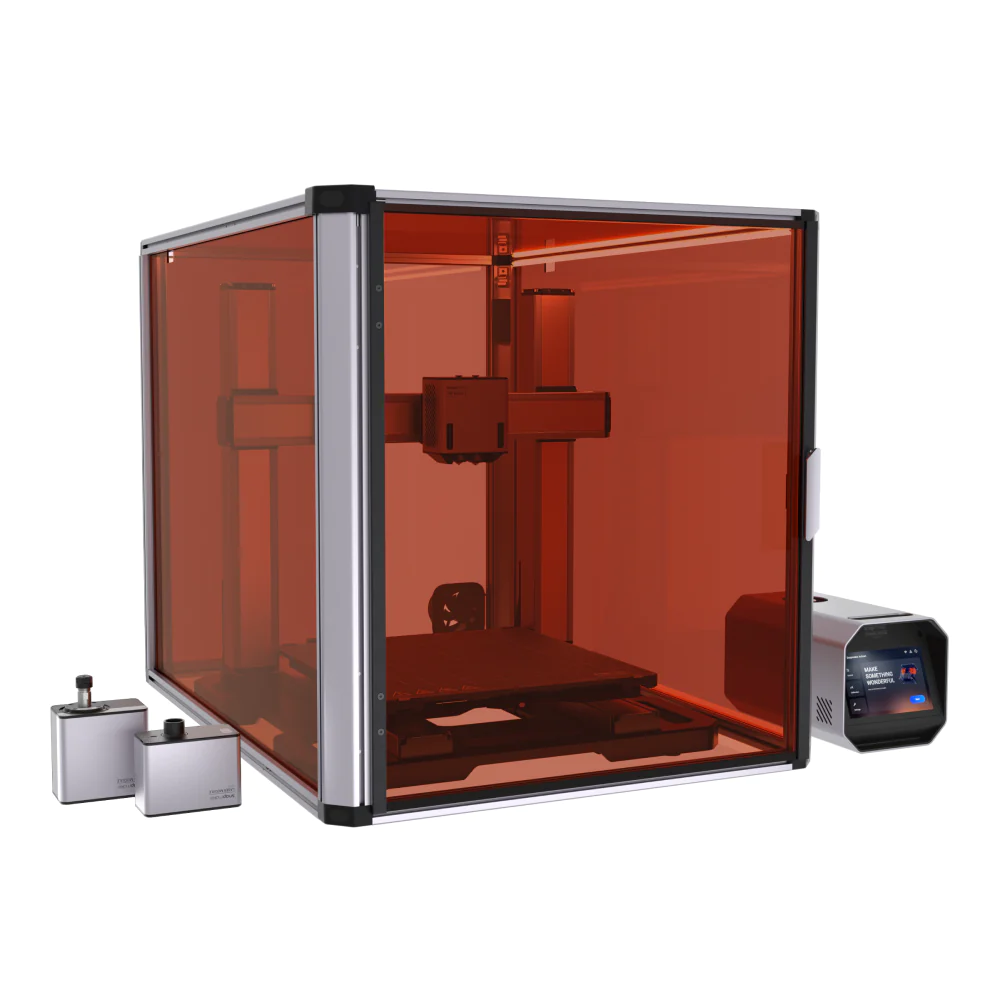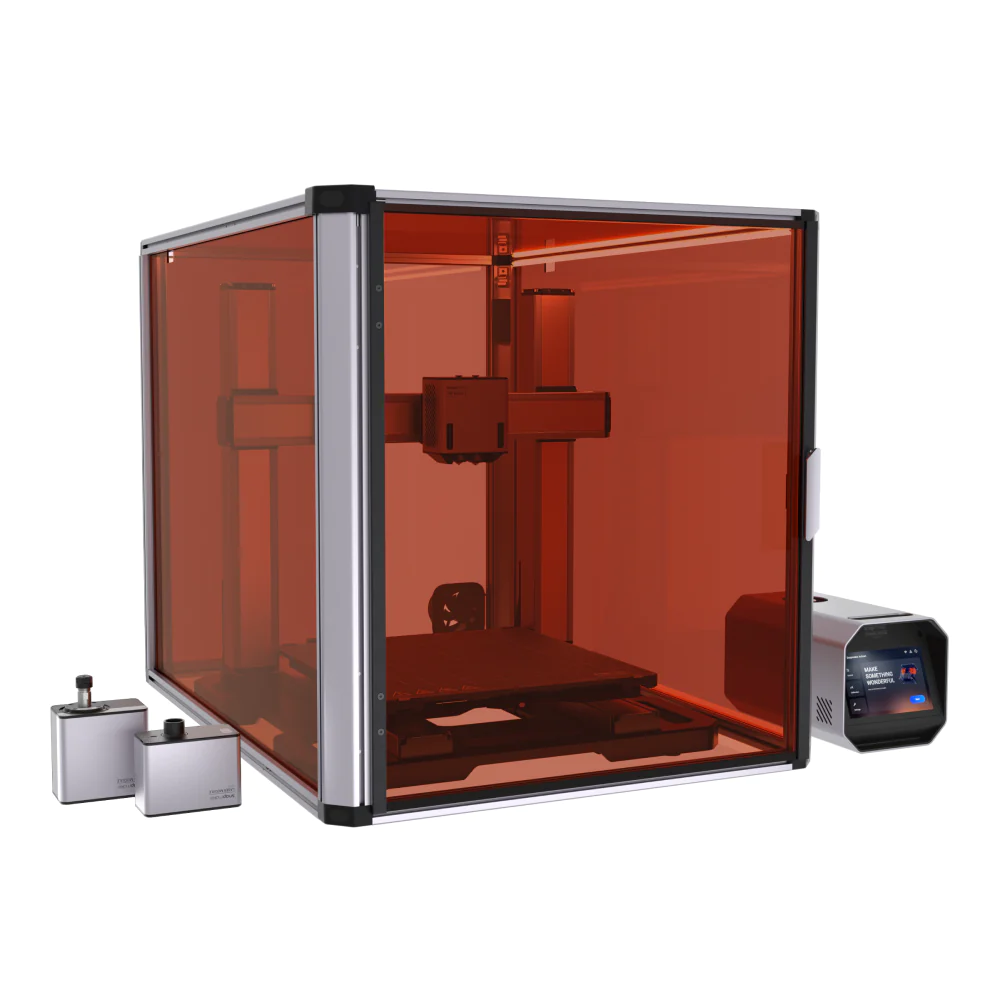 Snapmaker Artisan 3-in-1 3D Printer with Enclosure
349,000
Taxes Included | Free Shipping
The Snapmaker Artisan 3-in-1 3D Printer is a desktop machine that can 3D print, laser engrave/cut, and CNC machine--all on a single device. It has a large work area of 400mm x 400mm x 400mm, dual extrusion 3D printing capabilities, a 10W laser, and more. The machine also comes with a 7
---
---
Industrial-grade Transmission Technology : We introduce industrial-grade transmission technology to desktop fabrication—steel guiderails made by CNC grinding at micron level are embedded in Artisan's linear modules. This leads to a significant raise in precision, rigidity and durability, bringing you a fast, accurate and steady making experience.
Bed Size : Create big or multiple objects as you please in 400 mm × 400 mm × 400 mm large work area
All-metal. Next Level : While inheriting Snapmaker's signature all-metal design, Artisan also comes with an upgraded one-piece die-cast base plate in a larger size. It's as steady as a rock even during high-speed CNC machining.
Ultra-wide 7 Touchscreen for More Room to Play : Vision broader. Workflow smoother. UI design more intuitive. And operation that fits ergonomics better.
Fast and Well : Thanks to the optimized transmission system and motion control algorithm, Artisan features ± 0.1 mm dimensional accuracy when printing at a high speed of 180 mm/s[3].
Dissolvable Support Printing : Module that supports PVA, HIPS and other dissolvable materials. Simply soak the print and the supports will dissolve
Save Time and Power with Zone-heated Bed : heated bed lies a 260 × 260 mm high-temperature zone that can reach 110°C, whereas the highest temperature of the outer zone is 80°C.
Double-sided. Multi-talented : new build plate is made of glass with higher flatness, ensuring a smoother and more adhesive first layer. It's glossy glass on one side and PEI coating on the other side, aiding in adhesion of various filaments.
More Powerful Laser Engraving and Cutting : Coming with the latest 10W Laser Module, Artisan is capable of faster and deeper cutting on more materials, and delivering refined laser engraving.
1.6W and 10W Laser Comparison. : can engrave at a speed as high as 6000 mm/min, while cutting through wood as thick as 8 mm in a single pass
Not Just About Strength, but Finesse : Empowered by the Laser Beam Splitters and beam shaping optics, the laser module features a 10W high power and an ultra-fine laser focus (0.05 mm × 0.2 mm). This allows for high-quality laser works with impeccable details
Strut Your Stuff and Leave the Rest to Us : The triangulation technology calculates the thickness of materials and completes auto focus in seconds.The wide-angle camera captures your material in one take and lets you get an instant preview of your laser job in Luban.
More Powerful CNC Carving and Cutting : Equipped with a 200W CNC Module, Artisan further improves the CNC performance, while keeping the ER11 collet, customized clamp sets and dust-proof design that are highly acclaimed by users, offering you a new desktop CNC experience.
6X Faster CNC Machining : Compared with Snapmaker 2.0, the CNC module of Artisan has increased by 300% in power and 50% in maximum spindle speed, making it 6 times faster in machining on hardwood like beech.
0.2 mm Dimensional Accuracy : The high-rigidity linear modules and high-speed spindle empower the CNC module to carve or cut smoothly on various materials, with a dimensional accuracy of up to 0.2 mm[8].
| | |
| --- | --- |
| Overall features: | |
| • 300°C dual extrusion 3D printing: | |
| • 10W high power laser engraving and cutting: | |
| • 200W CNC carving and cutting: | |
| • Linear modules powered by industrial-grade transmission technology: | |
| • 400 × 400 × 400 large work area: | |
| • Quick-swap toolheads, platforms, and hot ends: | |
| • 7: | |
Snapmaker

3D Printer

Silver