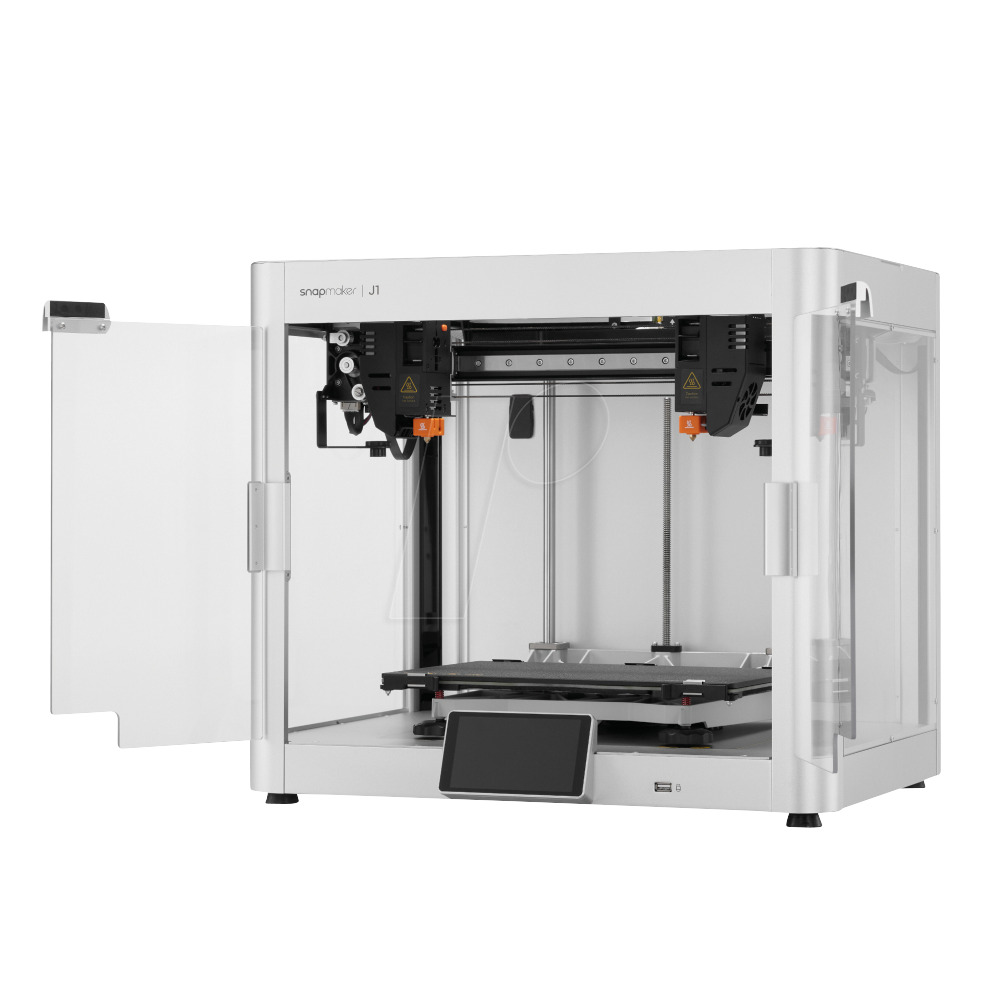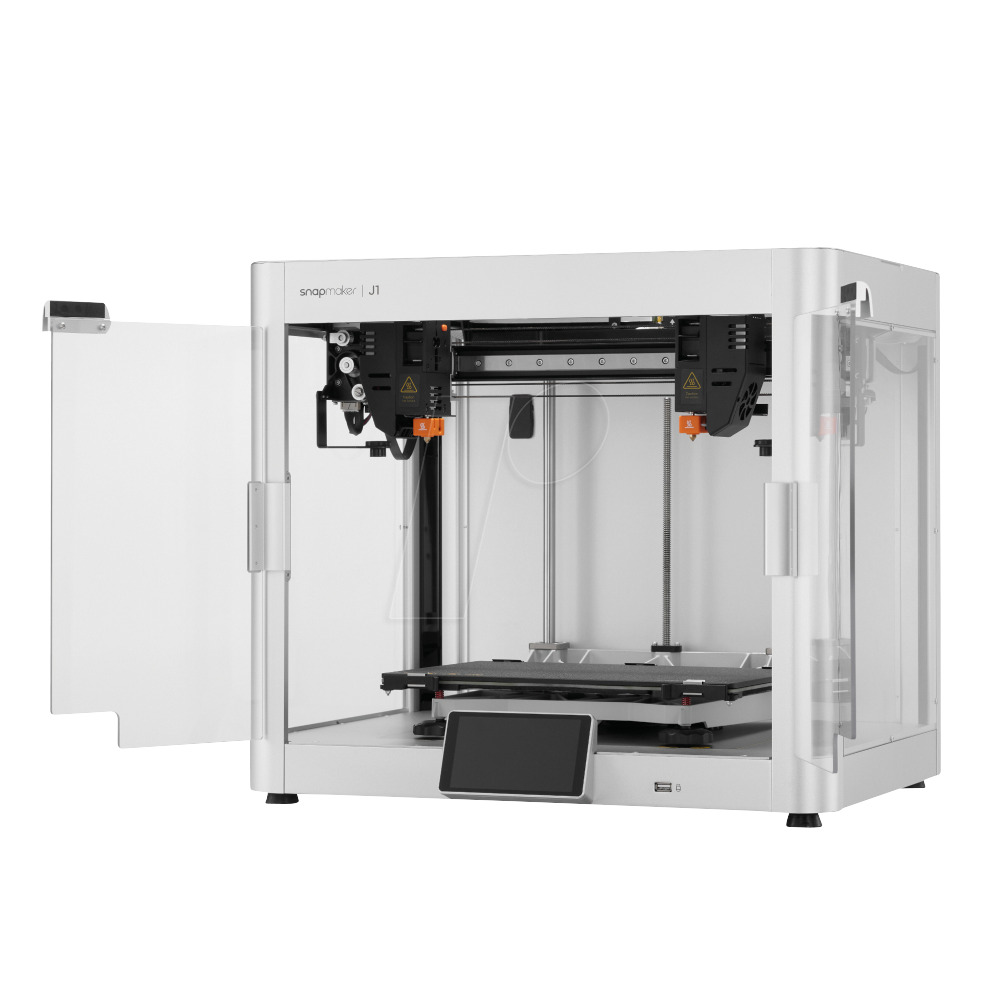 Snapmaker J1 High Speed IDEX 3D Printer with Enclosure
165,000
Taxes Included | Free Shipping
Snapmaker J1 3D Printer features independent dual extruder (IDEX), ultra-fast print speed, and smoothing optimization. With cast and machined parts, linear rails, intuitive software, and user-centered designs, J1 is also refined and solid. The product includes everything you need to start your maker journey. Up to 10,000 mm/s² acceleration and up to 350 mm/s printing speed Breakaway supports and dissolvable supports for effortless removal Copy Mode and Mirror Mode that double productivity 300°C hot ends & 100°C heated bed Print volume 300 × 200 × 200 mm³ Easy-swap hot ends with multi-diameters Double-sided PEI Glass Plate 5-inch Intuitive Touchscreen Built-in nozzle wipers Dual-material printing Breakaway supports and dissolvable supports for effortless removal Copy Mode and Mirror Mode that double productivity Up to 350mm/s printing speed and up to 10000mm/s² acceleration Ultimate rigidity from the one-piece die casting, high-precision linear rails and aluminum alloy frame 5-inch Intuitive Touchscreen
---
---
Fast Idex Printing : Compared with a multi-material unit on a single extruder, IDEX dual-material printing requires less time in filament changing and creates less waste. Plus, IDEX offers the cleanest two-extruder solution that prevents cross-contamination.
Print in Parallel : Halve your wait time, double your productivity. IDEX is the only extrusion system with two separate extruders moving independently on the X-axis, enabling you to run two prints simultaneously.
Vibration Compensation : J1 brings you a top-of-class printing speed of 350 mm/s while ensuring a high resolution of print This technology reduces the vibrations caused by high-speed movements, minimizing ringing to enhance print quality
Seamless Extruders Switching and Cornering Optimization : During dual extrusion printing, the non-working extruder preheats while on standby, and starts printing right after the working extruder leaves, significantly reducing your waiting time. By analysing the extruders' moving directions ahead of time, J1 can prevent problems like corner bulge, delivering better print quality at corners.
One-piece Die Casting : 1's body comprises an upper frame and a base made by one-piece die casting, and four aluminum alloy bars. J1 is so rigid and reliable with minimal wobble and deformation possible that you can print large projects one after another for a long time and get all prints of uncompromising quality.
| | |
| --- | --- |
| : | High-precision Linear Rails |
| Aluminum Alloy Frame : | J1 inherits Snapmaker's iconic all-metal design which users highly value for its rigidity and durability. It provides better heat dissipation with the main board and power supply spread out on the base and aluminum alloy as its main material. All electronic components well oiled, at your command. |
| Dual Direct Drive : | Excellent extrusion accuracy that aids in the extrusion of flexible filaments, along with the high responsiveness of dual direct drives to make deposition faster, smoother, and more accurately controlled. It is built in with a filament sensor to inform you and pause the print job in the case of filament runout, nozzle clogging, and other abnormalities that fail filament loading. |
| Easy-swap Hot Ends : | Loosen the two screws on the hot end, fix or replace the hot end, and go back to printing at once. For the adventurers going for more variations and advanced applications, we offer multi-diameter hot ends from 0.2 mm for detail accuracy to 0.8 mm for faster printing, and hardened hot ends for engineering materials. |
| Mirror Mode : | J1 directly mirrors your model and prints the original and the mirrored one in one go. For a symmetrical model, you can import half of it and print it in Mirror Mode to cut your wait time by 50%, perfect for quick drafts and concept models. Like in the Copy Mode, you can stop one print without affecting the other. |
Snapmaker

3D Printer

White