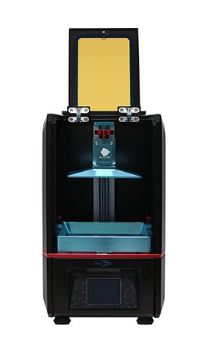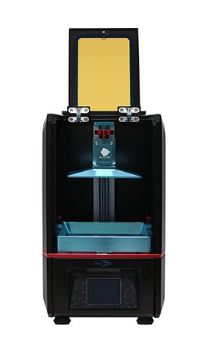 Anycubic Photon
17,549
Taxes Included | Free Shipping
As far as low-cost desktop DLP 3D printers go, the Anycubic Photon DLP 3D Printer has emerged as one of the most appealing options on the market. Anycubic has a reputation for building reliable and affordable printers like the Anycubic i3 Mega FDM 3D printer. When it comes to the price, the Anycubic Photon is no exception – it's one of the cheapest DLP 3D printers out there.
---
This Product is Out Of Stock......
---
SUPER EASY TO USE SETUP : Unlike some DIY 3D printers, this Anycubic Photon is almost ready to work out of box. We have adequate instructions for set up, leveling and cleaning, etc. It also comes with all you need accessories and tools help you get started hassle-free. This Photon is basic package, resin are not included.
EXTREME PRECISION : Using a 2560x1440 2K HD masking LCD, the Anycubic Photon has XY resolution of 47 microns and Z layer height down to 10 microns, means that it can deliver 3D printed models with amazing detail. The layers are so fine they can't be noticed by the naked eye, which could not be imagined by traditional FDM 3D printers. Printing size is 115 x 65 x 155 mm.
HIGH QUALITY CNC METAL BODY : The compact standalone full metal body brings super rigidity. Metal and CNC-made structure offers repeatable and consistent performance in long run. The Anycubic Photon sets the entry level LCD 3D printer with extreme precision and quality.
SELF DEVELOPED SLICER SOFTWARE: Photon Slicer with good support structure generation : The Anycubic Photon comes with the latest version of in-house designed slicer software which gives you extraordinary user experience. It takes only 1 minute to slice 30Mb .stl model files while the open-sourced slicing software would take up to 10minutes.
PACKAGE CONTENTS: ANYCUBIC Photon 3d printer, FEP Film, 2K LCD Screen, AC Adapter, User Manual, and Lifetime Technical Support.
| | |
| --- | --- |
| Brand : | Anycubic |
| Machine : | Photon |
| Technique : | LCD/MSLA |
|  Printing Volume : | 115x65x155mm |
| Light Source : | 405nm |
| XY-Axis Resolution : | 47um |
| Z-Axis Resolution : | 25-50 Microns |
| Printing Speed : | 20mm/H |
| Power : | 40W​ |
| Materials : | 405nm UV resin |
| Machine size : | 220x200x400mm |
| Display Control : | 2.8inTouch LCD |
| Recommended Slicer : | ChiTu Box,Anycubic Photon slicer |
| File types : | STL |
| Connectivity : | USB Port |
| Weight : | 6.6kg |
Anycubic

3D Printer

Type D