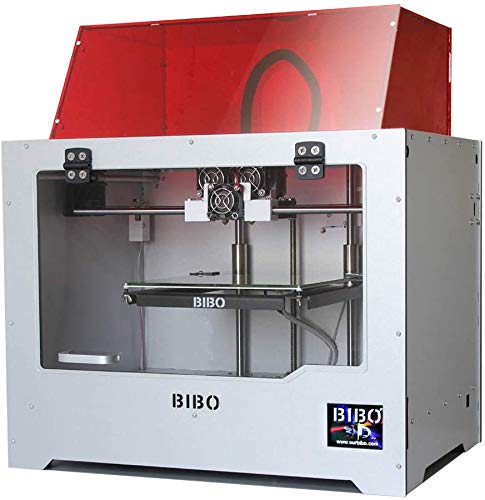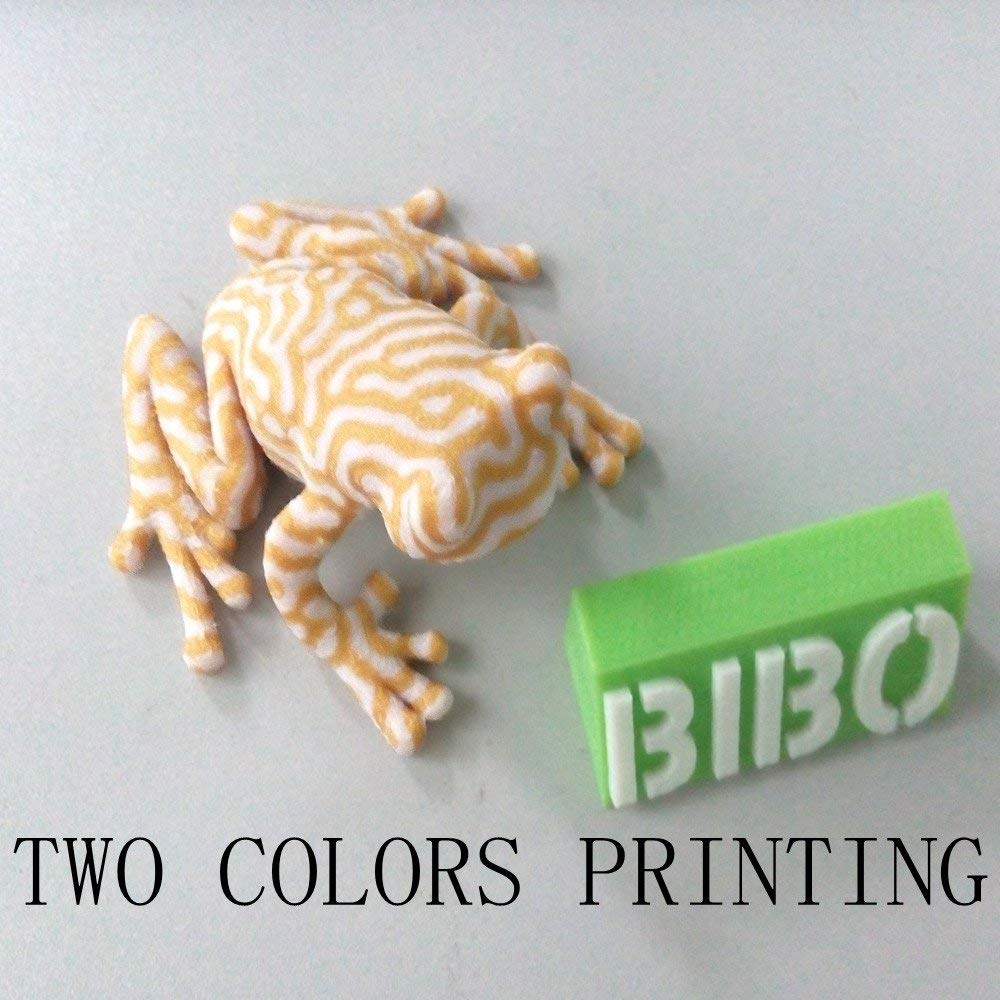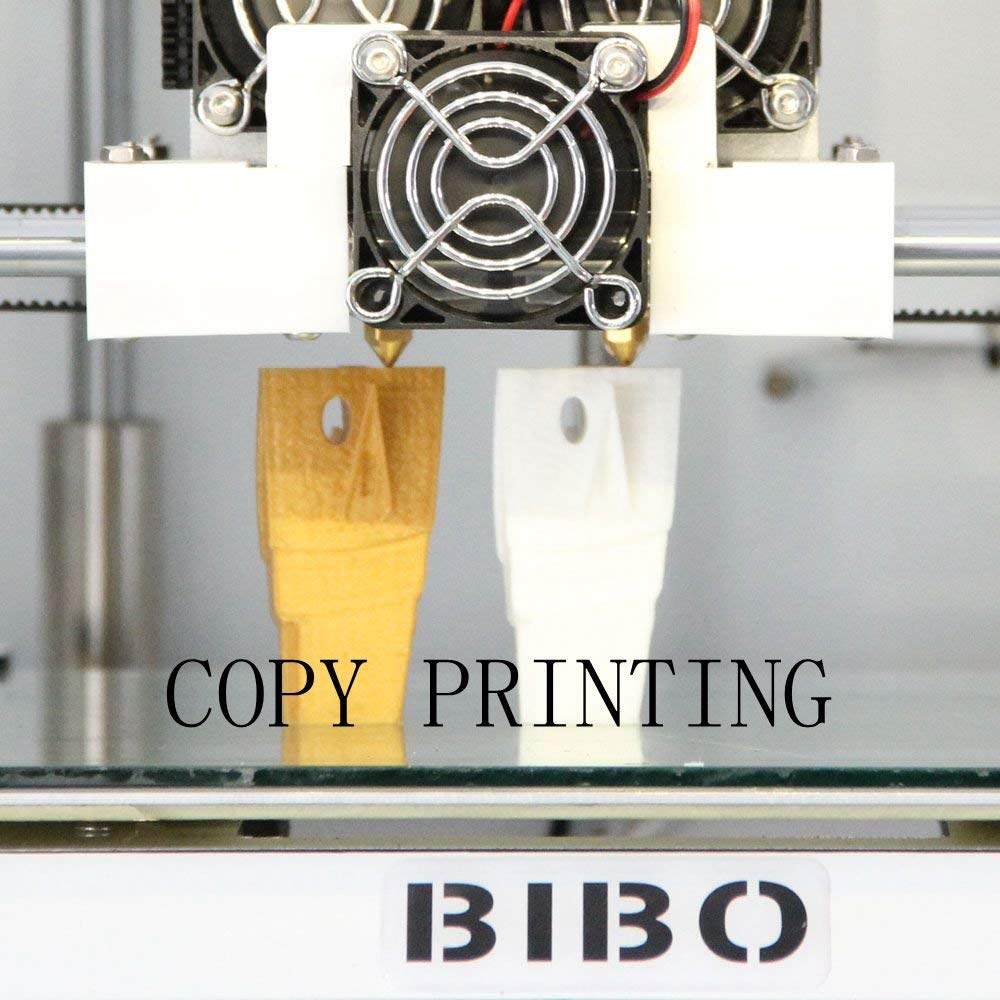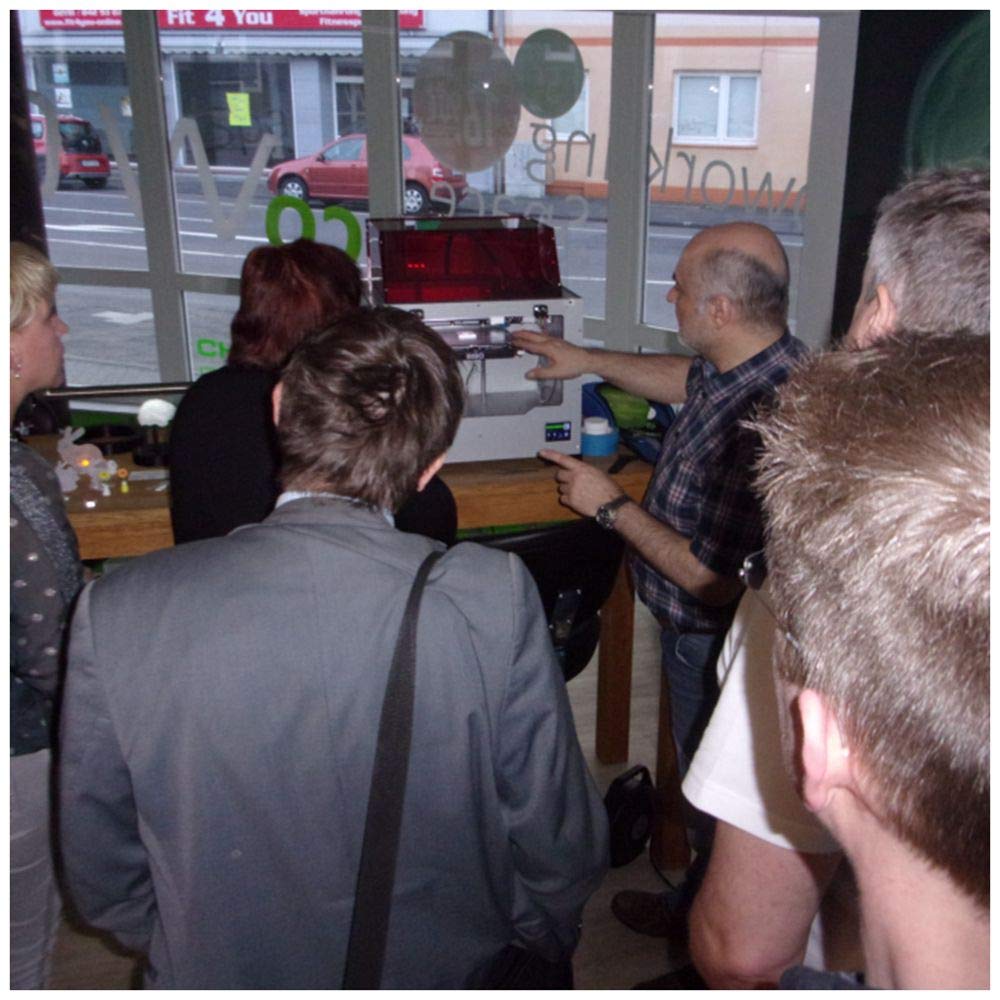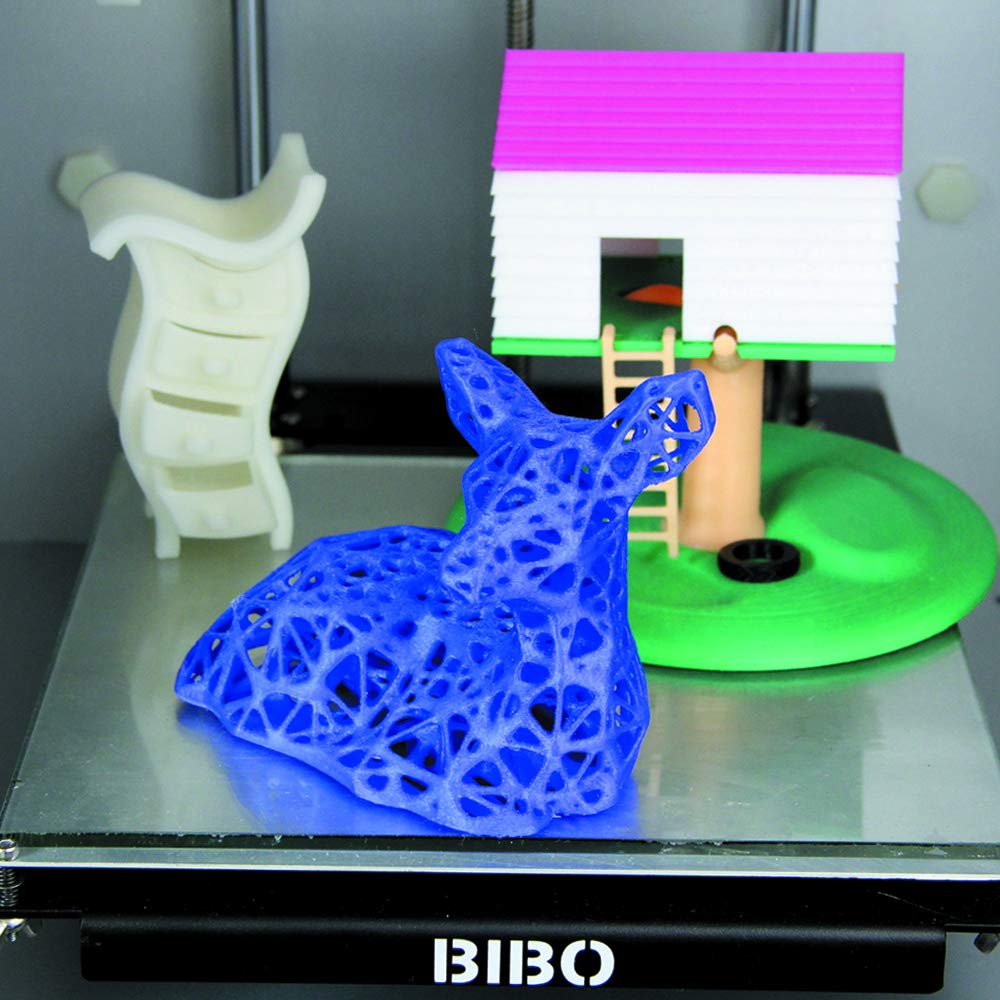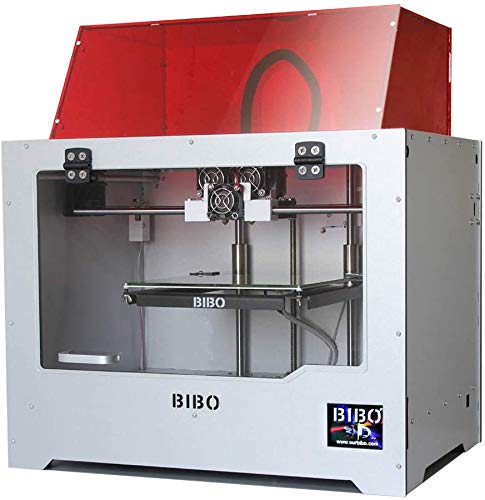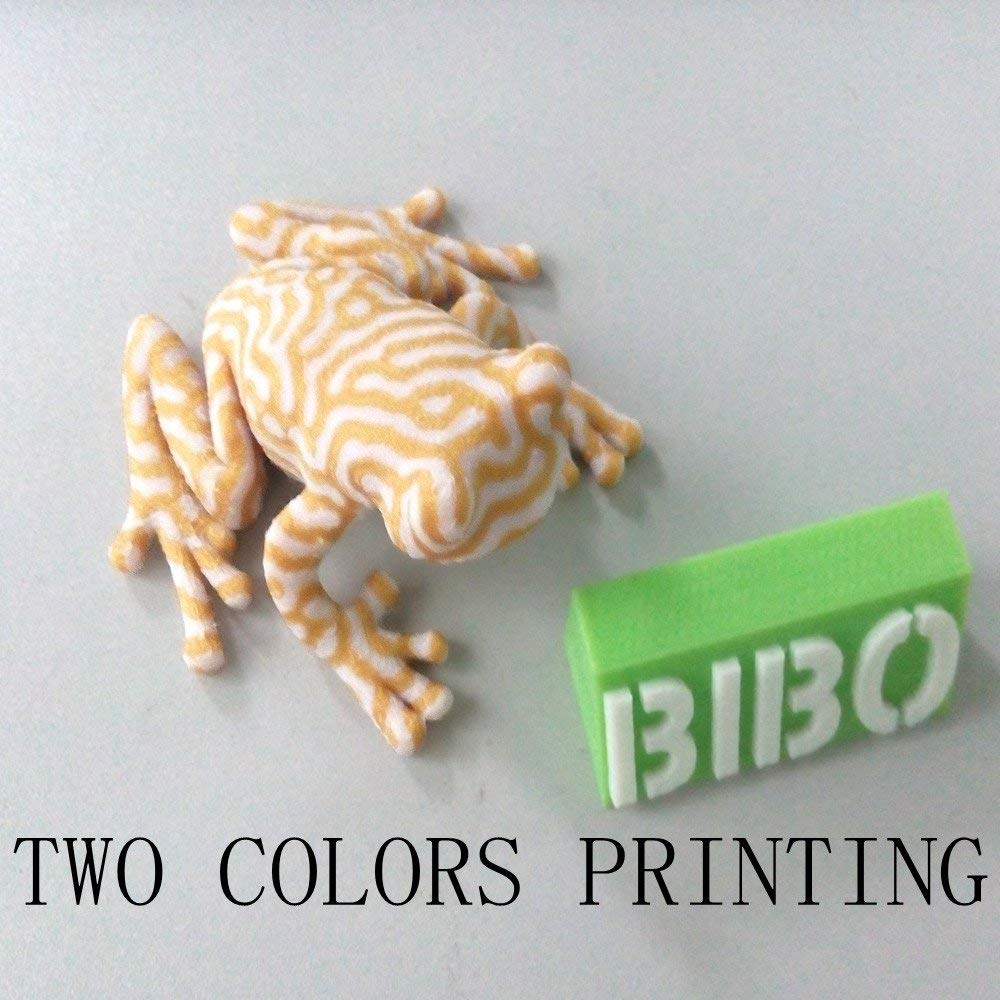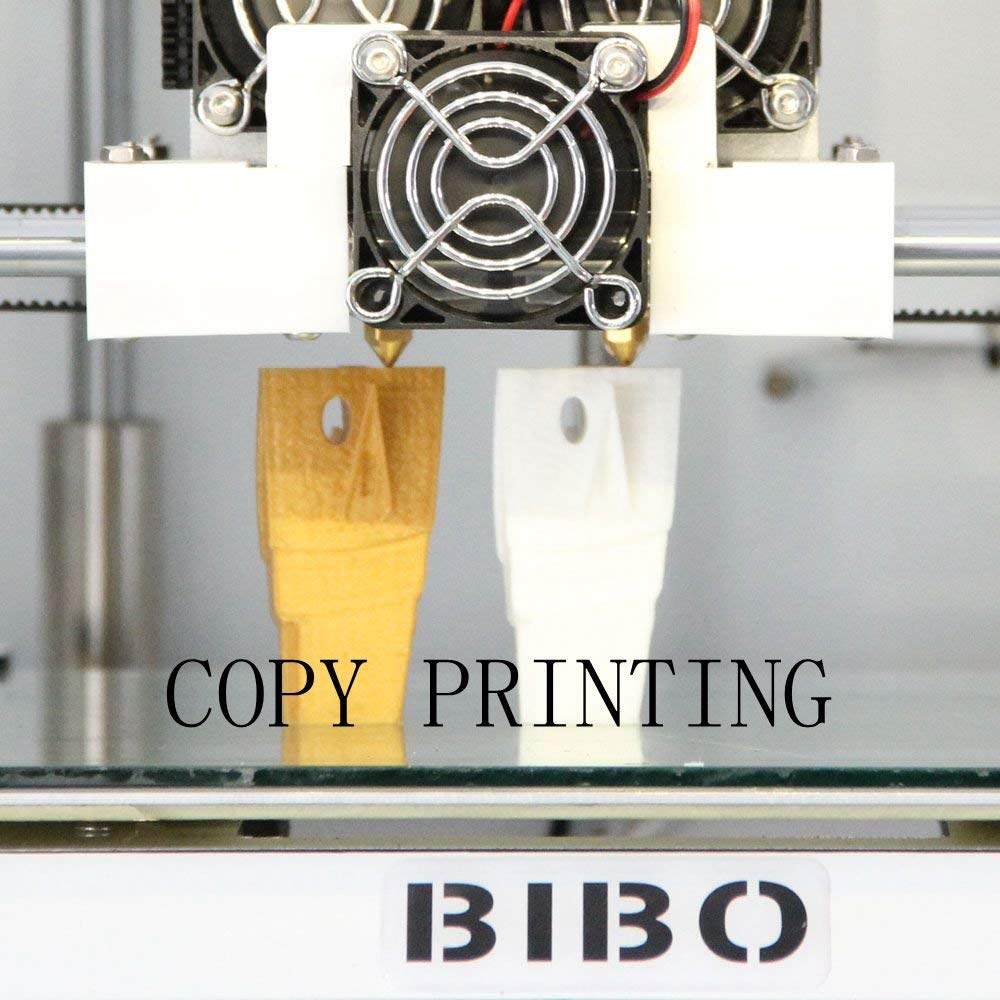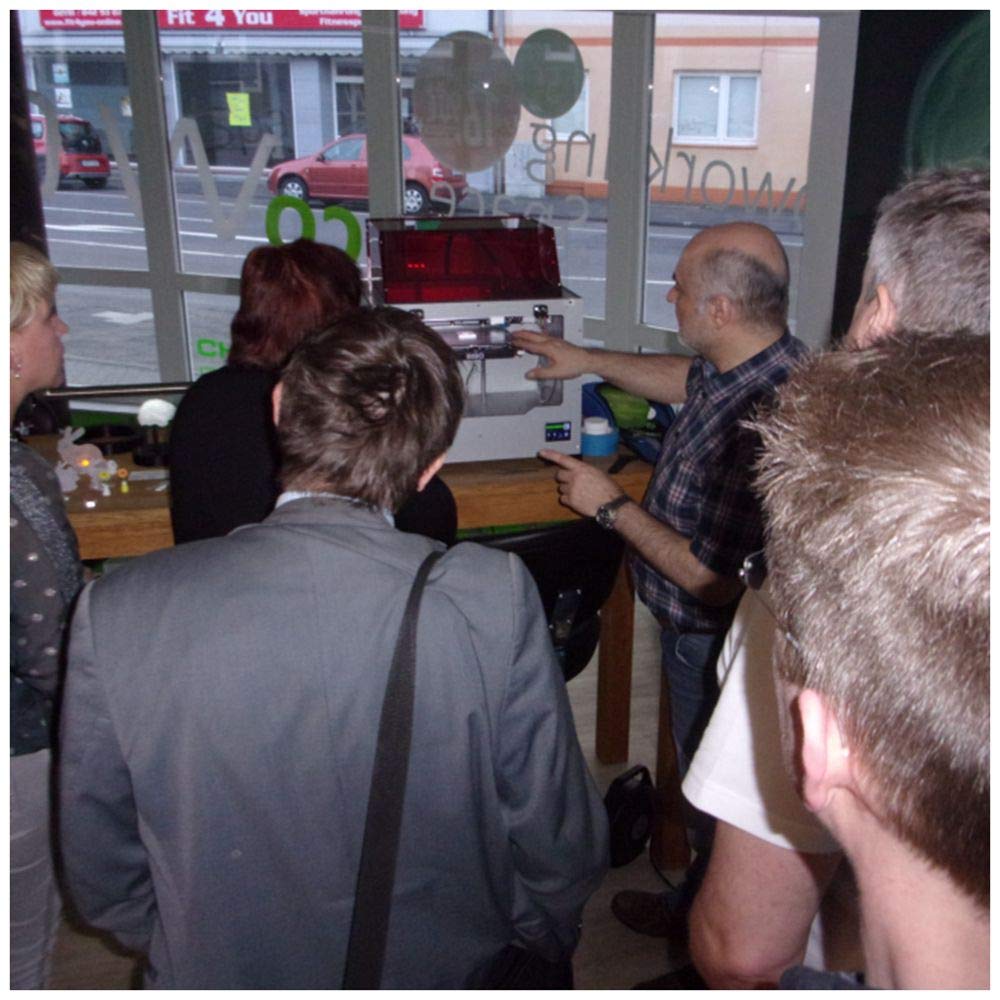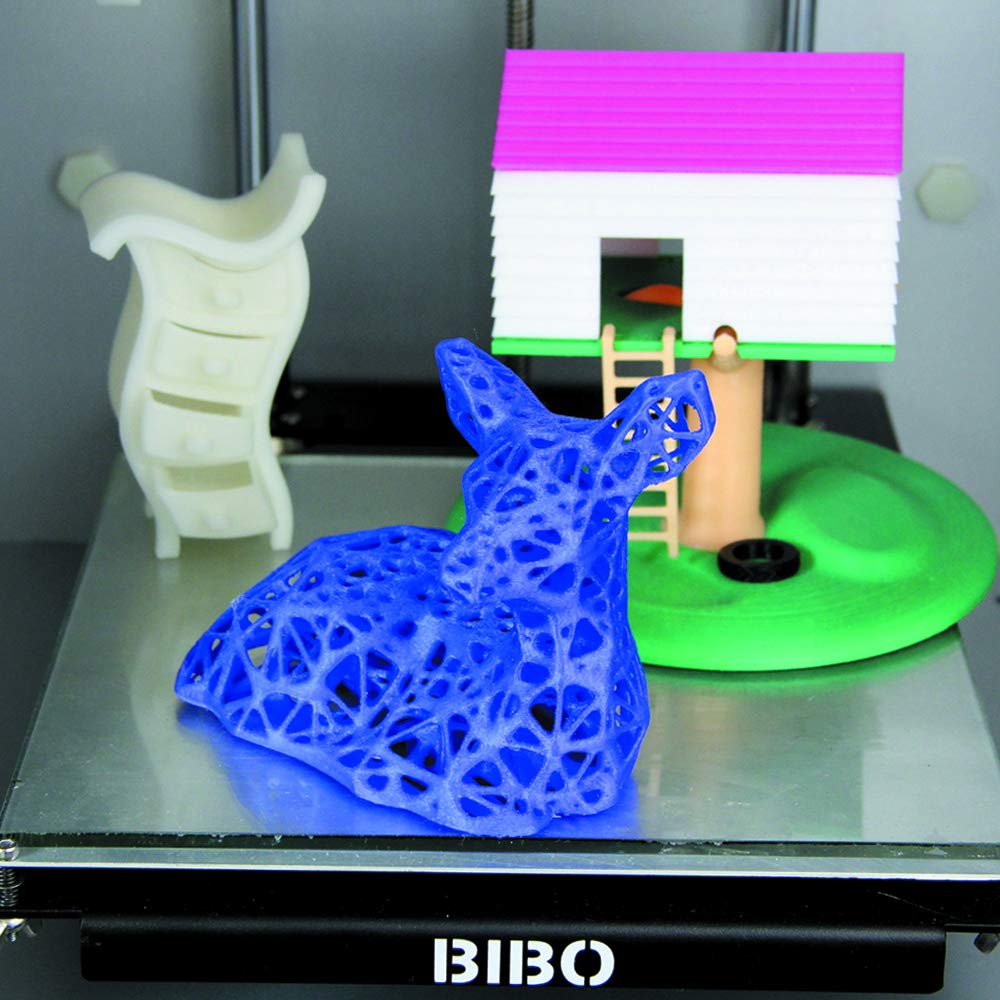 BIBO 2 touch laser X
70,069
Taxes Included | Free Shipping
Full Color Touch Screen: with no threshold,which is more friendly and easier operation
2.Filament detection: if the filament spool runs out during printing, the machine automatically pauses for you to load in a fresh spool, very useful for big volume object printing
3.WIFI Control: the included networking feature permits you to control the print via a phone or PC
4.Copy printing: dual extruders can print two same objects at one time, cut your printing time at least in HAL
5.Power cut restart: the printer will automatically resume printing correctly if power is cut abruptly
6.Metal Frame: 6mm thick aluminum composite panel, CNC precision machining, Higher precision and more stable printing
7.Dual Extruder: allows you print the object in two color and print the dissolvable filament for printing support material
8.Removable Glass Bed: This permits totally smooth-bottomed prints and is highly reliable for sticking certain plastic types down during printing
9.Removable Enclosed Cover: retain heat in the chamber, and result in better ABS printing
10. Engraving: extremely good at engraving objects such as wood, plastic, leather, paper and even cutting thin materials like plastic
---
This Product is Out Of Stock......
---
Full-color touchscreen – allowing for user-friendly and easy operation. In place of a touchscreen interface, the BIBO Maker features a dot-matrix LCD screen with a scroll wheel knob.
WiFi – the included WiFi module permits you to start the print remotely from your PC or phone.
Filament runout detection – this useful feature pauses the print if the filament runs out during printing.
Resume Power function – a similarly useful feature that lets you recover your print in case of a power outage.
| | |
| --- | --- |
| GENERAL SPECIFICATIONS : | |
| Technology : | Fused deposition modeling (FDM) |
| Year : | 2019 |
| Assembly : | Partially assembled |
| Mechanical arrangement : | Cartesian XY-head |
| Manufacturer : | Bibo |
| 3D PRINTER PROPERTIES : | |
| Build volume : | 214 x 186 x 160 mm |
| Feeder system : | Direct drive |
| Print head : | Dual nozzle |
| Nozzle size : | 0.4 mm |
| Max. hot end temperature : | 270 ℃ |
| Max. heated bed temperature : | 100 ℃ |
| Print bed material : | Glass |
| Frame : | Aluminum |
| Bed leveling : | Manual |
| Connectivity : | WiFi, USB |
| Print recovery : | Yes |
| Filament sensor : | Yes |
| Camera : | No |
| MATERIALS : | |
| Filament diameter : | 1.75 mm |
| Third-party filament : | Yes |
| Filament materials : | Consumer materials (PLA, ABS, PETG, Flexibles) |
| SOFTWARE : | |
| Recommended slicer : | Cura, Simplify3D, Repetier-Host |
| Operating system : | Windows, Mac OSX, Linux |
| File types : | STL, OBJ, AMF |
| DIMENSIONS AND WEIGHT : | |
| Frame dimensions : | 467 x 357 x 374 mm |
| Weight : | 16 kg |
Bibo

3D Printer

18.23 KG

Type D