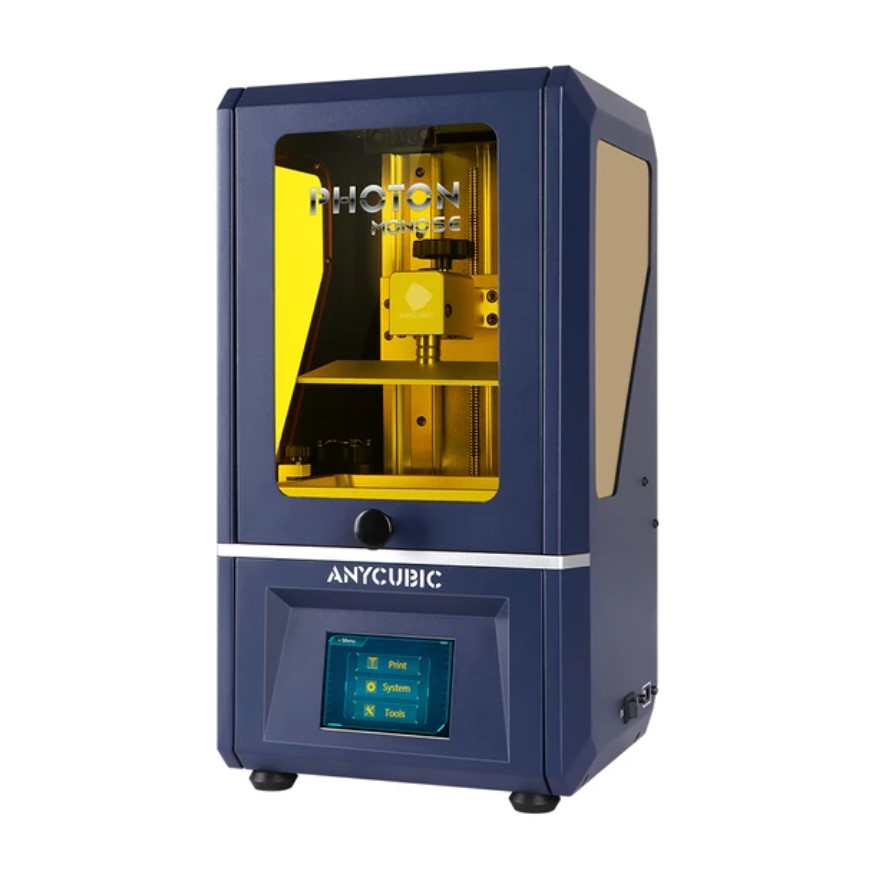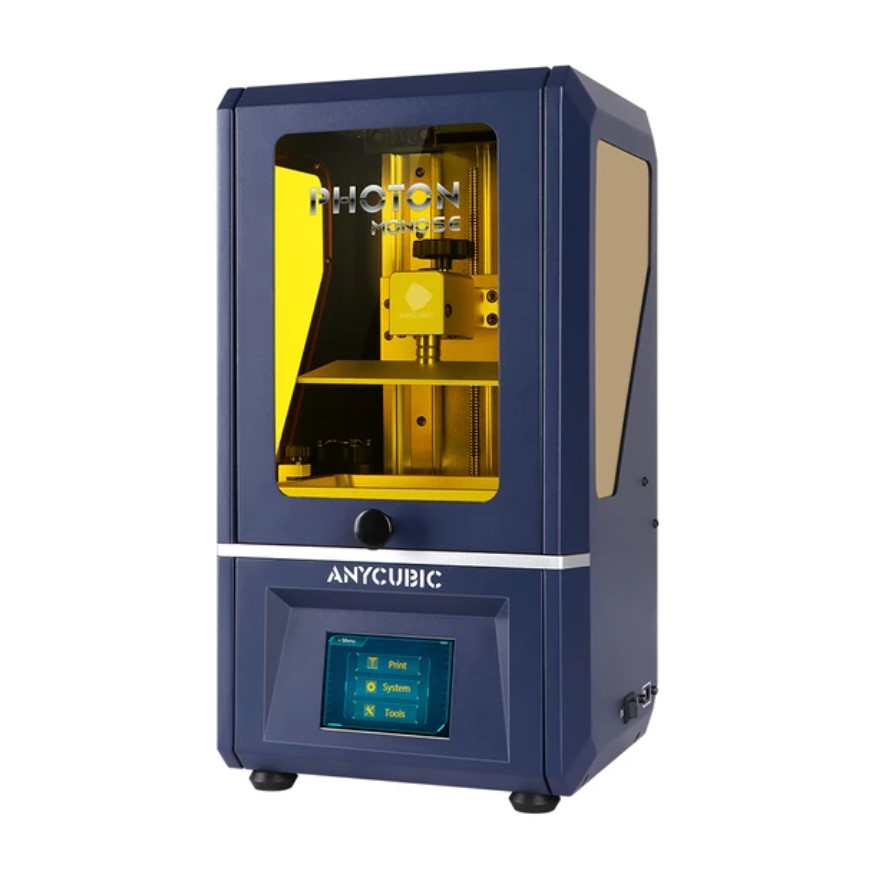 Anycubic Photon Mono SE
39,999
Taxes Included | Free Shipping
Cooling device for stable printing performance and longer service life.Full metal and CNC-made structure, solid build, stable printing,supreme accuracy for highly detailed prints. The Z-axis is supported by dual linear rails,stepper motor and clearance nut combination which dramatically improves stability while in motion and reduces the risk of shifted layering.The exposure time is reduced to 1 second. The printing speed is 4 times faster than the speed of an RGB screen.
---
This Product is Out Of Stock......
---
Fast Printing, Saving Time -- ANYCUBIC Photon Mono SE achieves fast printing, each layer of exposure can cure the resin in only 1 second, and the printing speed is MAX 80mm/h, which is 4 times that of ordinary color screens, which greatly improves the printing efficiency and saves time printing More models. The 6.08-inch 2K monochrome LCD has a longer service life and can print for more than 2000 hours.
High Printing Accuracy, High Stability -- Photon monose adopts 2k 6.08 inch black and white screen, 2560 * 1620 (2K) high resolution brings high precision printing, high light transmittance, and Z axis adopts double linear guide + screw motor +The combination of anti-backlash nut to improve the stability of the Z axis, so that the printing details can be vividly displayed, suitable for printing microcosms, with surprising fineness.
WIFI Control, One-key Leveling -- Download and use the Anycubic 3D application control to easily realize remote control of printing operations, real-time monitoring of printing progress, and adjustment of printing parameters at any time. The Anycubic Mono Se 3D printer is a pre-assembled printer, which can be assembled quickly and leveled easily. Just reset to zero → lock the platform, and leveling can be completed in two simple steps.
Metal Frame, Sturdy and Durable -- The all-metal one-piece housing and CNC machined aluminum body enable Photon Mono Se to reduce resonance, make printing more stable and improve printing accuracy. The printing platform is designed with a drawing process, which can enhance the adhesion, make it more stable during the printing process and eliminate the print layer pattern.
Powerful Heat Dissipation System -- Anycubic Photon monose has a unique ultraviolet heat dissipation channel, effective cooling, helping to improve printing quality and service life. The print size is 130 x 78 x 160mm, which fits the size of various print models.
| | |
| --- | --- |
| Technology : | LCD/MSLA |
|  Printing Volume : | 130 x 78 x 160 mm |
| Light Source : | 405nm |
| XY-Axis Resolution : | 0.051mm |
| Z-Axis Resolution : | 0.01mm |
| Printing Speed : | MAX 80mm/h |
| Power : |  55W |
| Materials : | 405nm UV resin |
| Machine size : | 220mm(L)*200mm(W)*400mm(H) |
| Display Control : | 2.8inTouch LCD |
| Recommended Slicer : | ChiTu Box,Anycubic Photon slicer |
| File types : | STL |
| Connectivity : | USB Port |
| Weight : | 4.7kg |
Anycubic

3D Printer

Yellow

Type D