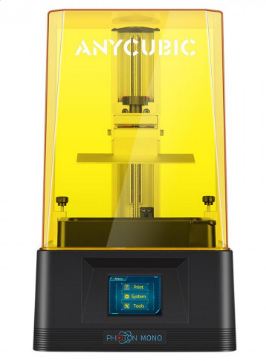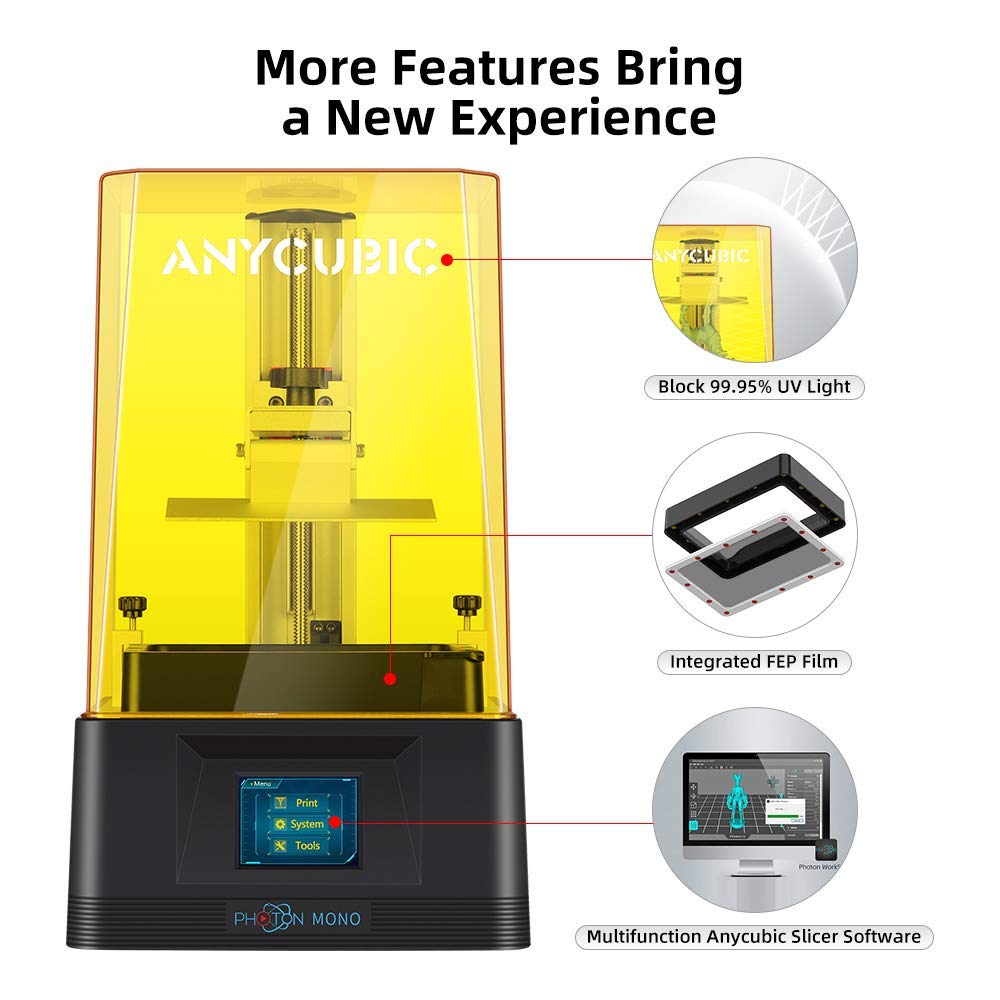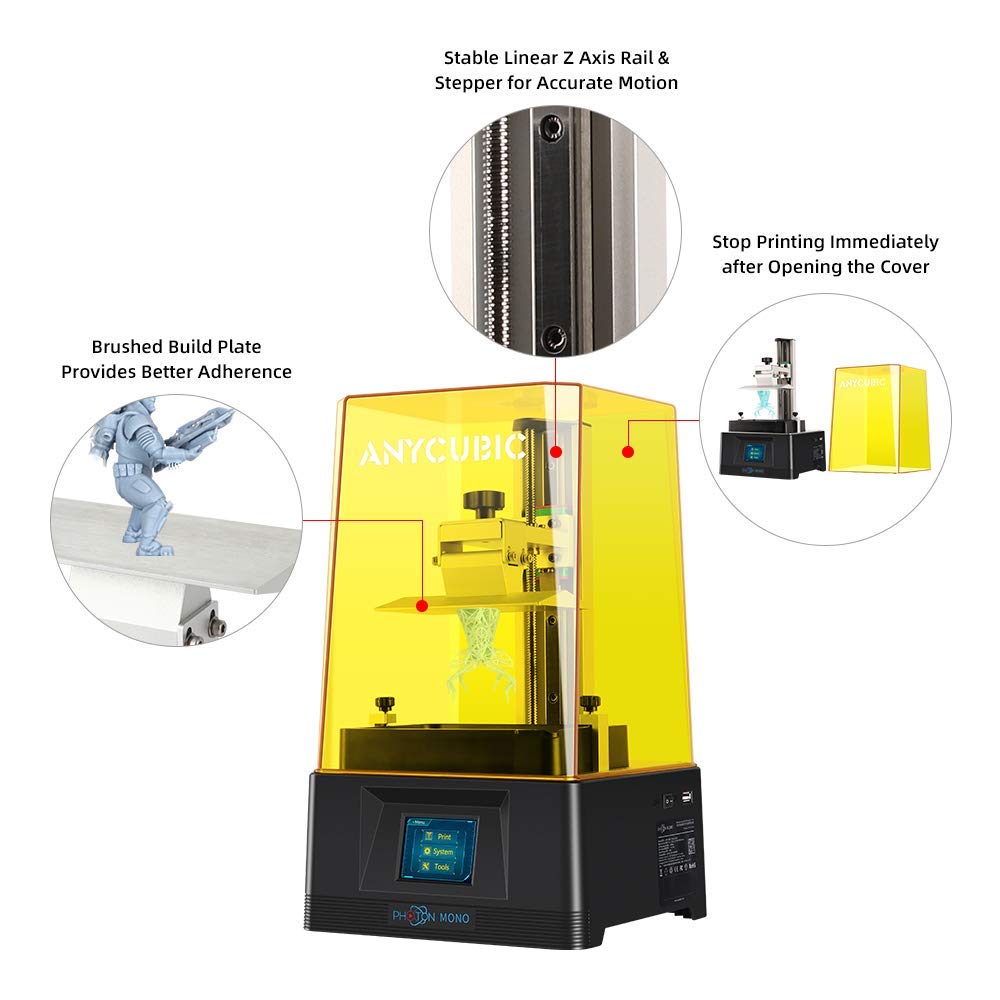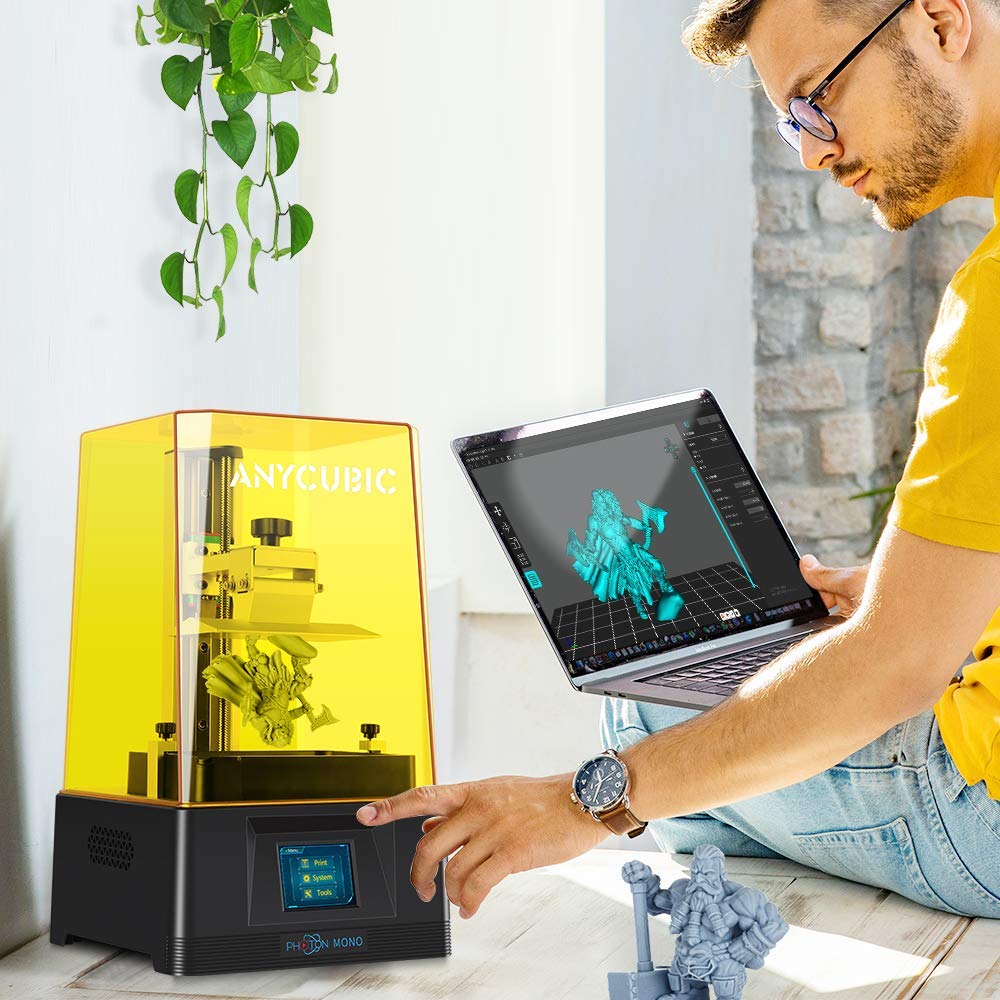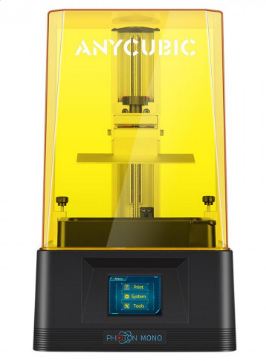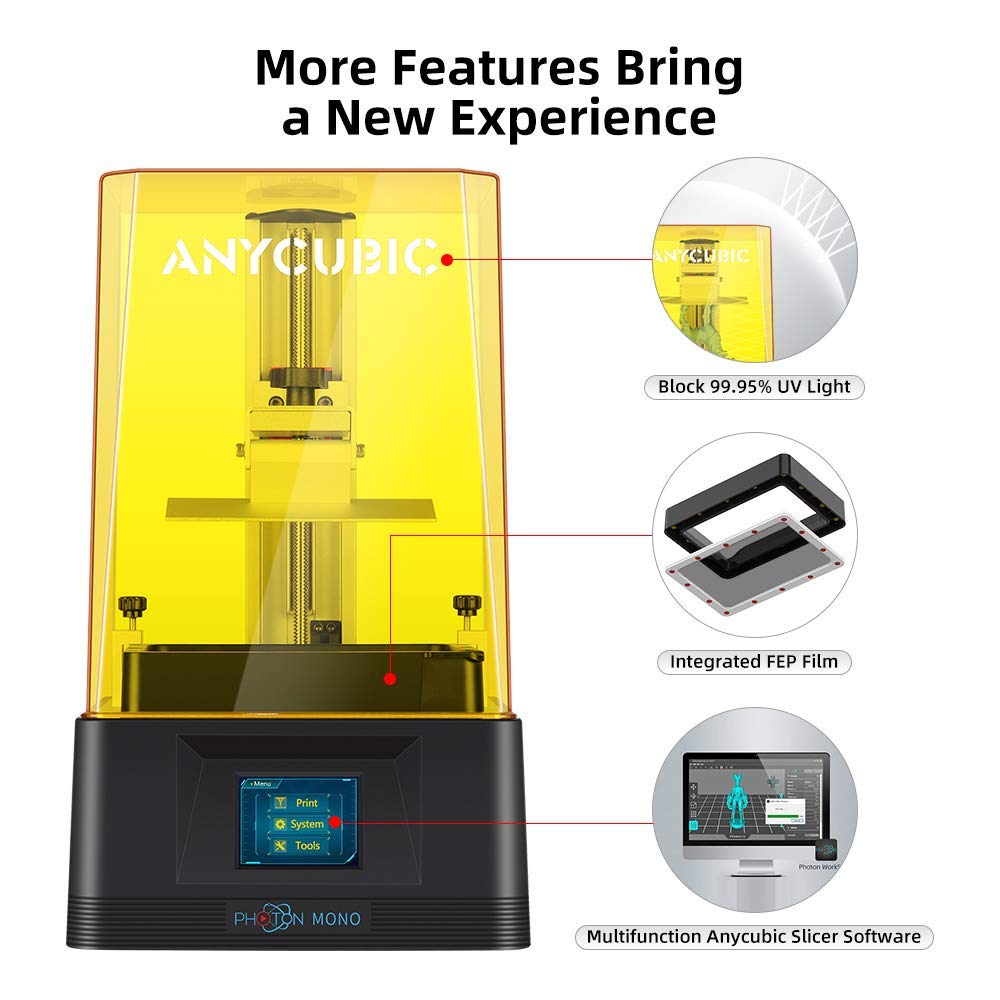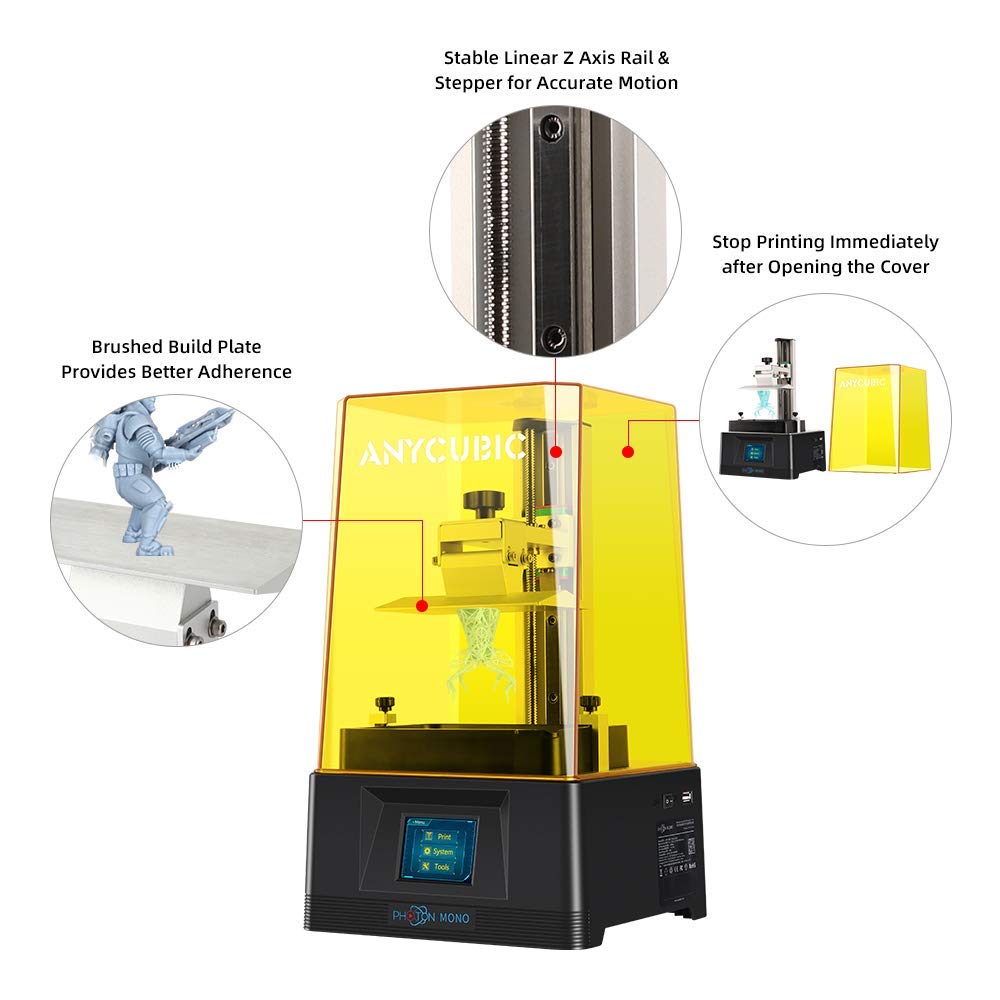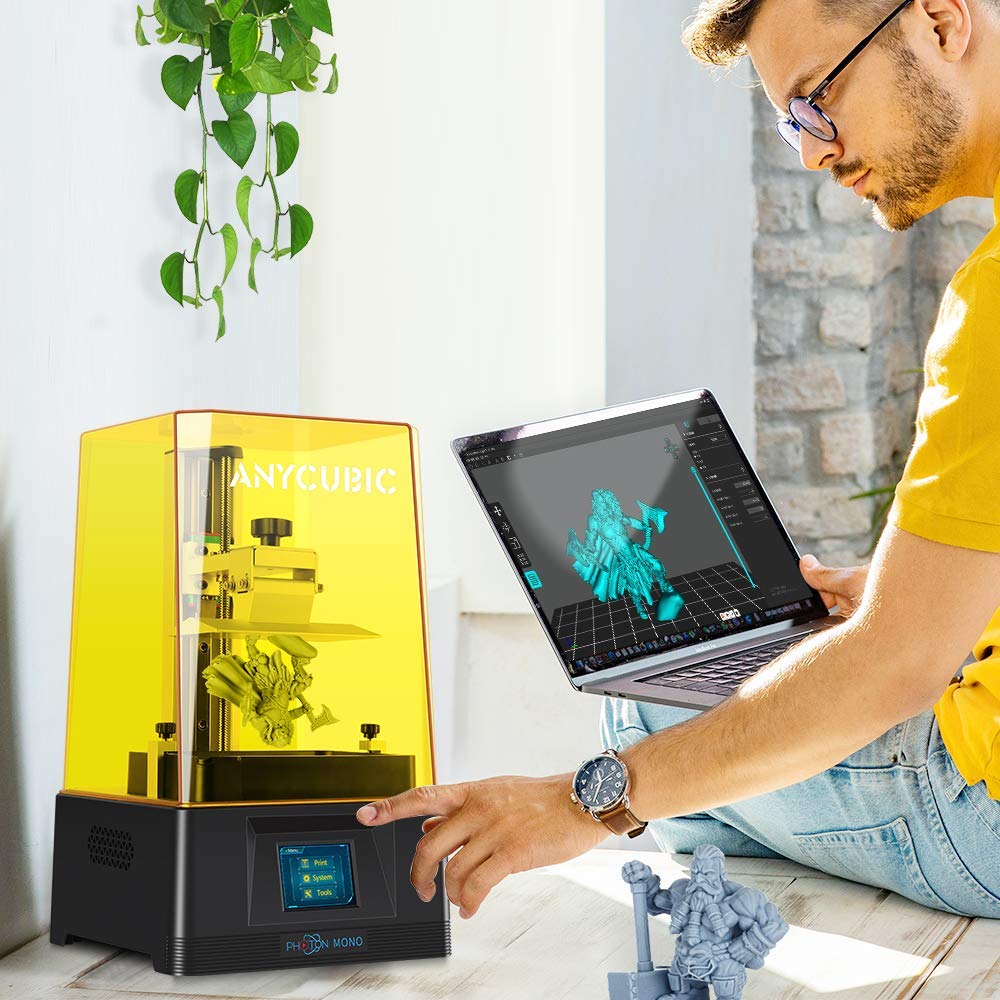 Anycubic Photon Mono
35,262
Taxes Included | Free Shipping
The Anycubic Photon Mono has a 6 inch monochrome LCD display. With this new technology, the Photon Mono prints at unbelievable printing speeds, so that it only takes 1-2 seconds per layer - compared to conventional LCD 3D printers with 7-8 seconds per layer
---
This Product is Out Of Stock......
---
Faster Printing Speed 50mm/h : The maximum printing speed of Anycubic Mono 3D printer is 50mm/h, which is about 2.5 times faster than the regular 3d printers. It only takes 1.5 seconds to per layer exposure the cured resin for each layer, which significantly improves printing efficiency and helps fast printing. It is compatible with the latest Anycubic slicing software and has more powerful functions.
Excellent Printing Effect: a new generation of matrix parallel light source provides more uniform UV curing, upgraded higher light source power and used in conjunction with 2K monochrome LCD, can greatly improve printing details and accuracy, support up to 8 times anti-aliasing, and better detail printing, for printing game characters, miniatures and gadgets
Ultra-high-precision 2K Resolution: Photon mono 3D printer with a 6.08'' 2K Monochrome LCD, which can be quickly cured by matrix ultraviolet rays to provide accurate printing results. The light transmittance is high, the screen life is up to 2000 hours , whose service life is 4 times that of RGB LCD screen and stable performance.
Z-AXIS Dual Linear Slide: The LCD 3D printer photon mono's dual Z-axis slide avoids the movement of the platform during the printing process, improves the stability of the Z axis, eliminates the stripes in the final printing, and produces a smooth surface and fine texture. One-piece transparent cover with larger internal space.
More Functions: 1. Quiet printing: does not affect work and sleep; 2. One-piece release film: Eliminate the cumbersome steps of replacing the release film, and replace it quickly; 3. Door opening detection switch: The machine can be set to stop working immediately after opening the cover, which is convenient for operation and viewing the printing process.
| | |
| --- | --- |
| System : | Photon Mono |
| Operation : | 2.8 inch Touch Screen |
| Software : | ANYCUBIC Photon workshop |
| Connectivity : | USB |
| Technology : | LCD-based SLA |
| Light-source : | high-quality filament(wavelength 405nm) |
| XY Res. : | 0.051mm |
| Z Axis Res. : | 0.01mm |
| Layer Res. : | 0.01 ~ 0.15mm |
| Printing Speed : | MAX 50mm/h |
| Rated Power : | 45W |
| Printer Size : | 227mm(L)*222mm(W)*383mm(H) |
| Build Volume : | 130mm(L) *80mm(W) *165mm(H) |
| Material : | 405nm UV Resin |
| Net Weight : | ~4.5kg |
Anycubic

3D Printer

4.50 KG

Yellow

Type D