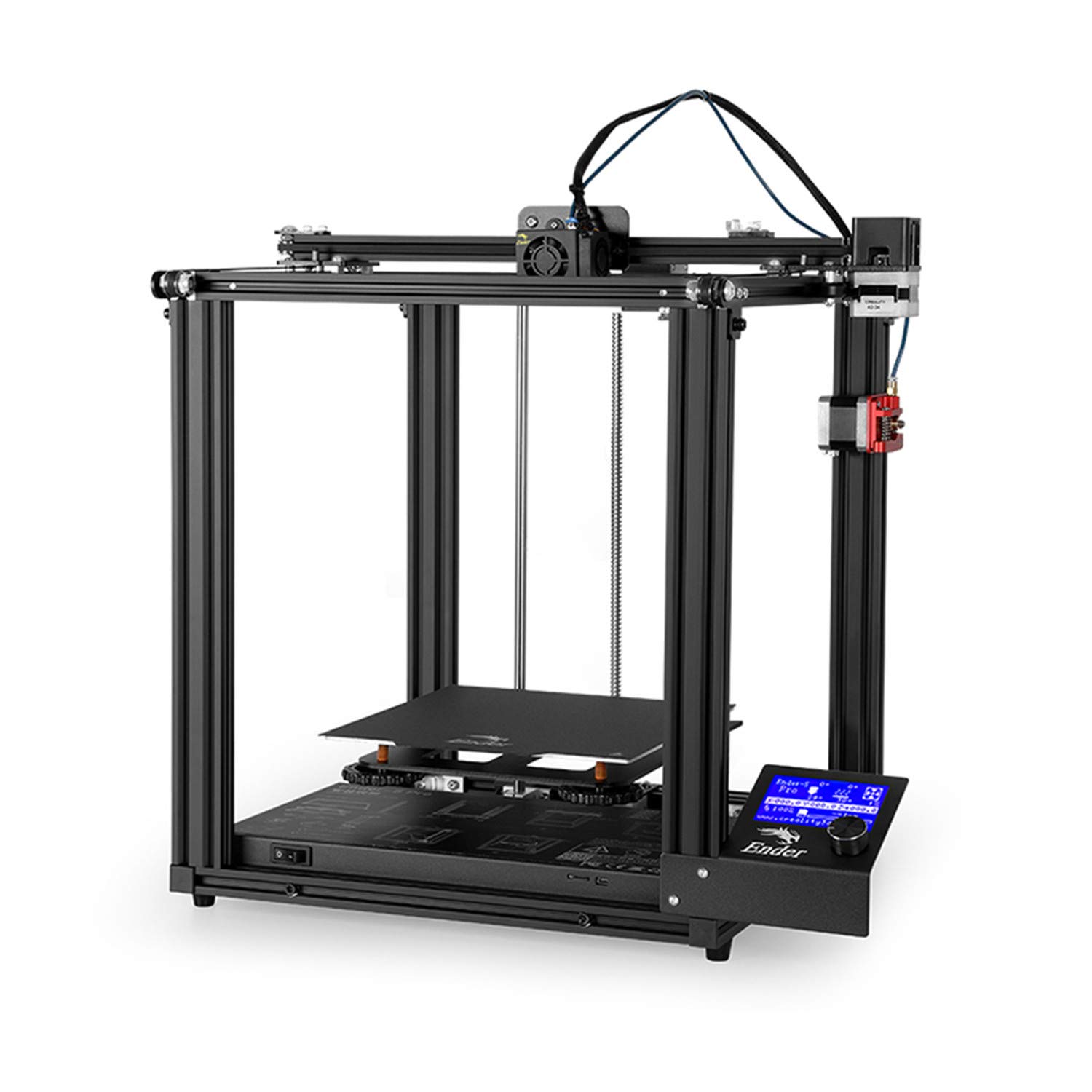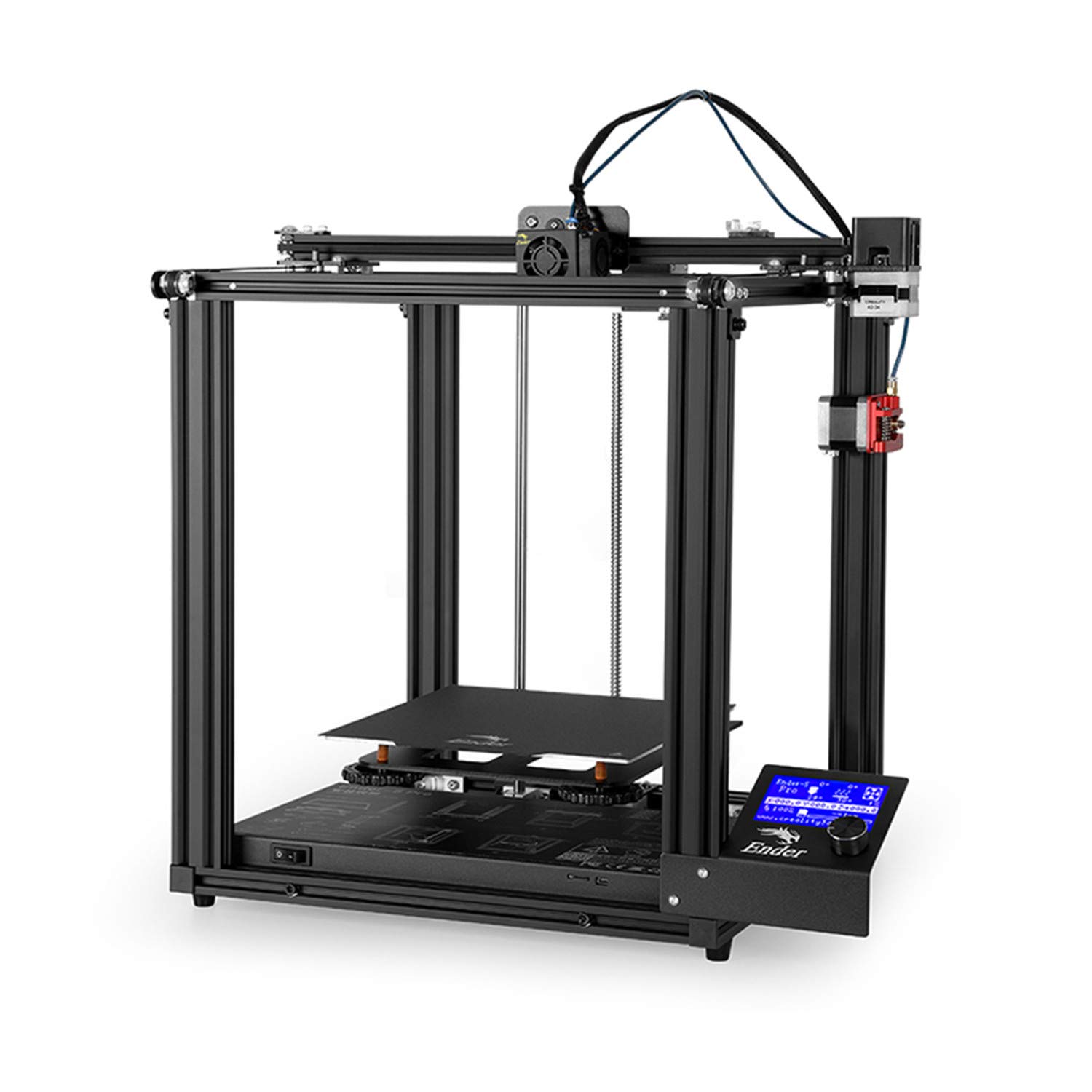 Ender 5 Pro
33,799
Taxes Included | Free Shipping
CREALITY ender 5 PRO Ultra Silence Printing 3D Printer High Precision Fast Printing Accuracy Printer for Education.ender 5 pro is built to last with a high strength aluminum frame. Enclosed metal unibody design enables a more stable and rigid structure with compact size.
---
---
" Upgraded Creality Ender 5 with Creality V1.1.5 silent motherboard TMC2208 driver pre-installed
upgraded metal extruder kits
Upgraded imported blue Capricorn Bowden PTFE filament tube
Ender 5 Pro with high precision print quality;
Equipped with dual Y-axis and Z-axis selectable motors, moving more smoothly,
Ender 5 Upgrade Built-in brand power supply, heats the heated bed to 230.0 ° F in 5 minutes.
Ender 5 Pro with Resume Print Function: The printer is protected by its power supply from voltage spikes and power outages.
If electrical power is lost, prints can be resumed from the last layer, saving time and reducing waste.
Double Y-axis with stable output: Ender-5 Pro has a double-Y-axis control system with the synchronous operation and stable output to avoid vibrations resulting from long-term printing.
Modular design fun, Ender-5 Pro has self-assembled modular parts to meet the assembly requirements of enthusiasts like you."
| | |
| --- | --- |
| Technology : | FDM |
| Build Size : | 220*220*300mm |
| Print Resolution : | 100-300microns |
| Nozzle Diameters : | 0.4mm |
| Nozzle Count : | ONE |
| Max. Nozzle Temp : | 255℃ |
| Max. Print Bed Temp : | 110℃ |
| Printing Materials : | PLA,TPU,ABS |
| Filament Diameter : | 1.75mm |
| XY-axis Precision : | STL, Obj, amf |
| Z-axis Precision : | 0.004 mm |
| Max Print Speed : | 80mm/s |
| Auto Levelling : | NA |
| Print Bed Removeable : | yes |
| Supported files : | STL,OBJ,G-Code |
| Camera : | NA |
| Connectivity : | Online or SD offline |
| Machine size : | 552*485*510mm |
| Machine weight : | 11.8kg |
Creality

3D Printer

Black