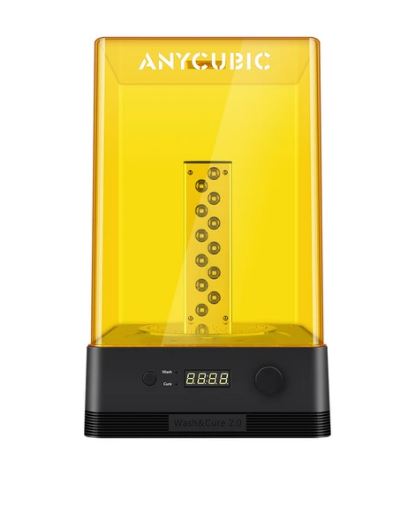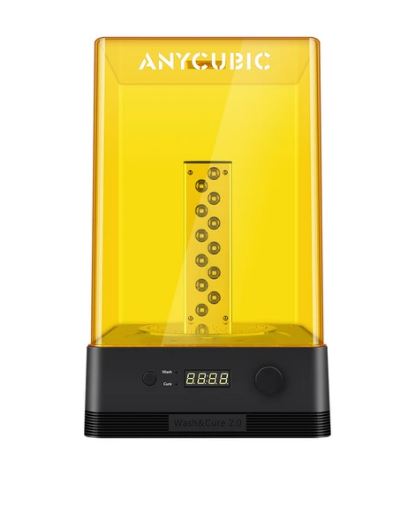 Anycubic Wash N Cure 2.0
12,299
Taxes Included | Free Shipping
Supports model washing and curing, more productivity with less effort. Prevents cleaning agent from splashing, more safety and protection. The platform rotates 360°to ensure even and complete curing. By adding a reflector, the top of the model can be cured. The time can be adjusted: 1-60 minutes
---
This Product is Out Of Stock......
---
Cleaning Mode: 1. Basket cleaning: remove the model and put it into the basket for direct cleaning; 2. Hanging cleaning: directly hang the print platform on the cleaning basket or cleaning stand to clean, reducing exposure to resin. Compatible with most LCD/DLP/SLA 3D printers such as Mars series, Photon series, etc. on the market.
Anti-UV Light Hood: One-piece molding hood, 99.95% blocking rate of 405nm wavelength UV light. The resin cleaning and curing station adopts sealed cleaning, which effectively prevents the cleaning agent from splashing and volatilization, and provides more security.
UV Lamp Beads Upgrade Curing Mode: lamp beads add lenses, the light source intensity distribution is more uniform, and the surface of the model is smoother. With the 360° automatic rotating curing table, the bottom reflector is added, the bottom curing has no dead corners, so that the entire model is cured more thoroughly.
Custom Time Adjustment: 1-60min time adjustable, knob custom cleaning and curing time. Each layer of the 3D printer model can be better cleaned and cured according to your DIY needs. After cleaning and curing the model, the performance is significantly improved, helping you create a perfect model.
| | |
| --- | --- |
| Machine properties : | CWash and Cure |
| Control method : | Digital tube, LED indicator, Control knob |
| Rated power : | 25W |
| Input voltage : | AC110/220V 50/60Hz |
| UV lights : | 405nm |
| Time selection : | 1-60min |
| Machine size : | 225mm(L) *235mm(W) *365mm(H) |
| Washing size : | 120mm(L) *74mm(W) *165mm(H) |
| Curing size : | 140mm(D) *165mm(H) |
| Weight : | 3.7kg |