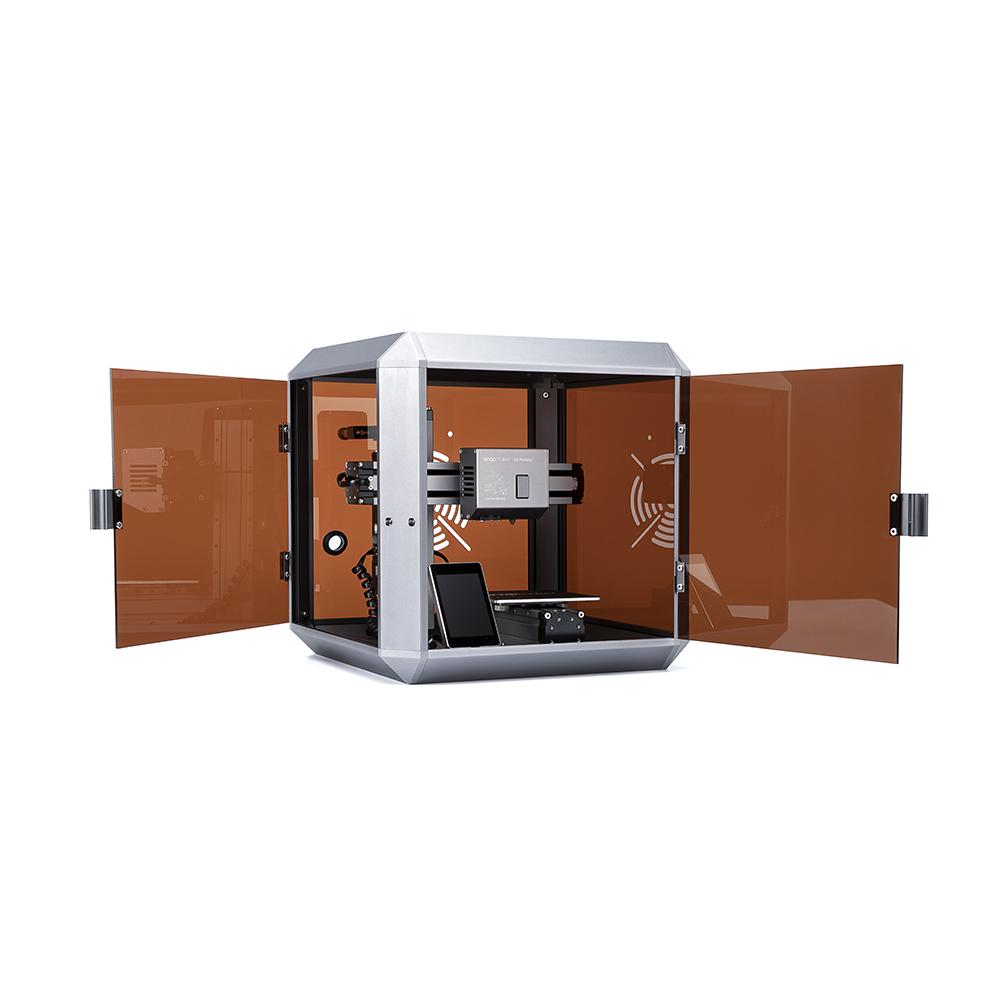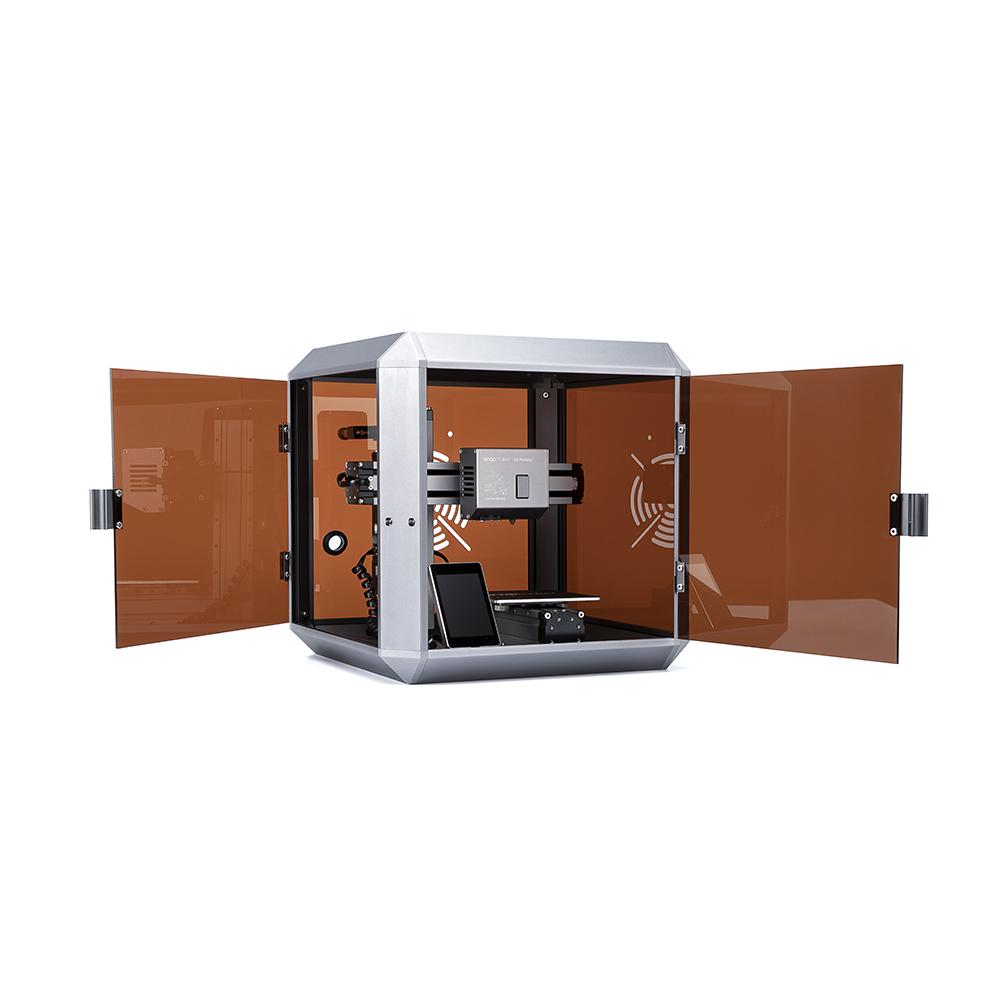 Enclosure V1.1 for Snapmaker Original
18,999
Taxes Included | Free Shipping
This product is specially designed for Snapmaker Original, currently incompatible with Snapmaker 2.0. The Z-Axis extension module does not fit in this enclosure.
You definitely need this updated Enclosure V1.1, it comes with the thickened corner bracket on the frame and automatic induction switch on door, which gives you a better use experience.
Get one enclosure when CNC carving or cutting, laser engraving, or printing with ABS. Particularly, you should think about using the enclosure to protect your kids or pets from the operating machine.
---
---
• Aluminum Frame : Made with solid material.
• Light Filtering : Protect from potential harmful laser injuries when laser engraving.
• Laser engraving stops automatically when the door opens : When any of the doors is opened, the laser engraving will stop automatically; while all the doors are closed, the laser engraving will resume. As the switch is connected to the spare port on the controller, it will not influence the operation of the printer.
This feature only works in USB Disk Mode.