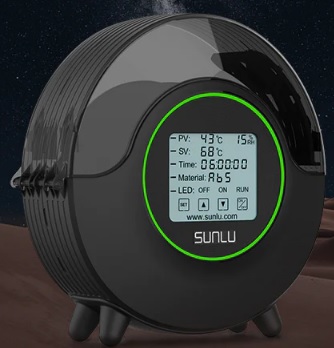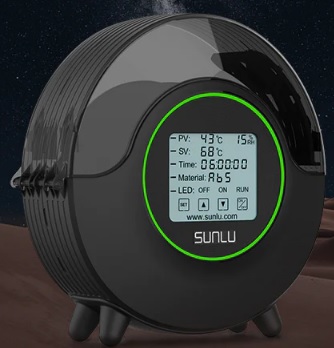 Sunlu S2 Filadryer
6,147
Taxes Included | Free Shipping
SUNLU dry box is specifically made for the purpose of drying 3d printer filament, intended to remove moisture from a spool of filament. It can keep 3D filament dried during a print job and can be used to dry filament for storage.
---
This Product is Out Of Stock......
---
• The enclosed container keeps out moisture and dust
• Keeps filaments in a low humidity environment
• A rotating spool holder that allows to load filament and feed it directily to your 3D printer.
• SUNLU S1 Filament Dryer Box has 2 button that operates time and temperature
• Adjustable temoerature control to keep filaments between 35C-55C.
• Adjustable time funcitons break free of worry.
•The print quality will be better if using filament dried by SUNLU filament dehydrator box, surface smoother, layer adhesion increased.
•It can be more helpful if you live in a humid temperature zone.
| | |
| --- | --- |
| Product size: | 265(L) X274(W) X 118(H) mm |
| Maximum capacity: | 0210*85 (H) mm |
| Net weight: | 1190g (Including power adapter) |
| Working environment: | |
| A) Environment temperature: | 20°C-35'C |
| B) Relative humidity: | 590% |
| Temperature setting range: | 35 C-70°C |
| Power adapter specification: | |
| A) Input specification: | AC 100V-240V, 50/60Hz |
| B) Output specification: | DC 24V+12, 2A |
| Standby Power: | 0.05W |
| Maximum working current: | 1.9A |
| Maximum working power: | 48W |
| LCD display screen: | 6.4-inch LCD display |