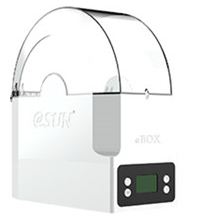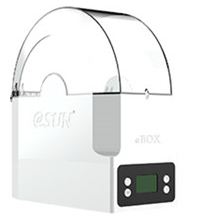 eSUN Filadryer White
6,888
Taxes Included | Free Shipping
---
This Product is Out Of Stock......
---
Designed to keep filament dry and dehumidify various kind of filaments, especially those moisture sensitive filaments, improve effect of your 3D model and achieve a good printing experience.
eBOX can storage your filaments and keep them dry.
Made of high temperature resistant material, it can bake your filament at a designated temperature for hours.
Provide a dry storage environment for 3D printer filament.
Freely set the drying heating time, temperature and empty disc weight for your needs.
Monitor the temperature inside the box and remaining material weight timely. 5 modes for you to choose.
Sealed protection, comprehensive dust-proof and no impurities.
With Special tank for dryer bag and Anti-slip foot pad, which is convenient for recycling. '
Equipped with LED screen, the light can be turned off automatically to save power.
Compatible with most of 3d printing filament of diameters 1.75mm/2.85mm/3.00mm.
You can adjust the temperature of dryer box according to different 3D filament material, ambient temperature, humidity and other factors.