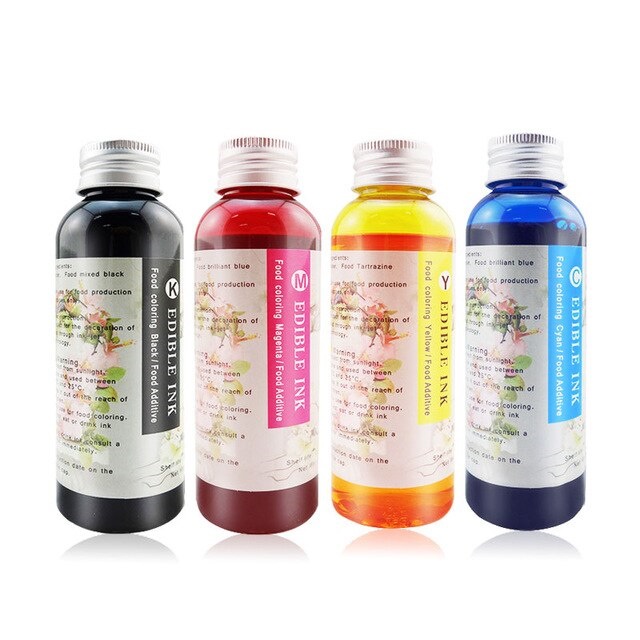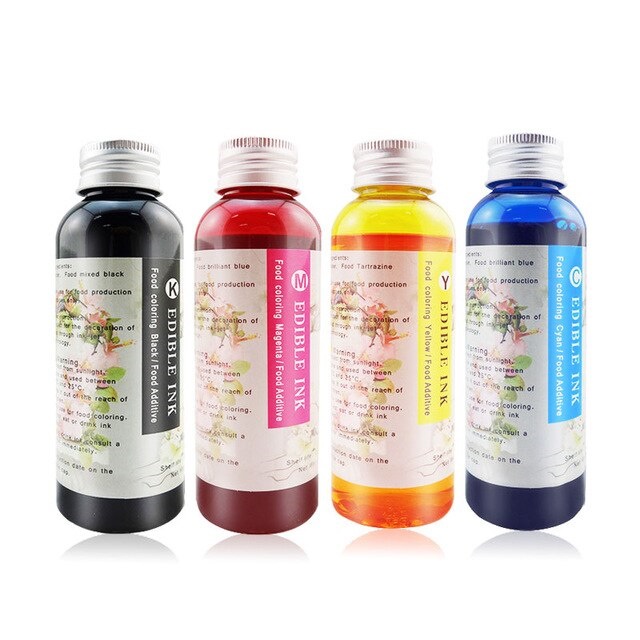 Edible Ink Set of 4 ( Yellow, Cyan, Magenta ,Black)
4,762
Taxes Included | Free Shipping
Happybuy Coffee DIY Design Food 3D Latte Art Maker Selfie Milk Tea Machine Edible Ink Printer for Chocolate Cookies Small Cake Store Edible Cartridges, Edible Markers, Cake Printer, Edible Ink Printer, Edible Image Printer, Canon Edible Printer, Ink edibles edible inks (food coloring) are intended to be used only in brand new compatible Ink edibles refillable ink cartridges that are filled only with Ink edibles edible ink.
---
This Product is Out Of Stock......
---
It is specially made for Canon photo cake printers. It is used to print images on edible sheets for photo cakes/cupcakes
VERSATILE USAGE : Canon Edible Inks can print on all kinds of Edible sheets like Frosting sheets, Wafer sheets and chocolate transfer sheets as well as Regular papers.
HIGHLY EFFICIENT : Each set of Canon edible inks can print around 400 sheets.
LONG SHELF LIFE : The shelf life of each set of edible inks is 24 months.
It is also known as Printer Ink, Food Ink and Photo Cake Ink.
| | |
| --- | --- |
| Model Name : | Edible Printer Ink Combo of Cyan, Magenta, Yellow and Black - Pack of 4 |
| Quantity : | 400 ml |
| Type : | Topping |
| Container Type : | Plastic Bottle |
| Form Factor : | Liquid |