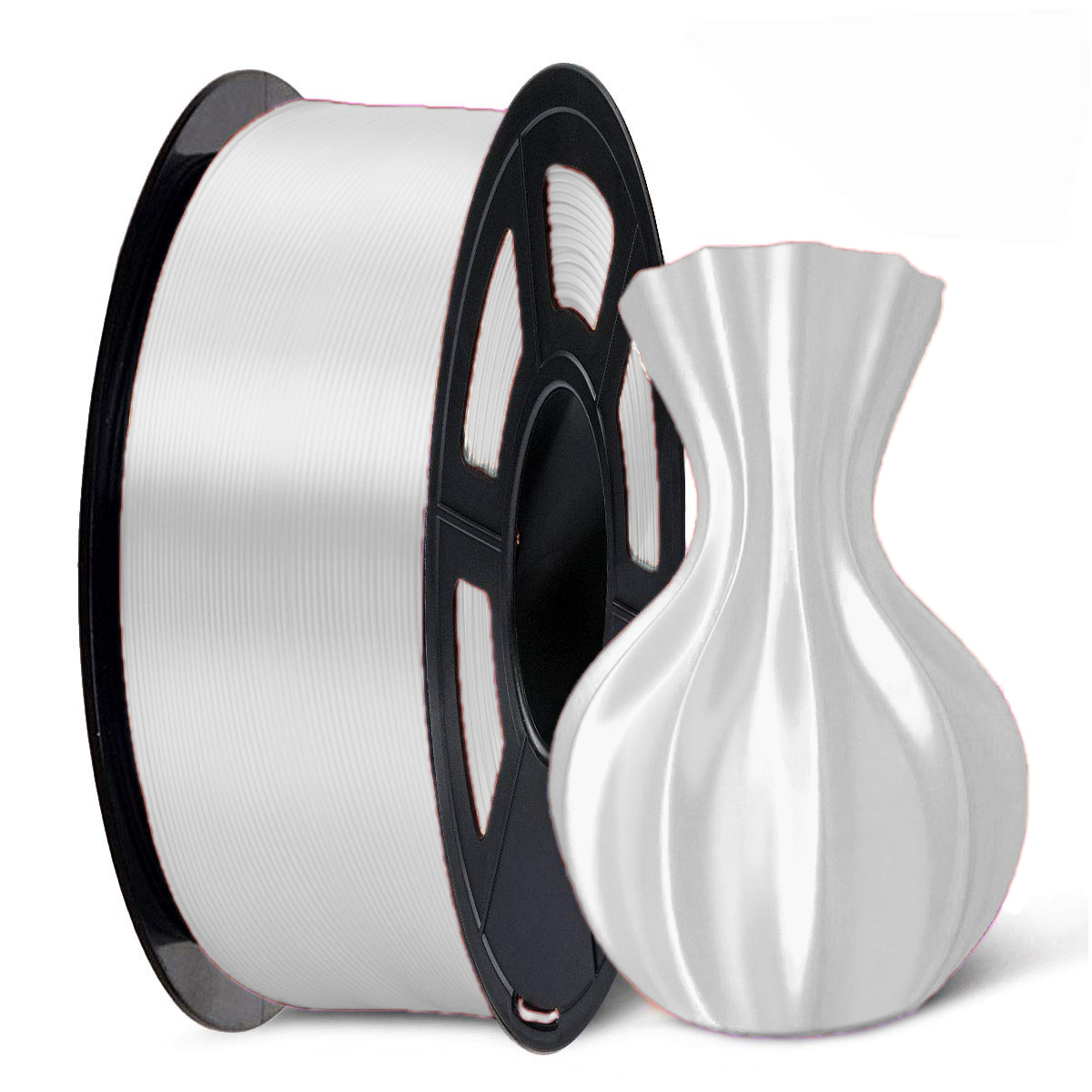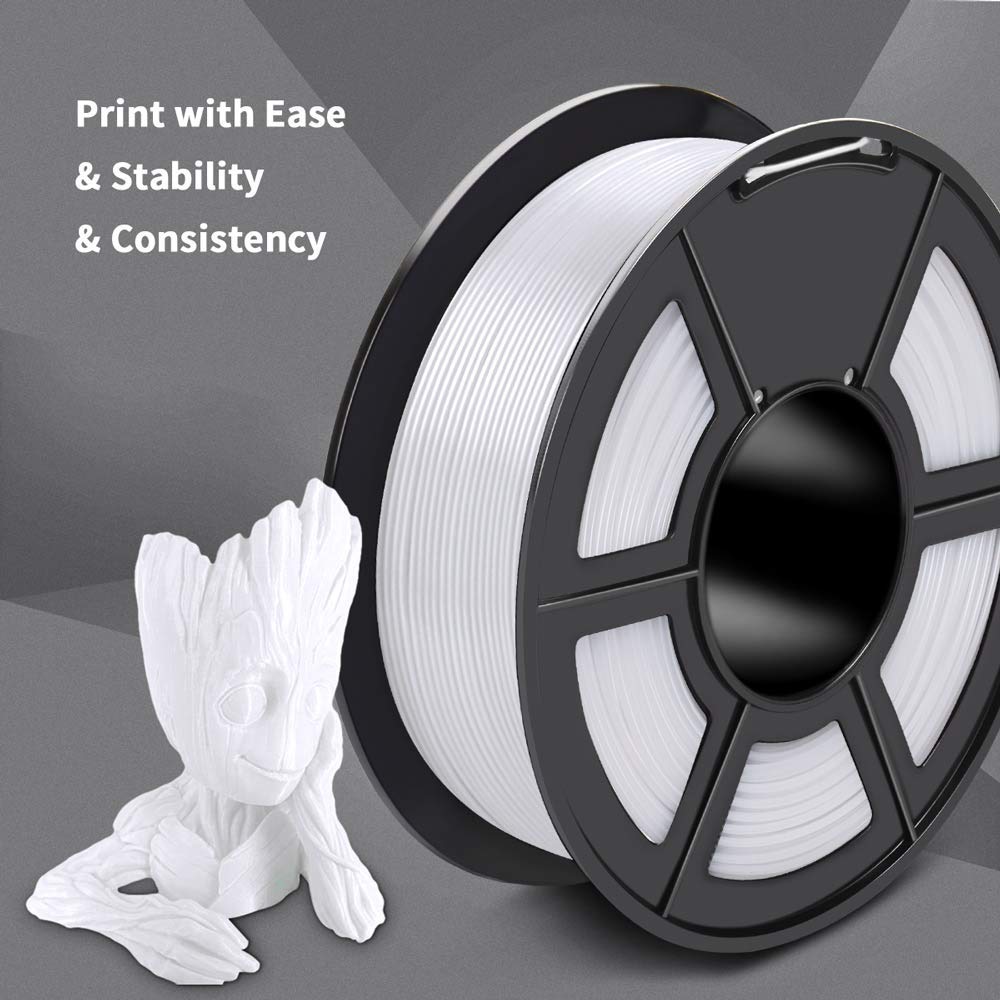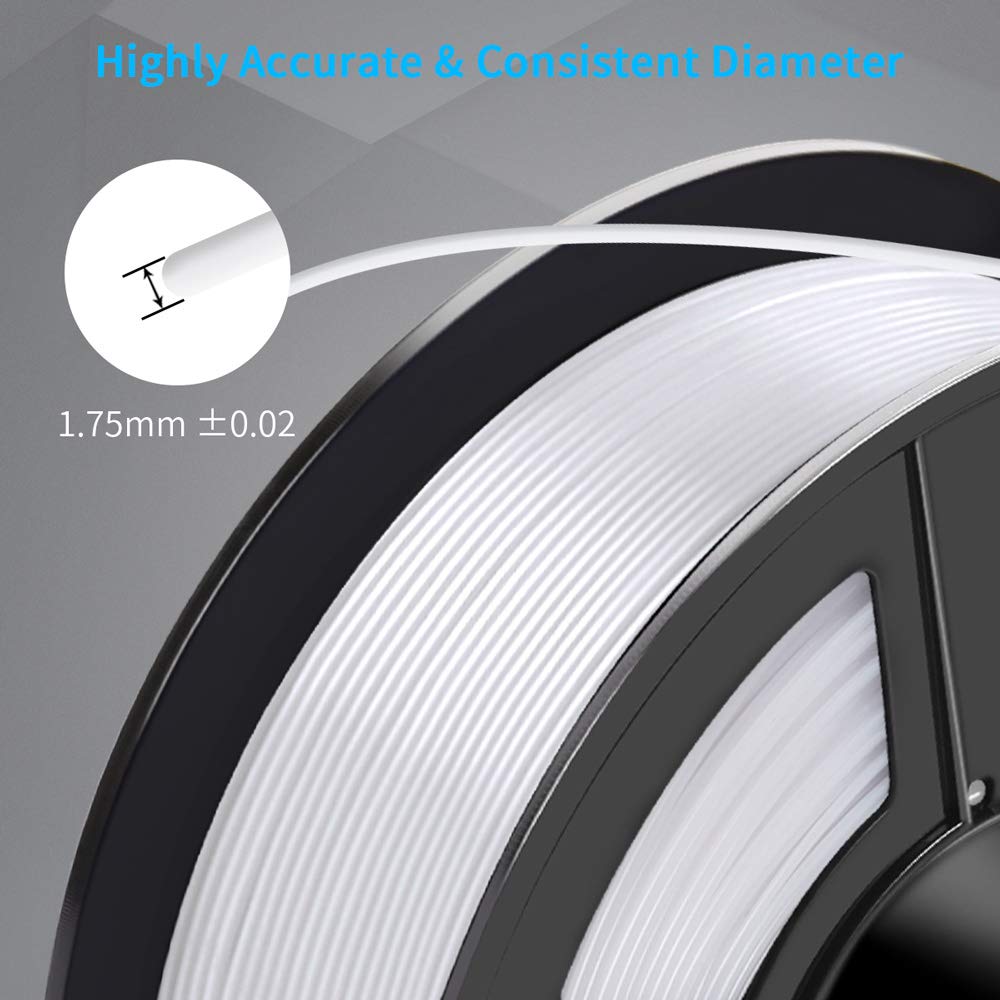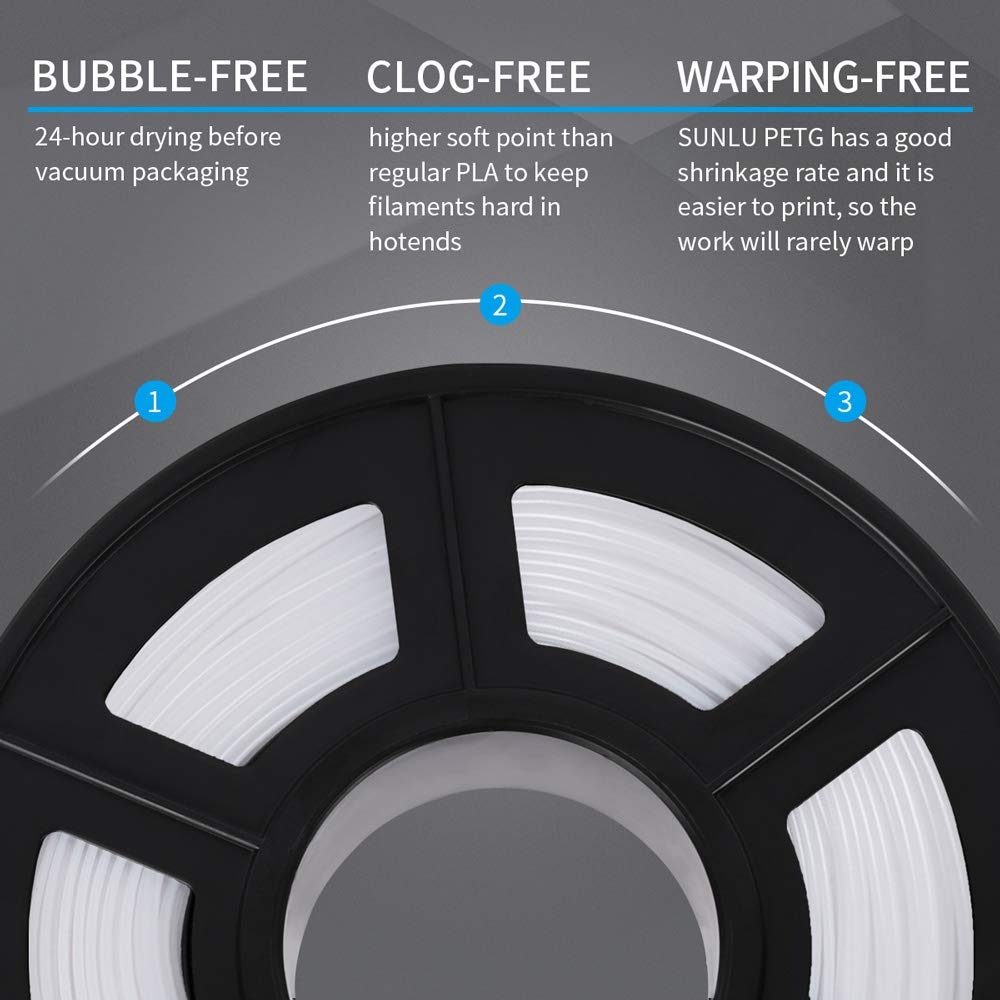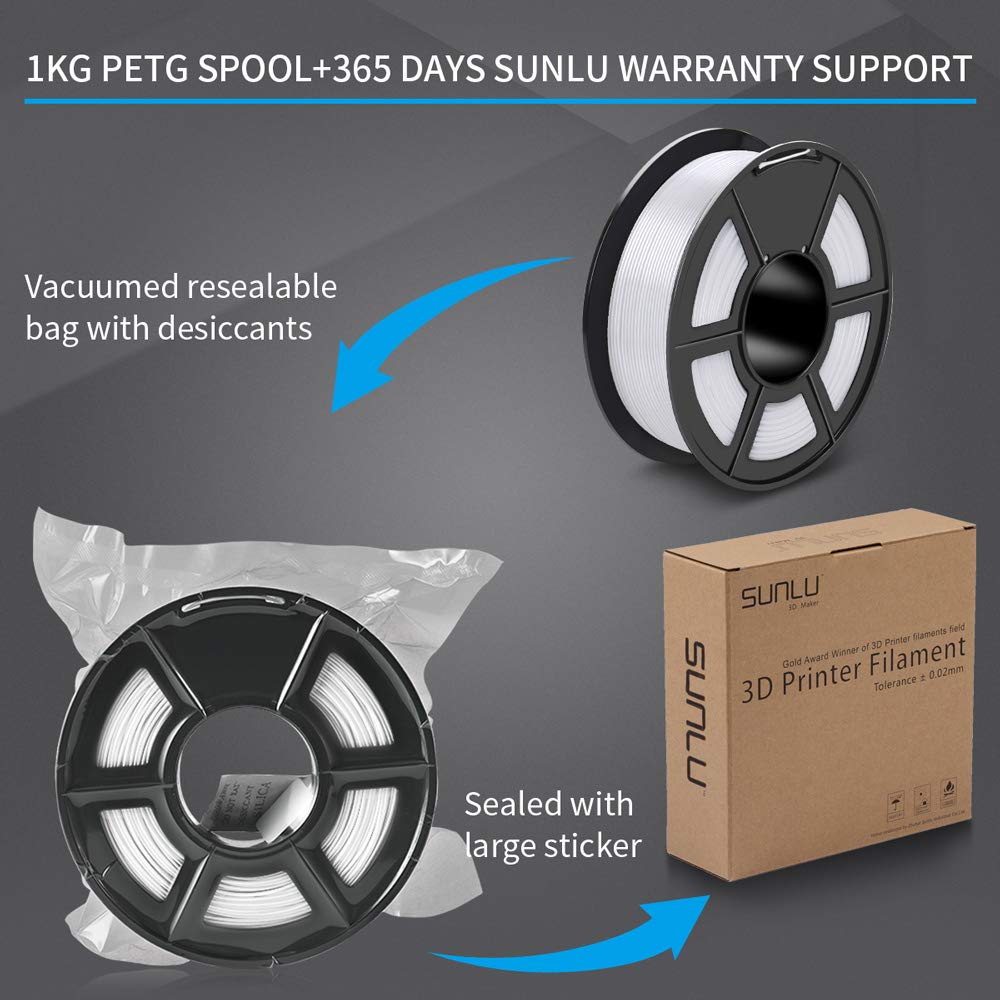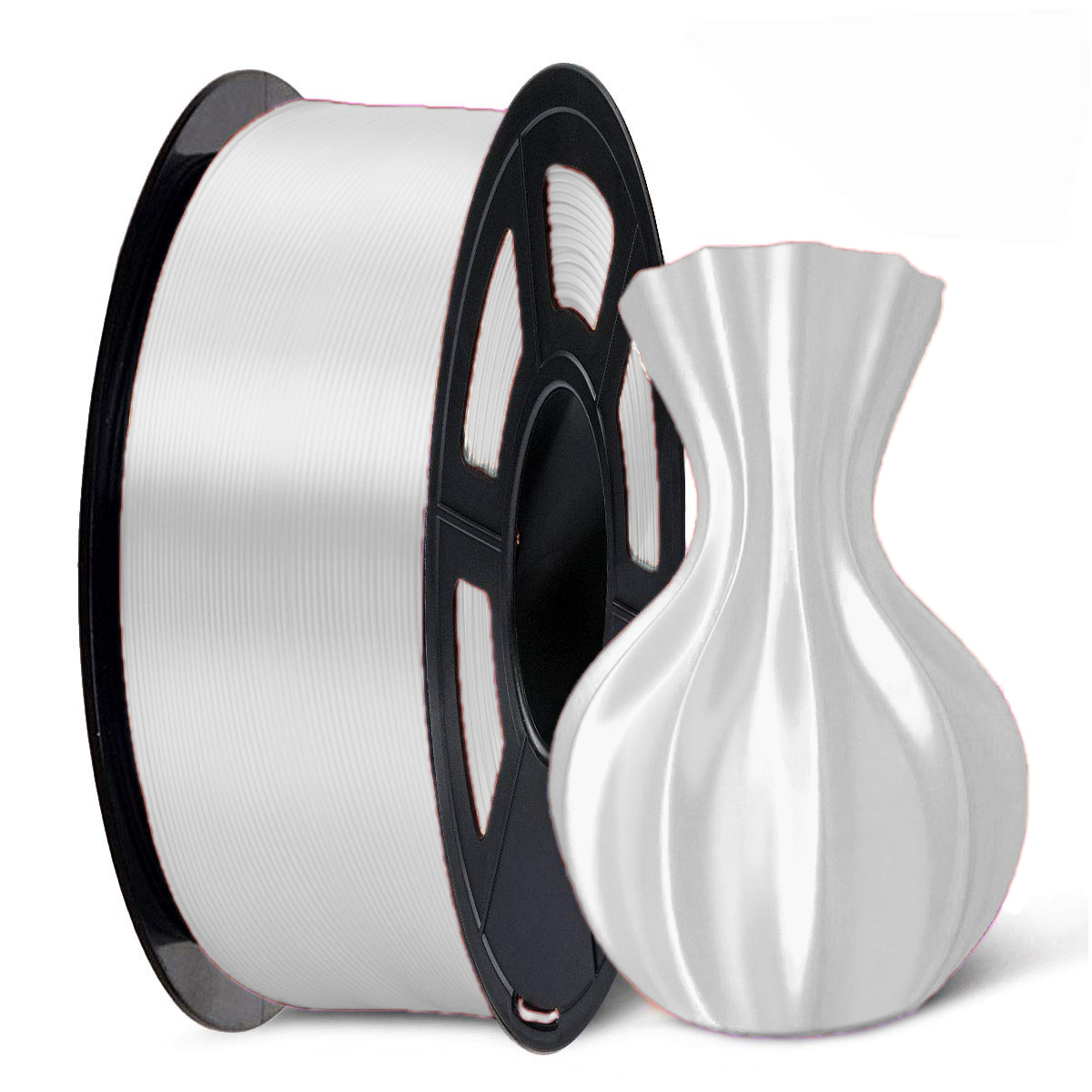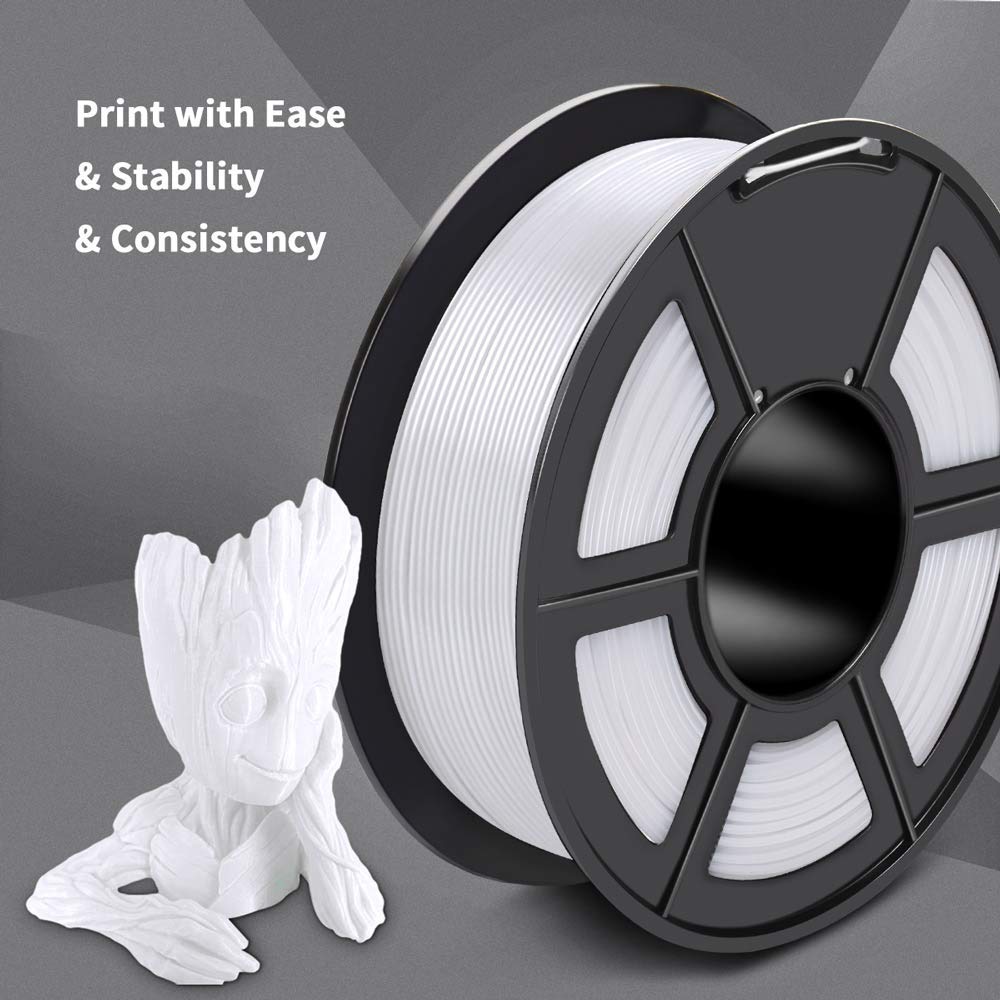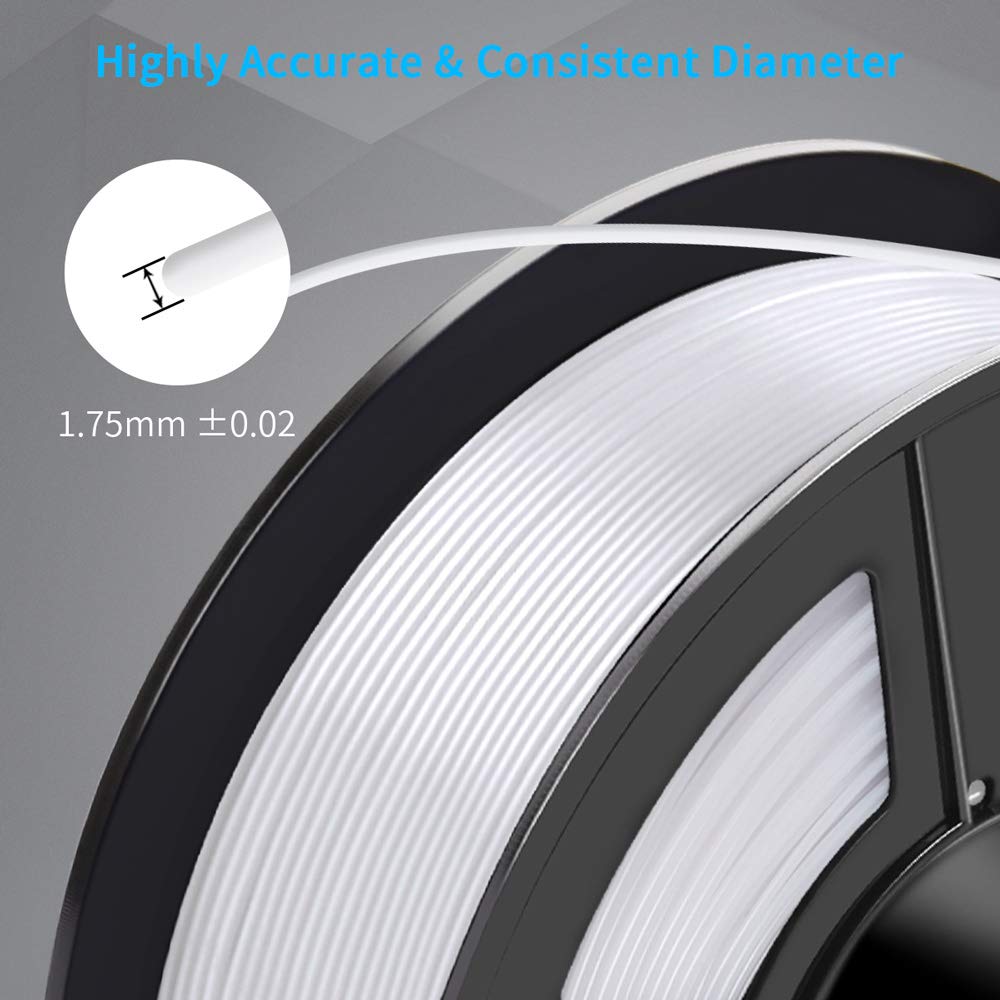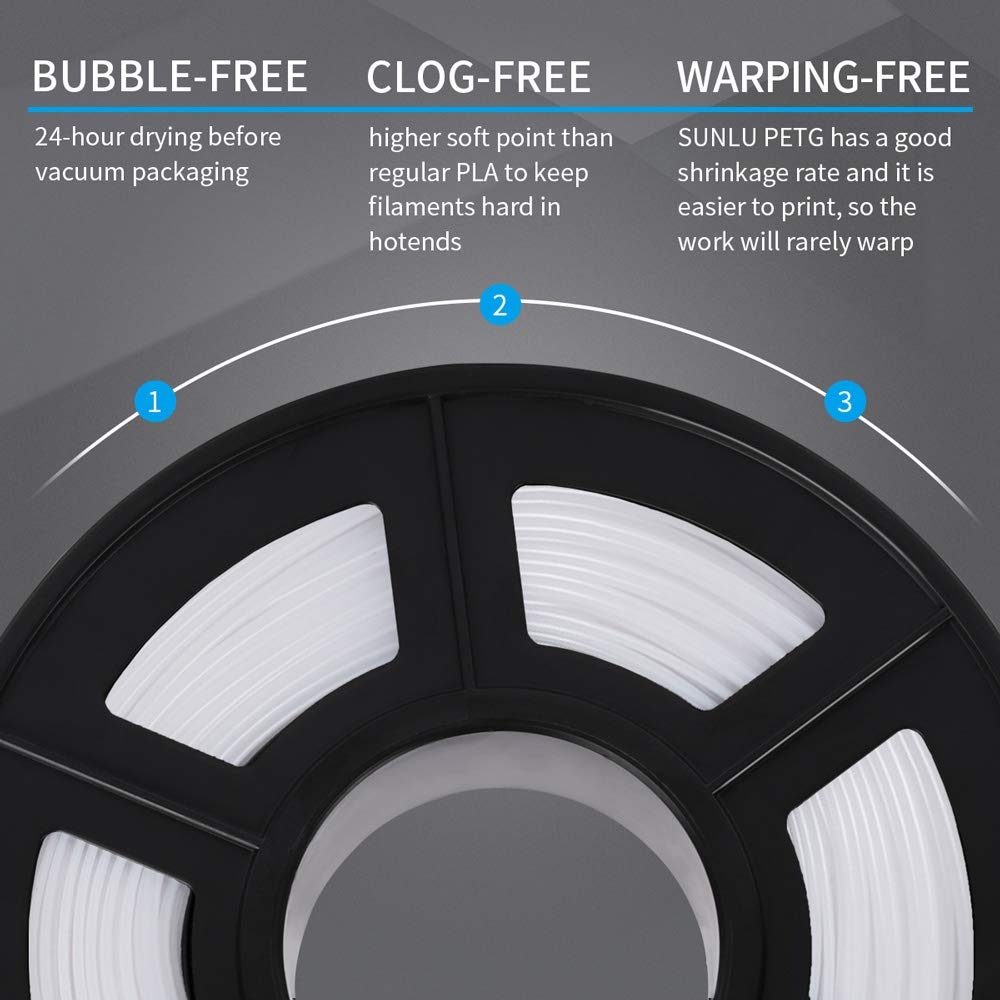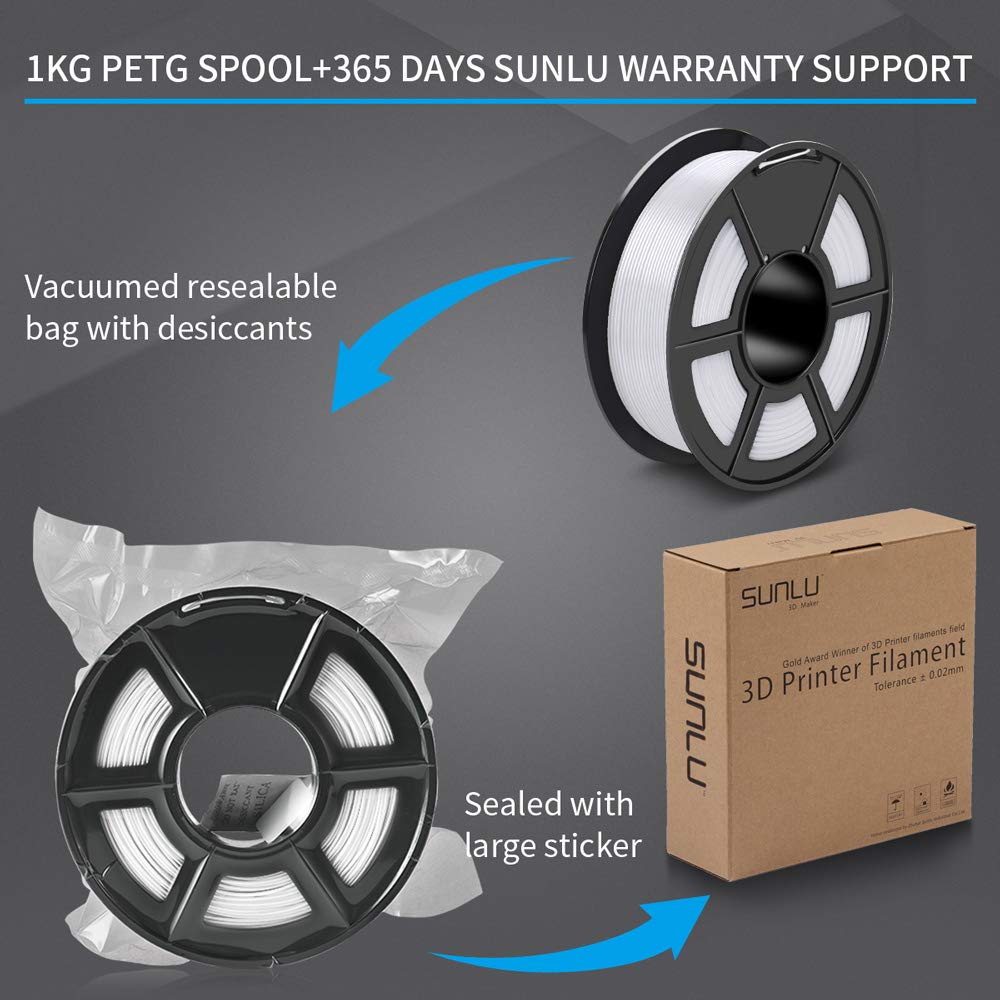 SUNLU PETG White
1,959
Taxes Included | Free Shipping
SUNLU PETG filament has good load capacity and high tensile strength, impact resistance and is more durable than PLA. It also has no odour which allows easy printing indoors. It's a kind of new light plastic.
It is suitable for fast printing and printing large-sized models, printed products have flat and smooth surfaces.
---
This Product is Out Of Stock......
---
Toughness Enhanced PETG Filaments--SUNLU premium PETG filaments have the advantages of incredible ease of printing Optimized printing quality, high purity with low shrinkage and superb layer bonding, meeting your demands for printing projects of functional parts with higher toughness.
Dimensional Accuracy & Consistency--These tough PETG filaments to be strict tolerances. Diameter 1.75mm, dimensional accuracy + / - 0.02 mm without any exaggeration; 1 kg spool (2.2lbs)
Clog-Free, Bubble-Free & Easy-to-use--Complete drying for 24 hours before packaging and vacuum sealed with desiccants in nylon re bag. without stringing and warping issues under optimal settings. Recommended PETG Filament Extrusion/Nozzle Temperature 240±10°C (446 - 482), heated Bed Temp: 70°C - 80°C (158 - 176).
Wide Compatibility--Works and harmonizes perfectly with all common 1.75mm FDM 3D printers, thanks to the high quality standards in terms of manufacturing accuracy and the small tolerance in diameter of +/- 0.02mm.
Risk-Free Spool Diameter: 8" - Spool Width: 2.5" - Spool Hub Hole Diameter: 2.20"
| | |
| --- | --- |
| Brand: | SUNLU |
| Net weight: | 1kg |
| Print temp: | 230-250°C / (446-550°F) |
| Hot bed temp: | 50-80°C |
| Print speed: | 50-100mm/s |
| Packaging Included: | 1 × spool of PETG filaments |
Sunlu

Filaments

1.00 KG

White