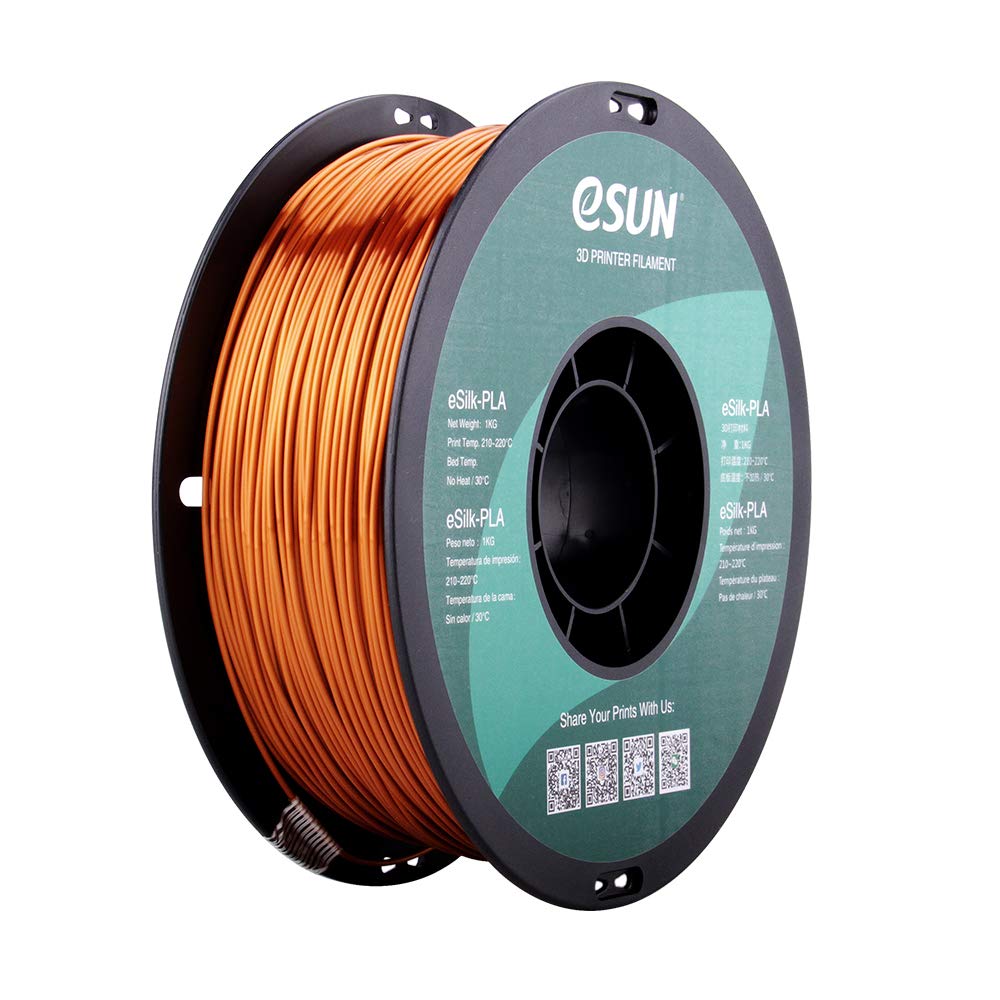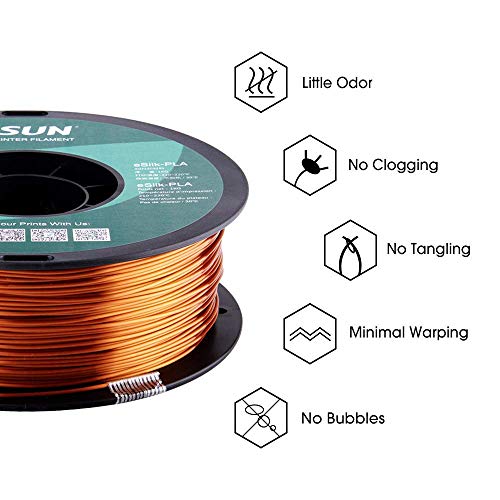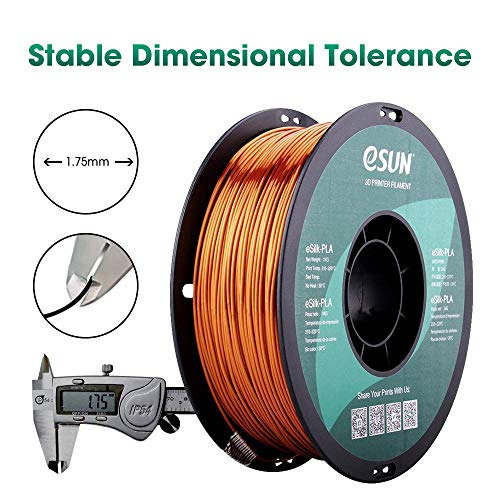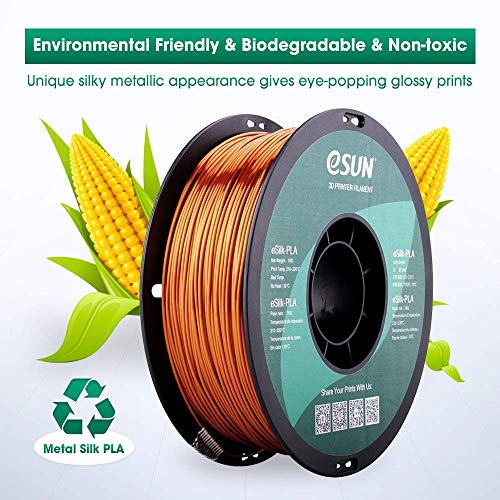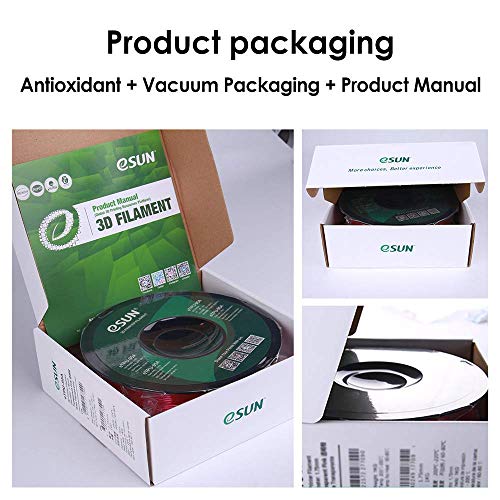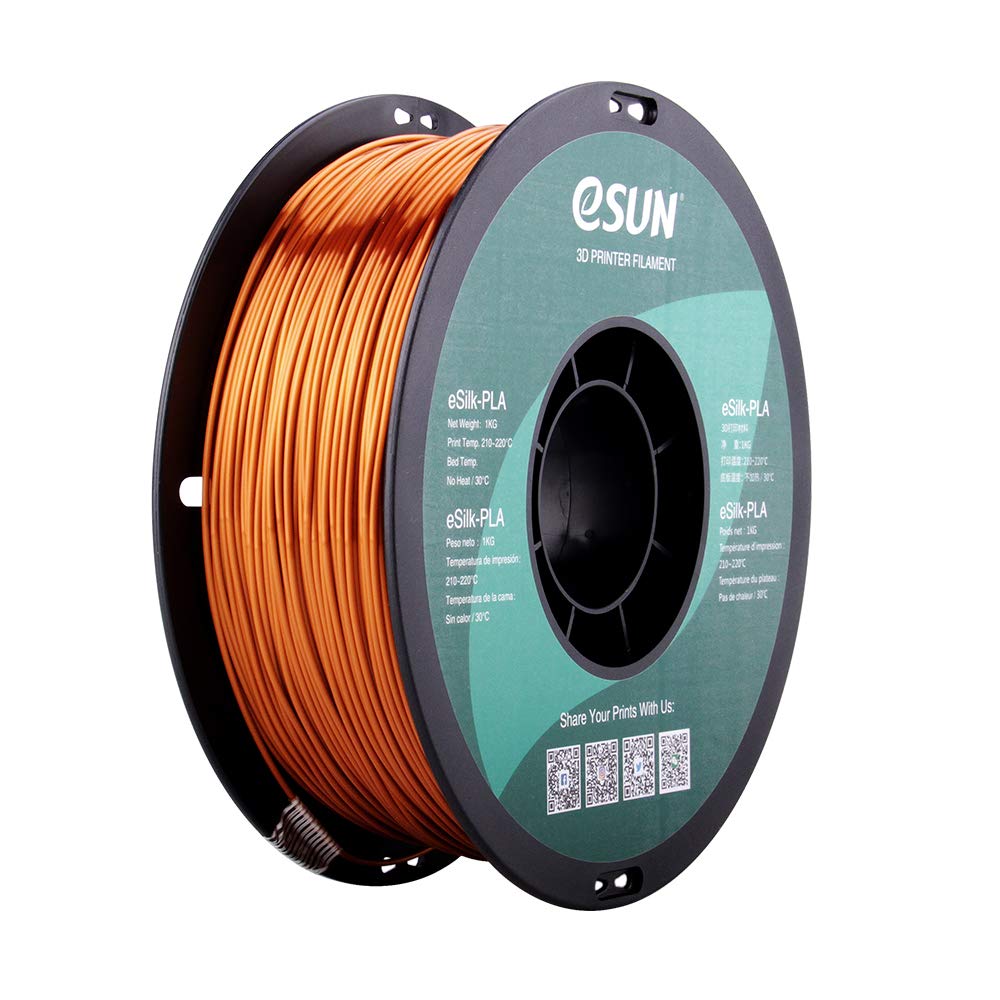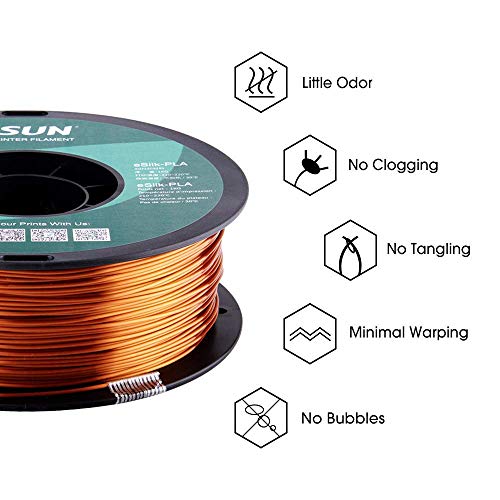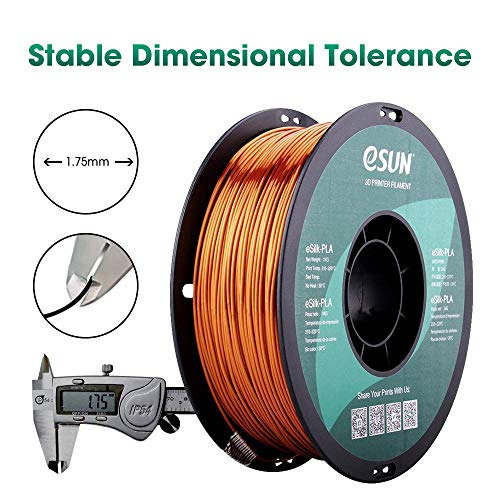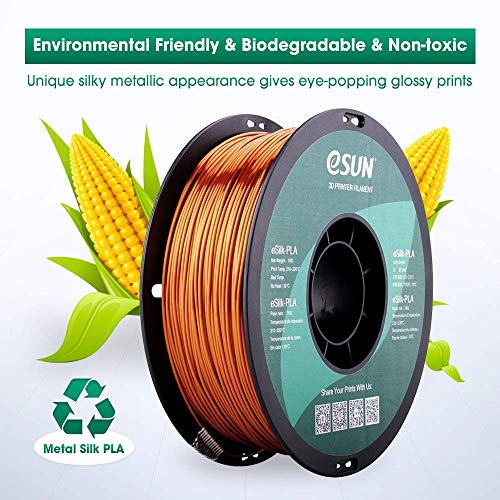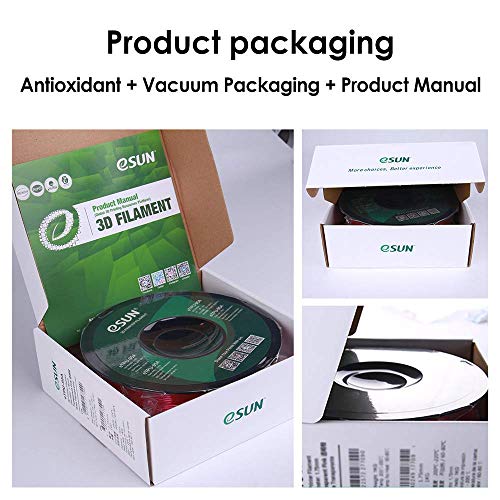 eSun Silk-PLA filament Copper
2,469
Taxes Included | Free Shipping
To avoid clogging the nozzle, remove the filament from the extruder if you are not going to use the printer for a long time. Store it in a cool and dry place. We recommend passing the end of the filament into the holes provided in the spool to avoid entanglement
---
This Product is Out Of Stock......
---
Smooth and shiny finish like real silk, no extra polishing needed, printing at a high detail results in a beautiful finish. Perfect for arts & crafts projects, vases and any other 3D printed items that could benefit from a unique silky smooth appearance.
Minimum tolerance and low warping to ensure consistent feeding and stable prints, no clogging, extremely high successful rate, resulting in printed parts that have an outstanding surface finish and are highly precise.
Full 1KG 3D printer filament reel, perfect roundness and very tight diameter tolerance, does not overlap or tangle. Melt well, no cracking, no bubbles.
Feed smoothly and constantly without clogging the nozzle or extruder.
Metal Silk PLA adds metallic and shiny texture based on Silk PLA.
eSUN filaments are made with virgin materials, biodegradable and eco-friendly, non-toxic and low odor, NO harm to user and environment. Ideal for indoor printing.
Net Weight: 1KG. eSUN filament comes in a sealed vacuum bag with a desiccant bag to keep it dry and keep out dust and foreign particles, prevent nozzle jams and yield smooth 3D models.
| | |
| --- | --- |
| Material: | Metal silk PLA |
| Colour: | Silk copper |
| Item Weight: | 1 kg |
| Item Diameter 1.75 Millimetres : | |
eSun

Filaments

1.46 KG

Copper