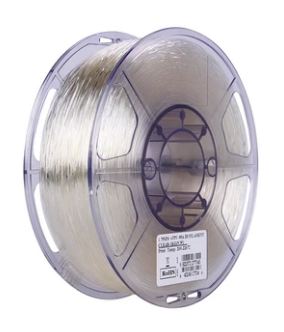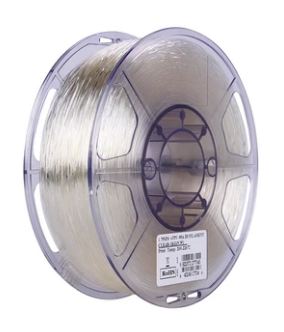 eSun Flex(TPU-87A) filament Natural
4,237
Taxes Included | Free Shipping
---
---
Esun Flex is a kind of transparent soft elastic material, or soft PLA, with high flexibility and very high mechanical strength (flexural tensile resistance), wear resistance, aging resistance.
It is also very good at chemical resistance, water resistance, oil, and solvent resistance.
Esun eFlex also has waterproof, coldproof and anti-ultraviolet features. The eFlex filament is very flexible and elastic with a Shore A Hardness of 87.
Note that flex filament is soft.You need to take special steps to ensure a smooth printing of flex materials, no matter from which vendor.
eSUN filaments are high-quality professional-grade filaments and are compatible with all FDM printers such as MakerBot, Reprap, UP, Afinia, Flash Forge and all FDM 3D Printers.
Ensure that the printer is capable of handling flexible filament.
eSun

3D Filaments

Natural