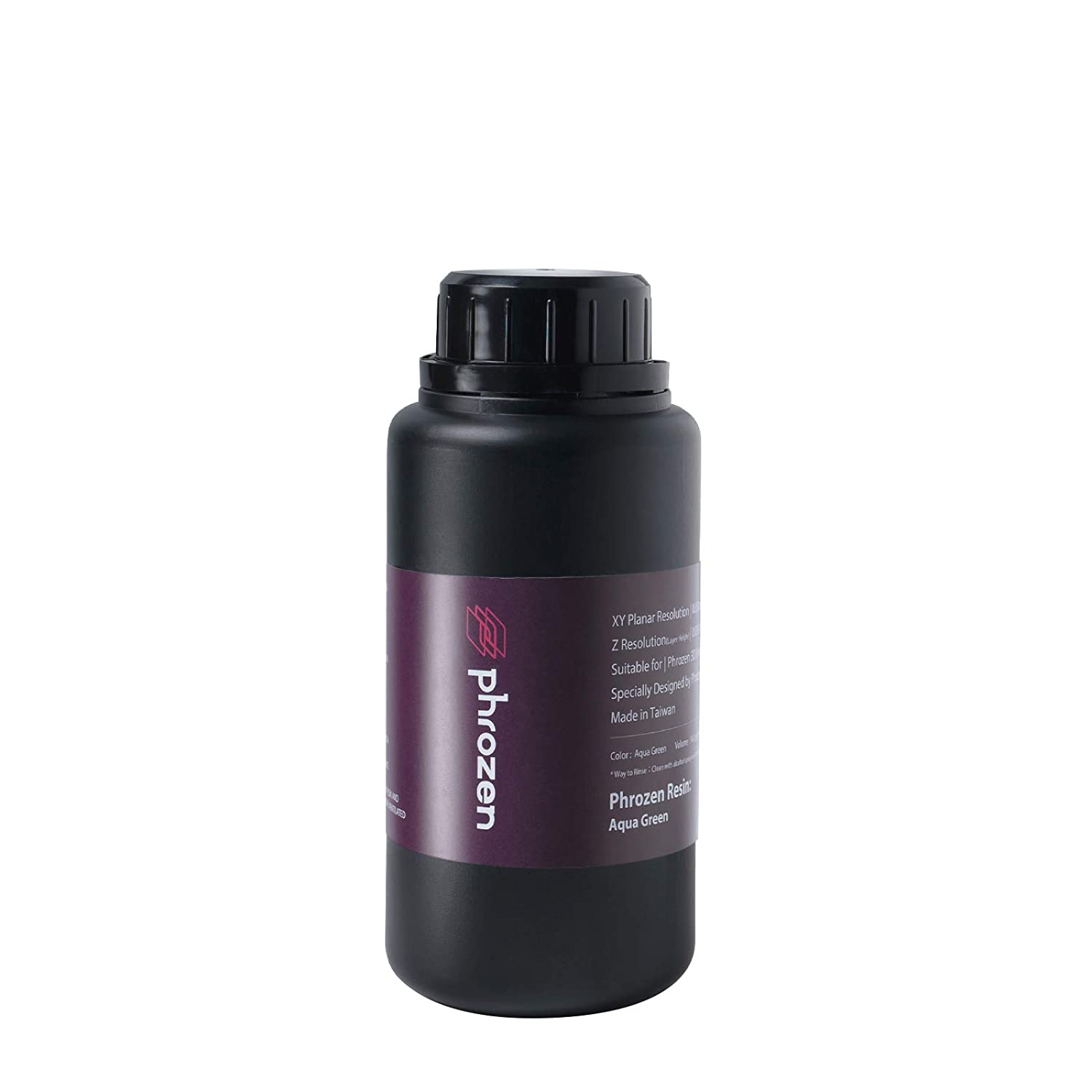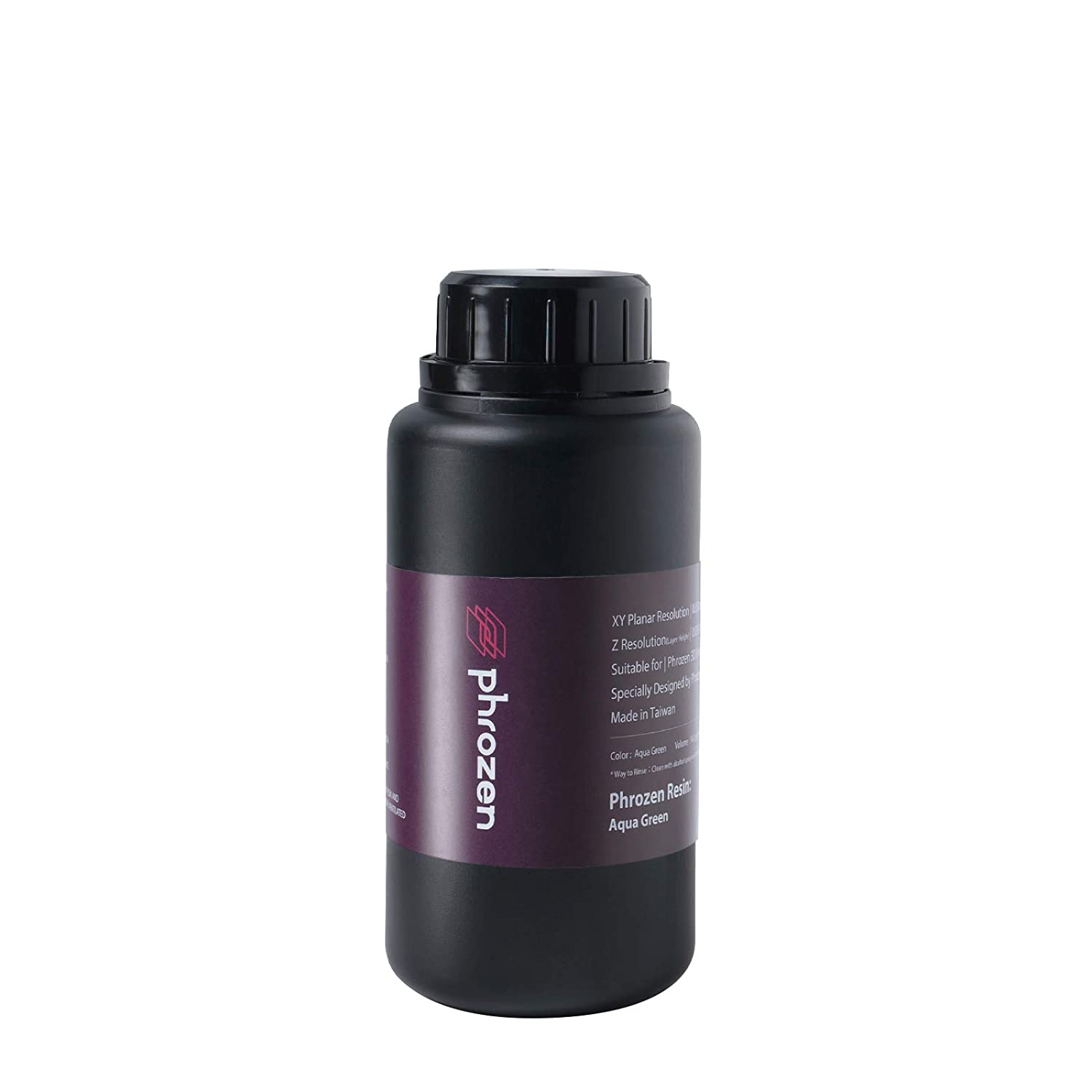 Phrozen Aqua-green 4K Resin
7,387
Taxes Included | Free Shipping
Phrozen Aqua-Green is developed for low shrinkage and high precision printing. Its low warpage & dimensional stability are especially good for precise parts.Phrozen Aqua-Green is easy to be printed and post processed due to its low viscosity. Meanwhile its low odor will not make your place smells.Phrozen Aqua-Green is customized for 405nm LCD printer. Cure time per layer: 7 sec on Shuffle & 1.5 sec on Sonic (50µm).
---
This Product is Out Of Stock......
---
Use and preserve resins in room temperature, dark, and ventilated condition.
Shake well before use.
When print finishes, keep used resins in closed & opaque bottle. Avoid mixing used resin with fresh one.
Keep resin away from kids and away from direct sun-light exposure.
Wear gloves and masks during operation of resins. Wash with plenty of water if you get direct skin contact or eye contact with resins.
| | |
| --- | --- |
| Weight : | 500g per bottle |
| XY Resolution : | 50 µm |
| Recommended Layer Height : | 30-100 um |
| Way to Rinse : | Clean with alcohol spray with air gun. DO NOT immerse model into alcohol for long time. |