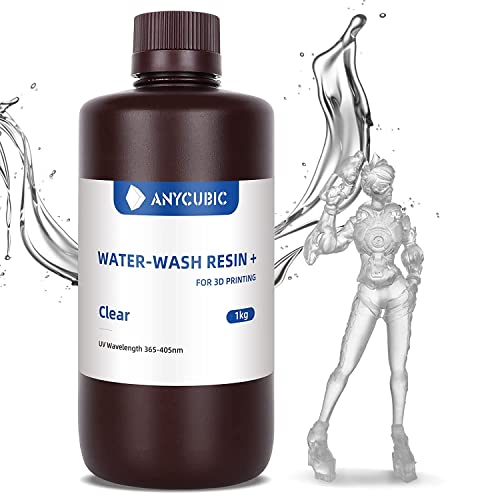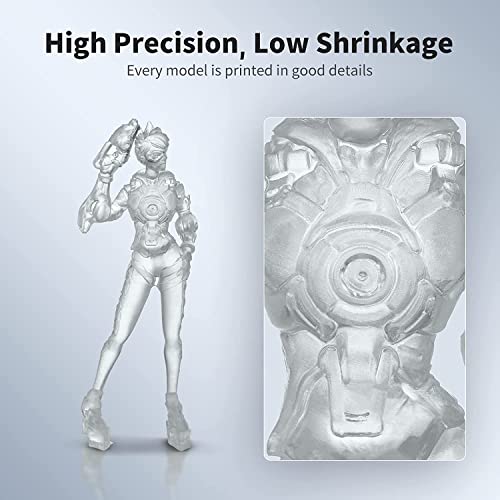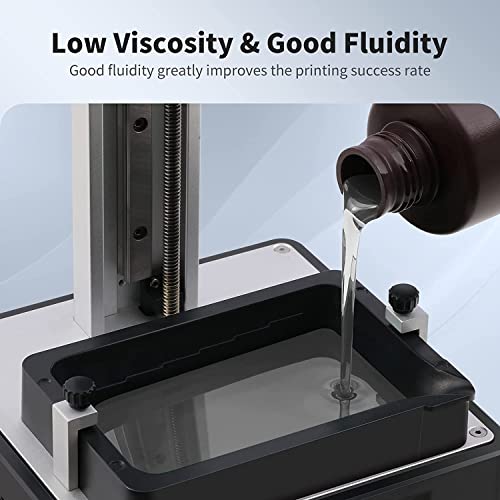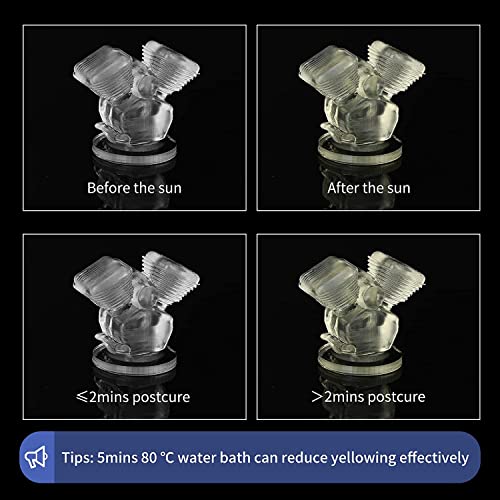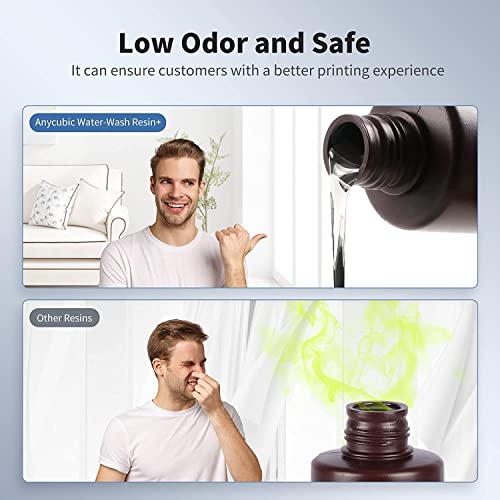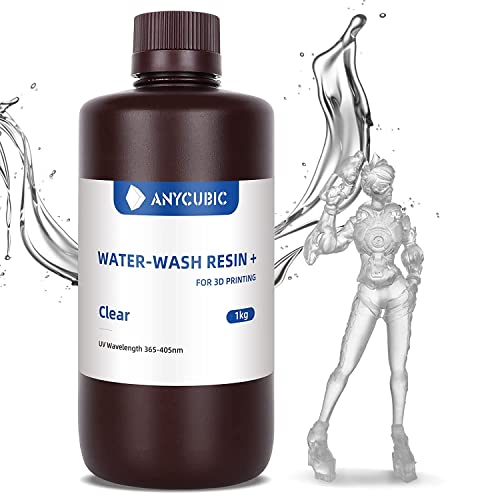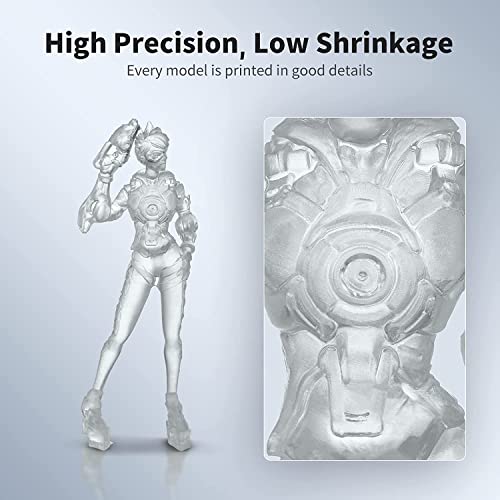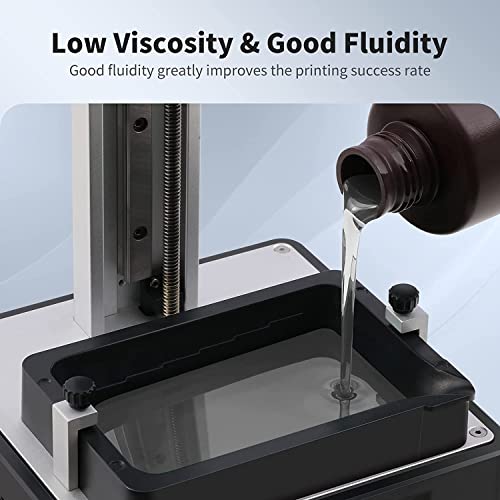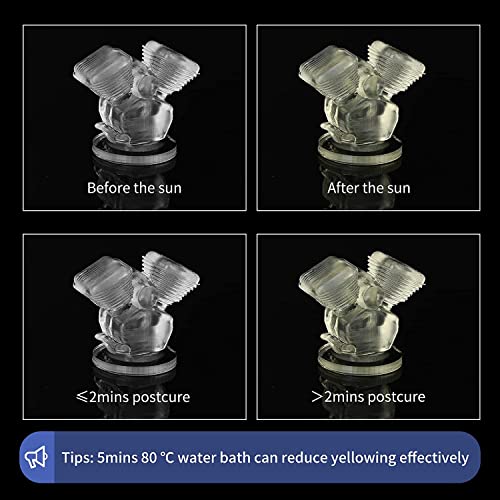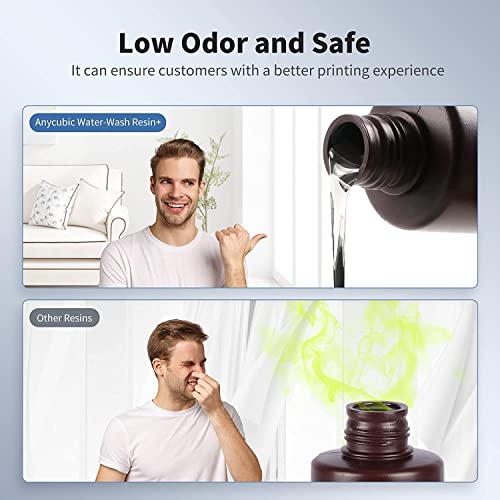 Anycubic Water-Wash Clear 1kg
2,733
Taxes Included | Free Shipping
Water washable resin, which is usually known for its convenience and environmental protection, is becoming a popular resin material. Water washable resin is widely discussed by 3D printing enthusiasts in many forums, lots of people are using it, or want to try it. This kind of resin does not require the use of harsh solvents or chemicals, and can be cleaned simply with water. For LCD/DLP printing, water washable resin is a worthwhile material option. In this article, we will briefly explain its characteristics, advantages and disadvantages compared with normal resin, and recommend the best washable reins, so that 3D printer users can know more about resin materials and make suitable choices.
---
This Product is Out Of Stock......
---
Water Solubility : The water washable resin contains water soluble components, such as PVA, which gives it the ability to dissolve or disperse in water.
Low Viscosity : Water washable resin has a lower consistency, better fluidity, and lower viscosity than normal resin. During the printing process, water washable resin usually provide a smooth and uniform print, effectively improving the surface finish of models and showing intricate details.
UV Stability : Water washable resin is often formulated with stabilizers to make the washable resin UV stable. While UV cures the resin during the printing process, ultraviolet light stability can ensure that the resin is cured more evenly, which is beneficial for improving the printing quality.
| | |
| --- | --- |
| Manufacturer ‏ : | ‎ ANYCUBIC |
| Dimensions : | 27D x 11W x 11H Centimeters |
| Weight : | 1 Kilograms |