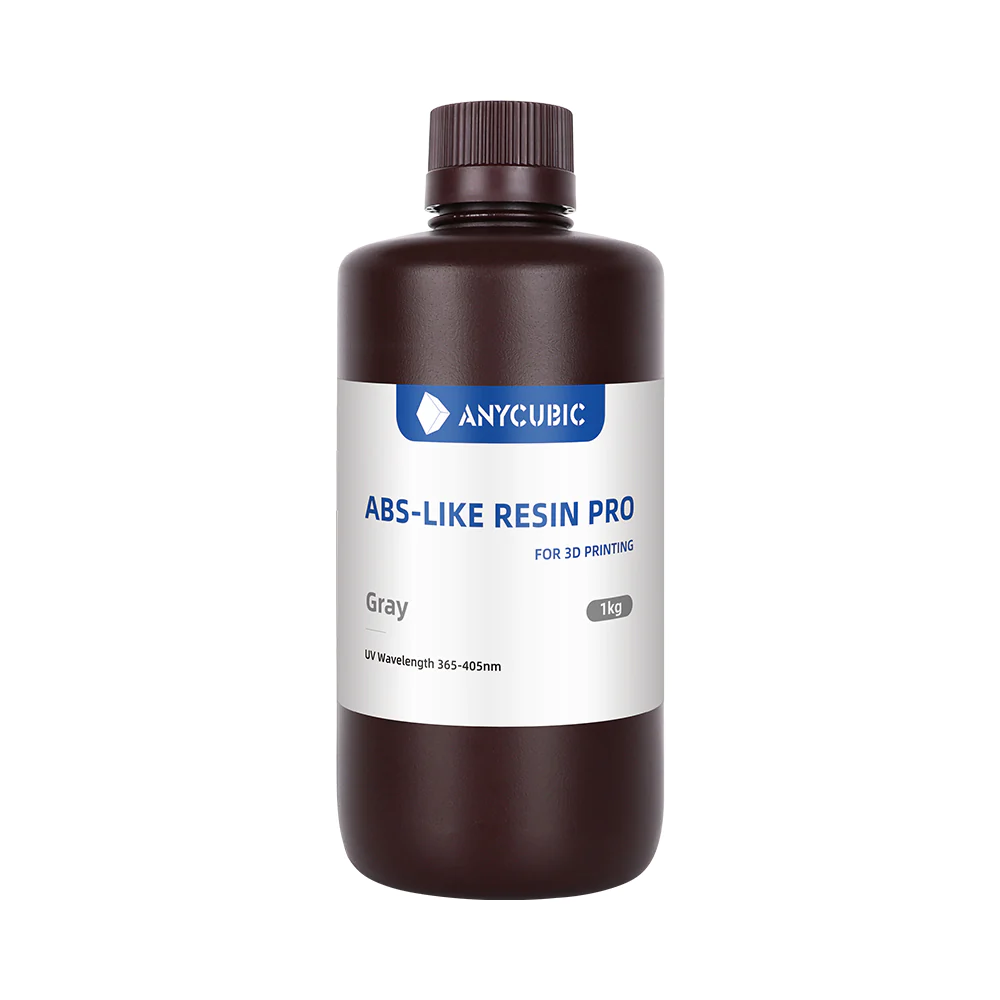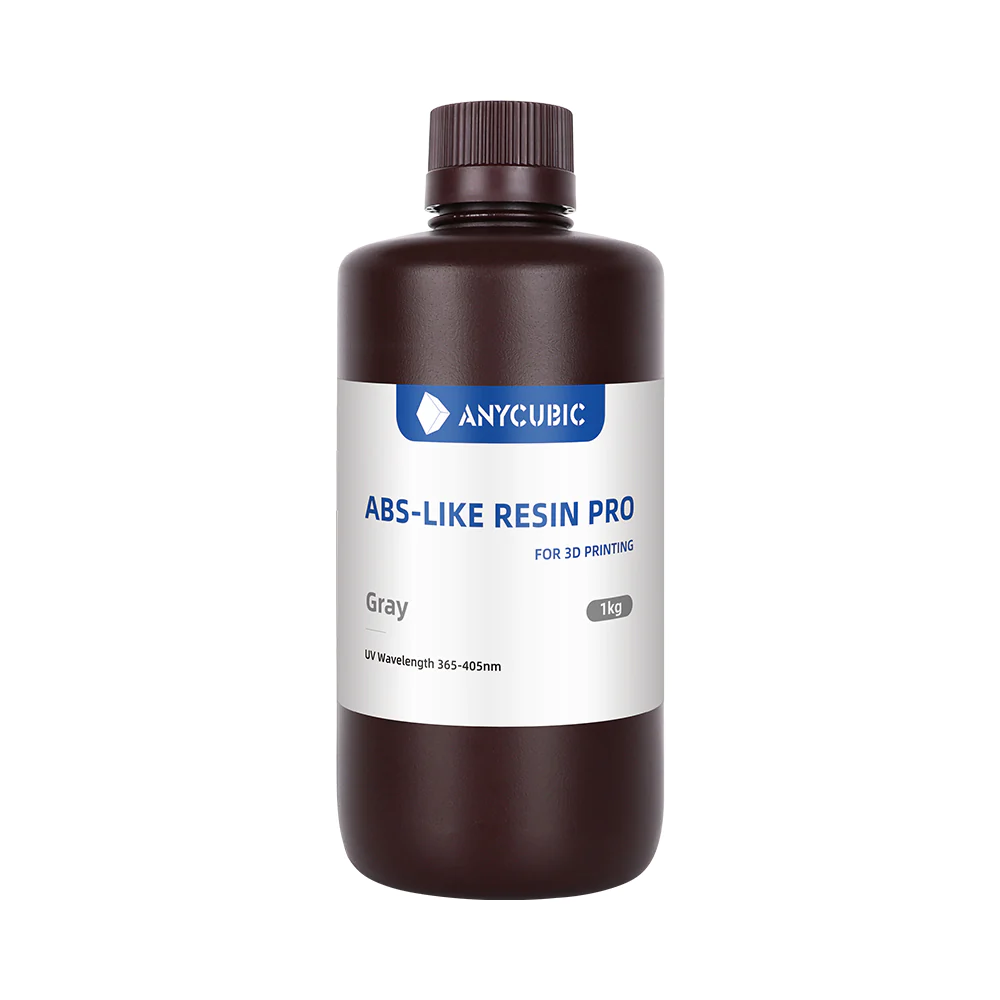 Anycubic ABS Like Resin Pro Grey color 1 Kg
3,349
Taxes Included | Free Shipping
Anycubic ABS-Like Resin Pro Shake well before use, prohibiting the use of resin in places where there is a lot of sunlight. Wear gloves before use to avoid direct contact with the skin and keep the room ventilated. Inadvertent contact, as soon as possible to use a lot of water rinse. If you feel unwell, seek timely medical attention. Printed models need to use high-concentration alcohol to clean about 30S (recommended concentration of 95% or more, the higher the better).
---
---
Easy to Bend & Harder to Break: Anycubic ABS-Like Resin Pro has 20%-30% elongation at break which is 125% higher than Standard Resins; And its tensile strength and hardness are improved, offering high toughness performance.
High Precision & Wide Compatibility: Low shrinkage, not deformed, not brittle, but fine and smooth details; Sensitive to 355-410nm UV light, perfectly works with ANYCUBIC resin 3D printers.
Long Shelf Life: It has a shelf life of 2 years, which is longer than many other resins; To ensure stable performance, please shake the resin well before use and keep sealed and away from light after use.
Professional Applications with Ease: Flagship performance on high strength and toughness, which remains stable when under pressure, and suitable for making rapid prototyping parts that require both resistance to bending and toughness.
| | |
| --- | --- |
| High Toughness & Impact Resistance : | ABS-Like Resin Pro is designed to have a respectively 52% and 60% increase in tensile strength and bending strength compared to Standard Resins, offering higher hardness performance, and better impact resistance. |
| High Toughness, Easy to Bend and Harder to Break : | ABS-Like Resin Pro has 125% higher elongation at break than Standard Resins, and has a good toughness grade, which makes models easy to bend and harder to break. |
| Impact Resistance, Stable and Unbreakable : | Excellent impact resistance makes the printed models more resistant to drops, stable and unbreakable. |
| High Precision, Smooth and Delicate Model Details : | Low shrinkage rate, no deformation during process, smooth and delicate details of the printed model, stronger and not brittle cured models. |
| Compatible with LCD and DLP Printers : | Compatible for most light-curing 3D printers on the market, and works better with Anycubic light-curing 3D printers. |
| Long Conservation for 2 Years : | Stock up well and print at will with our resin's 2-year shelf life, thanks to its upgraded formula and packaging. |
| : | |