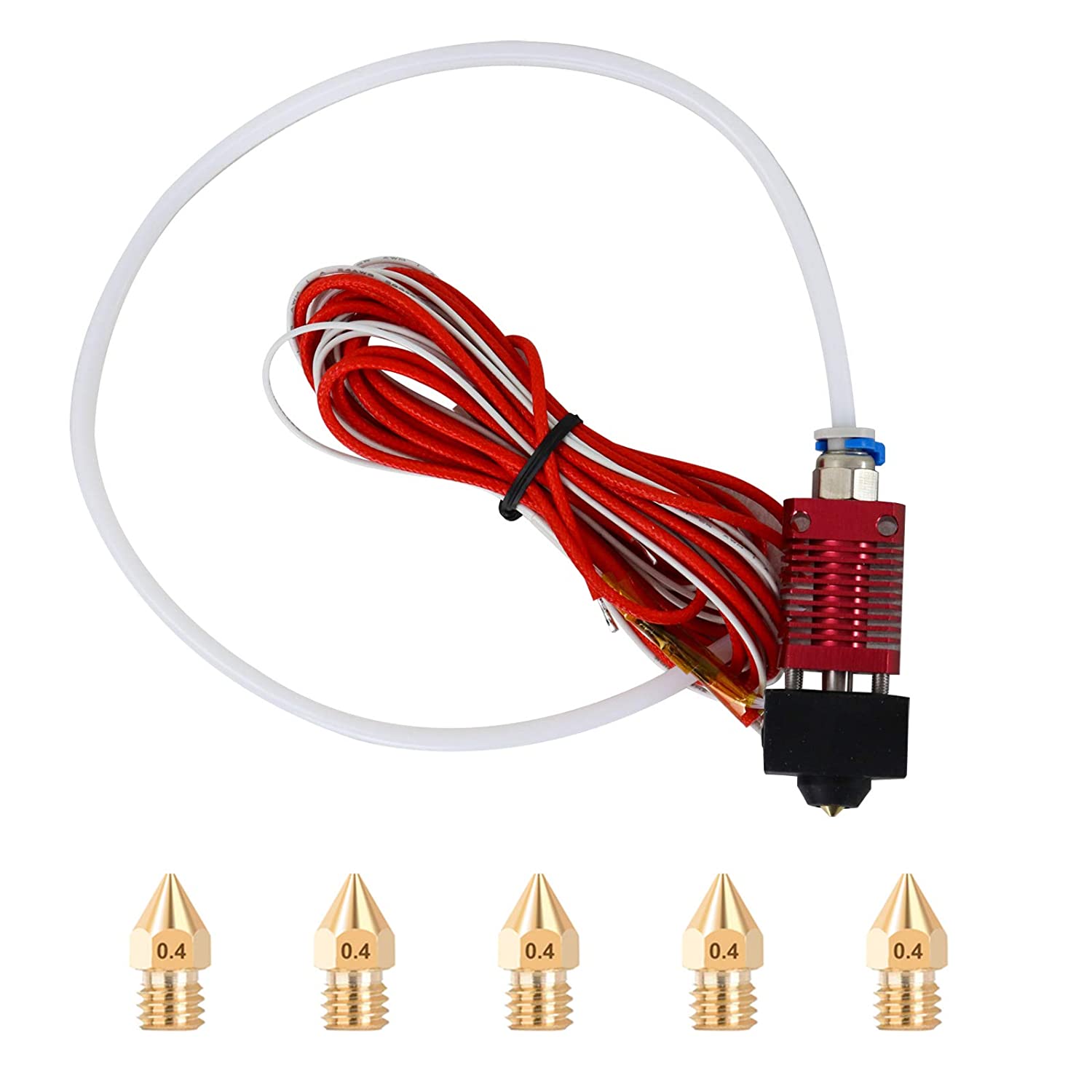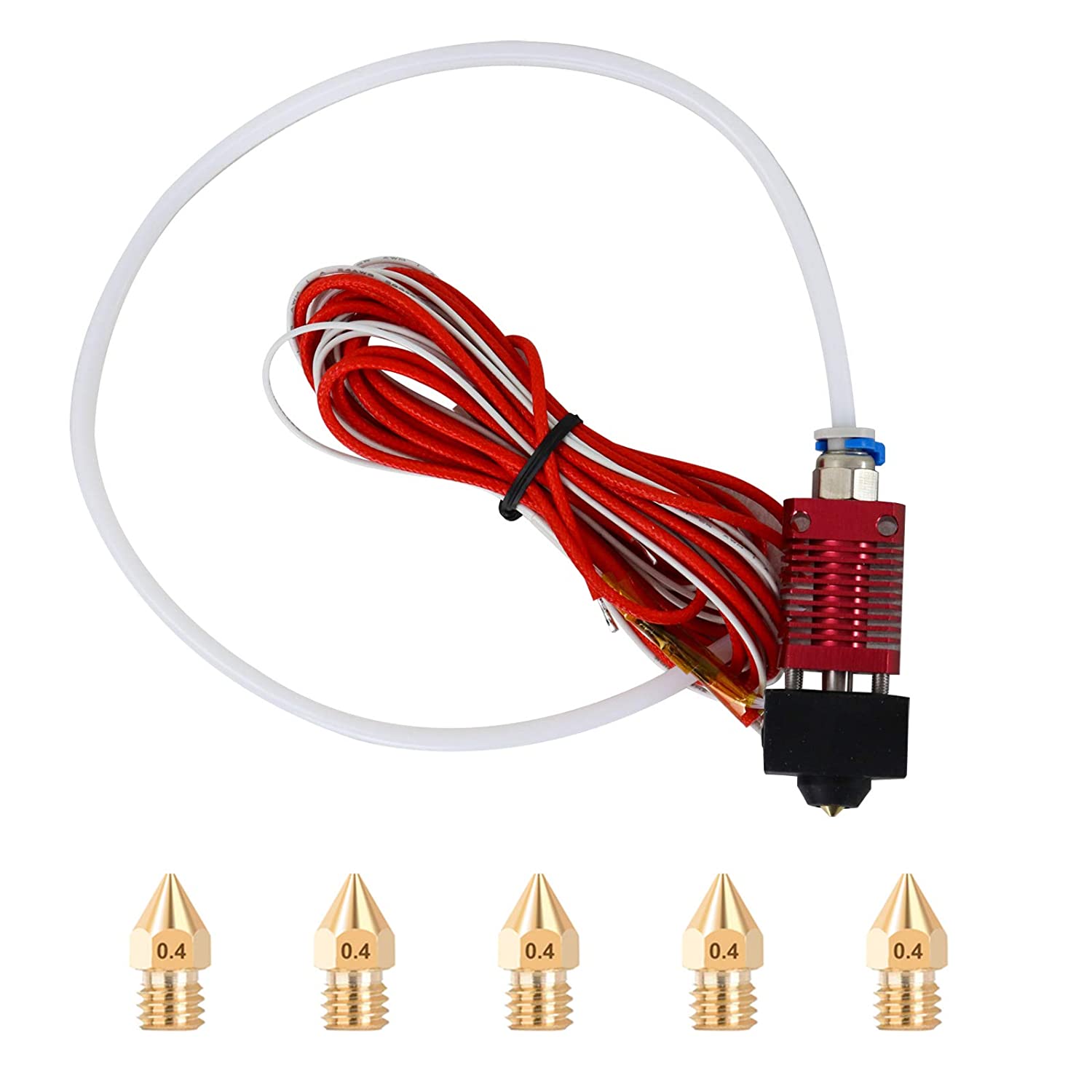 Ender3 V2 Nozzle Assembly
2,553
Taxes Included | Free Shipping
Compatibility: 100% Original Brand New Creality Hotend Kit. A plug and play hotend kit replacement for Ender 3 V2.
---
This Product is Out Of Stock......
---
Thermistor and Heating Tube: Apopted advanced thermistors and heating tube components, can quickly heat up and sense the temperature of the nozzle.
Nozzle and Throat Pipe: The design of throat pipe reduces the loss of heat from the heating block, greatly ensuring the stability of the nozzle.
Insulation silicone sleeve: Made of flame-retardant material, it has good heat insulation effect and keep the heating block and nozzle clean.
Practicality: Five 0.4mm brass nozzle are included in this hotend kit. This hotend kit can work with different sizes of MK8 nozzle
0.2mm/0.3mm/0.4mm/0.5mm/0.6mm/0.8mm/1.0mm.