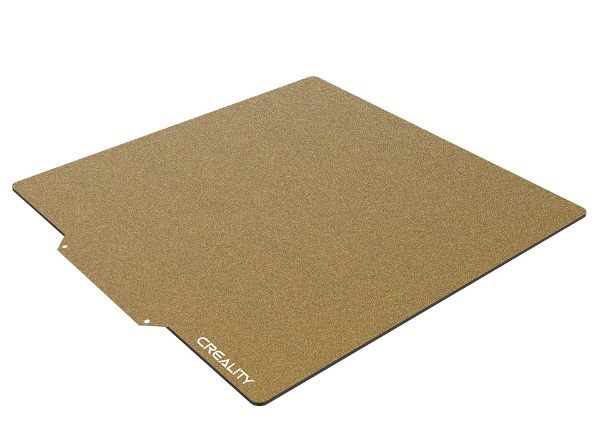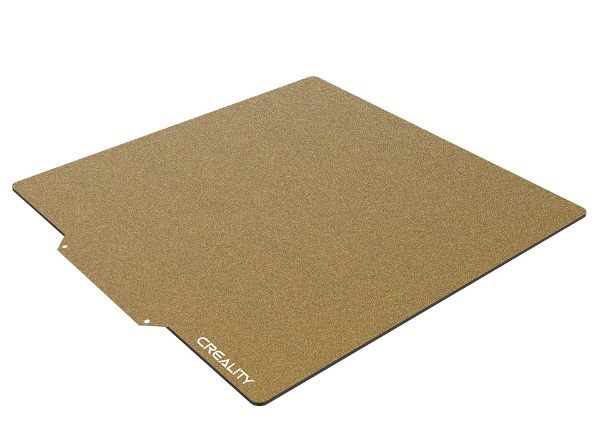 Ender-5 Plus PEI Printing Plate 377*370*2mm Frosted Surface
5,999
Taxes Included | Free Shipping
PEI printing plate kit PEI platform & Soft magnetic sticker. Gold frosted surface - Flame retardant and heat resistance. PEI spring plate - High strength and wear resistance. Soft magnetic sticker - Strong magnetic force and simple removal. Two in one kit Strong adhesive, easy to use and replace 1. Gold frosted PEI printing plate. 2. Soft magnet platform sticker
---
---
PEl printing plate
Flame retardant and heat resistant/ high strength and wear resistant
Gold PEI with frosted surface
Flame retardant and heat resistant
Gold PEI frosted surface is of strong high temperature stability, flame retardant, heat resistance, high strength, wear resistance and good printing stability.
PEI (Polyetherimide): The oxygen index is 46%, and the combustion
grade is UL94-V-0. PEI material has strong high temperature stability.
high rigidity and low smoke.
PEl spring plate
No deformation at 200°C
Genuine PEI powder coating is of heat resistance. Hardened
steel spring plate is resistant to 200C and no deformation
200c Soft magnetic sticker.
Strong magnetic force/ Strong adhesive.
Flame retardant and heat resistance.
Heat resistant and no demagnetization
PC belongs to the soft magnet, with flame-retardant, wear-resistant, oxidation-resistant, low forming shrinkage and heat resistance without demagnetization. There is the good combination between hot-melt material and printing layer, which reduces the deformation caused by
shrinkage and avoids warping.
| | |
| --- | --- |
| 1. 235*235*2mm : | |
| Product name : | PEL printing plate kit |
| Product color : | Gold |
| Applicable models : | CR-6SE |
| : | |
| 310*320*2mm : | |
| 255 245*2mm : | |
| 377*370*2mm : | |
| 1. Product name : | PEl printing plate kit |
| 2. Product color : | gold |
| 3. Applicable models : | Ender-5 Plus |