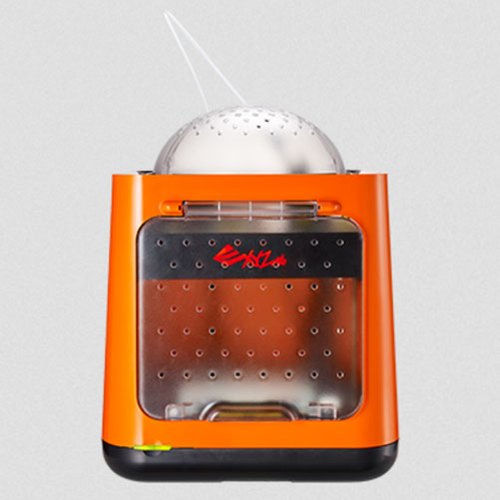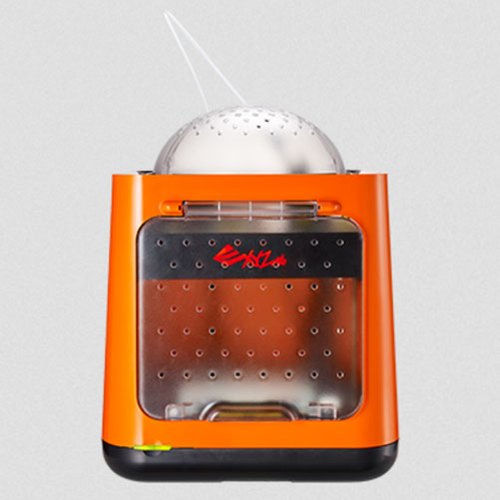 Refurbished Da Vinci Nano 3D Printer
18,589
Taxes Included | Free Shipping
Note :- "The products are used with minor scratches but there is no issue in the working of the products. All the goods once sold cant be returned, and is sold on "as is where is basis."
Scratches on Body & Profile and Used Nozzle. A full-fledged 3D printer with compact dimensions and adequate bed size ensures an agile printing setup on the go. Safe, portable & minimalistic design makes it a perfect companion for your little one.
---
This Product is Out Of Stock......
---
Easy-to-use
Comes fully assembled with auto-leveling software and an auto-feeding filament system, making setup, calibration and maintenance a breeze.
Portable and Lightweight
Weighing just 4.7kg, the da Vinci nano is light enough to take to a friends house and share the fun of 3D printing.
Perfect Prints First Time
All of our print materials are quality checked and pre-tested so that there is no need to adjust material settings. Simply load your model and press print in XYZprint to get greats results every time.
Safe Printing
With an enclosed print area, don't worry about accidentally touching the hot extruder or moving parts. This printer has been built with your children's safety in mind. Additionally, the da Vinci nano prints biocompostable DEHP-free PLA filament , one of the safest printing materials available.
Removable Print Bed
With a 120 x 120 x 120 mm removable print bed, print high quality objects and remove them easily by removing the print-bed from the printer first.
| | |
| --- | --- |
| Technology : | FDM |
| Product Condition : | Refurbished |
| Build Size : | 120 x 120 x 120 mm |
| Print Resolution : | 100 - 400 microns |
| Nozzle Diameters : | 0.4 mm |
| Nozzle Count : | ONE |
| Max. Nozzle Temp : | 250℃ |
| Max. Print Bed Temp : | 100℃ |
| Printing Materials : | PLA / Antibacterial PLA / PETG / Tough PLA |
| Filament Diameter : | 1.75mm |
| XY-axis Precision : | 12.5 micron |
| Z-axis Precision : | 0.001 mm |
| Max Print Speed : | Max. 70 mm/s |
| Auto Levelling : | NA |
| Print Bed Removeable : | yes |
| Supported files : | .stl, .3mf, .obj, .igs, .stp, .ply, .amf, XYZ Format (.3w), .nkg(.stl) |
| Camera : | NA |
| Connectivity : | USB 2.0 Cable |
| Machine size : | 378 x 280 x 355 mm |
| Machine weight : | 4.7 kg |
XYZ Printing

3D Printer

Orange

Type D