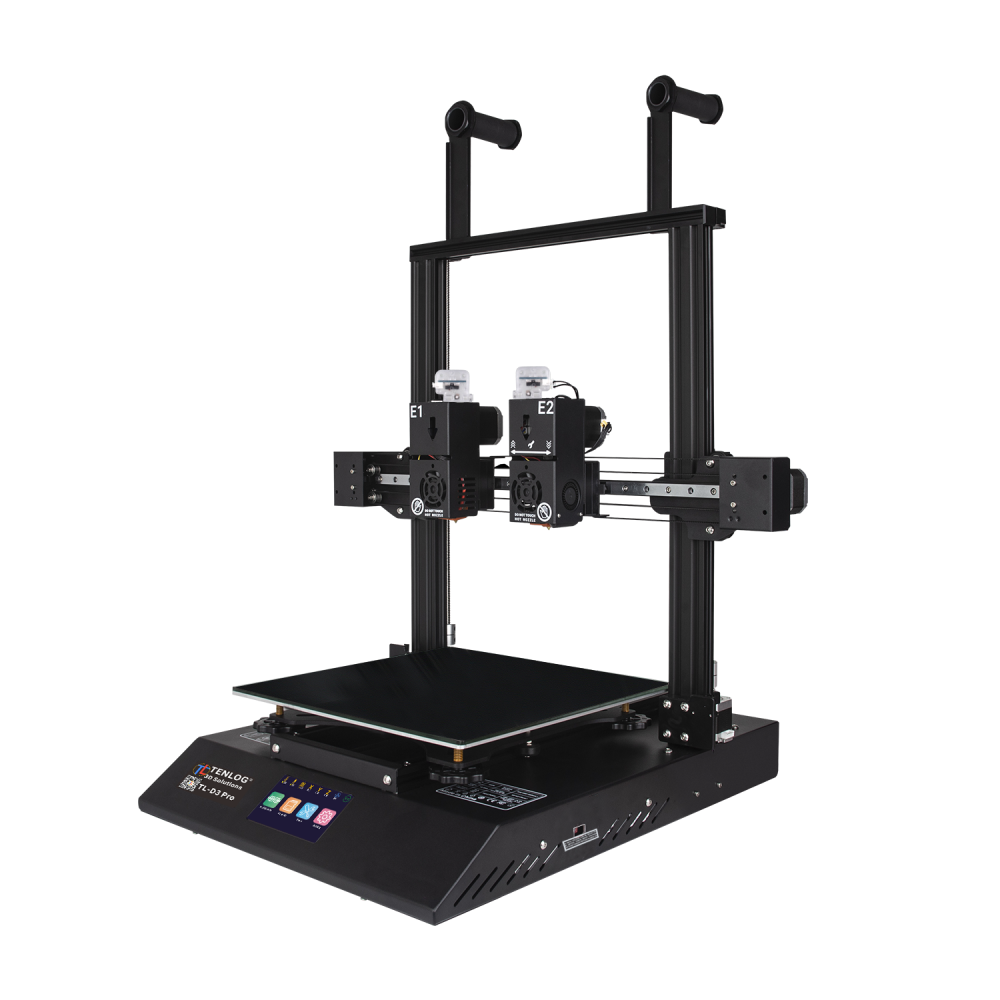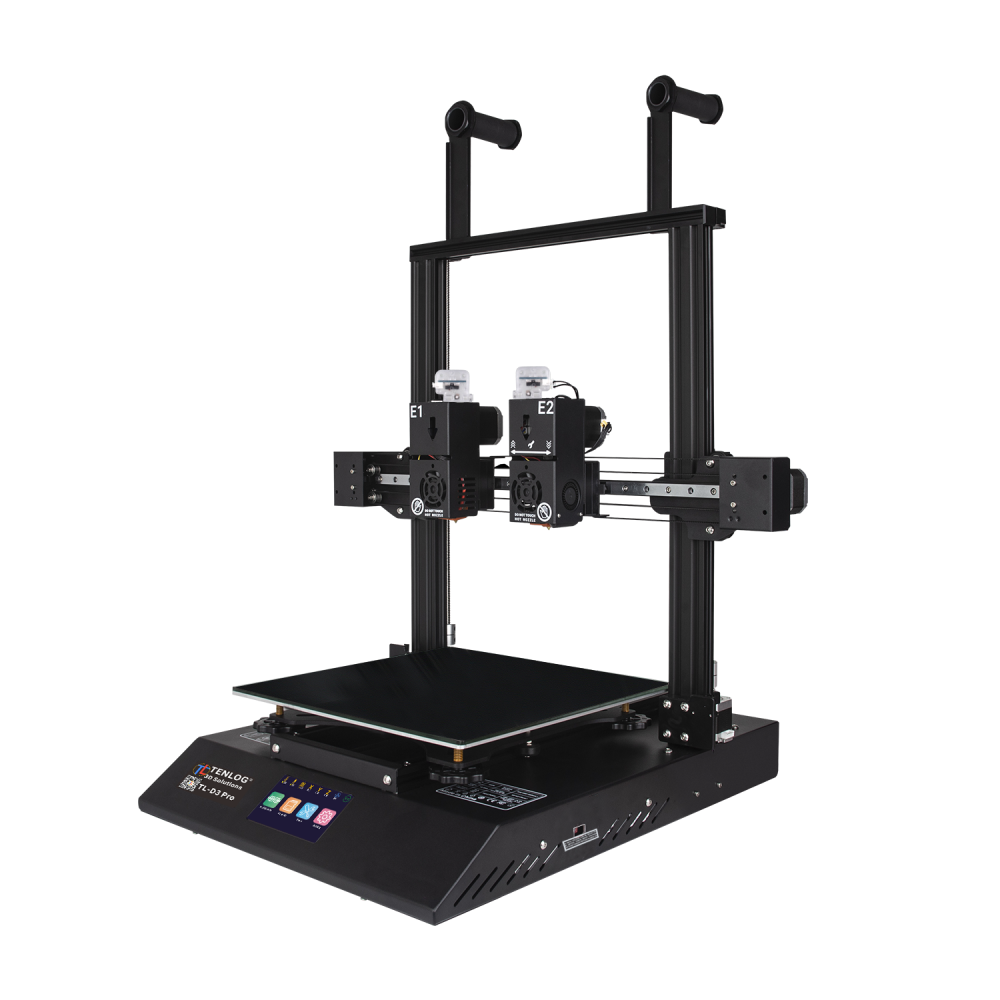 TL-D3 Pro
109,987
Taxes Included | Free Shipping
TL-D3 Pro Dual Extruder 3D Printer has Double Nozzles that are independent of each other, allowing it to be printed in Duplication and Mirror mode. You can also choose double different colors or materials to create at the same time. or print soluble support(such as PVA) to precisely implement models that are difficult to lay down. Thanks to the new DMP3d printing system, TL-D3 Pro gives you better creative space and double productivity!
---
This Product is Out Of Stock......
---
Temperature, Extruder Speed, Printing Speed, and Infill Density are separately set for each nozzle. Even with different diameter nozzles, the TL-D3 Pro 3D Printer can seamlessly print.
Double the printing efficiency and save your time, Get the object's twins right away!
Print two symmetrical models, two nozzles full-time double-drive printing, and immediately get the objects in the mirror.
MIRROR MODE REPLICATOR - Get perfectly symmetric 3D prints with Mirror Mode. Two nozzles can work together or independently to create symmetrical or duplicate prints, while using different materials/colors or from identical materials and/or colors.
| | |
| --- | --- |
| Frame Material : | Aluminum Alloy & Sheet Metal |
| Platform Board : | Aluminum Alloy & Glass |
| Nozzle Quantity : | 2 |
| Nozzle Diameter : | 0.4mm |
| Nozzle Temperature : | Max 300℃ when room 20℃ |
| Heatbed Temperature : | MAX 110℃ when room 20℃ |
Tenlog

3D Printer

Black

Type D