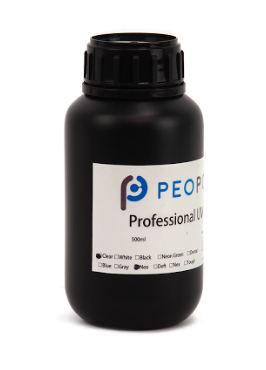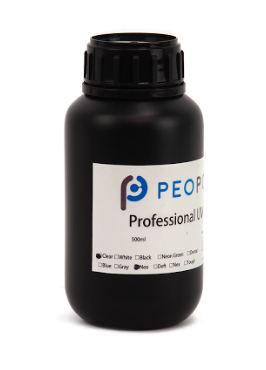 NEO Resin
18,290
Taxes Included | Free Shipping
Peopoly Neo Resin has been formulated specifically for the Phenom MSLA 3D resin printer series. Designed for fast and easy printing on large volume resin printers, Neo requires less energy to cure, ensuring that its perfectly tuned to the needs of LCD printing. Peopoly has also ensures that prints made from Neo are easier to remove from the Phenom build plate, which greatly reduces the likelihood of imperfections found in your prints.
---
This Product is Out Of Stock......
---
Neo resin is developed in conjunction with Phenom MSLA.
It is designed for fast and easy printing on a large volume resin printer.
It is particularly suited for LCD printing due to the lower energy required for curing.
The print is also easier to remove from the plate to prevent damages to the object.
Furthermore, Neo Clear can be cleaned with just 10% of alcohol, saving you significant postprocessing time and cost.
| | |
| --- | --- |
| Unit Weight: | 1kg (in two 500g bottles) |
| Shore Hardness: | 85D |
| Tensile Strength: | 33Mpa |
| Modulus: | 460Mpa |
| Elongation at Break: | 4.3% |
| Viscosity: | 53 cps |
| Heat Deflection Temperature: | 60C |